10 Best XBox One Games For Kids and Toddlers In 2019
last updated
Jul 09, 2019
Are you finally becoming more comfortable with the idea of a gaming console in your house? Good, you should be! While there are a lot of negative stigmas surrounding kids and video games, your little one can actually benefit from gaming. The Xbox One is a great console for the whole family. Parents love how they can set time limits to manage how much time their child spends in front of the screen. The privacy settings are also a huge hit among parents because you can easily control who is allowed to engage with your child.
Now that we've sold you on the console, you're going to need some games. We've created a list of the 10 best Xbox One games. Our list contains games with varying objectives that will appeal to children of all ages.
In a Hurry? The test winner after 81 hrs of research
Skylanders Imaginators
Why is it better?
There are 10 different warrior types to create
Enhances imaginative play
Encourages strategy skills and problem-solving
Graphics are out of this world
In a
Hurry? Editors choice:
Test Winner: Skylanders Imaginators
41
Researched Sources
64
Reviews Considered
81
Hours Researching
27
Products Evaluated
Design
Effectiveness
Value
By Default
10 Best XBox One Games Reviewed
1

. Skylanders Imaginators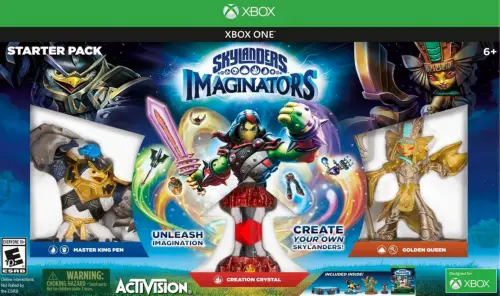 There are 10 different warrior types to create
Enhances imaginative play
Encourages strategy skills and problem-solving
Graphics are out of this world
Might be too difficult for younger kids
There is some battle involved
Embark on an imaginative adventure with the Skylanders Imaginators game. Our main character, Eon, needs to save the Skylands from the evil Kaos, who is creating an unstoppable army of Doomlanders. Kids will need to use their imagination to fight alongside Eon to and save the Skylands!
Read more
Design
With 10 different battle class types, kids will have a blast creating warriors to defeat the evil Kaos and his minions. Kids will also have the opportunity to use the "Imaginite Creation Crystals" to create their own Skylanders, teaching them problem-solving skills and strategy. This game is great for adventure, and great for older kids who are just getting into gaming.
Effectiveness
Skylanders Imaginators will effectively teach kids several valuable skills: creativity, imagination, problem-solving and strategy. These skills will serve any child well. They can apply their creativity and imagination to daily life, and same with their problem-solving skills. The game is great for play and for education.
Value
For the retail price, this is a great option for parents looking to get their more developed children a great Xbox One game. It enhances a child's imagination and problem-solving skills, giving way to both entertainment and education. It helps kids become more well-rounded, and it is just another zombie killing game.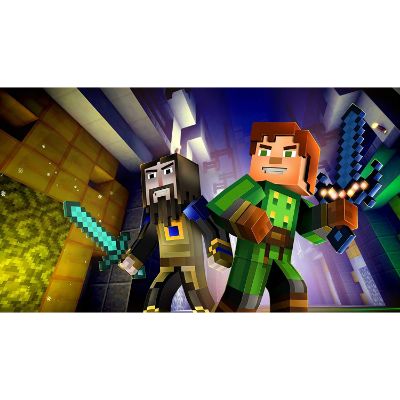 Encourages social skills and sharing
New storylines can be added if you have the internet
Stunning graphics
Award-winning game and game creation companies
Might be too confusing for younger kids
Minecraft Story Mode was created in a partnership with Telltale Games to create a fun and engaging Minecraft experience that is sure to appease children of all ages. Kids can drive the story to make it entirely theirs by making all the decisions: who they talk to, what they say, what they do and more.
Read more
Design
This game features features the voices of famous actors such as Patton Oswalt, Scott Porter, Bill West, Corey Feldman, Paul Ruebens and more. Kids make all the decisions in this game. Kids will play as Jesse, who is making the way across the Over World with friends. However, terror is unleashed and it is up to your child to save all of Minecraft!
Effectiveness
Kids will learn valuable life skills such as social development and educational development in the Minecraft Story Mode game. It is a great chance for them to learn to work with others in order to solve difficult problems. Also, the graphics and storylines in this game will inspire many kids' imaginations.
Value
This game is episodic, which means there is more than one level or storyline. With internet, parents can download additional storylines as they are released. This is a great game for a great value, and it keeps growing with more storylines so the fun never stops!
3

. Forza 5: Game of the Year Edition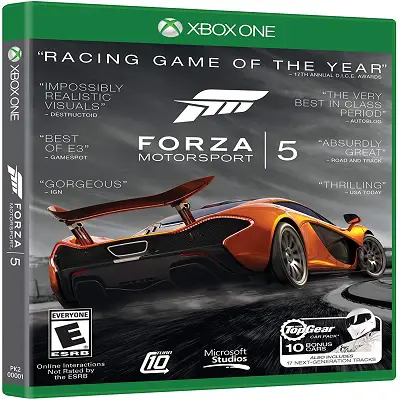 17 amazing tracks
10 downloadable bonus cars
Enhances hand-eye coordination
Promotes fine motor skills
Uses problem solving skills
Lacks of real-life content
If you want your kids to enjoy a whole new level of car racing, then you should give them the Forza Motorsport 5. It is an XBox One game that provides players with a cinematic automotive ride while choosing from the many great cars and track options. This racing game is built to take advantage of the cloud's vast power and the XBox One technology itself. As a result, players can experience nothing but wide-eyed racing thrills.
Read more
Design
The product includes a disc with 17 next-generation types of track. There are also 10 downloadable cars, which the Top Gear experts selected as part of the product's bonus. The graphics engine is all new and it allows for the delivery of texture that you can feel and air that can make the experience closer to reality. You can enjoy all these at a resolution of 1080 and frames of 60 per second.
Effectiveness
Forza 5: Game of the Year Edition is a game that delivers a graphics system that you can almost feel at 1080p and 60 frames per second. The game includes 17 next-generation challenging tracks and a bonus of 10 downloadable cars. The bonus cars have been hand selected by car experts at the Top Gear Company.  This game was designed from the ground specifically to capture and use the power of the XBOX One and the cloud. Playing this game works hand-eye coordination while using fine motor skills. While racing away on this game kids use problem-solving skills and works on enhancing their memory.
Value
What we like about the game is the fact that large size families can play it. It is also practical because families don't have to store game pieces that may get lost during plays or when stored in the cabinet.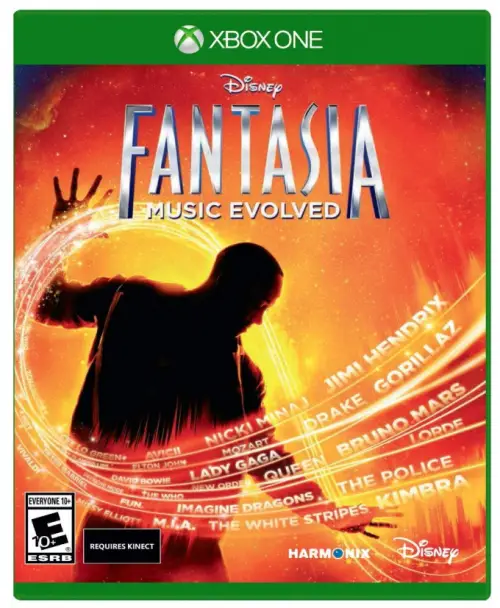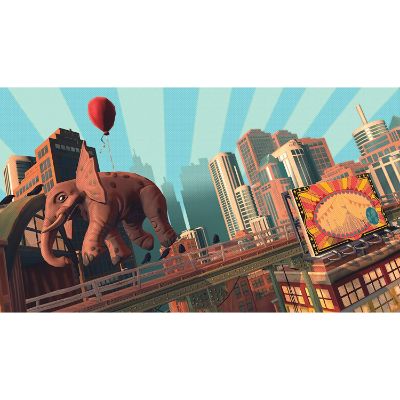 Encourages musical ability and imagination
Wonderful and engaging graphics
Encourages physical development so kids can get moving
You must have a Kinect to use it
Older kids might get bored
Relive the magic of Disney's Fantasia with this fun and engaging Xbox One game. This game is great for all ages. Kids can create songs and mixes to their favorite Fantasia songs. Plus, it is fun for the whole family.
Read more
Design
Great graphics and great songs, that is what you will get with the Disney Fantasia game. Kids can create their own version of over 30 popular Fantasia songs just by using the Xbox One Kinect. Yen Sid, the legendary sorcerer, needs your kids' help to hone their musical and magical prowess to create more songs!
Effectiveness
The Disney Fantasia game uses the Xbox One Kinect to help your child create music. This is a game that is wonderful for physical development and will help your child develop his or her musical abilities. Plus, kids will learn how to work together when they create their own version of popular Fantasia songs.
Value
Physical development? Check. Educational development? Check. Musical development? Also check. This game has a lot of benefits for such a small price, so it is a great value. Kids will love using their body to create new songs with their favorite characters from Fantasia.
5

. Ori and the Blind Forest: Definitive Edition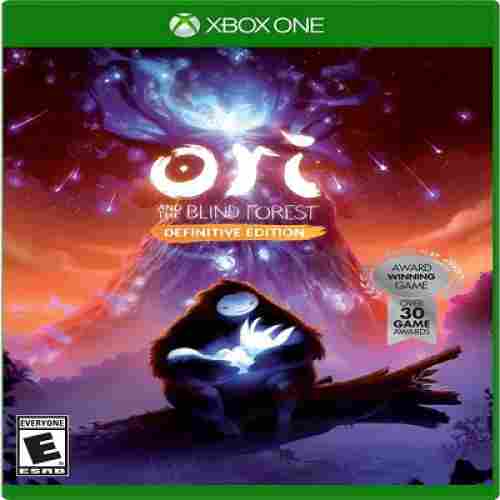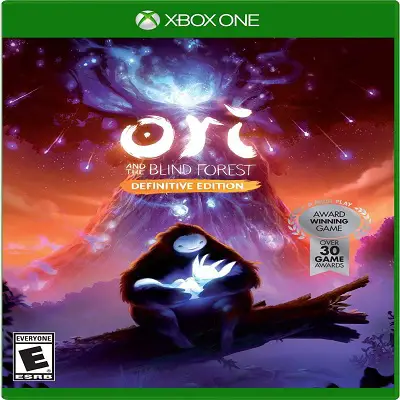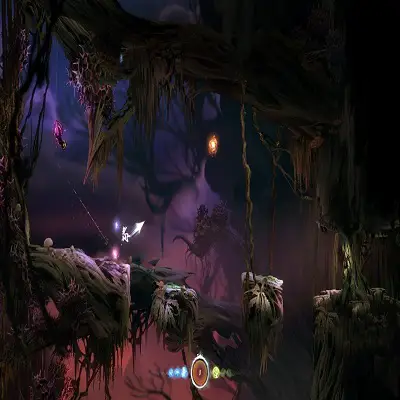 Great back-story
Challenging
Beautiful graphics
Nurtures problem-solving skills
Slows down from time to time
This game is a master craft, action-packed adventure with an emotional narrative. The story features Ori, a glowy mouse, who is aided by Sein, a floating orb, to restore joy in a world ripped off its life. The story is beautifully crafted and presented, offering an exciting adventure of puzzle-solving levels. Ori starts out weak but soon gains strength by discovering old spirits.
Read more
Design
He learns to jump, stomp, double-jump and so much more. Created on a 2D platform, the game does not have levels, but the gamer fights their way through spikes, shooting enemies, spikes, fatal brambles, and so much more.
Effectiveness
It features a map-like stretch with a wider classic Castlevania, a pinch of Metroid as well as a dash of Zelda. Your kid learns how to solve problems and look for solutions in diverse but simple ways. They learn that new powers are not always applicable in every action, but only when they are needed to solve a puzzle. For example, blocks are used to hold death-rays or channel enemy fire.
Value
The game has a certain elegance at the opening sequel that translates to how your kid will move through the game. It's a perfect combination of elegance, challenge, and fun.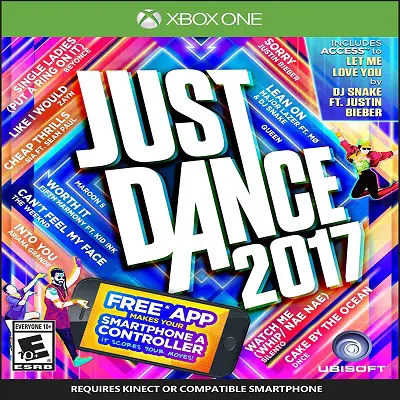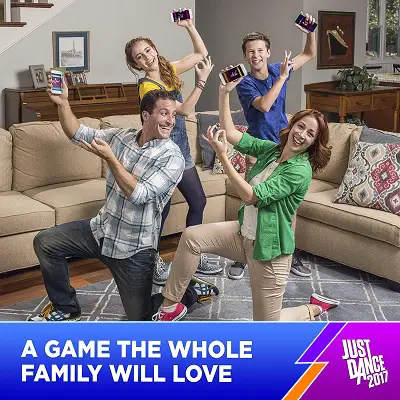 40 songs included and the ability to stream 200 more
Encourages exercise
Multi-player
Can select difficulty
Family-Friendly
No need for new controllers; use your phone
You'll have to make in-app purchases to acquire new songs
Video Games have a bad rep for being a pastime that discourages kids from exercising, but the Just Dance series brings a fun new incentive to get up off the couch and boogie. Players use their phones to sync with the game, and the system then reads whether they are executing the moves correctly.
Read more
Design
The Just Dance line produces one new game each year, all featuring the top hits in the review. 2017 showcased hits like "Let Me Love You" (DJ Snake feat. Justin Bieber), "Into You" (Ariana Grande), "Cheap Thrills" (Sia feat. Sean Paul), and dozens more.
Effectiveness
With forty top hits and access to stream over 200 other popular songs, this game will never get hold. You can select your level of difficulty, and multiple people can play at once. Get your steps and exercise in while bonding with your family and enjoying the latest on the music scene.
Value
The Just Dance series produces high quality, enjoyable games typically. The ability to play with your mobile phone as a controller is kind on storage space/consul organization and your wallets. And the company offers a free trial so your family can test out if they like it before purchasing.
7

. LEGO Marvel Super Heroes
Enhances fine-motor skills
Action-packed adventure game with Marvel Super Heroes
Two-player game
Improves strategic playing skills
Enhances multitasking skills
Issue sometime with saving data
No online game playing feature
Kids and adults alike who have grown up with Marvel heroes as their favorites will definitely like LEGO Marvel Super Heroes. The storyline of the game is original, which allows players to have a thrilling discovery of the challenges they have to surpass using the powers of their favorite Marvel heroes. The story involves Nick Fury who summoned superheroes such as Wolverine, Spider Man, Thor, the Hulk, and Iron Man to help save the Earth. Galactus and Loki are back to sow fear and they must be stopped.
Read more
Design
The game features more than 100 of the Marvel Universe's super villains and super heroes. Aside from the ones mentioned already, you can also choose from Captain America, Black Widow, and many others. In addition, you will also enjoy new, powerful moves. You can also explore other iconic locations like Asgard, Asteroid M, and X Mansion. Lastly, one unique feature that players will surely like to discover and experiment on is the option to customize their own characters.
Effectiveness
Whether your child is playing as Thor, the Hulk, or Captain America, they will increase their fine-motor skills with every level they defeat. They can decide to journey through the levels alone or with a friend. Navigating through the game with a friend will not only enhance the fun but will also increase your child's social skills while teaching them teamwork. The game will stimulate your child's cognitive development as it requires them to solve problems and multitask through a variety of levels.
Value
With the game featuring more than 100 Marvel characters, your child can play as their favorite superhero. The adventures through the game will not only be fun but will also provide your child with developmental stimulation.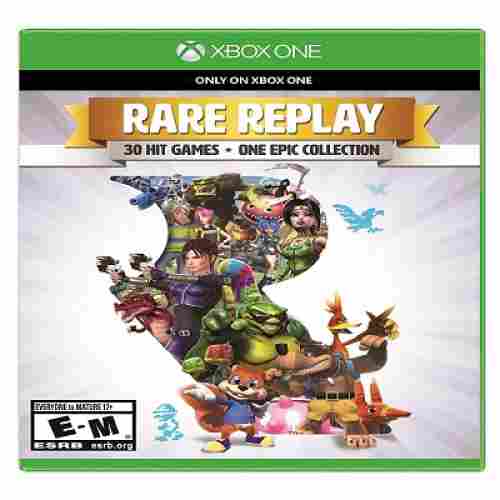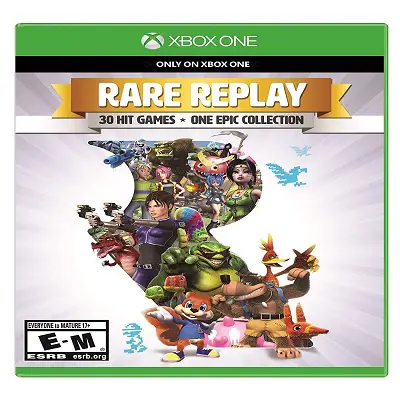 Improves fine motor skills
Disc includes 30 action/adventure games
Enhances memory
Increases brain speed
Fun source of learning
Games are just like the originals, not premastered
Uses large amount of space on hard-drive
Players who have known the game many years ago and kids who find it interesting and exciting can both have a really great time playing the new Rare Replay XBox One version. It is released as part of the celebration of the 30 long years that Rare has been making players happy and entertained. This latest version includes iconic characters and adventures that many have enjoyed in previous editions. You can see the 2 classic triumphs and experience the more advanced XBox 360 triumphs.
Read more
Design
The game features 10,000 Gamerscore and the all-new snapshot challenges that will test your basic skills. As you fight against Battletoads, you'll discover exclusive looks and bonus content. The product offers 30 iconic games, 60-minute behind-the-scenes footage and interviews, and gameplay of more than 700 hours.
Effectiveness
This game was created to celebrate Rare's 30th Anniversary. The disc includes 30 of their iconic games with jaw-dropping effects. Also included on the disc is one hour of behind-the-scenes interviews and footage as an added bonus. These are exclusive bonuses features to this disc only. This game will offer hours of fun adventure play for any kid while improving their fine motor skills and building a great problem-solving skill set. Playing this adventure game also improves the player's brain speed, enhances their memory, and is a great source of fun learning.
Value
We like the fact that the latest Rare is a compilation of all the characters and adventures that different generations of players have come to know during the first three decades of its existence and availability. We also like the opening jingle, awesome rewind, and Chris Seavor's appearance. The achievement support, challenge modes, high score attacks, and slick transitions are amazing and modernized. Lastly, we totally like the fact that it is affordable.
9

. Hasbro Family Fun Pack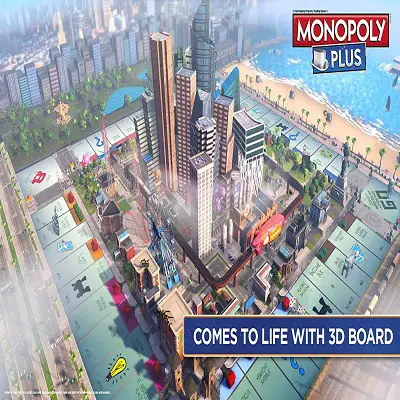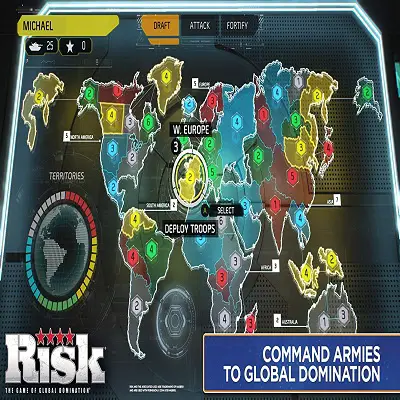 Four fun, classic games reimagined and virtualized
Ability to access multiplayer in some games
Ability to play online with others around the world
Works math and arithmetic abilities
No clean up of messy board game pieces and cards
Lots of unnecessary animation throughout games
Tricky interface when switching between games
If you're tired of trying to clear space for a board and keep track of dozens of little pieces, the Hasbro Family Fun Pack is about to make your life a whole lot easier. This set of digitized classic board games allows users to pick from Monopoly Plus, Risk, Trivial Pursuit Live!, and Scrabble.
Read more
Design
The Monopoly game is the same premise with characters we know and love but set in a 3D world. Risk allows you to compete with players around the world. Trivial Pursuit Live! offers new question formats and diverse rounds. And Scrabble lets you play with the immediate members of your household, or buddies online.
Effectiveness
With four classic board games packed into one video game, you will definitely receive your money's worth. With the game costing under $20, it is far cheaper than buying each board game separately. You will never have to feel the disappointment of not being able to play due to lost pieces. Trivial Pursuit Live! will increase your child's language skills and encourage them to think as they will have to read questions and come with answers. Your child can improve their social skills as they play against players from around the world. Both Risk and Monopoly will enhance your child's ability to think strategically. Scrabble will give your child the chance to show off their impressive vocabulary while also learning new words.
Value
You'll get all of the challenge and excitement of your favorite board games without having to keep track of tiny pieces and to figure out where to store all of your board game boxes.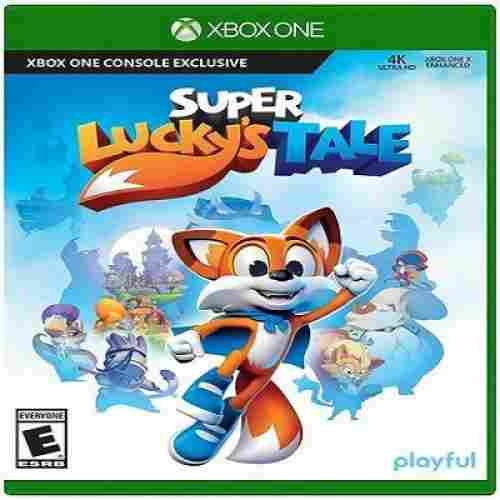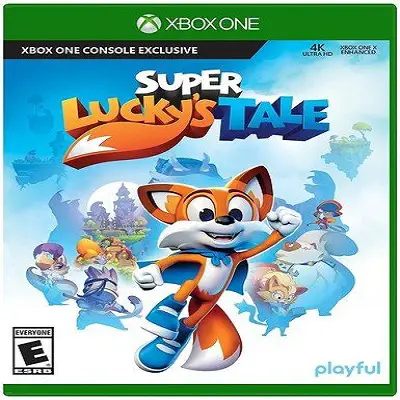 Classic platform game
Fun cast of characters
Kid-friendly quests
Challenges for all ages and abilities
Beautiful, colorful worlds and graphics
Not a very guides format or game; you'll have to figure out controls and objectives on your own
Jumping and battling can be a little tricky and frustrating
A kid-friendly narrative with some gems sprinkled in for the adults, Super Lucky's Tale is good romping fun in the world of RPGs. Bright-eyed and perky Lucky is on a quest to help his sister save the Book of Ages. Along the way, he'll find his inner strength amongst a cast of wacky characters such as the Kitty Litter, Yetis, a village of agricultural worms, and Jinx's impish children.
Read more
Design
A basic platform game designed to be achievable for all skill levels, Lucky's Tale is a great way to immerse your children in a sweet, silly story with a wholesome message.
Effectiveness
Role Playing Games help players walk for a while in someone else's shoes. They teach compassion, dexterity, fine motor skills, problem-solving, and all while engaging your child's imagination.
Value
Lucky is a plucky, energetic hero worth playing as. The game delivers a strong thematic message of believing in yourself and your support system.
Criteria Used for Evaluation
Design
The games that make our 10 Most Popular Xbox One Games are selected by panels. Our panels are made up of parents, gaming experts, and child psychologists. The games are selected based on their entertainment level and features. While the entertainment level is one of the most important factors, we also consider features as well. Making sure the game is fun and provides an enjoyable experience is something that we focus on. We never want to suggest a game that would not result in a fun experience for a kid.
The next thing we consider is the features of the game. With new games hitting the market every day, we want to make sure we list the newest editions with the best improvements. Our panels also use this in the criteria when selecting the games on the list. We make sure all the video games on the list have been tested by our panels and are age appropriate as well.

Effectiveness
The products have all one common good point: the new advanced features. As you can see, many of the games are newer editions or versions. With that, the games have to offer more improvements and new features that can make playing them more interesting and exciting.
All of the video games on our list have satisfied this consideration. Related to this is the capability to allow the participation of multiple players.
Value
Playing video games doesn't have to be disadvantageous. It should be able to help kids develop their mental and other skills. In addition, they can conveniently achieve that while playing with parents and other family members.
Most Important Criteria
(According to our experts opinion)
Experts Opinion
Editors Opinion
Users Opinion
By Default

Parents, Did you Know?
Want a way to help improve your kids memory? Playing Xbox develops strong cognitive connections that improve the memory.
Parents, Did you Know?
That playing Xbox games is a great way to for your kids to develop strong decision-making and logic skills. When playing the games they have to make on the stop decisions that develop this part of the brain.
Other Factors to Consider
Entertainment Value
In choosing the games that will be included in our top 10, we had to consider several important factors. One of the most important is the entertainment each XBox One video game can provide us.
If a game does not make our experience enjoyable and fun, then it is not considered for the list. To determine whether or not each game is entertaining, we, of course, have to play them.

Social Development
Encouraging kids to play multiplayer games is important for both social and cognitive development. Multiplayer games offer a level of social development and social skills that can be used in everyday life. These skills are important for a child to develop. Using video games allows kids to do something they like without realizing it is also a learning experience. Multiplayer games encourage problem-solving skills, improve their attention, and help with social skills development.
Playing multiplayer games is now easier than ever. With the use of online game playing you no longer have to have all the players in the same physical space. You can play with players that you have selected and also with players from around the world. This took multiplayer games to a whole new level and makes it fun and easy to improve social playing skills.
The advantage of using our list of the 10 Most Popular Xbox One Games to buy games for kids is to make sure you get the most entertaining games on the market. We carefully select each game on this list by having our panel (experts, child psychologist, and parents) review and play the games. Each game is played and selected making sure that it offers a fun and enjoyable experience.
We also make sure that the list includes games that are age-appropriate for kids. We would not list an adult-only game on the list of games for kids. We make sure that every game is tested and rated to make sure they offer the best experience for kids.

Educational Value
The benefits of playing video games for kids are both cognitive and physical depending on the game and the gaming system. Some games offer more cognitive development skills while others really focus on physical development like gross- and fine-motor skills. Games that offer cognitive development benefits are usually focused on helping improve kid's hand-eye coordination, building their memories, improving their problem-solving, improving the brain's speed, and focusing on social development as well. Gaming systems have really changed over the years and focus more and more on developmental skills.
Gaming systems have developed over the years to also become completely interactive. With these developments, the gaming world has not only offered cognitive development skills but also gross-motor skills as well. Games like "Just Dance" and others on the market really get kids up and moving and interacting with the systems. This is an advantage because it offers not only a fun game but promotes physical activities as well. Together, all systems have their benefits and we try to highlight these in each of our reviews.
Frequently Asked Questions
q:

Where can I find these games to buy online?

a:

Buying video games online is pretty simple with the use of a search engine. Using a search engine, enter the name of the game you are looking for and press enter. The results should display several places you can purchase the game online. Prices always vary so don't be afraid to shop around. Make sure the place you buy from is always a secure site and is legit.
q:

Who are the people that pick the games on the list?

a:

We have a panel of experts, child psychologist, and parents that review all the toys and games on our lists. We chose the games based on an entertainment value. We want to select games that make playing the Xbox One an enjoyable and fun experience. Each game is played by our panels and then put on the list based on their evaluations.
q:

What developmental skills does it take to learn to play a video game?

a:

Playing video games has many advantages for improving developmental skills for kids. Some of the key benefits of playing video games are both cognitive and physical. With the development of interactive gaming systems, it brought video games to a whole new level. Standard sit-down-and-play video games are great for improving child's coordination and problem-solving skills, enhancing their memories, and encouraging the use of fine-motor skills, to name a few. Each of the games on our above list has a benefits section that outlines each game's key developmental skill.
q:

Is playing video games at such an early age good for my kids?

a:

Video games are a normal part of childhood and when played in moderation can help kids develop in physical, social and educational ways. Kids should engage with media as much as they do with the real world. Learning is important for young kids and video games allow kids to learn and practice different skills over and over in a fun, entertaining environment.
q:

How do I interact with my kids (during playtime) when I have no experience playing video games?

a:

If you have no experience playing video games, the best way to learn is to ask your kids to help you. The learner's sit is the best way to talk to your kids about their views, interests, and expertise in digital media. Watch your kids play and ask them to elaborate on what they are doing and why. This way you can interact with your little gamers and learn to play a game or two!
q:

Can video games teach my kids ethical lessons?

a:

Video games present a fun way to teach kids ethical lessons since gamers have to live in the game world with the consequences of every decision they make. This sort of choice and consequences provided by video games will get your kids to think about their choices in the real world.
q:

How do I know if a game is an age-appropriate for the kid the game is bought for?

a:

To make sure the game you have selected is age-appropriate you can locate the Video Game and Content Descriptors on the bottom left-hand corner of the video's game front label.

The label will display the minimum age that the game is appropriate for and information on the content that is within the game. For example, a game labeled with an E is a game that is rated for everyone. That means that it is suitable for all ages while a T is for Teen. Teen games are suitable for ages 13 and up. Every game on the retail market must have this label included in the game by law.
q:

How do I know if the game I picked is for the gaming console that the child has?

a:

You can determine if the game you have chosen to buy is the gaming system that the child has by checking the top label of the game. All video games have a large colored label at the top of them that clearly states the gaming system that the game it for. Xbox games are all green, while you will find PlayStation games to have a blue label. The thing to pay close attention to is the specific model of the gaming system, like making sure that the games are for the Xbox One and so on.