XBox One games are among the best video games and they are highly recommended for kids and toddlers. This makes any XBox game a wonderful gift during special occasions or holidays such as the Christmas season, which is several weeks from now. They may be played using TV screens or desktops but all XBox One games are beneficial because they help develop the kids' psychomotor and mental skills. The graphics and the challenges in each kind of game push them to think quickly and decisively. In addition, the kids can also develop their social skills because they are required to play the games with other playmates or teammates. Lastly, parents can play with the kids to have a more entertaining experience and to limit the time spent on playing.
So choose one or as many as you want from the top ten XBox One games listed below and make your kids truly happy this coming Christmas.
Our Picks For The XBox One Games for Kids
Forza 5: Game of the Year Edition
Just Dance 2016 (Gold Edition)
LEGO Batman 3: Beyond Gotham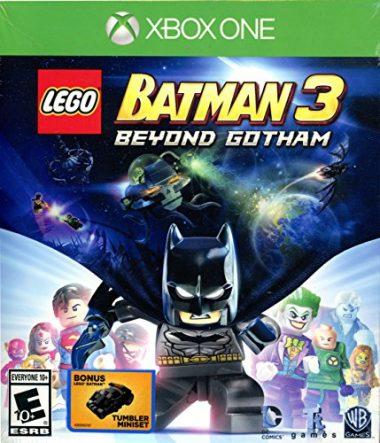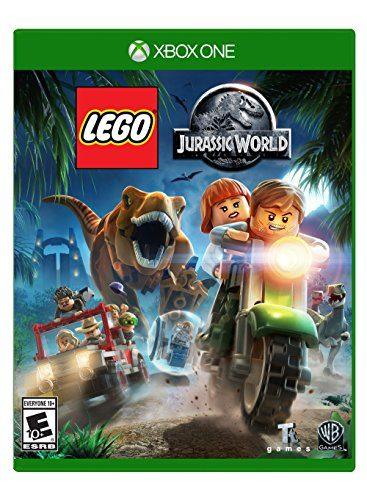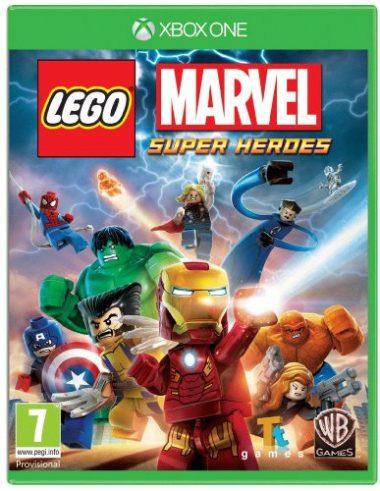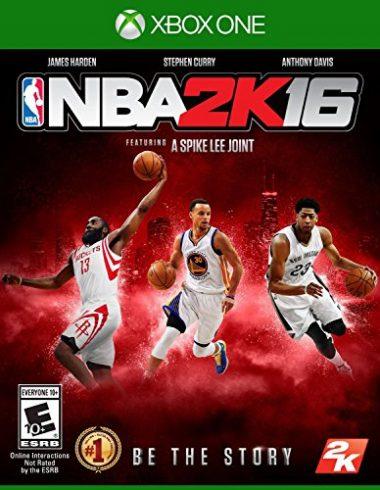 Rayman Legends Standard Edition
Rocket League Collector's Edition
Criteria Used to Evaluate The 10 Most Popular Xbox Games
The games that make our 10 Most Popular Xbox Games are selected by panels. Our panels are made up of parents, our gaming experts, and child psychologist. The games a selected based on their entertainment level and features. While the entertainment level is one of the most important factors we also consider features as well. Making sure the game is fun and provides an enjoyable experience is something that we focus on. We never want to suggest a name that would not result in a fun experience for a kid.
The next thing we consider is the features of the game. With new games hitting the market every day we want to make sure we list the newest editions with the best improvements. Our panels also use this in the criteria when selecting the games on the list. We make sure all the video games on the list have been tested by our panels and are game appropriate as well.
Benefits of playing video games
The benefits of playing video games for kids are both cognitive and physical depending on the game and the gaming system. Some games offer more cognitive development skills while others really focus on physical development like gross and fine motor skills. Games that offer cognitive development benefits are usually focused on helping improve kid's hand-eye coordination, building their memories, improving their problem solving, improving the brain's speed, and focusing working on social development as well. Gaming systems have really changed over the years and focus more and more on developmental skills.
Gaming systems have developed over the years to also become completely interactive. With these developments, the gaming world has not only offered cognitive development skills but also gross motor skills as well. Games like "Just Dance" and others on the market really get kids up and moving and interacting with the systems. This is an advantage because it offers not only a fun game but promotes physical activities as well. Together all systems have their benefits and we try to highlight these in each of our reviews.
Encouraging Multiplayer games
Encouraging kids to play multiplayer games is important to both social and cognitive development. Multiplayer games offer a level of social development and social skills that can be used in everyday life. These skills are important for a child to develop. Using video games allows kids to do something they like without realizing it is also a learning experience. Multiplayer games encourage problem-solving skills, improve their attention, and help with social skills development.
Playing multiplayer games is now easier than ever. With the use of online game playing you no longer have to have all the players in the same physical space. You can play with players that you have selected and also with players from around the world. This took multiplayer games to a whole new level and makes it fun and easy to improve social playing skills.
Advantage of using the 10 Most Popular Xbox Games to buy games for kids
The advantage of using our list of the 10 Most Popular Xbox Games to buy games for kids is making sure you are getting the most entertaining games on the market. We carefully select each game on this list. We select each game by having our panel (experts, child psychologist, and parents) review and play the games. Each game is played and selected making sure that it offers a fun and enjoyable experience.
We also make sure that the list includes games that are age appropriate for kids. We would not list am an adult only game of on the list of games for kids. We make sure that every game is tested and rated to make sure they offer the best experience for kids.
What Factors Determined The Best Xbox Games
In choosing the games that will be included in our top 10, we had to consider several important factors. One of the most important is the entertainment each XBox One video game can provide us.
If a game does not make our experience enjoyable and fun, then it is not considered for the list. To determine whether or not each game is entertaining, we of course have to play them.
Advantages of the Products
The products have all one common good point: the new advanced features. As you can see, many of the games are newer editions or versions. With that, the games have to offer more improvements and new features that can make playing them more interesting and exciting.
All of the video games in our list have satisfied this consideration. Related to this is the capability to allow participation of multiple players.
The Bottom Line
Playing videogames doesn't have to be disadvantageous. It should be able to help kids develop their mental and other skills. In addition, they can conveniently achieve that while playing with parents and other family members.
FAQ
Frequently asked questions
Q: Where can I find these games to buy online?
A: Buying video games online can be made pretty simple with the use of a search engine. Using a search engine enter the name of the game you are looking for and press enter. The results should display several places to be able to purchase the game online. Prices always vary so don't be afraid to shop around. Make sure the place you buy from is always a secure site and is legit.
Q: Who are the people that pick the games on the list?
A: We have a panel of experts, child psychologist, and parents that review all the toys and games on our lists. We chose the games based on an entertainment value. We want to select games that make playing the Xbox One an enjoyable and fun experience. Each game is played by our panels and then put on the list based on their evaluations.
Q: What developmental skills does it take to learn to play a video game?
A: Playing video games has many advantages to improving developmental skills for kids. Some of the key benefits to playing video games are both cognitive and physical. With the development of interactive gaming systems, it brought video games to a whole new level. Standard sit down and play video games are great for improving child's coordination, problem-solving skills, enhances their memories, and encourages the use of fine motor skills to name a few. Each of the games on our above list has a benefits section that outlines each game key developmental skill.
Q: How do I know if a game is an age appropriate for the kid the game is bought for?
A: To make sure the game you have selected is age appropriate you can locate the Video Game and Content Descriptors on the bottom left-hand corner of the video's game front label.
The label will display the minimum age that the game is appropriate for and information on the content that is within the game. For example, a game labeled with an E is a game that is rated for everyone. That means that it is suitable for all ages while a T is for Teen. Teen games are suitable for ages 13 and up. Every game on the retail market must have this label included in the game by law.
Q: How do I know if the game I picked is for the gaming console that the child has?
A: You can determine if the game you have chosen to buy is the gaming system that the child has by checking the top label of the game. All video games have a large colored label at the top of them that clearly states the gaming system that the game it for. Xbox games are all green, while you will find PlayStation games to have a blue label. The thing to pay close attention to is the specific model of the gaming system, like making sure that the games are for the Xbox One and so on.