There is nothing quite as relaxing as a day at the beach. It can be a welcome distraction to today's busy lifestyle, a break from the everyday humdrum of repetitive activity, and a chance for you and your family to soak up some vitamin D and spend some quality time together. Taking a beach vacation may be something that you and your family do every weekend or perhaps it's a once-a-summer specialty but whichever is the case there are few things that can help burn off your little one's excess energy and keep everyone focused on fun like beach and sand toys.
We all remember playing in the sand as children. Building sandcastles, burying our siblings up their necks, swimming, and surfing. These pastimes are likely some of the best memories that you have from your childhood. We strive to give our children better lives than we had growing up so its likely that you will also explore a beach vacation at some point to help form some fond memories.
Beyond the obvious fun of going to the beach, there are some documented health benefits of getting away as well. Vacations are an ideal way to relieve stress and anxiety that can build up from all of the daily repetition in our lives. There are a variety of exercise opportunities from jogging to swimming to playing volleyball available as well. Even the natural setting of the beach can provide benefits from the extra large dose of vitamin D due to sunbathing to the natural exfoliation that comes from sand. Your child is likely to sleep more deeply and be more restful as well if they are provided opportunities to fully expend their abundant reserves of energy.
As much fun as a beach vacation may seem, after a day or two, it can become as tedious and boring as staying at home if the proper precautions are not taken. Beyond the health and safety needs of sunscreen and proper hydration, providing a slew of beach- and sand-related toys can not only help entertain your child but also provides ample social and familial bonding opportunities. We have gathered a selection of toys guaranteed to create some fun memories with your little one this summer. These toys meet a variety of different needs and skills levels to suit children of all ages. We hope that one of our 10 Best Beach & Sand Toys for Kids will help your little one remember your next trip for years to come!
Our Top 3 Picks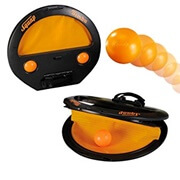 Squap Paddles & Ball

Our rating
Throw & Catch
Price:

See Here
Toysmith Beach Set

Our rating
+Storage Bag
Price:

See Here
John Deere Sandbox Vehicle

Our rating
Frustration Free
Price:

See Here
Our 10 Best Beach & Sand Toys for Children
Catch and Release Aquarium Kit
Age Range: 4 to 11 years old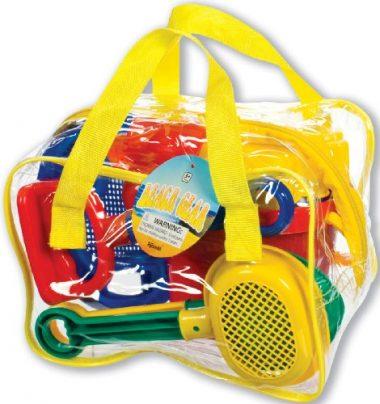 Age Range: At least 3 years old
Sandbox Vehicle Truck and Tractor
Age range: 18 months to 6 years old
Age range: At least 10 years old
Prextex Beach Toy Set in Reusable Bag
Age range: At least 3 years old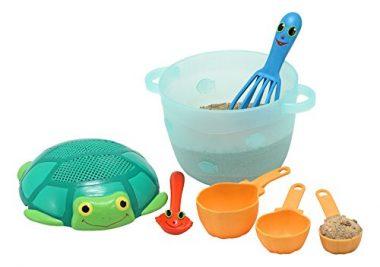 Age range: 3 to 5 years old
ALEX Toys Craft Color A Flower Bag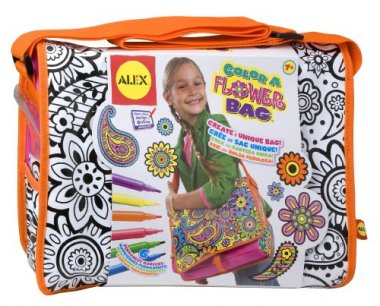 Age range: At least 18 months
Click N' Play 18 Piece Toy Set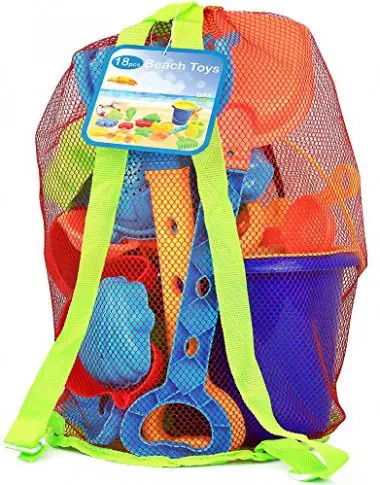 Age range: At least 3 years old
Seahorse Sand Ice Cream Play Set
Age range: 3 to 5 years old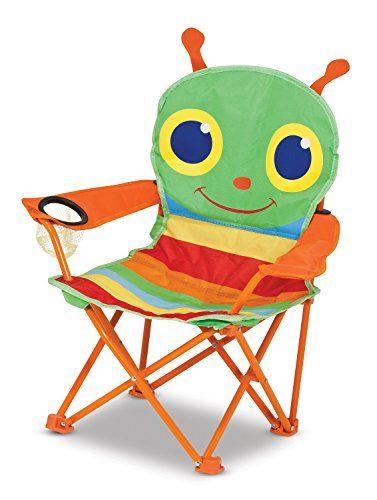 Age range: At least 3 years old
Criteria Used to Evaluate the Best Beach and Sand Toys for Kids
Durability
If you want your beach toys to last during the summer months, and afterward, you need toys that are made of durable, hard plastic. These beach and sand toys were made to stand up against ocean and pool water, dry and wet sand, as well as the summer heat.
Cleanliness
Because these toys will be played with by toddlers and children in damp places such as the beach, pool, and bathtub, it's important you can easily clean and sanitize them in an effortless manner, frequently. These sand toys are made from tough material and are designed to hold up against warm water and soapy detergents, often.
Gender Neutrality
These amazing beach and sand toys aren't geared toward just one gender, but they are excellent for both! Science shows that gender-neutral toys empower children, and possibly society at large. Birthday and holiday shopping has never been as easy as it is now, for the fact that none of these sand toys are just pink or blue.
Lightweight
From the beach to the playground to the bathtub, the last thing you want is for you or your child to have to carry around bulky toys. All of these toys are so lightweight that children as young as 18 months can carry the majority of them. In addition to that, several of these sand toy sets are equipped with a carry bag, making transportation easier than ever!
Educational
These sand toys allow children to learn as they play! With a variety of shapes, colors and textures, children can learn and review basic life skills. In addition to that, these toys promote creativity, imaginative play, independence, and hand-eye coordination as they aid in stimulating your child's senses.
What Determined Our List

Determining the 10 top beach products for kids was not without challenges. Nevertheless, our passionate team of researchers was able to pull through the mountains of data to bring you only the best in terms of what they can help develop in your child as well as its inherent safety and quality. Furthermore, we have taken into consideration the hundreds of reviews from parents and individuals who have already bought the products below for their respective children or loved ones.
Beach toys are excellent when it comes to stimulating kids' creativity, imagination, and exploration skills. These are also important in promoting a healthier self-concept which can lead to healthier social relationships.
Beach Fun, Sandbox Play, and Your Kids
Kids use toys to learn more about themselves including his or her surroundings. Using the correct toys for their age simply means that children are able to harness their full growth and development potential. Toys teach kids about creativity and imagination which can provide the foundation for more structured logical and critical thinking later in the child's life. Toys can also help children feel a lot better about themselves which can lead to healthier emotional states and healthier social relationships.
FAQs
Frequently Asked Questions
Q: Can these sand toys be used for other activities other than going to the beach?
A: Yes. For the fact that many of the toy sets include items such as inflatables, sand molds and cooking tools, these sand toys can be used in a variety of settings such as the sandbox, pool, bathtub and during free play. In addition to that, you can use several of the beach toys that we researched for our list in childcare settings. Kids will really enjoy doing creative Play-Doh crafts with the sand molds and baking sets.
Q: Are these toys suitable for boys and girls?
A: Yes, owing to the fact that these sand toys come in a variety of different shapes and colors instead of one color that's geared toward either gender, all kids can equally enjoy them. Boys and girls can learn to bake in the sand, build sand castles, play with paddles, dump trucks, tractors and more.
Furthermore, many of these toys enhance imaginative, physical and social play. They also promote hand-eye coordination, enhance creativity and teach basic life skills such as colors, animals and shapes. These toys aren't only suitable for kids, adults can enjoy a few of them as well.
Q: Can I put these toys in the dishwasher to clean them?
A: Durable, heavy plastic toys that aren't made from inflatable material are usually safe to put in the dishwasher, but please read the manufacturer's packaging to make sure it's safe. In the meantime, you can easily clean them yourself if you aren't too sure about putting them in the dishwasher. To clean them, we suggest to start by getting the sand off the toys by running them under a faucet of warm water or spraying them off with a garden hose. Then, spray them down with your favorite environmentally friendly cleaner to wipe down each surface of the toy. To sanitize the toys, disinfect them by using warm soapy water to scrub any bacteria off. Afterward, rinse the toys off with fresh water, and allow them to air dry.
Q: Are the sand toys durable?
A: Yes, the majority of the beach toys that we researched are made out of heavy, durable plastic. They are designed to stand up against elements such as salt water, pool water, fresh water, sandy environments and rough play. To extend the life of these sand toys, it's important to bring them inside after hours of outdoor play in the sun. Leaving your sand toys outside to soak in the heat of the sun day after day, could potentially damage them by causing them to crack, and the vibrant colors to fade.
Q: What's the age range for these sand toys?
A: The age range is from about 18 months to 10 years old. In addition, all of these toys can be enjoyed by adults as they play alongside their kids.