When the original Nintendo DS system released in 2004 it sparked a whole new generation of mobile gaming that paved the way for similar systems such as the PSP as well as smartphone gaming. Nintendo is no newbie in the field of mobile gaming as they pioneered the handheld gaming console industry with their release of the Gameboy in 1989. The popularity of the DS system was so high that it spawned a line of new systems over the next decade and a half from the DS Lite, to the DSi, and later to the 3DS.
The 3DS came out in 2011 and really was the evolution of the DS line that was promised. Fully backward-compatible, there was no concern about not being to use your older DS-designed games on the new system which is a pitfall of many home consoles. The 3DS also saw the addition of several new features that improved the usability of the system, from a slide controller located about the direction pad to a manual Wifi on/off switch which can conserve battery life. The biggest draw of the new system, however, was the 3D-capable top screen which can render 3DS games with visual three-dimensional depth unlike any other handheld system on the market.
Nintendo, as a company, tends to stay more in the market of the family- and child-friendly gaming which is another big plus for the handheld console. Unlike the major home consoles like the PS4 and the Xbox One, which make a variety of games geared more towards adults and teens and includes a lot of violence and negative imagery, the majority of the 3DS games available are rated E for everyone. Some mature-rated titles do exist for the 3DS and you should always consult the ratings and reviews for a game prior to purchasing it for your child.
Another big point of gaming that has changed over time is how it is viewed by adults and scientists in terms of your child's mental and physical health. I'm sure growing up, you heard the old adage that too many video games would rot your brain or that playing games will make you violent. Almost all, if not all of these old sayings have been disproven. In fact, many studies now suggest that playing video games in moderation can improve everything from hand-eye coordination to memory and concentration skills. Handheld gaming, in particular, is also an excellent way to create new friendships and practice socialization skills as many 3DS games are designed for multiple children to be able to play together.
Finding the perfect video game can still be a challenge in a market oversaturated with choices. In the eight years since its initial release, more than 1,300 3DS games, in a variety of genres and game styles have been released. We have gathered a selection of some of the most popular 3DS games of all time to help make your gift selection a little easier. After all, choosing from our Top 10 Best 3DS Games for Kids is a lot simpler than having to pick through a thousand!
Our Top 3 Picks
Super Smash Bros.

Our rating
Nintendo's Greatest Heroes
Price:

See Here

Super Mario 3D Land

Our rating
All Time Classic in 3D
Price:

See Here

Legend of Zelda 3DS

Our rating
Encourages Critical Thinking
Price:

See Here

The Best 3DS Games for Kids Reviewed in 2018
The Legend of Zelda: A Link Between Worlds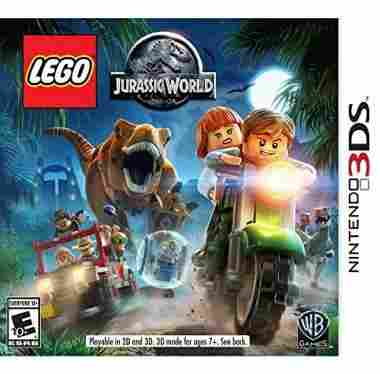 Nintendo Selects: Donkey Kong Country Returns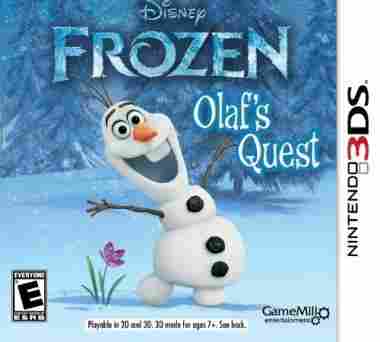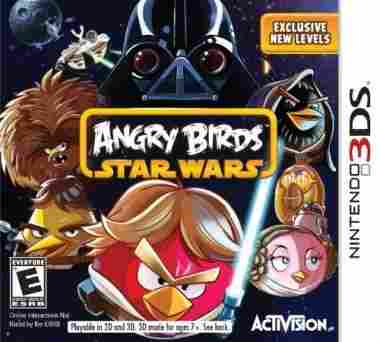 Criteria Used in Evaluation of the Best 3DS Games
We know it may take some time for you to fully be comfortable with the idea of your child spending time playing video games. To provide you with a little more reassurance, when we created this list we considered three main categories. Your child's safety, development, and the actual features of the Nintendo 3DS were all very important to us.
Safety
With your child's safety being our top priority we took several factors into consideration. Many of the choices on the list do allow children to play online. We know this feature scares many parents, but there are ways to keep it under control. First, we strongly recommend keeping an eye on your child while they are playing online with strangers. Keeping the console or making them play in a central area in the house will make it easier for you to do this. You can also add parental controls to help regulate who they are playing with. When your child creates a Gamertag, never allow them to use their real name. Be mindful of the Gamertags of the other people they are playing with. Some names will be obviously inappropriate. We also strongly recommend looking at the rating on each of them. A game that is rated M for mature audiences is not appropriate for a child. These ratings are meant to protect your children from things like nudity and violence. All of the games on our list are rated E for everyone so you will be able to relax while your child enjoys their game.
Appropriate for Development
When creating this list, we made sure each game stimulated at least one area of development for your child. With this console, your child will increase their coordination. The brightly colored graphics and an upbeat soundtrack will increase your child's sensory development. The majority of the choices on the list will increase their problem-solving skills, as your child will have to think about ways to beat each level. Allowing your child to play with friends, or playing with your child will increase their social skills. Games with multiplayer modes will encourage social play.
Features of the Nintendo 3DS
While the list is composed of the best video games, we thought it would be important to also take a look at the device your child will be playing on. The Nintendo 3DS allows your child to play in 3D without special glasses. While this does appeal to your child's spatial awareness, the 3D mode can be switched to 2D mode at any time and can be locked with a parental PIN number.
The 3DS is equipped with an activity log which records what your child plays and for how long. This feature goes hand in hand with the safety aspect and is great for allowing parents to keep a watchful eye. It does include a messaging system to allow players to talk to each other. Don't let this feature turn you off from the device. Players can only message each other once they exchange an identification code with each other. Parents can regulate this by being in control of the code and who it is given to. The screen is bigger than the screens on past devices, making it less of a strain for your child's eyes. The battery life only lasts three to five hours, which makes it easier for you to regulate how much time your child spends on the device.
FAQs
Frequently Asked Questions
Q: How will I know which games are appropriate for my child?
A: On the front of every video game is a white box with a bold black letter inside. These letters serve as ratings. EC stands for early childhood. E means the game is rated for everyone. E+10 is rated for children over 10 years of age. If the game is rated T, it is for teens. M is for mature audiences age 17 and older. A is rated for adults only 18+.
Q: What makes a game rated E for everyone?
A: When rated E, the material in the game is appropriate for all ages. There may be a small amount of mild violence included. The game may also have infrequent use of mild language. If it is rated E+10, then the content is suitable for ages 10 and up because it contains more mild violence, language and or suggestive themes.
Q: I don't want my child playing on it 24/7. What should I do?
A: While there are many benefits to gaming, moderation is important. We suggest setting times for your child to play. Something like once they finish their homework they can play for two hours.
Q: How many hours a day should I let my child play?
A: It is recommended that your child only play video games one to three hours a day.
Q: How do I make sure my child won't be playing inappropriate games at friends' houses?
A: The answer to this is tricky. We suggest being honest with the parents but put the emphasis on your child. You don't want to make the other parents feel like bad parents for letting their child play a video game you deem inappropriate. Just explain that you don't think your child is ready to be playing a game that involves stealing cars, shooting people, or whatever the case may be.
Q: Will video games make my child violent?
A: This is a common concern. There have been countless studies on this topic, and no concrete evidence has been provided to suggest that video games make children violent. By paying attention to the rating, you can prevent your child from playing violent video games.