Calendars are a necessity of life and the importance of them should be taught early in life. Manufacturers make plenty of calendar products for kids of all ages, so they can use, learn, and understand their function. Once children can count to at least 31, they should begin practicing with a calendar to learn the days of the week, names of the months and their order, and the numbers of the days in each month. All of this takes much time and patience, but the training should start very early for the best possible results of well-adjusted kids that understand the universal method of keeping track of the passing of time and seasons. Toddlers as young as three-years-old can confidently use some of these calendars and advent calendars.
The advent calendars we feature are all perpetual Christmas Day countdown products that can be used each year and saved for family traditions. Most of them come with figures or toys to make children interested in the holiday and become excited about the festivities that occur at this time. A few that we highlight are ones with Fisher-Price Little People, LEGO City, Teenage Mutant Ninja Turtles, and Barbie.
We combined both types of calendars on this one page to make your shopping experience easier and faster. All products are clearly labeled as to which kind they are to avoid confusion. Join us now for a look at the best advent calendars and calendars for kids and toddlers rated in 2018.
Our Picks of The Best Advent Calendars and Calendars for Kids & Toddlers:
The Carolers Christmas Tree Advent Calendar
Chocolate Advent Calendar
Fisher-Price Little People Advent Calendar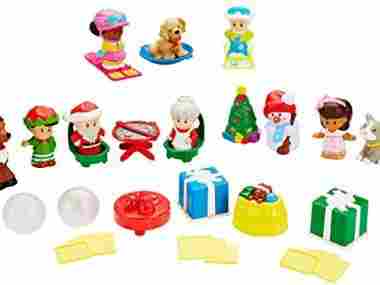 Magnetic My First Learning Calendar – Blue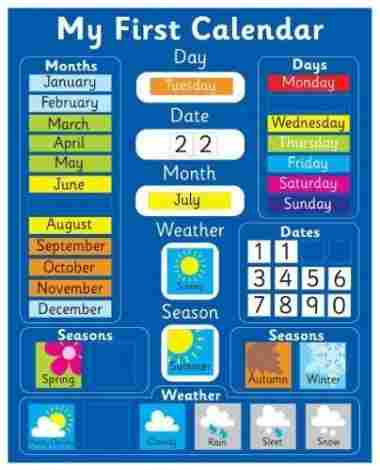 Wooden Nativity Advent Calendar with 24 Magnetic Piece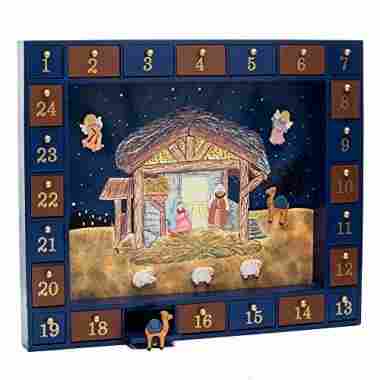 Today Is Children's Calendar Wall Chart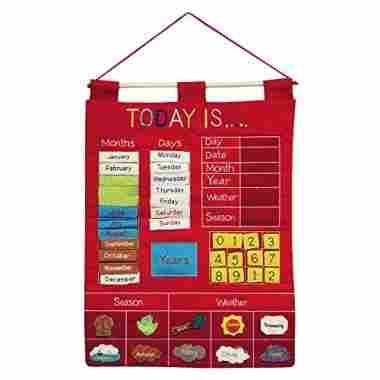 The World of Eric Carle Dream Snow Pop-Up Advent Calendar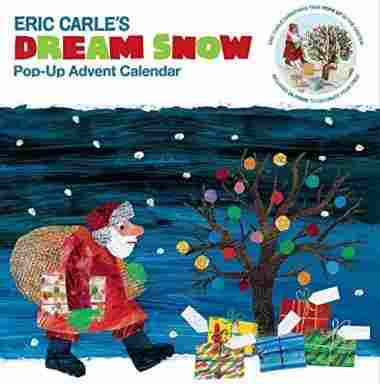 Crayola Christmas Countdown Activity Advent Calendar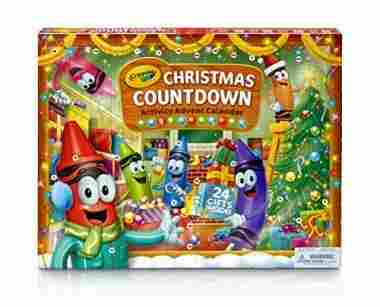 Mega Bloks Teenage Mutant Ninja Turtles Advent Calendar
Barbie Careers Advent Calendar
Criteria Used In Evaluation of the Best Advent Calendars & Calendars for Kids and Toddlers
Easy for Kids of All Ages to Understand and Use
The format of all calendars here is simply presented and easy to use. The individual pieces of the wall items are durable, simple to read and understand, and well-printed.
The calendars with toy or activity pieces are made for the younger aged children. With these objects, they will understand how to use advent calendars and anticipate the countdown to Christmas Day.
None of these products are complicated or uninteresting.
Interesting and Engaging so Children Can Learn and Stay Involved
Every item has something that will appeal to kids of the various ages. The younger children will love the advent calendars with the toy figures and objects and the regular calendars with the pictures of the seasons and weather.
They are colorful and engaging even for toddlers. Items like the dry erase boards will appeal to older children that have activities and school activities to chart and look forward to. All ages will anticipate each day to mark the changes of each new day.
Quality Products that Will Last The Whole Year or Time Period
Most of the regular calendars are perpetual and can be used for years because they are either the dry erase type or the years are created from individual numbers.
The advent calendars are all perpetual and can be used each year for the great countdown. Some like the LEGO City can be added to each year with new sets.
Best-rated, Mostly-Purchased items Online
We pride ourselves in choosing only the best-rated, mostly-purchased items for you to review on our site in this category. These products overwhelmingly pleased parents, buyers, and kids so much that they have the highest online feedback and ratings.
This means that you save time in looking for the choicest items for your kids. We tell you the best qualities of each item as well as what people disliked most about it too.
Our summaries really narrow down the best features of each item to save you time in your search for that perfect product.
FAQ
Frequently Asked Questions
Q: Which regular calendars include the holidays?
A: The Melissa & Doug Daily Magnetic calendar has the holidays as magnets. The My First Learning item and the Today Is Wall Chart have them as objects to put on the calendar as well.
Q: Which regular calendars have a lot of pieces that would be harmful to very small kids?
A: The Melissa & Doug My First Daily Calendar has plenty of small pieces as magnets. The LEGO City Advent Calendar, the My First Learning item, Fisher-Price Little People, Melissa & Doug Advent Calendar, My First Learner, and the Wooden Nativity all have small pieces that may be harmful to babies and toddlers.
Q: Which calendars can kids write in events and activities? Do they come with the markers or pens?
A: The Dry Erase Monthly Calendar provides large spaces to write things down for each day and it comes with six colorful markers with magnetic caps,
Q: Which calendars teach the children a skill? Which ones have an activity or toy they can play with?
A: The Melissa & Doug Magnetic Tree, My First Learning Calendar, and Today Is Wall Chart teach numbers, adding, counting in reverse and forwards, color recognition, and memory,
LEGO City Advent Calendar has 24 items to play with and the daily scenes to use them in, Crayola Christmas, Teenage Mutant Ninja Turtles, and the Barbie Careers all have splendid activities for kids to do.
Q: Do any of the calendars mount or hang on the wall or a door?
A: Yes, both of the dry erase calendars are for the wall or door, as is the My First Learning item, the two Melissa & Doug products, the Wall Chart,
Q: Which one is for very young kids or toddlers as a first calendar?
A: Best calendars for toddlers are the Fisher-Price Little People, both Melissa & Doug magnetic items, the Chocolate Advent product, Crayola Christmas, and Dream Show Pop-Up.
Q: Which calendars are perpetual and can be used every year?
A: They are all perpetual, even the advent calendars, except the Chocolate Advent Calendar which will be eaten the first year.
Q: Do any of the calendars include religious holidays other than the regular ones?
A: No, none of these have any other religious holidays except the usual ones such as Easter and Christmas.