10 Best Advent Calendars for Kids & Toddlers in 2019
last updated
May 04, 2019
All year long children anxiously await Santa's arrival. When December hits, their excitement hits an all time high. An Advent calendar is a great way for children to channel their excitement as it allows them to count down the days until Christmas. Some calendars are designed only as a method to count the days while others will give your child a little something special each day leading up to Christmas. Both versions are included in our list of the ten best Advent Calendars. Furthermore, we have included calendars that are appropriate for children of all ages and that are available in a wide variety of themes. We are confident that your child will have a blast counting down the days with whichever calendar you choose.
In a Hurry? The test winner after 32 hrs of research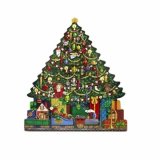 Byers' Choice Christmas Tree
Why is it better?
Has 24 numbered doors
Hide small surprises or gifts for each day
Made of high-quality wood
Beautifully decorated and colorful
A sturdy storage box is supplied
In a
Hurry? Editors choice: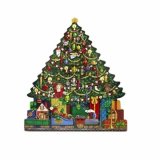 Test Winner: Byers' Choice Christmas Tree
25
Researched Sources
32
Hours Researching
18
Products Evaluated
Design
Entertainment Value
Creativity
Ease of Use
Educational Value
By Default
In depth review top 10
Byers' Choice Christmas Tree
Madelaine Chocolate Company 8oz Pack
Fisher-Price Little People
Melissa & Doug Countdown to Christmas
Kurt Adler J3767 Wooden Nativity
Paw Patrol with 24 Figures
The World of Eric Carle
Crayola Christmas Countdown Activity
PLAYMOBIL Santa's Workshop
Barbie Careers
Table of contents
Criteria Used for Evaluation
Other Factors to Consider
Frequently Asked Questions
Sources
10 Best Advent Calendars and Calendars Reviewed
1

. Byers' Choice Christmas Tree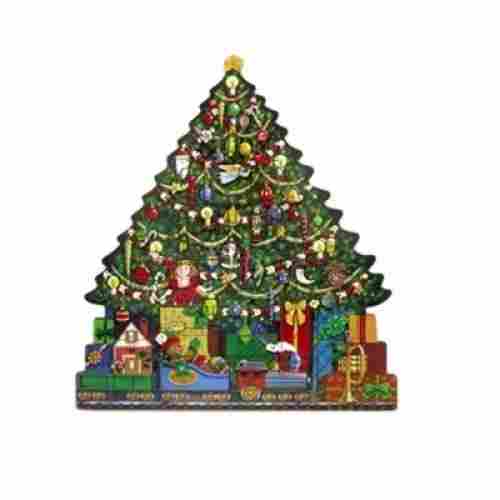 Has 24 numbered doors
Hide small surprises or gifts for each day
Made of high-quality wood
Beautifully decorated and colorful
A sturdy storage box is supplied
Some received items with broken doors
A few were disappointed in the quality
This is a gorgeously decorated Christmas tree that serves as an advent calendar too. The fine, colorful details are eye-catching and interesting to look at and enjoy.
Read more
The Byers' Choice Christmas Tree is a timeless advent calendar that would undeniably make a great impression with anyone who receives it as a holiday present. It is a sturdy box that will hold Christmas surprises for many years to come.
Design
This is made of high-quality wood and will last for many years and generations. It is exquisitely adorned and very colorful.
Entertainment Value
This gorgeously decorated Christmas tree is an advent calendar to be enjoyed by the whole family, but kids will delight in the 24 numbered doors that hide special surprises.
Creativity
Unlike the other advent calendar, we feature that come with items in the sections, this one allows you to choose your own gifts to put behind the doors. Hide presents for children in the 24 sections that they can open one at a time before Christmas.
Ease of Use
A wonderful storage box is provided to keep the calendar in when it is not in use during the rest of the year. If you are looking for an item to keep from year to year that your family can treasure, then this is it.
2

. Madelaine Chocolate Company 8oz Pack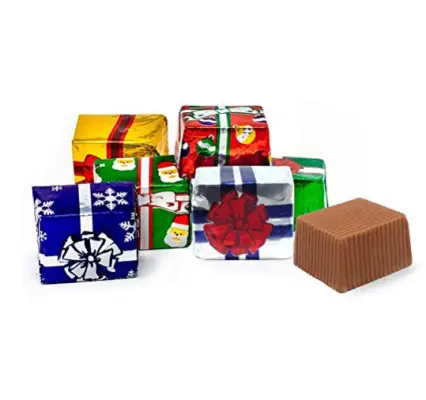 Has 24 different doors and windows
Chocolates are premium, solid, fine candy
In the shape of a cute, colorful village toy store
Windows and doors are numbered
Beautifully decorated for Christmas
Some did not like the candy
A few received the item with the candy in the bottom
This is a cute idea to get kids excited about the countdown to Christmas Day and gives them a special, tasty treat every day. It is a fabulous way to build holiday enthusiasm.
Read more
With the Chocolate Advent Calendar, children can eat their way to Christmas Day. The little village toy store is decorated for the special holiday and ready to help your child count down the days.
Design
Using the numbered doors and windows of the structure, the manufacturers cleverly put a piece of premium, solid, fine chocolate behind each one. So, each day before Christmas, your child opens one of the places and enjoys the candy.
Entertainment Value
With this Madelaine Chocolate Company box, manufacturers have proven that as long as chocolate is involved, learning about numbers, countdown and holidays can be quite an entertaining and engaging family activity.
Creativity
What better way to anticipate Christmas Day than with looking forward to this treasured family daily event. They will want to open all of the doors in one day to get all of the candy, but they will learn patience along with the other talents this item provides in waiting.
Ease of Use
The cute village shop is a simple yet unique structure with numbered doors and windows to teach kids numbers, counting and learning numbers backward. It will build their skills in math as it builds the interest in the holiday.
3

. Fisher-Price Little People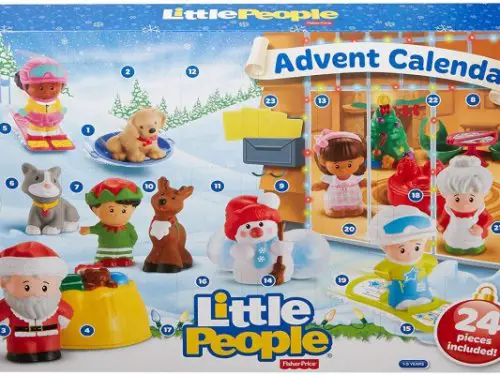 Comes with 24 Little People Friends and accessories
Introduces counting, numbers, and colors
Very cute and colorful
Perfect for toddlers to develop many skills and abilities
For kids aged one to five-years-old
Maybe hard to put the objects in the doors
Some said the paint chips from the objects
Toddlers as young as one-year-old can enjoy the building excitement to Christmas Day with this set of Little People and their extras. They will love playing with these adorable tiny figures for hours.
Read more
It comes with 24 Little People Friends and some accessories that are holiday-themed. Included are Santa, Mrs. Santa, a reindeer, elf, snowman, cat, dog, Christmas tree, presents and much more.
Design
Fisher-Price has created a wonderful set of objects and people that will help little ones practice their numbers, colors, and counting talents. It will be easy and fun with these colorful pieces and the beautiful calendar.
Entertaining Value
This calendar will build excitement as the special day nears. It is impossible to stay indifferent to it since so many adventurous challengers and adorable little characters are included.
Creativity
It is very cute and colorful, plus the item encourages role-playing, imaginations, and story-telling. Toddlers will develop fine motors skills, hand-eye coordination, and dexterity as they move and grasp the figures and extra pieces.
Ease of Use
Children aged one to five-years-old can play with this colorful advent calendar successfully as they open a door each day leading to Christmas Day to find a special toy.
4

. Melissa & Doug Countdown to Christmas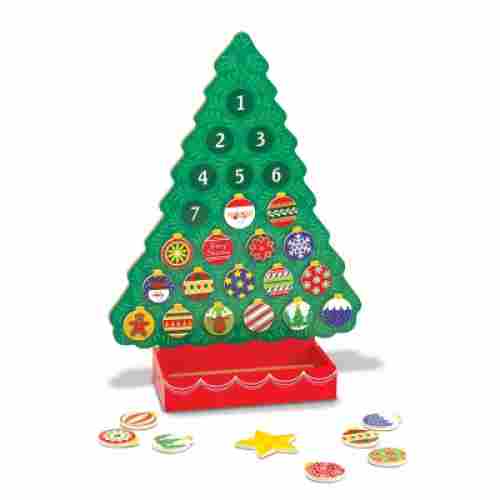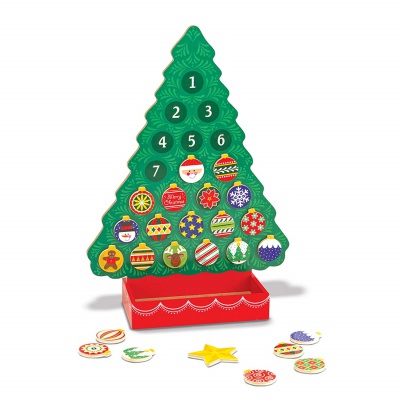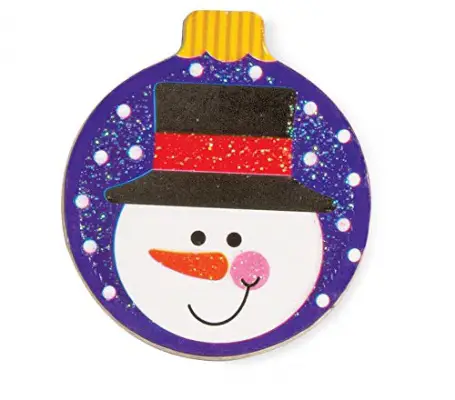 Stands freely
Wooden base doubles as storage for the ornaments
Improves color & number recognition
Children can decorate the tree as they please
Reviewers would like the storage bin to have a lid
With only the tree being numbered, your child can decorate the tree differently every year. The wooden material will allow your family to count down the days to Christmas for years to come.
Read more
Start a new Christmas tradition in your home with the Melissa & Doug Countdown to Christmas tree. It is a quite charming way to educate your children about numbers while decorating a tree at the same time.
Design
This advent calendar comes in the form of a 16-inch tall wooden Christmas tree. The wooden base allows the tree to stand freely while also doubling as storage for the ornaments. Both the tree and the ornaments have been painted to represent the holidays.
Entertainment Value
Children ages three to seven can further increase their knowledge of numbers by using the calendar. You can even create fun games using ornaments and numbers to improve their color recognition skills.
Creativity
As your child places the ornaments on the tree they will develop their fine motor skills, hand-eye coordination, and creativity. Only the tree is numbered, thus your child can place the ornaments anywhere they like.
Ease of Use
Each morning in December, your child can pick out a magnetic ornament from the box and place it in the hole with the number that correlates to the date. When Christmas arrives, your child can top the tree with the wooden star ornament.
5

. Kurt Adler J3767 Wooden Nativity
Has 24 magnetic nativity figures
Consists of wood construction
Can be displayed on a tabletop or wall
Gorgeously decorated and depicted
Promotes creativity and designing
The calendar may tip over easily
Some say a few of the pieces do not fit in the doors
A nativity scene is a perfect way to mark the days before Christmas, and this lovely set makes it oh so special. It features many carefully designed figures that your children will treasure for many years to come.
Read more
This advent calendar is constructed of wood and has a stunning night sky background. The doors in the outer frame are numbered to countdown the days last days to Christmas. This can be displayed on a tabletop or wall easily.
Design
This design of the manger scene for an advent calendar is fresh and new. With the doors of placeable objects around the edges of the calendar, the main focus is beautifully framed.
Entertainment Value
There are 24 magnetic nativity figures that are kept in their spaces around the edges of the calendar. As each day passes, another figure may be added to the center manager picture.
Creativity
As kids move the pieces to the center, they will be designing their own version of the manger scene. It promotes creativity, imagination, and designing in children of all ages.
Ease of Use
Children can learn all about the nativity scene that is so important to the purpose of Christmas. With the 24 figures added one at a time, they can easily discover and know the participants of this epic event.
6

. Paw Patrol with 24 Figures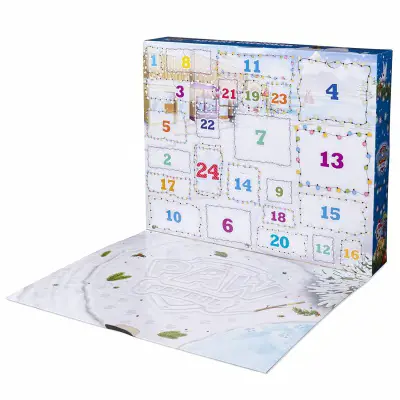 Stimulates imagination
Opens up into a stage
Toys are high-quality and do not feel cheap
Flaps are easy to open
If you are looking for an amusing Advent calendar without sugar treats and candy, you can always have puppies! Celebrate the holidays with your child's favorite team of dogs.
Read more
As your child opens each flap they will be given a toy that can be used to create the world of Adventure Bay. Not only will they have fun opening the flaps, but they will have a blast creating new adventures daily revolving around the toys they are given.
Design
The Paw Patrol advent calendar features twenty-four different collectibles behind each numbered door. As the day's progress, your child can use the collectibles to build out Adventure Bay.
Entertainment Value
The high-quality toys will allow your little one to enjoy them even after December is over. The characters are not given out immediately at once, thus your child will remain excited to open the flaps every day.
Creativity
The box opens up to a mini stage which will serve as the perfect platform for your child to build on. The figures behind each flap will stimulate your child's imagination and encourage them to engage in pretend play.
Ease of Use
The flaps are easy to open which makes this calendar great for fans three and over. The toys are small and compact, thus making it easy for your child to carry them in their pockets or backpack.
7

. The World of Eric Carle
Based on the famous Christmas story Dream Show
Written by the same author of The Very Hungry Caterpillar
Kids open a different window each day
Reveals decorations to add to the Christmas display
Made by the famous illustrator Eric Carle
Windows may be too close to get objects out easily
Items fall off of the tree display easily
This calendar is something to keep and pass down to grandchildren because it is written and illustrated by the famous Eric Carle. He has been published since 1969 with his famous The Very Hungry Caterpillar book.
Read more
With over 70 books and stories to his credit, this creator does not disappoint with this beautiful calendar for kids. Being a perpetual calendar, this item can be used over and over for many years to come.
Design
This whimsical calendar is not only well-designed but timeless and heart-warming as well. It is based on the famous Christmas story Dream Show and is written and illustrated by Eric Carle.
Entertainment Value
As children open the many windows of this calendar and put the objects on the Christmas tree in the scene, they will gain a better understanding of this special season while having fun at the same time.
Creativity
As each day passes when Christmas Day is close, children can open a window to reveal an object to put on the Christmas tree. Once the special day has arrived, they will have a fully decorated tree to awe and cherish.
Ease of Use
All ages of kids love pop-up activities, so this calendar should be a huge hit with your children. Not only they can easily comprehend the system, but they will enjoy the decorating experience.
8

. Crayola Christmas Countdown Activity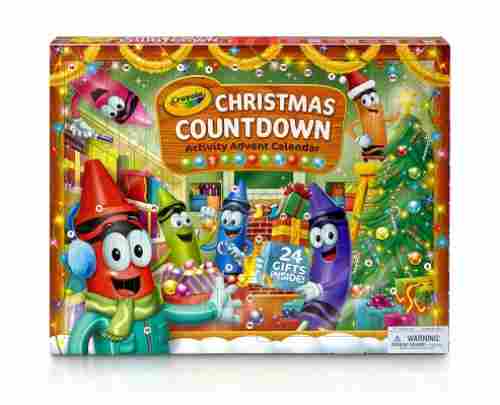 Consists of 24 crafts with holiday themes
Give the finished products as gifts
Perfect for children aged four and older
Very colorful and exciting activities to do
Keeps kids very busy while they wait for Santa
Some buyers were missing a few pieces of the set
Product may be inverted in box wrong making the window inoperable
Crayola is well-known for coloring fun for all ages, and this advent calendar features plenty of imaginative, fun, creative project to make in the anticipation of Santa Claus.
Read more
To keep children very busy as they wait for Santa, get them this advent calendar. They can count down the days and have fun with the numerous ventures included. It consists of 24 crafts with holiday themes that are hidden behind the numbered doors.
Design
It contains 17 holiday-themed coloring projects, some of which as two Model Magic ornaments, three paper ornaments, three finger puppets, a gingerbread house, one-dimensional gift box, and a Christmas tree. This is perfect for the whole family.
Entertainment Value
Each door opens to a Crayola item and activity for kids to do. Children can play with the tools as they like or use them to complete the given activities. The finished products can be enjoyed and given as gifts or kept for timeless family treasures.
Creativity
Each numbered door in this advent calendar contains an activity and a Crayola tool to complete the activity. The tasks promote fine motor skills, hand-eye coordination, and finger dexterity as kids create and colors the many projects.
Ease of Use
The activities are very colorful and exciting, especially around this magical time of year. This calendar is not meant for toddlers, however, it is not too complex which makes it perfect for kids aged four and older.
9

. PLAYMOBIL Santa's Workshop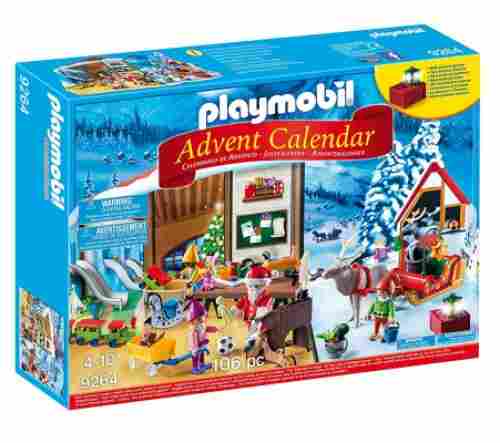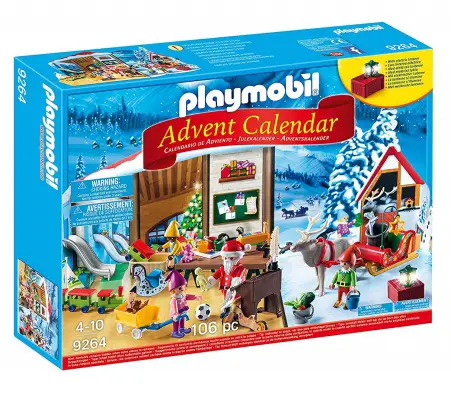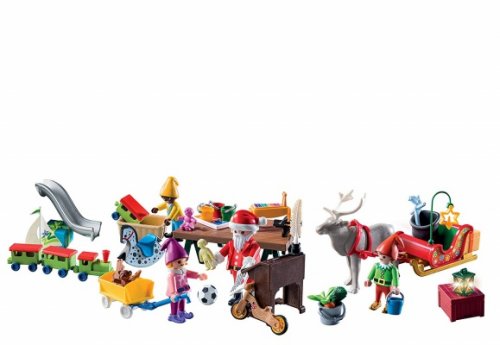 Pieces are beautifully designed
All of the 24 pieces come together to create one scene
Stimulates the imagination
Includes a booklet that shows which pieces are where
With each piece coming together to create one cohesive scene, your child will have a mini playset at the end where their imagination is free to run wild.
Read more
Get your child in the holiday spirit with the Playmobil Santa's Workshop Advent Calendar. If you have purchased a Playmobil advent calendar in previous years, your child can combine the toys and create one big Winter Wonderland.
Design
Each day in December, your child can open a flap and receive a toy that will create Santa's Workshop. The pieces are designed with great attention to detail and are painted beautifully.
Entertainment Value
After all twenty-four toys have been collected, your child can load them onto the toy sled and help Santa deliver them. In addition to the collectibles, this set also includes a fun backdrop to further set the scene.
Creativity
Not only does the great craftsmanship make each piece stunning but it also enhances the look of the overall scene. Creating Santa's workshop will stimulate your child's imagination and unleash their creativity.
Ease of Use
The set includes a booklet that shows which pieces lie behind which door, just in case you want to switch them around. PLAYMOBIL is truly helping you, while you are helping Santa!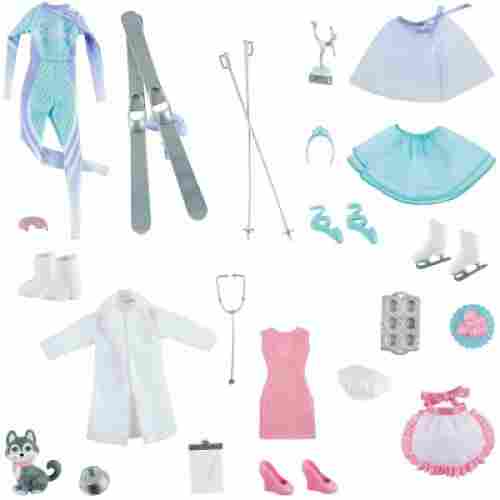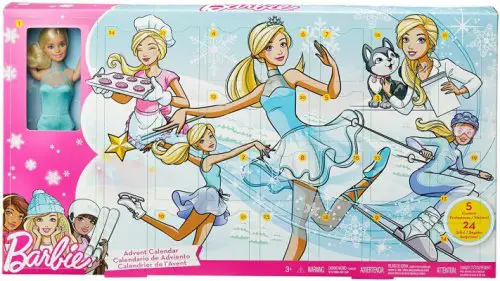 Supplies 24 days of gifts
The first day's prize is the Barbie doll
Includes a baker, ballerina, pet doctor, ice skater, or skier
Kids can try out five different careers
Perfect for kids seven to ten-years-old
Some of the boxes were empty for a few of the days
Some buyers not satisfied with the overall quality
Barbie dolls excite little girls even without the added Christmas-themed accessories. This advent calendar will surely delight them once they see all of the extras that come with it.
Read more
Give your child an advent calendar with a Barbie theme this year. This one supplies 24 days of gifts leading up to Christmas Day. The gift for the first day is, of course, the Barbie doll.
Design
The many surprises are career-themed accessories and clothes for the five included careers. The baker has cooking accessories, plus cookies and an apron, plus the ice skater have ice skates and a purple skirt as she competes in the championship.
Entertainment Value
Children can try out the five different careers as Barbie for loads of fun. Kids can pretend to be a baker, ballerina, pet doctor, ice skater, or skier. The pet doctor has a cute puppy that children will love to play with and heal it from injuries.
Creativity
With five included careers for Barbie, children will never be bored with the infinite play-pretend scenarios. They can dream up stories and adventures for hours of creative, imaginative play.
Ease of Use
Children who just started first grade are beginning to think about their future so they will easily understand the play-pretend games. Kids seven to ten-years-old will best enjoy this advent calendar.
Criteria Used for Evaluation
Design
The design of the advent calendar is the first thing you notice when you decide to purchase one. It has to be eye-pleasing yet valuable at the same time. Since you are going to be using this product for a whole year, you expect it to be designed with durable components and interesting features. Most of the regular calendars are perpetual and can be used for years because they are either the dry-erase type or the years are created from individual numbers. We pride ourselves in choosing only the best-rated, most-purchased items for you to review on our site in this category. These products overwhelmingly pleased parents, buyers, and kids so much that they have the highest online feedback and ratings. This means that you save time looking for the choicest items for your kids. We tell you the best qualities of each item as well as what people disliked most about it too. Our summaries really narrow down the best features of each item to save you time in your search for that perfect product.
Entertainment Value
Every item has something that will appeal to kids of various ages. The younger children will love the Advent calendars with toy figures and objects and the regular calendars with the pictures of the seasons and weather. After all, in order for children to understand the meaning and purpose of calendars is by finding them fun and amusing in the first place. Nothing quite gets the attention of children quite as being offered a reward such as chocolate or toys at the end of the game. Through whimsical seasonal challenges, they can stay focused and engaged for many hours which is quite convenient for parents as well, since they are busy preparing for all the Christmas celebrations and deserve their fair share of rest at the end of the day. These products are also a great way of entertainment for the whole family since you can help your little ones understand the puzzles and spend some quality time together relaxing by the fire.
Creativity
They are colorful and engaging even for toddlers. Items like the dry-erase boards will appeal to older children who have activities and school activities to chart and look forward to. All ages will anticipate each day to mark the changes in each new day. Children will be able to boost their creativity and practice their motor skills while learning more about each month of the year. Counting the days doesn't have to look like a boring after-school activity, as instead, the manufacturers made sure it is presented as a captivating journey that involves many arts and crafts activities that unleashes the child's imagination. With many play-pretend scenarios, shiny toys, and story-telling adventures, children will embark on a quest that will inspire them to practice a new skill and get into different characters. It will help them develop a sense of achievement, self-confidence and productive self-expression. And that is truly the best gift that you can give to your little ones.
Ease of Use
The format of all calendars here is simply presented and easy to use. The individual pieces of the wall items are durable, simple to read and understand and well-printed. None of these products are complicated or uninteresting. The calendars with toy or activity pieces are made for the younger-aged children. With these objects, they will understand how to use Advent calendars and anticipate the countdown to Christmas Day. After all, these products are meant to help your children develop a sense of time, days and seasons, not leave them frustrated with overly-complex items they can't figure out. The holidays are meant for relaxation and joyful quality time, and calendars exist to remind us that our days are counted and we should spend them without stressing over the little things. Instead, to enjoy the present in a productive and valuable manner. We hope that you will find the right calendar for your child to help you spread the same message.
Most Important Criteria
(According to our experts opinion)
Experts Opinion
Editors Opinion
Users Opinion
By Default

Parents, Did You Know?
Since the traditional Advent calendars often include chocolate and candy, which is known to cause teeth cavities, dentists often recommend to give your little ones a healthier alternative, and while there are some Advent calendars that are made with dark chocolate and less sugar, we all know children are not a great fan of the taste. Therefore calendars with puzzles, art projects, and toys are a great option if you are concerned about tooth decay or diabetes.
Parents, Did You Know?
If you are looking for a more affordable solution for a surprisingly enchanting gift for the holidays, many artists recommend making a DIY Advent Calendar. You can easily make it out of regular cardboard and include some homemade edible treats and healthy snacks, as well as some cute characters, drawings even pictures of your whole family. This would be a very cheap, yet meaningful present that your children will treasure for many years to come.
Other Factors to Consider

Educational Value
While these products look quite entertaining, colorful and artistic, they hold great educational value when it comes to learning about numbers, counting, days, months, seasons and the overall theme of holidays. It is important that children are introduced to these valuable educational lessons in a fun and engaging manner so they can learn without feeling like they are attending a mandatory class. These Advent calendars will help your children improve their logic skills, creative expression and even develop a sense for time management from an early age. They might seem as toys with numbers on them, but do not underestimate the ability of children to explore and understand the purpose of each individual item we provide them with, especially when it has been designed by reputable brands that work with professional engineers and experienced product developers.

Accessories
Remember the times when calendars were just numbers on a piece of paper? Well, those days are certainly in the past since Advent calendars these days look more like a treasure box, rather than a time management tool! Designers are well-aware that in order for a calendar to seem enchanting and unique, it has to feature great amusing components for children to discover along the road of educating themselves about time and numbers. These Advent calendars come with multiple fun accessories in many shapes and forms so your little one can feel infatuated by the items. After all, holidays are supposed to be filled with magic and gifts, so what better way to surprise our little ones, than hiding some toys, candy, drawings, and amusing stories as a part of the whole holiday scenario. With so many jolly pieces included, it's hard to stay indifferent to these shiny little boxes!
Frequently Asked Questions
q:

Which calendars have a lot of pieces that would be harmful to very small kids?

a:

The LEGO City, Fisher-Price Little People, Teenage Mutant Ninja Turtles, and Barbie Careers Advent calendars all have small pieces that may be harmful to babies and toddlers.
q:

Which calendars can kids write in events and activities? Do they come with the markers or pens?

a:

The Dry Erase Monthly Calendar provides large spaces to write things down for each day and it comes with six colorful markers with magnetic caps.
q:

Which calendars teach children a skill? Which ones have an activity or toy they can play with?

a:

LEGO City Advent Calendar has 24 items to play with and the daily scenes to use them in, Crayola Christmas, Teenage Mutant Ninja Turtles, and the Barbie Careers all have splendid activities for kids to do.
q:

Do any of the calendars mount or hang on the wall or a door?

a:

The Kubla Crafts Christmas Tree and the Kurt Adler Advent calendars can both be hung on a wall or a door.
q:

Which one is for very young kids or toddlers as a first calendar?

a:

Best calendars for toddlers are the Fisher-Price Little People, the chocolate Advent product, Crayola Christmas, Kubla Crafts Christmas Tree, and Dream Snow Pop-Up.
q:

Which calendars are perpetual and can be used every year?

a:

They are all perpetual except the chocolate Advent calendar which will be eaten the first year.