The Best Amusement Parks for Kids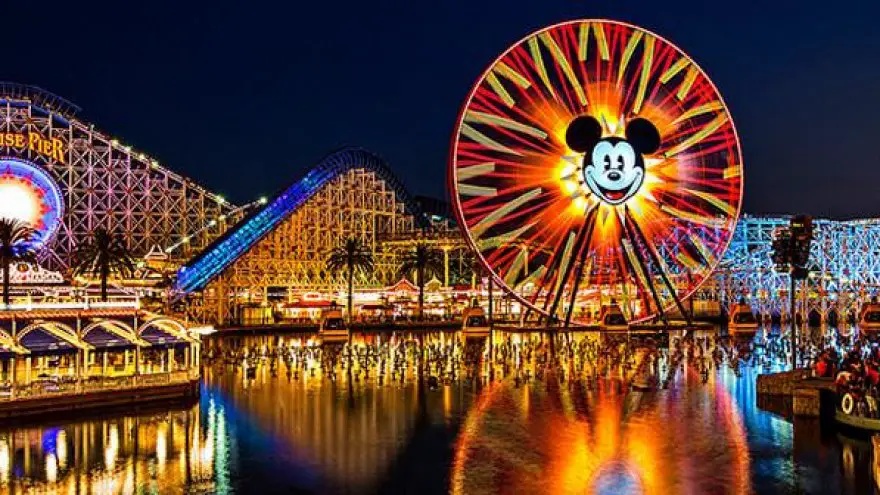 I can remember my first trip to an amusement park with my family. My older brother and I couldn't get to the lines fast enough! My head swam with the twisting and turning roller coasters, the barks of the men running the various games, and the smells of the food wafting from the assorted vendor booths. Those memories come to surface whenever I hear the roar of a coaster, the clink of a game, or the smell the delicious aroma of a funnel cake.
Whether attempting to escape the snow-clad days of winter or planning for summer adventures full of fun and memories, this year millions of American's will spend their hard-earned vacation time with their children at one or more of our country's amusement parks. In this day and age where travel is simplified and each park strives to create an once-in-a-lifetime experience for you and your family now is the time to load up the kids and head out on an adventure!
We've broken down some of the top amusement park destinations for families and children across the United States and odds are great there's some hidden gem not far from you! Whether it's splashing in crystal clear pools, an exhilarating roller coaster, or all points in between, we've got your vacation destination covered for everyone in your family.
LEGOLAND: Winterhaven, Florida
Already considered one of America's top vacation destinations, Florida hosts some of the greatest and most popular parks in the country. Located just 45 minutes from either Orlando or Tampa, this 150 acre Lego themed park offers more than 50 rides, shows, attractions, restaurants, and shops.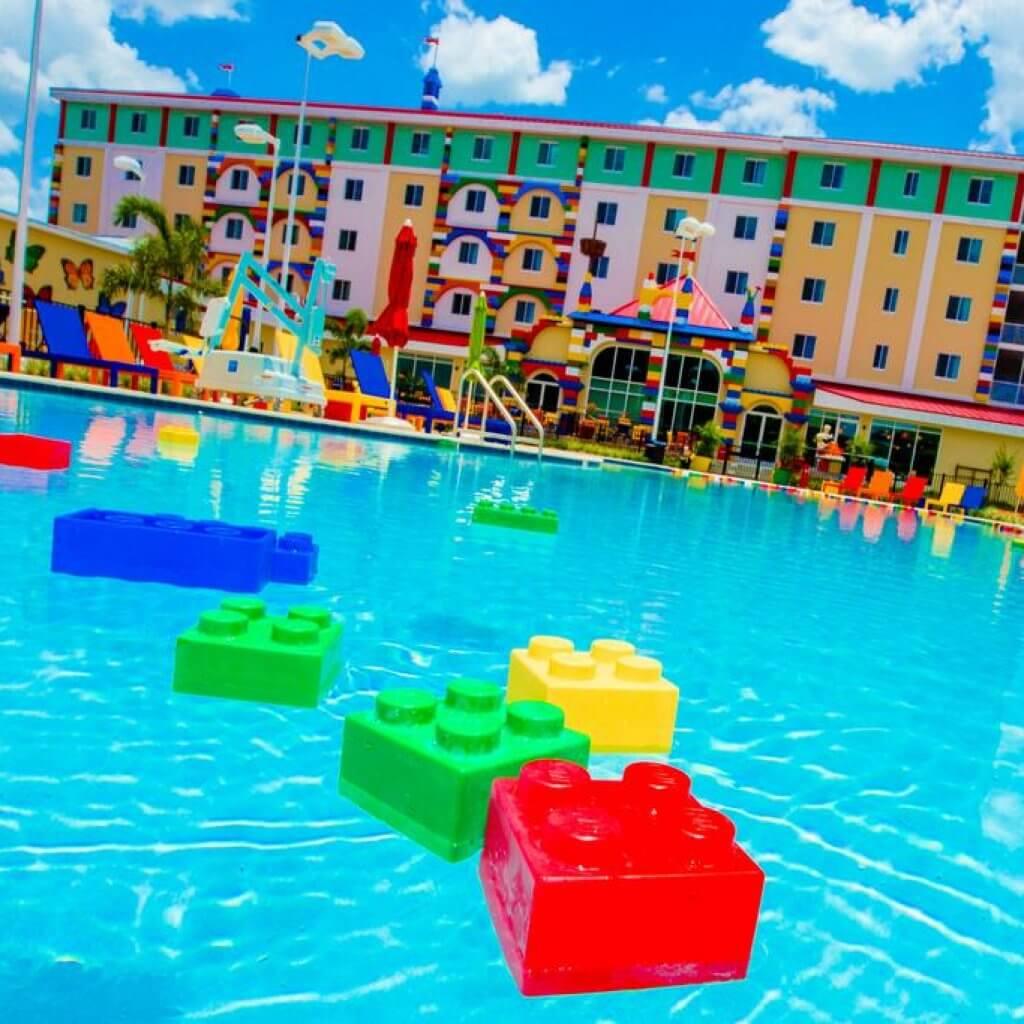 Inside, you can participate in one of the numerous interactive attractions in between shows and kid friendly rides. Stop by the Building Zone and let your child's imagination take over as they create their own adventures with tons of loose Lego blocks before cooling off at the LEGOLAND Water Park. For lodging, book your stay at the LEGOLAND Hotel located just outside the gate, or at the ocean-themed Beach Retreat. Be sure to stay for the 3-D Lego fireworks show, one that you won't soon forget!
Disney's Animal Kingdom: Orlando, Florida
No trip to the Sunshine State would be complete without a visit to the famous Animal Kingdom, located at Walt Disney World in Orlando, Florida. Part zoological safari, part theme park, you'll be impressed with the vast flora, fauna, and exotic scenery. A conservation exhibit, 9 rides, 3 amphitheaters, several walk-through exhibits, an indoor theater, and even a children's playground ensure that your visit will be action-packed for the whole family.
Children will love interacting with the exotic animals and riding on the safari themed attractions that both entertain and educate. Be sure to see the leading exhibit, the Tree of Life; a 145 foot tall sculpture replicating the famous Disney icon of the same name. With almost 400 intricate animal carvings surrounding its massive base, it even hosts a theater inside for the show "It's Tough to Be a Bug".
Indiana Beach Amusement Park: Monticello, Indiana
Located on Lake Shafer in Monticello, Indiana, this resort and amusement park draws visitors seeking the family-oriented classics of a bygone era. Rides such as the Tilt-A-Whirl and Carousel will let your children experience a simpler time in the annals of America's Amusement park rides while also enjoying some of the more modern thrills such as the Skycoaster.
With over 12 rides specifically for your younger children, the entire family will enjoy their stay! 17 dining options and 7 different shops will ensure that you don't have to leave the fun for the whole day. For lodging, bring your tent or RV and stay at the campgrounds, or live in style and stay in one of the waterfront chalet. Hotels, cabins, cottages, and condos are also available to meet the desire of any family size and type.
Disneyland Park: Anaheim, California
No tour of America's best amusement parks would be complete without a stop by Disneyland, located in Anaheim California. Whether you want to sail with pirates, dine with princesses, explore the ocean, or trek through mighty jungles, this park is sure to have something for everyone in your family.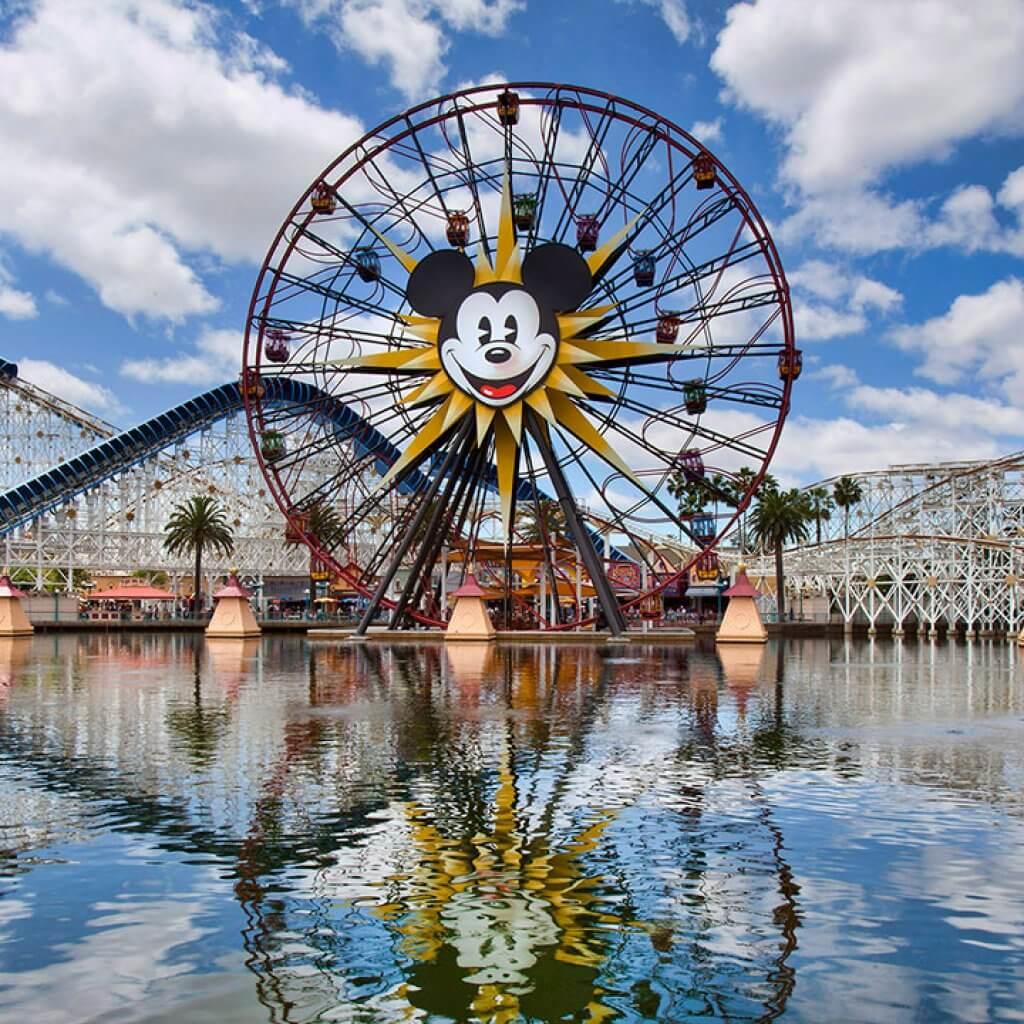 Be sure to allow time to see each of the 8 individually themed areas: Fantasyland, Mickey's Toontown, Adventureland, New Orleans Square, Tomorrowland, Mainstreet, U.S.A, Frontierland, and Critter Country. First opening in 1955, this ultimate vacation destination boasts many rides, shows, restaurants, attractions, and shops. Your children will love meeting and dinning with their favorite Disney characters and riding on the many kid-approved rides that Disneyland has to offer.
Diggerland USA: West Berlin, New Jersey
Taking the sandbox to a new level, Diggerland is a construction themed park located in West Berlin, New Jersey. This one-of-a-kind hands-on destination allows your kids to try their hand at riding, driving, and operating various real-life heavy construction pieces. Modifications to the vehicles allow children of 36" height to safely drive, dig holes, and operate the assortment of pieces.
When they're done with that, be sure to climb one of the world's tallest rope courses, drive off road in one of the military trucks, or scale the rock wall. Take a break and catch one of the heavy machinery stunt shows and have some family fun in the arcade!
Cedar Point: Sandusky, Ohio
America's second oldest amusement park is located in Sandusky, Ohio on Lake Erie. Known as the roller coaster capital of the world, Cedar Point has wall to wall excitement. While there's no shortage of thrilling rides for the older children, younger patrons are far from left out. When they're done driving the Motorcycles, Dune Buggies, or Mustangs, they can fly (but not too high!) on the Sky Fighters and Snoopy's Space Race attractions.
A number of other kid-friendly rides will make sure that your little ones enjoy the day every bit as much as their older siblings and you! When it's time to make some memories together, the whole family will enjoy rides such as the scenic mile-long trip around the Lake Erie peninsula on the coal powered Cedar Point & Lake Erie Railroad and the classic Cadillac Cars where you can take a backseat and let your children drive.
Seaworld: Orlando, Florida
When the lure of the vast mysteries of the ocean call to your family there's only one place to go, and that's Seaworld. Located in Orlando, Florida, this family-friendly amusement park offers something for people of all ages and sizes. Known for its spectacular marine biology attractions and shows, this park allows your children to get up close to some of the most famous animals of the seas.
Catch one of the dolphin or whale shows, meet the penguins, or take a ride on one of the many kid-oriented rides such as Flamingo Paddle Boats or the Shamu's Happy Harbor roller coaster.
Busch Gardens: Williamsburg, Virginia
Why leave the United States when you can explore Europe right in your own backyard? Located in historic Virginia, Busch Gardens continues to win "World's Most Beautiful Theme Park" year after year, starting in 1990. With a classic Europe theme, Busch Gardens is packed with 9 different villages inspired by 6 European countries.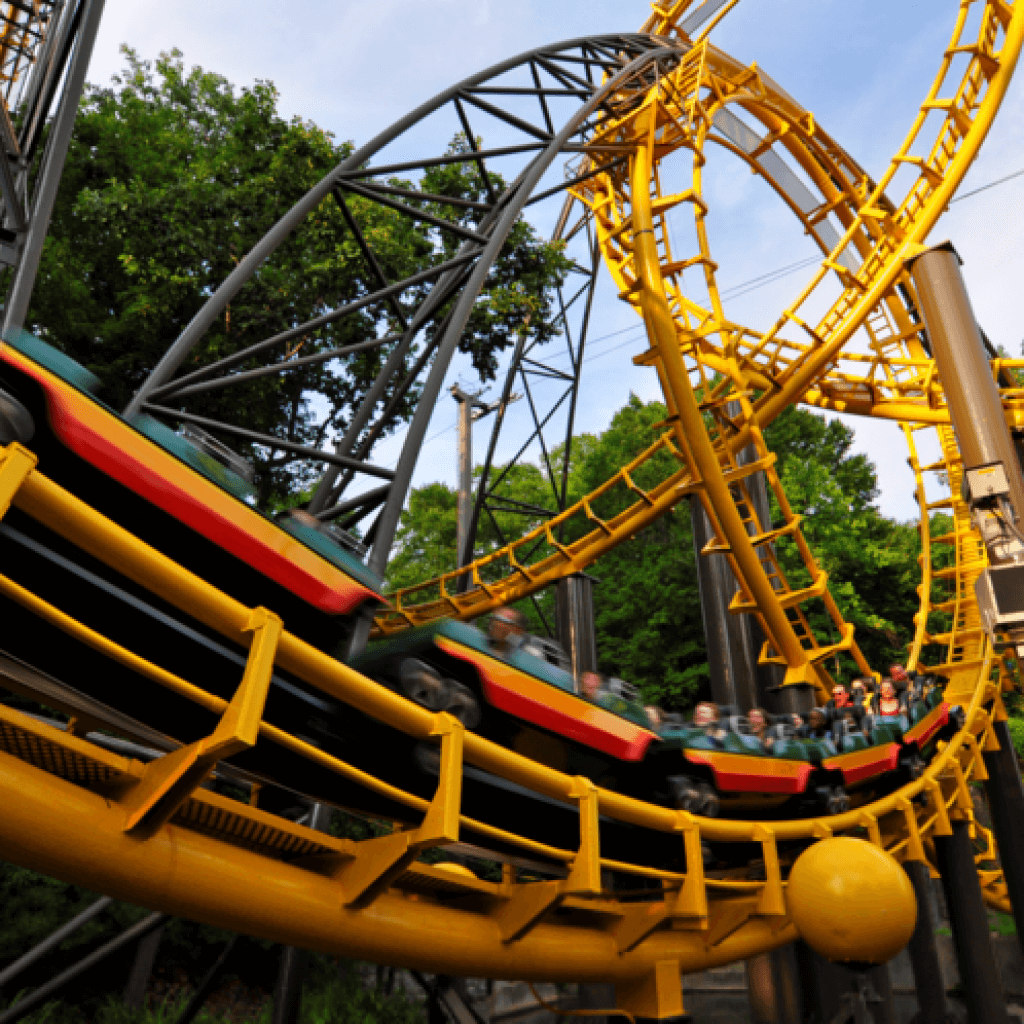 Over 40 "Kidsiderate" rides abound along with educational experiences and thrilling rides for the entire family. A robust conservation education program ensures that guests get to experience wildlife such as bald eagles and gray wolves. Each year Busch Gardens offers their guest's new attractions and experiences along with seasonal events. Be sure to look at their calendar when you're planning your trip to get the most out of this park!
Universal's Island of Adventure: Orlando, Florida
If your children love adventure, magic, and excitement, be sure to check out Universal's Island of Adventure in Orlando, Florida this year. Whether they are Harry Potter fans or Doctor Seuss lovers, there's something for children of all ages at this park. Explore Harry Potter's Hogsmeade, dodge dinosaurs on the Jurassic Park River Adventure, swing with Spiderman, and much, much more.
The entire family will get caught up in the adventures here at one of Florida's most popular parks. Plan for a full day visit, as the park's many attractions will draw in the whole family!
Santa's Village Azoosment Park: East Dundee, Illinois
Travel to East Dundee, Illinois and you'll find a park where it's always Christmas and children get to experience a large variety of animals and rides. With toddler-friendly rides such as the Alaskan Railway, Kringle's Convoy and others, there are no height restrictions.
That doesn't mean however that only your youngest children will enjoy this animal heavy park. New in 2017, the Super Cyclone will get even your own heart rate up as you zip around the park. Plenty of food options, shows, shops, and games will keep the whole family enjoying the day together.
Victorian Gardens: Central Park, New York City
You may not picture the heart of New York City when you picture big amusement park fun, but that's exactly what you'll find tucked into NYC's Central Park. The Victorian Gardens draws visitors from around the world when they visit the city to enjoy the rides, games, and entertainment Classic amusement park rides catering to children ages 2-12, this park will take you back in time while introducing your young ones to a simpler time in American entertainment.
With rides such as the Bigfoot monster truck course and the Happy Swing, your kids will forget that they're inside one of America's largest and busiest cities! Games like the ubiquitous Whack-A-Mole or family-oriented magic shows promise to help you make memories that will last a lifetime.
Storyland: New Hampshire
What began as a small, family-owned business created around the famous dolls of far and away fairytales, Storyland continues to be a family owned magic land. Take your little adventurers through the Storybook Animals, Dr. Geyser's "Mini-Geysers", the Loopy Lab, and others.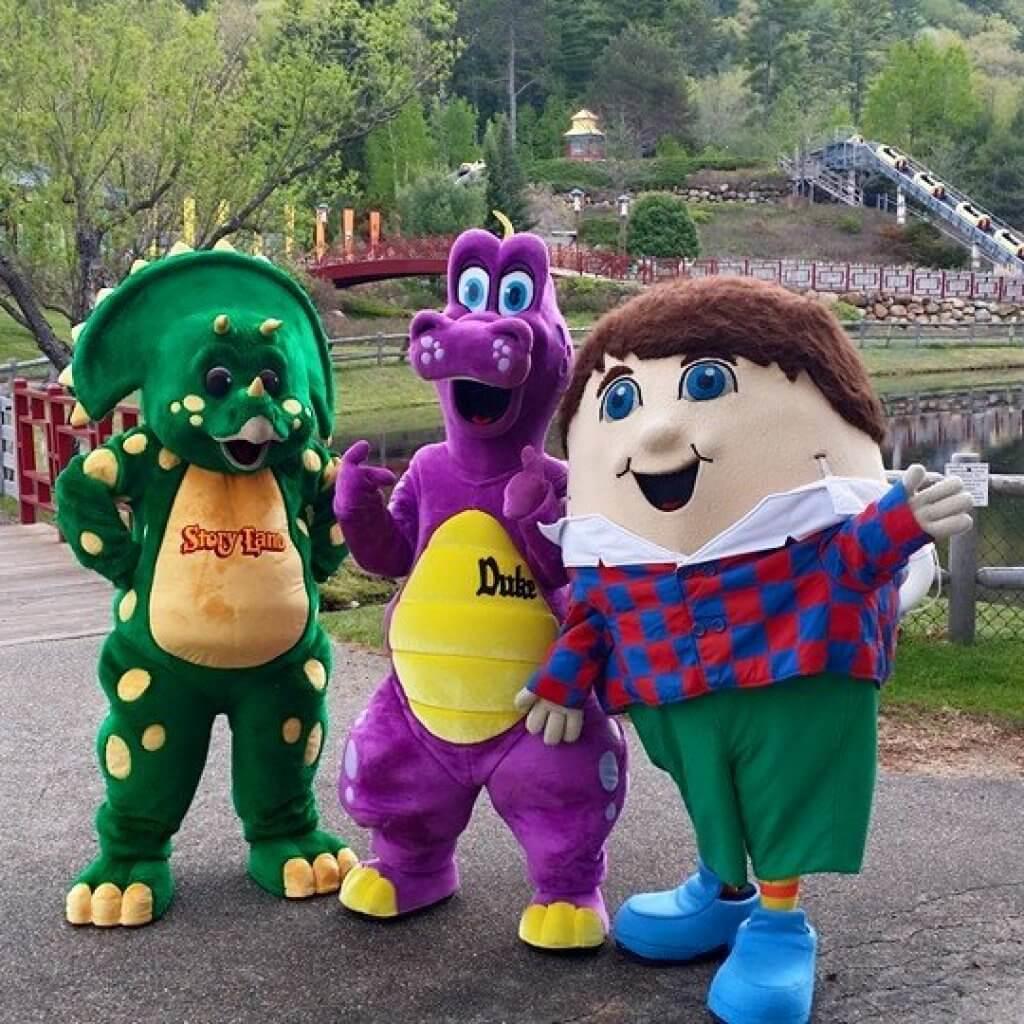 For those kids that meet the height requirements, (48" in most cases, with a few at 32" and 38" as well), travel back in story-book time with a ride in Cinderella's Pumpkin Coach, or experience playtime in Germany on the Antique German Carousel. Want to see and ride a barn that lifts itself up and spins? Only at Storyland! Shows, games, and a host of other attractions await you and your family!
Kings Island: Mason, Ohio
Located in Mason, Ohio, Kings Island is a must-see destination for the whole family. From thrilling rides to a splash park, everyone will find something to love. For your younger kids or even if you're just a young at heart adult, stop by Planet Snoopy.
Voted "Best Kids Area in the World" for 17 years in a row, you and your little ones will create forever-memories on the Woodstock Express, The Great Pumpkin Coaster, the Flying Ace Aerial Chase, and many more! A petting farm with over 50 animals means that your kids will have a chance to see and pet their favorite barnyard friends! Not just for toddlers, the park also houses a wide variety of roller coasters, shows, and entertainment that the entire family will love.
Silver Dollar City: Branson, Missouri
Saddle up! If you ever wanted to experience life in the 1880's out west, then trot on over to Silver Dollar City located in Branson, Missouri. This period-themed amusement park is sure to have something for everyone in the family. More than 40 thrill-seeking rides and attractions, 60 shops, and over 100 period craftsmen to demonstrate how the rough and tumble life of the late 19th century shaped our modern times.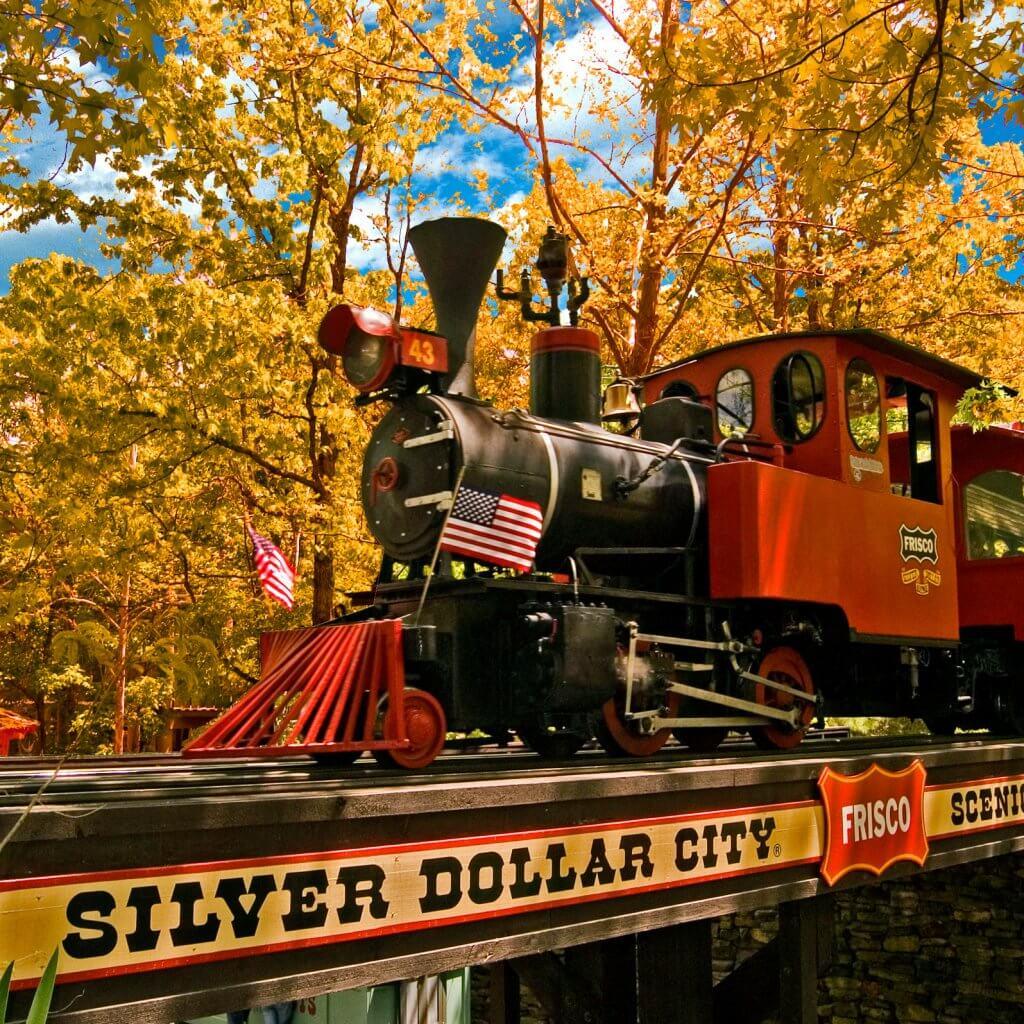 If you book your trip from spring to Christmas, you can enjoy 6.5 million lights in their breathtaking light display. There's no reason to go for just the day however, take a 2 hour dinner cruise on the Showboat Branson Belle, America's Most Entertaining Dinner Cruise which serves a 3 course meal on Table Rock Lake. After a long day of rides and shows, kick back and relax for the night in the Wilderness Campground which features campsites, RV sites, trailer rentals, and hand-crafted log cabins. One thing is for certain; your whole family is going to love their time at Silver Dollar City.
Most Read