10 Best Baby & Toddler Books in 2019
last updated
Apr 07, 2019
It's story time! One of your children's favorite memories will be reading together before bed. It's such an intimate time between you and your children where you both can get lost in whatever world you're reading about. Parents are able to start this wonderful tradition as soon as their bundle of joy arrives, and we have the perfect books for you to choose from.Reading to your child every night is so important because not only will it instill a love of books for your children, but it can also promote family bonding, help stimulate their senses, can even stimulate their imagination, and helps with early listening skills
In a Hurry? The test winner after 28 hrs of research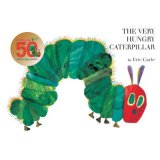 The Very Hungry Caterpillar
Why is it better?
Helps with basic counting
Cycles through a full week
Vibrant, colorful artwork
Recognizable food groups
Explains metamorphosis simply and beautifully
In a
Hurry? Editors choice: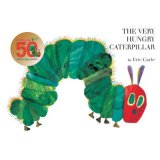 Test Winner: The Very Hungry Caterpillar
31
Researched Sources
28
Hours Researching
19
Products Evaluated
Sensory Stimulation
Social Development
Entertainment Value
By Default
In depth review top 10
The Very Hungry Caterpillar
Welcome Little One
Goodnight Moon
First 100 Words
Disney® Mickey Mouse
First 100 Animals
Numbers Colors Shapes
Sassy First Sounds Book Set
The Pout-Pout Fish
Little Green Frog: Lift-a-Flap Board Book
Table of contents
Criteria Used for Evaluation
Other Factors to Consider
Frequently Asked Questions
Sources
10 Best Baby & Toddler Books Reviewed
1

. The Very Hungry Caterpillar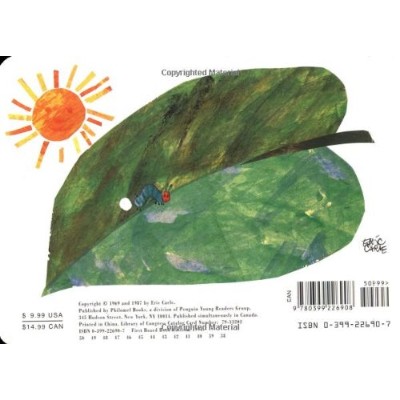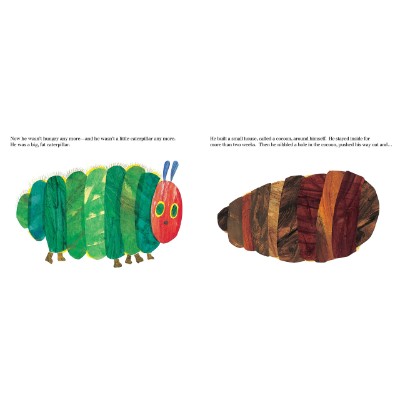 Helps with basic counting
Cycles through a full week
Vibrant, colorful artwork
Recognizable food groups
Explains metamorphosis simply and beautifully
This version is a mini book, so good for small hands but not handy if you're trying to read aloud to multiple kids
The Hungry Caterpillar is eating through apples, strawberries, cake, cheese, and salami with a voracious appetite matched only by...well, children. Join the star of Eric Carle's beautifully illustrated book, as he hatches from his egg and tries to figure out what will sate his appetite.
Read more
Sensory Development
The story tells the basic process of metamorphosis with a simple vocabulary, easy to understand numerical patterns, and lovely artwork. This classic has remained a staple in most family households since its publishing date back in 1969. Kids love the vibrant colors, cute caterpillar, all of the yummy food, and the eventual transformation into a stunning butterfly.
Social Development
This book is great for all ages, and it gives you a chance to snuggle with your little one. The book explores basic counting, days of the week, different types of food, and the natural process of transformation and metamorphosis. Help emphasize all of these important lessons while enjoying the silly adventures of the Hungry Caterpillar together.
Entertainment Value
It's a classic ABC style book. Carle's illustrative style is unique, and the Caterpillar is a cute, quirky protagonist that kids will identify with and love to learn alongside.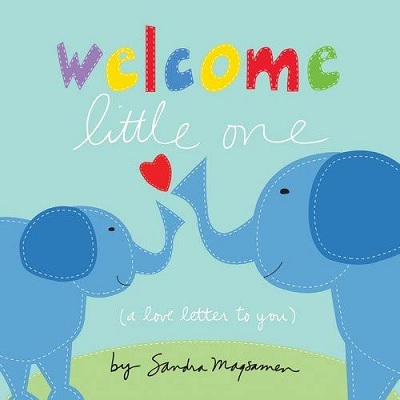 Shows bond between new parents & babies
Stimulates imagination
Enhances fine motor skills
Easy to read
Comes with keepsake of milestones for new baby
This book made some parents cry from it being so sweet
Some parents had trouble with packaging
This book is great for parents wanting to connect.
Read more
Sensory Stimulation
We love this simple sweet story because it is about the promises that a parent makes when welcoming a new child.There is no greater love or blessing then becoming a parent. This keepsake even comes with a little section for the new parent to be where they can write all the milestones down of their baby. It's the perfect gift for a baby shower.
Social Development
This sweet little book is perfect for new parents. Especially ones who want to help enhance that parent-baby bond. This book tells the arrival of a new bundle of joy and talks about a love that is like no other. Parents will want to re-read this novel every night to their little sweet ray of sunshine.
Entertainment Value
While this story is so sweet that it might make a new parent shed some tears, this little novel is about the promises a parent makes to their new baby. There is no greater bond then the one of a parent and their child and this story shows that.
Cute illustrations
Repetitive phrases soothe children
Easy-to-follow rhyme scheme
Board book edition is great for little hands
Pictures get darker as the baby bunny gets sleepier to help encourage children to sleep
Some customers complained about the cover not being as sturdy as they'd like
Is bedtime something of a warzone in your house? Are children antsy and ready to play even once you've wrestled them into their jammies and tucked them under the covers? Margaret Wise Brown and Clement Hurd have teamed up to bring your family the perfect bedtime ritual.
Read more
Sensory Stimulation
Reading to your child is a great way to bond and to get them interested in books and stories. This book uses simple words that kids can eventually sound out for themselves, and all of the ending phrases rhyme, which will help children to establish and recognize recurring patterns in letters and sounds.
Social Development
The repetitive nature of the story-telling will help lull your children to sleep and get them comfortable with a bedtime ritual to wind them down. If they know the story by heart, you can work on your own customized "goodnights" with rhyming objects in the room around you.
Entertainment Value
This story has a sweet little rhyme scheme and a cute illustrated narrative about a baby bunny getting ready to sleep. The book bids goodnight to the various objects in the room and just outside the window as the rabbit tucks in and begins to drift off. Classic fairy tale and fable characters sprinkle the pages of this classic, from kittens with their mittens to the cow jumping over the moon.
This book provides your baby with exposure to common words
Meant for ages one to three
There are twenty six pages to be explored
Features a softly padded cover
Pages are made of durable cardboard
There is no introduction to body parts
The Emotions page has very similar face expressions that may be hard for little children to decipher.
If you love the First 100 Words Lift the Flaps of Roger Priddy but would like to do away with the flaps, then the original First 100 Words is the one to get. It's largely considered as a bestseller in fundamental concepts among young children. It features the same first 100 words of objects or things that infants are exposed to every minute or hour of their young lives.
Read more
Sensory Stimulation
With bold printed labels under each of these highly captivating and colorful photographs of everyday items or objects, any infant will be able to master sight words in no time at all, paving the way for the more successful development of language and communication.
Social Development
Reading helps build bonds, so does working on vocabulary. Of course, we do expect you to provide the correct pronunciation for these picture words as their vocabulary and speech will be quite dependent on what they hear.
Entertainment Value
This book is full of exposure to everyday words and sounds. This book provides your baby with fundamental blocks ideal for building a foundation for understanding language. There are twenty six pages to provide your baby with an excellent exposure to vocabulary. The softly padded cover makes it ideal for little hands to hold. In addition, the thick pages make it easy for their little hands to turn the pages.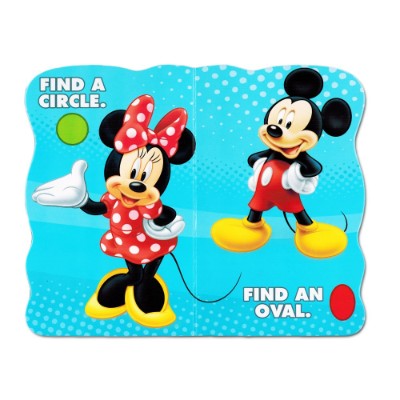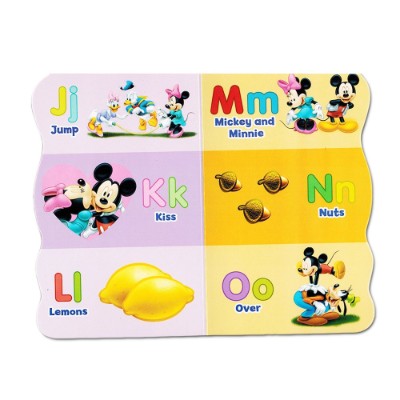 Easily introduces a number of skills
Comes with a storage case
Made by Disney!!!
Great for travel
Compact book size
These books may not be stimulating enough for more advanced babies.
Over the years, Mickey Mouse and his friends has remained highly relevant in the early learning years of very young infants. From child clothing to sleep aids to writing and reading materials, Mickey Mouse is pretty much a part of growing up. If you're looking for books for boys and girls that are designed in the classic fun and educational manner that Disney is known for, then the Disney Mickey Mouse My First Books is the one to give to your kid.
Read more
Sensory Stimulation
The Disney Mickey Mouse is a collection of 4 different reading materials for young tots to learn about the alphabet, simple numbers, basic colors, and fundamental shapes. Mickey teaches kids about the ABCs in full color while it's Donald Duck's task to introduce the concepts of numbers to your child. Minnie Mouse helps young children understand the different colors that we see in our world while Goofy handles the shapes that make up the form of all the objects that our young babies see. Together, these four books provide an interesting way for young children to learn about the fundamentals of language development.
Social Development
By reading with your little one, you will be able to connect with them on a different level than before. Plus, these books can help grow a love for Disney.
Entertainment Value
These books in this set come featuring Disney images often associated with Mickey Mouse and his friends. There is a storage case making these books easy to store. There Is also a handle one the case making them easy to transport. The book dimension are eight by five by seven. They are lightweight and compact. These books are great for introducing a number of things such as shapes and numbers. These books promote color recognition. They provide bold and aesthetically pleasing images that make for great beginner books.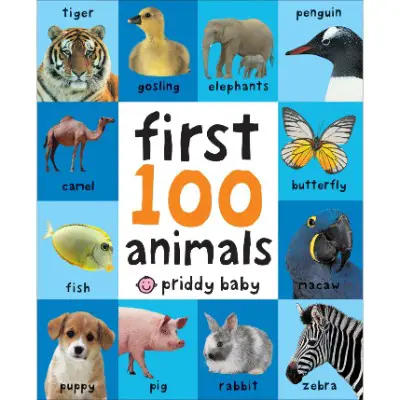 This book is meant for ages one to three
There are twenty six pages to explore
The book features soft binding
Designed with easy to turn pages.
Separates animals into categories
Many pictures are repeated
The book may be smaller than expected
While you may already have brought your infant to the city zoo, chances are he or she has already forgotten what a tiger or even a zebra looks like. You don't have to go to the zoo again just so he or she will get reacquainted with these creatures. You will only need Roger Priddy's First 100 Animals to get your little one fascinated with the 100 most common, well-loved animals in the world.
Read more
Sensory Stimulation
Like all Priddy publications, the First 100 Animals features highly colorful animal pictures complete with simplified yet bold label prints. You can read these to them or perhaps make the animal's signature sounds like the growl of a tiger, the chirp of a bird, or even the bark of a dog. This should make reading time more interactive and truly interesting for your little one.
Social Development
The pages are designed to be easy for little fingers to grip and turn to the next page. The books separates the animals into categories. This not only exposes your small kids to a number of images that depict animals but also improves association skills.
Entertainment Value
This book introduces a world full of animals. There are so many things about our world available to be discovered. The animal kingdom is a favourite amongst children. The soft binding makes this book easy for little hands to hold.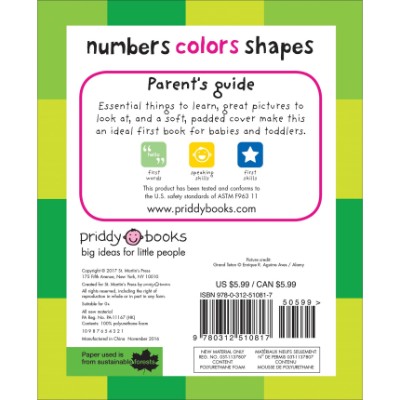 This book is meant for children ages one to three
It features bright colors and patterns
There are twenty six pages
It is designed to be unisex
Lightweight
The spins of the book can be chewed very easily
Not ideal for children still teething on everything
One way to develop the language skills of young children is to build their vocabulary, first with the basics before moving on to more advanced words. These provide them with enough tools to construct simple sentences by the time they reach toddlerhood and preschool.
Read more
Sensory Stimulation
Roger Priddy returns with his take on the three fundamental concepts that all children must learn at a young age other than the alphabet. Numbers Colors Shapes provides such beginning vocabulary making it a great first book. Following the success of his First 100 series, Priddy develops the Numbers Colors Shapes in the same styling as the other titles in the First 100 series.
Social Development
You can then reinforce their mastery of these basic words by pointing out items or objects in real life that are represented in the Priddy book. With very colorful realistic photographs and easy to read labels, this Priddy creation is a wonderful tool for building your infant's vocabulary.
Entertainment Value
The lightweight book weighs only around eight ounces. There are twenty six pages to provide your baby with a number of stimulating images. This book improves color recognition. It is also a great book for introducing your baby to simple counting. Which has been known to help prepare them for much more complicated mathematical concepts. It's style is unisex so it can be great for any child between the ages of one to three.
8

. Sassy First Sounds Book Set
This book is made of machine washable materials
Designed for ages six months and up
Made of safe materials
Comes with a block
Soft and durable
May not be stimulating for smaller children
Designed to be a first book, the First Sounds Book Set and Cube is a uniquely conceptualized kiddie literature that is based loosely on the very first words that babies all over the world learn: ma-ma, da-da, and ba-ba. You can then expect that all of the animals, relationships, and concepts contained in this 3-book set start with these particular sounds making it super easy for baby to learn, understand, and master these words.
Read more
Sensory Stimulation
The illustrations are finished in vibrant colors to help stimulate the visual sensory integration of your infant. Now, here's the thing. Despite its title First Sounds, none of the 3 books makes sounds. The colorful foam block that's covered in safe fabric has a jingle bell embedded in the foam to create a jingling sound. Aside from this, there are no other sounds that will be elicited by the First Sounds. It should be noted that the "first sounds" being referred to in the title of the book are those created by babies the world over – the ma-ma, da-da, and ba-ba.
Social Development
This book set is made of soft and durable materials that are safe and BPA free. The block that comes included in this set provide your child with image reinforcement. The same images one the cube are the same images portrayed in the book. This set is designed for ages six months and up.
Entertainment Value
With bright colors and fun sounds, this book is sure to entertain your little one for hours. The materials that comprise this book are not only made of safe materials but are also machine washable to provide you with a peace of mind knowing your little one is being exposed to a book that can be cleaned over and over.
Promotes kindness
Rhymes
Easy to read
Easy for babies to turn pages
Enhances fine motor skills
Some parents were not okay with the one fish non-consensual kissing the grumpy fish scene.
This short sweet book delivers a message that says to young children: not everyone needs to smile. While this little rhyming book will make your little one hysterically laugh with it's cute little antics it does have a nice overall hidden meaning on how people should feel or should act. You're introduced to several colorful characters who are all trying to help their friend smile.
Read more
Sensory Stimulation
Parents love books that not only are child-friendly enough that your baby will be able to turn along the pages with you, but ones that have hidden meanings. While of course your 6-month-old baby won't understand exactly that meaning this is also a perfect book to read to your semi older children as well around the ages of three or four.
Social Development
This book teaches your little one how to treat others and act. It is the perfect way to build a bond with you, but also others.
Entertainment Value
We love this perfect because your little one will hysterically laugh along with all of these colorful characters. Not only is this book easy to read but it's full of little antics and your child will love the bright, vibrant colors throughout the story.
10

. Little Green Frog: Lift-a-Flap Board Book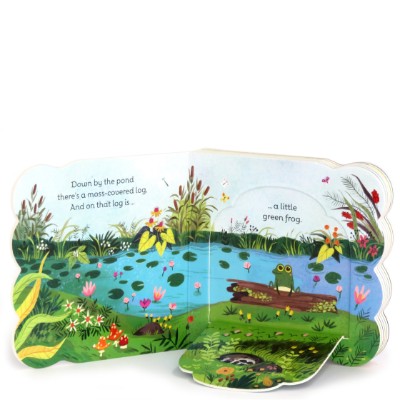 Sturdy
Teaches animals
Promotes listening skills
Enhances fine motor skills
Perfect size for infants to grab
Some customers wished that it was a bit longer, but, it is a quick and easy read.
This cute little frog book will help introduce your baby to animals that live around the water. Your child will be able to flip open each section and see what kind of friend that they could meet is hidden underneath.
Read more
Sensory Stimulation
This sweet board book will help enhance your baby's vocabulary and fine motor skills. Not only does it rhyme but it will also teach your baby animals that live near a pond.
Social Development
Cuddle up with your little one and have them entranced with this sweet tale of a frog. Kids will love the different textures, and you will love spending time with your child.
Entertainment Value
We love this little frog book because not only are the rhymes cute, but it will help enhance all of your babies' developmental skills such as imagination, fine motor, and listening skills. It's also the perfect size for your baby to hold and practice flipping through the pages.
Criteria Used for Evaluation
Sensory Stimulation
Different textures, colors, shapes, and sounds provide the necessary sensory stimulation that infants need to ensure optimum brain development. By employing as many of their senses, infants are able to integrate all of these pieces of information into one fantastic experience.

Social Development
Reading to babies is a lot different than reading to an older child. We carry our babies and have them on our laps. This promotes parent-child bonding which can become the foundation for a healthier relationship between us and our kids. More importantly, this helps establish a more stable emotional and social development among our children.
Entertainment Value
Books can give your child several worlds to explore, and help foster imagination. There are countless books that have been written. Reading to your children on a regular basis can instill a love of books that they will always be able to turn to. Books give us the ability to pull ourselves away from the stress life throws at us. Reading can take us to other worlds or places around the world we live in. Early exposure to books can set up blocks for building a love for reading.
Most Important Criteria
(According to our experts opinion)
Experts Opinion
Editors Opinion
Users Opinion
By Default

Parents, did you know?
Books...
Stimulates imagination – While it is true that infants cannot talk yet, it doesn't mean their brains are not yet working. We are laying the foundation for their imaginative abilities whenever we read to them. This is crucial for creativity and problem-solving capabilities in later childhood.
Promotes listening – Part of communication is listening. When we read to our infants, we are inherently teaching them how to listen to every word that comes from our mouth. They listen to how we produce sounds.
Builds vocabulary – It would be quite difficult to communicate with others if we know only a few words. A good stepping stone to effective communication is a wide vocabulary. Reading to our kids can help them expand this.
Parents, did you know?
It's quite tricky picking out the baby book that will have to be included in this particular list. We already had an idea of how to approach the particular subject but we wanted to make sure. As such, we sought the advice of our resident child psychologist to get a firmer understanding of how the task can be completed. We knew that children below 18 months of age don't have the necessary pre-reading skills yet so we had to always keep this in mind. However, we also knew that infants are rapidly developing their senses so the more senses they use in storytelling sessions can definitely help them. This became the focus of our search. The greater sensory stimulation the baby book is able to provide, the greater is the likelihood that it will land a place in our final list. In line with their sensory development needs, the book must also be able to help them build their vocabulary as a stepping stone to effective language development.
Parents, did you know?
Books that are designed for babies, infants, and toddlers often have bright bold images. These are ideal in helping your little one learn color, shape and animal recognition. The bright and engaging colors work hard to keep your baby's attention. The patterns featured in these books are designed to help your infant become familiar with the world around them.
Other Factors to Consider

Educational Value
The books on this list are meant to be fun and silly. The goal is to provide educational development while creating a fun and memorable atmosphere. These books have been selected to provide you with a number of books that can help you create a positive reading experience for your child. They are aesthetically pleasing and educational. There are some that are compact and cost less than ten dollars, they make great stocking stuffers. There are other than a bit more expensive but totally worth it. They adorable and fairly involved stories that will more thoroughly enhance your child's imagination and learning.
Frequently Asked Questions
q:

What are the age recommendations?

a:

This list has books for a range of ages suited for babies and toddlers, aged between six months to around three years old. There are some books on here gentle enough for smaller babies. While others on this list provide ample stimulation for children who may even be bit older than a toddler.
q:

What is the importance of reading to my baby/toddler?

a:

Reading to your baby provides a number of developmental benefits. They can be introduced to shape and color recognition. Their vocabulary will be expanded and they learn to compose their own thoughts and sentences. Additionally, you provide them with lifelong memories.
q:

How many pages are there?

a:

There are books listed with four pages and books up to around thirty pages. There is a book ideal for providing mild stimulation for babies and a fun and engaging storybook for toddlers.
q:

Are they ok to be used by teething babies?

a:

Although there is a couple options that actually have a teething toy attached most of these are not meant to be used as a teething toy. On the other hand, they are made of safe and durable materials as the makers do realize small children often put everything into their mouths.
q:

Do these books pose as a choking hazard?

a:

While most of these books constructed to be one piece. There is little concern for choking. There are however a few made of cardboard that may eventually break down over time.
q:

Are the materials washable?

a:

The materials used to comprise these books range in composition. Most of these can easily be wiped down. There are a couple suited specifically for babies that can are soft and plush, these are machine washable.