As you venture into the journey of parenthood you'll experience the good, the bad, and definitely the messy. Forget about the diaper changes, and the toys left around the house because we're talking about a different level of messy. We're talking messy meal times. Breakfast, lunch, and dinner with your child will have you wondering how your adorable little angel could create such a disaster at the table. Your child has to eat, so, unfortunately, there isn't a way to completely avoid the mess. Don't lose all hope just yet, we found a way to help you control and contain it. Say hello to our friend, Bibs! That's right, your saving grace is going to come in the form of a small garment worn around your child's neck. You know how you love to dress your child in adorable outfits? Bibs are going to protect those outfits, not only from food but also from drool. There are two main types of bibs you should buy. Feeding bibs should be used during mealtime to keep your child and eating area clean.
Drool bibs can be worn throughout the day to keep your child's shirt dry. Both of these will come in a variety of shapes, sizes, and colors. We're here to help you narrow down the search. In fact, we compiled a list of the thirteen best bibs for your child. Sit back, relax, and read on. You can thank us later.
Best Baby Bibs and Burp Cloths for Infants Reviewed in 2018
BABYBJORN Soft Bib/ Baby Burp Cloths
Waterproof Silicone Baby Bibs – Burp Cloths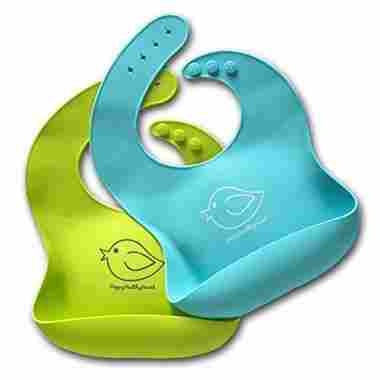 Bumkins Waterproof SuperBib 3 Pack
green sprouts Stay-dry Infant Burp Cloths and Baby Bibs
Parker Baby Bandana Drool Bibs
Neat Solutions 10 Pack Bib Set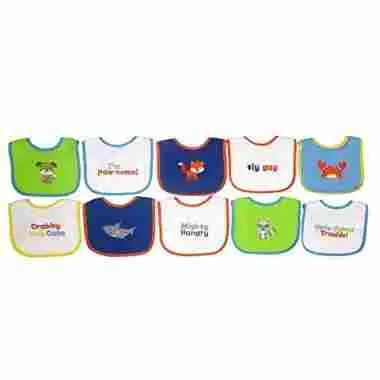 Matimati Baby Bandana Bib Set, 8-Pack
Bumkins Waterproof Sleeved Bib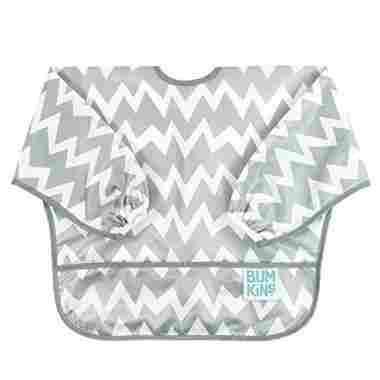 Skip Hop Zoo Infant and Toddler Tuck-Away Bib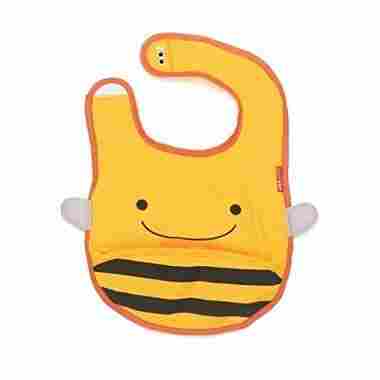 Cute Baby Toddler Bibs by KUDL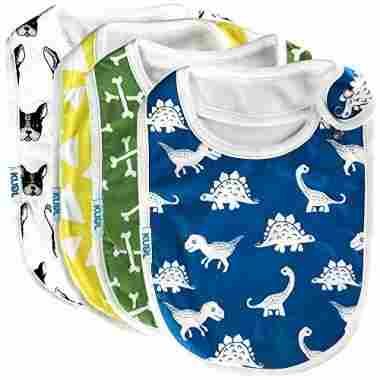 Leyaron 2 Pack Unisex Infant Sleeved Bib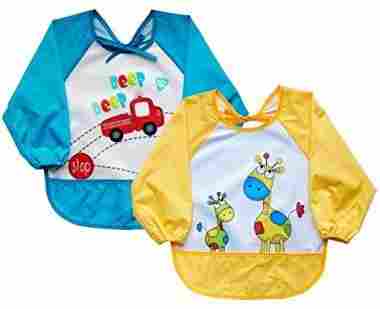 Tommee Tippee Closer To Nature Comfi Neck Bib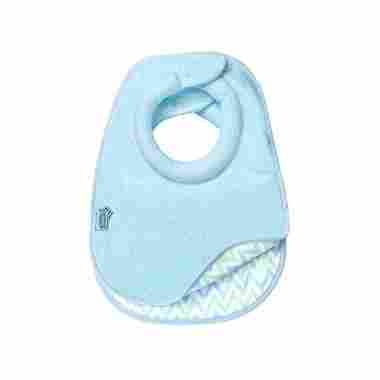 OXO TOT Waterproof 2 Pack
Burt's Bees Baby Set of 4
Comcl Waterproof 3 Colors
Criteria Used in Evaluation of the Best Baby Bibs and Burp Cloths for Infants
Our job is to make your parenting journey a little easier and we do not take it lightly. Especially, since your child will be using these products. While diligently researching we decided it would be important that the bibs on this list were easy to clean, fit great, and stylish.
Easy to Clean
The cleanliness factor of each bib was a no-brainer. We wanted you to be able to spend less time cleaning the bibs you purchased and more time bonding with your baby. Every bib on this list can easily be cleaned. The plastic and silicone ones are great for a quick wipe down or rinse in the sink. The fabric ones can easily be washed in your washer machine.
Not only are all of the bibs on this list easy to clean, but they are guaranteed to keep your child clean. Many of the feeding bibs include a catch-all pocket that will leave your child's pants and your floor spotless. No more worrying about bits of spaghetti staining your carpet. The drool bibs are highly absorbent and will soak up even the heaviest of amounts of drool and spit up.
Comfortable Fit
Seeing as how your child will be wearing these bibs a lot, we wanted to make sure they would provide a comfortable fit. The cotton muslin or polyester fleece bibs will be the softest against your babies sensitive skin. We paid close attention to the secure closures of each bib. The adjustable ties and snaps are the best options as they will not irritate your child's skin and will allow you to adjust the bib as your child grows.
They also make it harder for your baby to yank of the bib. Velcro is another good option as it can be adjusted but is often not as secure as ties or snap buttons. When purchasing a sleeved bib, make sure the cuffs are elastic so your child can easily roll their sleeves up. It is important that the bib is not loose because food or drool will fall underneath it and land on your child's clothes.
Style
At the end of the day your kid is simply a kid, thus we wanted each bib to let their playfulness shine. The feeding bibs with bright colors and designs will stimulate their sensory development while also making mealtime more fun. If at first, your child fusses about putting on a bib, try one with a fun animal face or character they like. Choose a design that will get them excited to wear it.
There are several feeding bibs on this list that your child might just be begging to wear all day. The bandana drool bibs are super adorable and trendy. The other moms on the playground will be itching to know where you got them. The best thing about the bandana bibs is that they are trendy and practical. They are a fun accessory for any outfit but will also soak up all of your child's drool.
FAQ
Frequently Asked Questions
Q: What is the difference between feeding and drool bibs?
A: Feeding bibs are designed to guard your child's clothes against food and liquids during meals. Generally, they are only worn during meal time. Many include a catch-all pocket to grab any food that is dropped. Drool bibs are designed to absorb moisture but are often trendy enough to be worn throughout the day. They are also much smaller than feeding bibs.
Q: How many bibs should I own?
A: This can be left up to personal preference. If you end up purchasing a silicone or plastic bib that can easily be wiped off with a cloth, you will not need as many because you won't have to wait on them to be washed and dried. Being prepared is always great, we recommend having several on hand. Purchasing a set is always a good idea!
Q: At what age will my child need a bib?
A: We recommend using bibs from the beginning. Many newborns spit up and a bib will make clean up easier as you will not have to constantly change their clothes.
Q: Do I need a bib in my diaper bag?
A: Yes! We know that you already have plenty of stuff loaded in your diaper bag. Purchase a bib that can easily be folded up and stored.
Q: Can I throw my bib in the dryer?
A: Depends on what type of bib you have. Always read the care instructions found on the tag or packaging as some bibs require that they are air dried.
Q: My child always gets fussy when I put his bib on. What should I do?
A: Your child is probably uncomfortable in it. Check to make sure that the bib is not too tight. You want it snug but your baby should still be able to move. Make sure that the closure on the neckline is not irritating them. For instance, the velcro could be scratching their skin. Furthermore. make sure the material of the bib is soft enough for your baby's sensitive skin.
Q: I don't want to throw a dirty bib in my diaper bag. Is there another option?
A: There are bibs that fold into themselves, which will contain the mess on the bib until you are able to clean it. There are also disposable bibs, and you can throw it away right after use. However, if you are on a tight budget using disposable bibs constantly can get expensive much like diapers.