One of the best gifts you can ever give to an expectant mom is a baby carrier, be it a sling, a wrap, or other types of carriers. These are some of the most commonly bought infant items today. Baby-wearing has been shown to promote healthier, more emotionally intelligent, and definitely happier babies. It helps promote maternal-infant bonding while also helping enhance baby's emotional, cognitive, and social skills. It's also beneficial in strengthening baby's psychomotor skills as well as encourage the development of his or her speech. So, if you're still thinking of what to give to a friend who has a child below 18 months of age, you might want to start looking for the best infant carrier now.
Or, you can simply look at the list of the top 10 baby carriers that we have prepared specially for you. At least you won't really have to fret about which of the multitude of infant slung transporters you will have to choose. We have narrowed the options down to ten. Amazing, right?
Our Top 3 Picks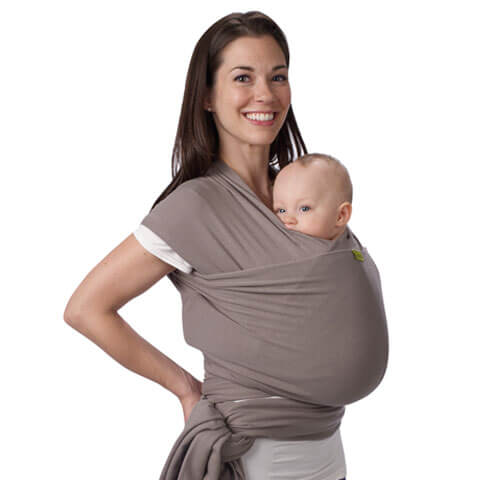 Boba Baby Wrap

Our rating
Enhances Bonding
Price:

See Here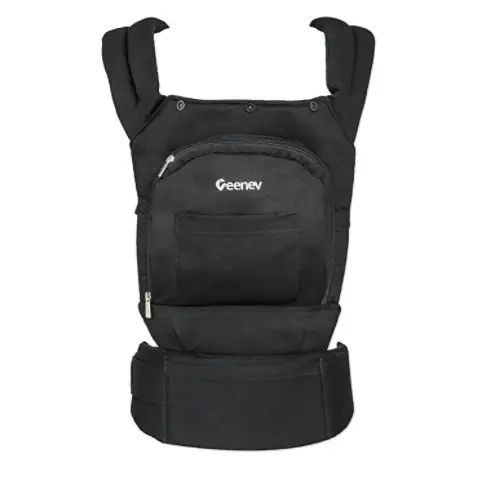 Veenev Ergonomic Carrier

Our rating
Ergonomic Design
Price:

See Here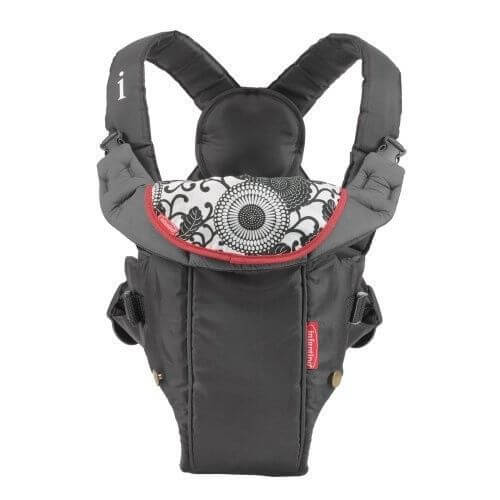 Infantino Swift Classic Carrier

Our rating
Padded Head Support
Price:

See Here
Our Picks For The Top Baby Carriers In 2018
Veenev Ergonomic Baby Carrier
Infantino Swift Classic Carrier
Infantino Flip Front 2 Back Carrier
Ergobaby 360 All Carry Positions Ergonomic Baby Carrier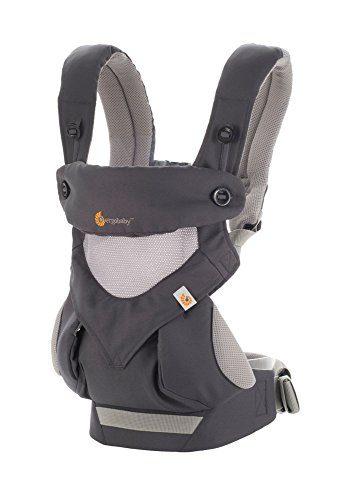 Mothers on the Move Ergonomic Baby Sling Carrier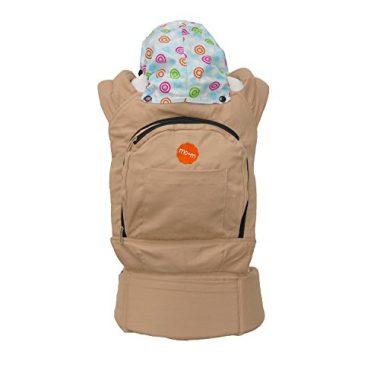 Infantino Cuddle Up Ergonomic Hoodie Carrier
Innoo Tech Baby Sling Carrier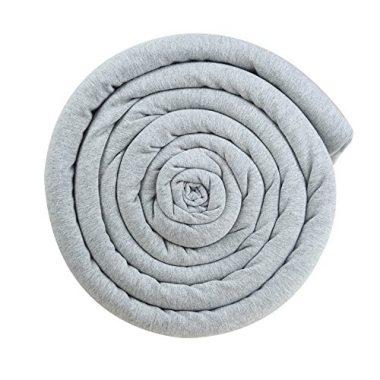 Moby Wrap Original 100% Cotton Baby Carrier
Criteria Used In Evaluation of The Top Infant Carriers on Our List
Ease to put on and take off
Whether a baby carrier is easy to use in terms of putting it on the body and taking it off is a major concern of parents shopping for a baby carrier, especially for single parents.  If two people are needed every time this has to occur, then a carrier such as a sling may not be the best purchase.  However, the wraps that we reviewed do come with great instructions and videos on how to use them, so with practice, even a wrap can be handled by one person holding a baby.
Position versatility and comfort for baby
(Number of positions, hot or breathable fabric)
The number of positions that the baby can be adjusted to provides for maximum comfort for the baby in that it does not have to be in the same position every time it is in the carrier. This is important for physical development and mental interest.  Whether the carrier provided for front or back carrying and away from or towards the parent's body is a major concern for the consumer. For hiking and shopping trips, the back carrying position would probably be most utilized. However, household chores and breastfeeding would require front wearing of the carrier.
Some of the carriers we evaluated specified that they would be hotter than others to wear for the parent and even the baby because of the fabrics.  The sling carriers tend to be warmer for the baby because of the extra closeness to the parent's body and the warmth of the fabric.  Those in colder climates would prefer these wraps because of this added feature.  Breathable fabrics or netting were used for some of the carriers to provide for added air circulation for the baby.
Comfort In Wearing
(Bulkiness, support in carrying, strap placement, hot to wear, usable for larger bodied parents)
The parent's comfort in wearing the carrier has to be one of the bigger criteria elements because if the parent is not comfortable wearing the carrier, then it will not be used very often.  Bulkiness of fabrics can create discomfort, especially for larger bodied parents. This would create limited mobility when wearing. Also if the carrier is hot to wear, the parent would not use it regularly. All except the wrap carriers used straps for the baby to be held to the parent's body, so these straps must be in the ideal place for parent comfort and support of baby's weight. Weight distribution plays a huge role in the back strain of the parent, so the straps must support the back and shoulders of the parent while in use.  Some of the carriers included a lumbar support for this purpose.
What Determined the Top Infant Carriers or Baby Transporters in Our List
Choosing a carrier that is safe and of the highest possible quality for your money can be tough. That's why we came up with our own list of the top 12 infant carriers. These have been thoroughly selected from a few hundreds of different brands and models using a systematic method of assessment. We checked the soundness and thoughtfulness of the design of each of these products. We had to make sure that babies will sit comfortably in these devices without necessarily negatively affecting their psychomotor development. We also had to seek assurance that the product is safe to use and that it can hold up to the even the heaviest of babies. Support for the straps and the transporter panels should be sufficient to provide optimum comfort for both Baby and Mom or Dad or anybody else who will be carrying the young child. What other Moms and Dads have to say about the baby carrier have also been duly noted. These were compared to the claims of the company to get a better idea of their reputation as well as overall trustworthiness.
Coming up with a shortlist of the top 12 baby carriers was never a walk in the park. Nevertheless, it has been our commitment to provide Moms and Dads and other consumers everywhere all the right information to help them make a better decision.
Understanding the Many Benefits of Baby-Wearing
Babies naturally want to be close to Mom. This provides them with a sense of security and trust. They can feel Mom's or Dad's love and care for them when they are carried close to their parents. That is why even ancient civilizations have devised a way in which to carry children close to Mom. This is called baby-wearing and is best described as the art of carrying a young child close to his or her caregiver's body using a sling, a wrap, or other forms of baby carriers. It has been shown that baby-wearing can help establish and strengthen the mother-baby bond, make babies a lot happier, and help infants grow to their optimum potential.
First thing's first, baby-wearing has been shown to lessen baby's cries. It is as if the prolonged close contact with Mom is giving him or her the sense of security he or she needs. The baby feels safe and secure. The warmth of Mom's body serves as a blanket of reassurance for baby. A 1986 study in Montreal conducted by pediatricians showed that parents who carried their babies all throughout the day, regardless of the baby's status, had babies who fussed and cried about 43 percent less than babies who were not carried. Anthropologists have also documented the child-rearing practices of different cultures all over the world and discovered that baby-wearing Moms had children who cried or fussed less often. And if babies don't fuss or cry very often, you know what this translates to in terms of Mom's emotional and psychological state. Moms will feel less stressed, too.
Baby-wearing has also been shown to promote babies' cognitive development. Young children below 18 months of age are best known for their sense of exploration. As soon as they start crawling, they can start moving from one area of their playroom to another always trying to reach for something that may have aroused their curiosity. Carrying them close to Mom or Dad's body help enhance their curiosity and their ability to learn about their world. Everywhere Mom or Dad goes, baby goes too. Baby's life is inherently tied to the activities that are performed by his or her parents. So if Mommy is going to the grocery, Baby will also be treated to a lot of interesting colors, textures, aromas or scents, and even shapes of the different grocery items. The sounds of the cash register or even the hum of freezers or refs at the frozen foods section can provide many interesting learning points for babies. If Daddy will be taking baby to the park, he or she will be treated to the greens of the trees and grass, the birds and other animals, the different bodies of water like ponds and lakes, and other people enjoying a great day in the park. All of these experiences help very young children explore their world and create a more meaningful understanding of how it operates. This helps with information processing. The more positive information is encoded into the baby's brain, the more efficient the brain becomes in the processing of such information. This serves as the foundation for cognitive development. And this is why both experts and ordinary folks alike say that baby-wearing can help make children smarter.
Babies' language development is also enhanced by baby-wearing. Studies show that because babies are carried at eye and voice level, they tend to be more attentive as Mommy or Daddy is talking. This helps young children develop their ability to listen which is a very important skill in language and communication. They can start learning about the different words just by listening to their parents talk.
Perhaps one commonly overlooked benefit of baby-wearing is its ability to provide a more successful transition for babies into extrauterine life. Babies have been living for 9 months in a very safe, secure, and warm place inside the mother's womb. He or she gets everything he or she needs from inside this womb. Then all of a sudden, the baby is born and he or she needs to adjust immediately to a very different environment. To ease the transition of babies into life outside the womb, many cultures recommend using the sling for another 9 months to help slowly wean the baby off the mother's body. For example, babies feel the way their Mommies walk even though they are still inside the womb. When they are born, slings and carriers help simulate this particular feeling until such time that the infant gets accustomed to being away from Mommy's body.
On the physical side of things, baby-wearing has been shown to help promote tummy-time. This is essential in helping babies develop their ability to control their head and neck muscles as well as the muscles of the torso especially the back. While not all children love tummy time, it is one of the most crucial baby exercises that they must master so their physical development proceeds at an optimum pace. This becomes the basis for the enhancement of their motor skills which will bring about improvements in their ability to balance themselves and coordinate their movements.
The Bottom Line
A baby carriage can be one of the most useful tools to help you ensure your baby's optimum growth and development. It helps facilitate the strengthening of the bond between baby and his or her caregivers. As such, with our list of the top 12 baby carriers, we are very positive your infant will grow up to be more emotionally stable, smarter, and more socially attuned to his or her environment.
FAQ
Frequently Asked Questions
Q: What is the useable baby weight limit on wraps?
A: 30 lbs is usually the heaviest baby that a stretchable wrap would accommodate.
Q: I have heard that baby carriers, especially the wrap kind are helpful in relieving gas in a baby.  Is this true?
A: Yes, the sling carriers can help reflux issues with babies because of the movement and close proximity of the parent's body that the baby experiences.
Q: Do baby carriers provide more flexibility to the parents that strollers?
A: Of course, not having to maneuver a bulky baby stroller is a huge plus of a baby carrier.  Anywhere you can walk, your baby can go to.  The limited access of strollers is a big reason for baby carriers' huge popularity, especially for hiking trips and shopping.
Q: Should the baby's legs be in or out of a wrap carrier?
A: The baby's legs can be positioned either way, in or out, in a sling carrier. The only concern is that the weight of the baby must be primarily on the baby's bottom and not on the legs. This will inhibit growth and circulation of the legs. For infants, it may be best to have the legs in the wrap, but as they get larger, having the legs out may be more comfortable for both baby and parent.
Q: Are baby carriers machine washable?
A: Yes, most of them are made of durable materials like cotton that can be machine washed.  Make sure to check manufacturers instructions on washability.
Q: Are the most expensive carriers the best ones to use?
A: This depends on the individual qualities one is looking for in a carrier.  This goes along with anything you purchase.  You must decide which features are most important to you as a parent and then decide which carrier is best.  Some prefer the wraps for the snugness they provide for baby, but others may not want to struggle with learning how to fix the wrap to the body properly.  The ready to wear carriers all have different features to suit every parenting style and need.
Q: Are there any special cautions for the wrap carriers concerning breathing for the baby?
A: Yes, make sure the baby's chin is not resting solely on its chest as this restricts the breathing as well as slumping in the sling.  Make sure the back of the baby is supported to avoid this problem.
Q: I have heard of a hip position for carrying a baby with a carrier.  Is this a recommended position for carrying a baby because it would be the natural way you would carry a baby without a carrier?
A: Yes, the hip position, rather than the back or front position is a possible position with any carrier, but because it requires one hand to hold and support the baby this way, it is not a widely-used position with a carrier.  The weight of the baby is primarily on the hip, but the extra support of one hand and arm is needed, which could cause the parent extra back strain.