The Baby Einstein series utilizes classical music and fun, colorful art to introduce basic developmental concepts to young ones. The videos always feature cute little animals named after famous societal contributors. You'll recognize most of the names, and the characters will help your child learn patterns, colors, words, shapes, numbers, and more! Start your little one on the path to curiosity and success early with Baby Einstein videos.
Our Top 3 Picks
Baby Einstein My First Signs

Our rating
Words & Sign Language
Price:

See Here
Baby Bach Musical Adventures

Our rating
Classical Hits by Bach
Price:

See Here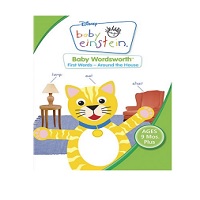 Baby Wordsworth

Our rating
Sign language segment
Price:

See Here
10 Best Baby Einstein Movies
Baby Bach Musical Adventure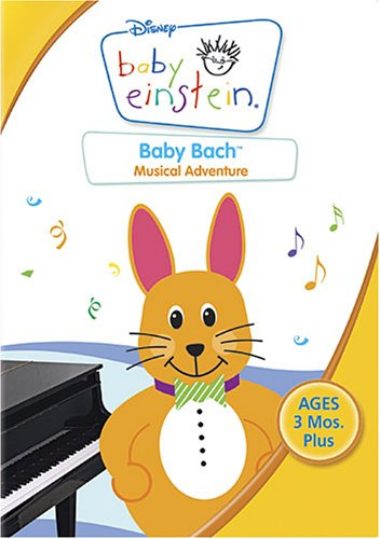 Baby Wordsworth First Words Around the House
Baby Noah Animal Expedition
On the Go Riding, Sailing and Soaring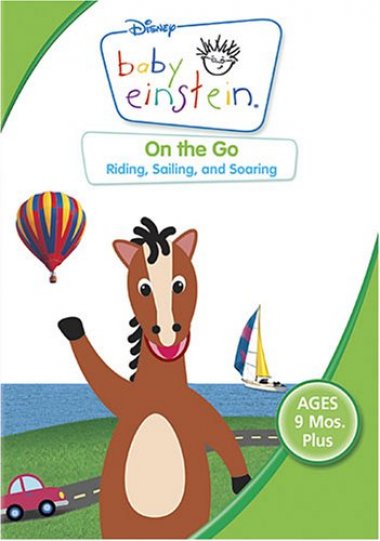 Baby Van Gogh World of Colors
Baby Galileo Discovering the Sky
Baby Beethoven Symphony of Fun
Baby Monet Discovering the Seasons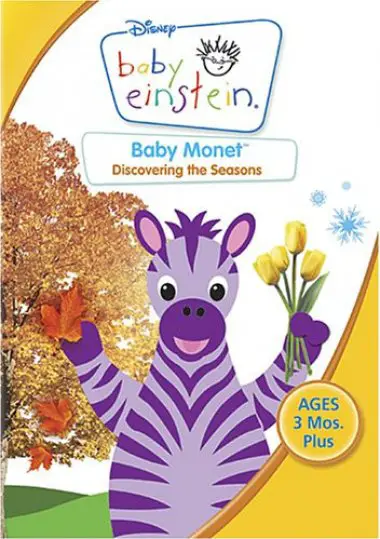 Baby Da Vinci From Head to Toe
Criteria Used in Evaluation of the Best Baby Einstein Movies & Videos for Kids
When choosing movies, we consider educational material, fun, and age-appropriateness. We understand that children grow, mature and learn at different levels and you know what is best for your child better than anyone. We consider the material produced in the Baby Einstein videos themselves as well as the strength and reputation of the company producing said videos.
The movie series has won multiple awards from various entities including the Film Advisory Board, Scholastic, Parent Magazine, Child and more, so their reputation precedes them. We did, however, still take a very close look at the material contained in each video and the recommended audience.
Developmental Growth
As babies grow and develop, they must learn about almost everything and they are full of energy they often don't know what to do with. It is important to take advantage of every opportunity to teach and influence our children. We feel that Baby Einstein does this from a very early age and knowing the content of each film still gives you the ability to guide these lessons.
As babies develop into toddlers, they are full of wonder and questions about the world around them. The videos open a fun dialogue with many of these items. From hard-to-explain concepts, like the four seasons, to exciting adventures with colors and animals, these videos stimulate the senses and encourage cognitive development in youngsters.
Many of the films are interactive, encouraging expending energy and vocal development and some are more soothing. Communication is a large part of a child's development, even before they can speak. Baby Einstein encourages communication through learning and fun without mindless hours of screen time.
Television
Television can often be the necessary break that parents need throughout the day to get things done, but it doesn't have to be empty viewing. Parents should regulate screen time and most do. When we do make that decision to put youngsters in front of the television, we want it to be fun and entertaining for them while incorporating education. We believe that children should be occupied, not pacified, so we took the opportunity to find videos that will occupy children with the ability to learn and empower them to communicate.
Young Minds
Young minds develop mentally and emotionally while their bodies develop along the way. Classical music has long been hailed as a wonderful instrument to stimulate learning and cognitive development in young minds. The use of music from classical composers in these videos helps stimulate the learning process and wonderful masterpieces from artists, such as Monet, have been incorporated into many of the films. The combination of still shots, real-world images, toys, art, nature and classical music helps children begin to make those critical connections in their minds that pave the way for a successful academic career.
In this list, we focused on many of the "firsts" that a baby or toddler might experience. From the first lullabies to colors, seasons and farm animals, even sign language for preverbal babies made the list. We think these are the best of Baby Einstein videos to get your little one off to the right start learning and communicating.
FAQ
Frequently Asked Questions
Q: English is not our first language. Do Baby Einstein movies come in different languages?
A: Yes, they do! The creators realize that our population is diverse, and English may not be the first language in every home. Most of the movies can be purchased in English, French, or Spanish but they do come in other languages as well. They make this an option so that all babies and toddlers can have access to the series.
Q: Will purchasing Baby Einstein in another language teach my child a second language?
A: Not on its own, it will not. Although it is a great compliment to any multi-language household. The movies on their own will not teach your child a second language, however, it will help if he or she is already learning another language. Learning a second language is difficult and a video alone will not do it. Your child needs one-on-one attention from someone who speaks the language and can take the time to teach this important skill.
Q: Will Baby Einstein really help my baby learn?
A: This video series is more of an introduction to many things that may be foreign to babies and toddlers than a traditional learning tool. Of course, each video may spark more questions and the learning experience must be reinforced to really be effective.
For example, a child who is familiar with rain through watching a film may not be as scared in a rainstorm. That being said, the creators have gone the extra mile to try and make mindless television time an educational and entertaining experience that young children benefit from and parents can feel good about.
Q: Are all of the movies a half hour?
A: No, they are not. Some of the movies are a little longer or a little shorter based on the material and the recommended audience. Most of the movies are at least 20 minutes long and some are almost an hour and 20 minutes. Whether long or short, they do try to incorporate a lot of material into that little bit of time.
Q: Will my baby benefit from just one Baby Einstein movie or do I need to purchase multiple ones?
A: Of course, you can purchase just one and see how your child reacts. For most, there is a positive reaction and many parents continue to purchase the movies. A lot of parents of younger toddlers like My First Signs but they find they have to watch with their youngster to learn the signs as well.
With television, as with anything, moderation is key. However, if you purchase one and find that your child loves it, then you have the option of purchasing another. Of course, there are box sets for sale as well. You can buy the DVD collection for your kids. Parents feel good knowing that there is an educational air to the television their children are exposed to.
Q: Can the music in the videos really stimulate my baby's learning process?
A: As babies' brains develop, important connections, called synapses, are formed. These neural synapses are used to pass messages in the brain. The stronger the synapses, the more intelligent someone is. There is a strong correlation between the number of synapses and their strength, and how well a brain develops. Babies need the proper stimulation to form and strengthen these critical synapses.
Research has shown a correlation between music and healthy brain development. Music has also been shown to trigger the release of endorphins. Endorphins, also dubbed feel-good hormones, have pain-alleviating and infection-fighting properties. Listening to classical music has been shown to stimulate brain development, form and strengthen synapses, and trigger the release of endorphins. So yes, the music in Baby Einstein movies really is beneficial to your baby's development.