Wrestling has long been a sport that starts in high school and more and more contact sports have started to branch out into the youth category in the past several years as well. Boxing, kickboxing, and martial arts are not unheard of at children's levels and as school sports teams. These types of high-energy physical activities can help your child process their emotions during a time of hormonal and social upheaval.
Not only are contact sports an excellent way to temper and control aggression, but they are also an excellent aerobic and cardiovascular workout. Childhood obesity is a concerning epidemic in the US and anything that can encourage your child to get out and move their body can help strengthen their overall health. Reaching and maintaining a healthy weight and activity level can also help reduce the likelihood of developing diabetes.
Performing contact sports alone or as part of a team can actually help your child meet several important physical milestones. It can encourage the healthy growth and strength of their bones and muscles. It is an excellent way to improve coordination and flexibility. Working out can even help your child learn to relax better and this can, in turn, reduce the complications of stress such as headaches and backaches.
With any type of sport, there is a concern of injury. With most contact sports, accidental injury is most likely to occur to your child's hands, fingers, or wrists. Having a proper high-quality hand wrap is a must as these types of gloves can provide padding which absorbs the shock of impact as they strike. These gloves vary in style from simple velcro closing wraps to full hand gloves. We have gathered a selection of several different types of hand wraps to meet a variety of sports needs from across the internet. We hope that one of our Top 10 Hand Wraps for Kids meets your child's unique protection needs to keep them safe from injury while pursuing their athletic goals.
Our Top 3 Picks
Everlast Professional Hand Wraps

Our rating
Professional Grade Wraps
Price:

See Here

Ringside Hand Wraps

Our rating
Comfort & Support
Price:

See Here

PRO IMPACT Hand Wwraps

Our rating
Machine-washable
Price:

See Here

The Best Handwraps for Kids Reviewed in 2018
RDX Fist Protector Bandages
Ringside Mexican-Style 180
PRO IMPACT Boxing/MMA 180
Meister Gel-Padded ProWraps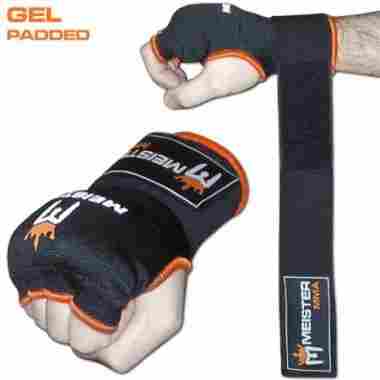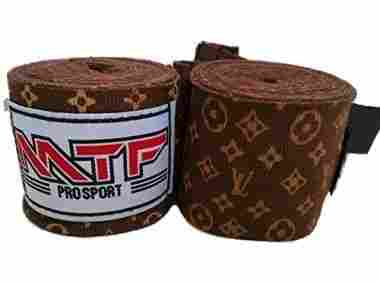 Criteria Used in Evaluation of the Best Hand Wraps for Kids
Boxing can be an incredible way to keep your kids healthy, both inside the ring and out. While building confidence, your child also will learn important physical attributes such as balance, muscle coordination, hand-eye coordination, endurance, and of course, get stronger with every practice. All of these things contribute to a significant level of self-esteem that many kids may not necessarily develop right away, therefore it is a great option for parents and caretakers questioning the sport if their child expresses an interest. With all of these beneficial qualities come the questions of safety–Does your child need experience? How young is too young?, etc. The good news is that we've answered these questions for you below!
Safety
Is boxing, kickboxing, or martial arts safe for your child? Of course! All sports come with the risk of injury, and as parents and caretakers, it is something that we all fear. While you can't always be there to protect your child in practice, you can get them the equipment that they need to properly have fun without high-impact injuries. The level of impact in physical sports for kids is not the same as professional athletics, however with our hand wraps guide your child will be able to protect all the important parts of them that would normally take the brunt of the sport. Hand wraps also provide necessary protection in the long-term against the eventual aches that often accompany a combat sport such as kickboxing–it's a good measure to take if your child wants to continue their chosen self-defense long-term.
Does experience matter?
Anyone can learn self-defense! That's the great thing about the sport. Whether your child engages in it for the physical aspect, for fun, or for learning the act of self-defense to boost confidence, there are absolutely no requirements and there's no prior experience needed to get into shape, other than making sure they are properly fitted with safety gear.
Is my child is too young?
Hand wraps are now made for kids and are specifically created with little hands in mind. Knowing this, as long as you can wrap your 10 year old's hand with the correct style of wrap, he or she is good to go! The world is their oyster, and hey, they can even do it in bright blue!
Quality
All of the hand wraps listed are rated on a scale of high-quality materials, some even attributing to the antibacterial factor so many of us love when it comes to kids and hard workouts. They are all easily washed and easily taken on and off, and for an extra added level of secure, most of them are fitted with a level of elasticity so they stay in place on small hands. All great options with a wide range of sizes depending on what your child needs.
FAQs
Frequently Asked Questions
Q: How do these (glove wraps) compare to using cloth wraps for protection when hitting a bag in kickboxing?
A: The choice between hand wraps and glove wraps is a personal preference. You may find that your child prefers gloves since they have more points of contact and will stay in place between fingers, or they may prefer hand wraps because of the added benefit of deciding where there is extra padding. To each their own!
Q: How would you go about washing these?
A: Due to the simple blend of material, most hand wraps and gloves are machine washable. If you are nervous about shrinkage or them getting damaged or lost in the wash, you can soak them in soap and water and gentle dry in the dryer.
Q: If I wear a medium-sized boxing glove (with traditional wraps underneath) what size in these Meister gloves should I get?
A: Stick with the medium–the tighter the wrap or glove, the better. It shouldn't be tight enough to cut off circulation, but it should be snug enough to not move on your child's hand in order to provide proper support and protection.
Q: Is there a difference between gel and just padded wraps?
A: Wraps with gel-added padding will add a little extra impact protection. Especially for high-impact sports, it's important to have a padding option on your hands that will absorb excess shock.
Q: I'm a 14 year old boy. Would these wraps fit me?
A: Yes–stick with a smaller size, wraps are easily adjusted and most come in sizes from 108 to 180 inches for versatile customization, judge based on your hand size and the wrap itself–whether it is elastic or sturdy and non-stretch.
Q: How can I know my hand size?
A: The good thing about hand wraps is that even if they are a tad long, they are easily wrapped around the wrist and looped to secure. If your child has very small hands or you are just unsure about which size wrap to get, you can seek out 108-inch wraps that are specifically targeted for small hands and kids, or just get glove wraps, which come in sizes small to extra large and fit the hand, with a slight wrist wrap.