Hot wheels have always been a young boy's favorite toy, combining imagination with racing is just plain fun. One of the greatest features hot wheels tracks had to offer was the ability to customize your own racing track over and over, creating endless opportunities for fun racing and keeping hot wheels a top marketing brand. Below, we have put together a list of the best hot wheels tracks and playsets that we hand selected based on our tough curriculum ensuring these to be the best of the best. Enjoy.
The Best Hot Wheel Race Tracks & Playsets for Kids Reviewed in 2018
Ultimate Garage Playset Standard Packaging
Hot Wheels Track Builder Stunt Box
Hot Wheels Track Builder Rocket Launch Challenge Playset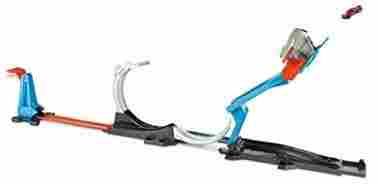 Hot Wheels Criss Cross Crash Track Set
Hot Wheels DC Batcave Playset
Hot Wheels Track Builder Straight Track with Car

Hot Wheels Spin Storm Playset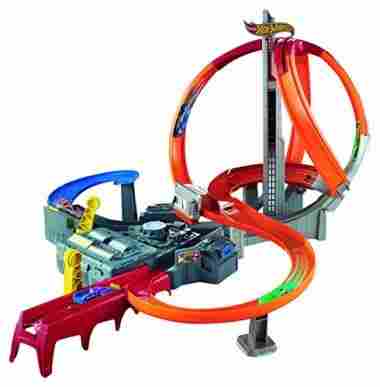 Hot Wheels Color Shifters Sharkport Showdown Trackset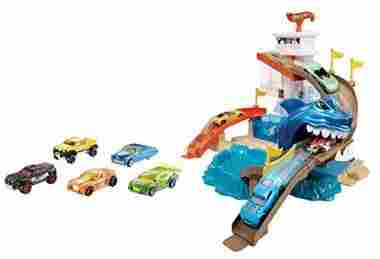 Hot Wheels Track Builder System Power Booster Kit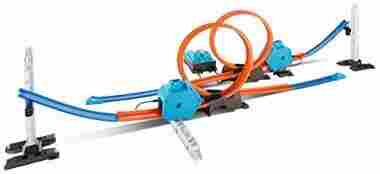 Hot Wheels Super 6-Lane Raceway
Hot Wheels Race Case Track Set
Hot Wheels Workshop Track Builder Starter Kit
Hot Wheels Versus Track Set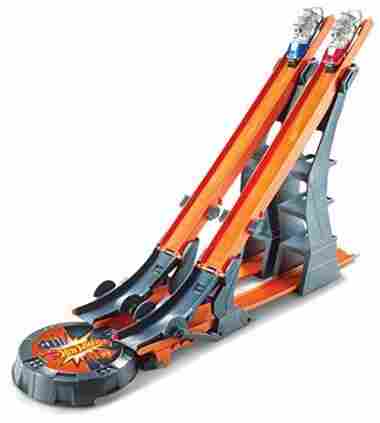 Hot Wheels Team Hot Wheels Double Dare Snare Track Set
Criteria Used in Evaluation of the Best Hot Wheels Race Tracks and Playsets
To rate the best hot wheels tracks and playsets for kids, we had to put multiple products through a test to determine the very best hot wheels track. This test consisted of the rating on how fun the track is overall, the overall size of the track, the developmental aspect of the track, the Amazon rating, and the durability. All of which are briefly described below.
Entertainment
This is basically if it's just a one action boring toy, or a multi-functioning super toy and how long it will keep a child entertained
Size
We looked at the overall size of the track, and how long the individual tracks were to maximize entertainment. We also used the size to see how easy and difficult storage would and ease of transportation.
Child Development
We looked at the theme and specific action a toy offers to judge whether or not a toy would be beneficial to a child's development.
Amazon rating
Based on the Amazon rating and the number of customer reviews.
Durability
We looked at the durability of a product and if it will be able to still be used in the future.
FAQ
Frequently Asked Questions
Q: What is the age requirement to play with hot wheels tracks?
A: Google says ages 3-5, but most hot wheels boxes list themselves at 5.
Q: Are the projectile tracks dangerous to my child?
A: If your child is under the age of 7, there is a possibility of getting hurt from the flying projectiles.
Q: What are the best batteries to use in the power boosters?
A: According to recent studies, the lithium battery seems to be the one with the longest lasting power.
Q: How long could a playset last if kept in good condition?
A: Playset can be kept for at least 2 years without any signs of damage, but realistically a playset could probably last forever if kept in good condition.
Q: Is hot wheels a collector's item?
A: According to numerous collectors sites, hot wheels is going to be a wanted collectible in the future because of the value.