Color their world–or, rather, let them color it. But you need to provide the materials if you don't want your walls becoming your child's canvas. Kids love the art of coloring. (Adults do too if the recent spike in Adult Coloring Book sales is anything to judge by!) Give your little one a book of big, beautiful pictures to fill in as they please. These top ten coloring books are sure to be a smash in any home!
Our Top 3 Picks
Here Come the Heroes

Our rating
Features Favorite DC Heroes
Price:

See Here
The Dr. Seuss Coloring Book

Our rating
Beautiful Dr. Seuss illustrations
Price:

See Here
Little Bee My First Big Book of Coloring

Our rating
200 Pages
Price:

See Here
The Best Kids Coloring Books Reviewed
My First Big Book of Coloring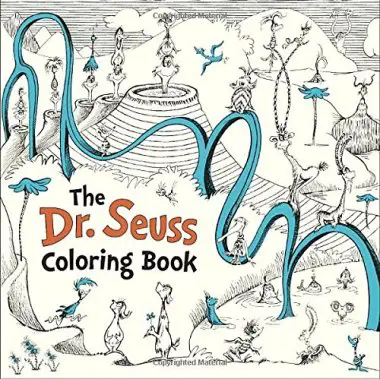 Disney Pixar Adventure 50 Stickers
Disney Mickey Mouse 400 Pages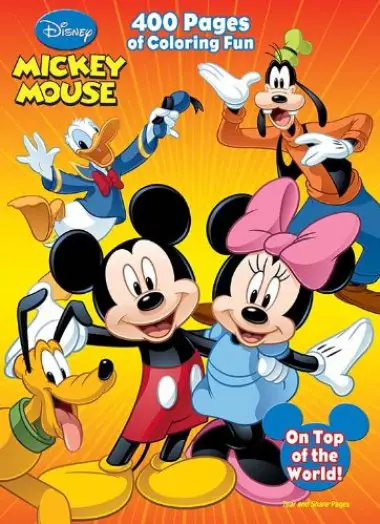 Crayola Gigantic 224 Pages
Toddler Numbers Colors Shapes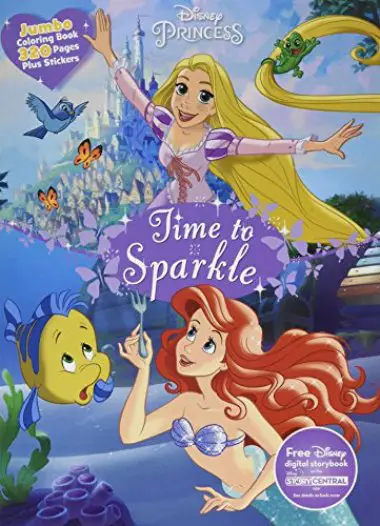 Criteria Used in Evaluation of the Best Coloring Books
Why coloring? Well, first of all: why not? It's just plain fun. But there really is more to it than giggles and colors galore. Artistic endeavors help children to express themselves, explore their own unique brand of creativity, gain confidence, and build empathy. The fine arts also help to hone other developmental milestones such as motor skills and hand-eye coordination.
There are plenty of different utensils children can choose from when it comes to coloring. Crayons, markers, and colored pencils are all standards options. Crayons are probably best for the tots, while markers and colored pencils can be fun choices for older, more responsible children. If your child is truly trying to create outside the norm, consider getting them a watercolor set and printing out coloring pages online, or finding a book printed on thicker paper so the colors don't bleed through. For young children, scope out pictures with thicker lines and bigger areas to color. For older children, challenge them with slightly more intricate and detail-oriented pages.
When choosing the color books for our top ten list, we examined the following criteria in addition to the usual standards for performance and pre-tested quality.
Current Trends
There are thousands of options out there when it comes to coloring pages! The key to picking a good coloring book is choosing one with images that will excite your child. They may be happy to color just about anything, but they'll be ecstatic to color their favorite characters or pictures of animals they love. The coloring books on our list cover a wide range of franchises that children adore, such as Disney, Pixar, Harry Potter, and Dr. Seuss. We also have some choices with more basic images that are bound to excite especially young children who are just learning the joys of coloring books and utensils.
Challenging Developmental Skills
It's important that your child doesn't plateau. In order to keep them growing, you must always be presenting them with new challenges. These coloring books feature pictures, shapes, and scenes in varying sizes and with varying levels of detail. Some have small, intricate lines that need color filled between, and some are much larger spaces to work within. You can help your child choose pictures that are best suited to their skill level. And don't forget to utilize some of the activity books and pages included as well! These can range from games that focus on math to crosswords and tests of vocabulary.
Age Appropriate
We know that while you want your little one to be challenged, it's also important not to hand them material that will consistently frustrate them. You also don't want to give them anything that will bore them. Older children and preteens especially tend to shy away from material that feels "babyish." We've provided an array of coloring books that we think will appeal to all ages. For toddlers, try the Toddler Activity Book, or the Crayola Gigantic Coloring Book. For young children, look at some of the Disney options. Some preteens are still nostalgic for Dr. Seuss, and for those that aren't, the Harry Potter book is a great selection.
FAQ
Frequently Asked Questions
Q: Do you have any special coloring techniques?
A: If you want to play with a "softer" texture, try coloring with a crayon and then using a pencil eraser to blend it. Blending the colors to make them look softer or even trying to blend them into each other could be a fun experiment.
Q: What is the best way to prevent bleed through?
A: Some of the coloring books come with free PDFs to download or two copies of each picture, but for the ones that don't have them you can get a piece of thin cardboard (maybe the cover from an old coloring book or the back of an old tablet?) to put behind the picture while you are coloring it.
Q: At what age do kids become interested in coloring?
A: Parents have told us that children at about 18 months start enjoying coloring, as long as they have some close supervision and guidance.
Q: How long have there been coloring books around?
A: The McLoughlin Brothers are credited as the inventors of the coloring book, when, in the 1880s, they produced The Little Folks' Painting Book, in collaboration with Kate Greenaway.
Q: Do coloring books stifle a child's creativity?
A: Well, we are definitely not experts but the guess would be no. Coloring can open up new parts of the world that maybe your child hasn't thought about and they can experiment with different color blends and ways to texture. A good suggestion might be to get a coloring book which has blank back pages so they can draw their own pictures as well.
Q: Can teaching my child to color help with handwriting skills?
A: Teaching children to color inside the lines can help them with the dexterity necessary to print and write neatly when it comes time for that. It helps them practice control of their utensil, as well as a stronger sense of hand-eye coordination. It also boosts confidence, which is one of the most important factors when it comes to conquering any skill at all! Coloring also builds motor skills and focus. It teaches patience, can be a calming activity, and also helps to stimulate creativity and get different areas of the brain firing.