Some information on how to choose the best kids ski and swimming goggles:
The best sets not only protects their eyes, but it needs to keep them safe as well. High grade gogles can filter out sun, prevent fogging and even improve vision to keep youngsters safe on the slopes or in the water. Goggles have come a long way in recent years and are available with many features to improve the entire experience.
The lenses in these kids ski goggles incorporate Visible Light Transmission, or VLT, which is known as the amount of light allowed to pass through a lens and is usually expressed as a percentage. Lenses that perform better on sunny days and are designed to reduce glare may have a VLT ranging from 5% to 20% while lenses which are designed to function better in low light situations have a higher Visible Light Transmission.
The lens shape also plays a very important role in ski safety. Lenses which have a bubbled look curve either horizontally or vertically. They have more surface area which helps to increase peripheral vision and reduce distortion. While these are small differences, a better field of vision means a safer experience. With all of this in mind, we compiled a list of the best kids goggles for both swimming and skiing.
Best Kids Ski and Swimming Goggles in 2018
Speedo Kids' Skoogles Swim Goggle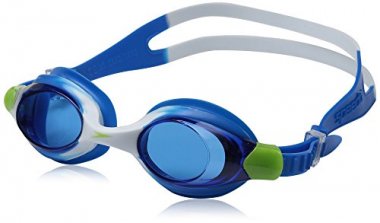 Frogglez Goggles for Kids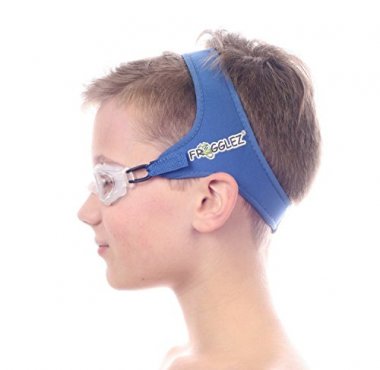 Aqua Sphere Moby Kid Swim Goggle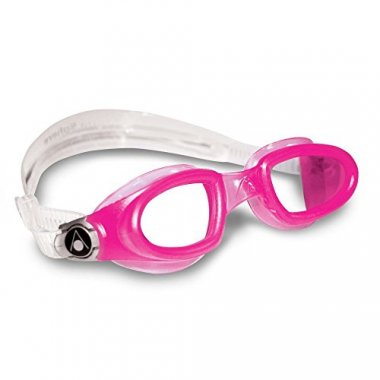 Bolle Volt Vermillion Childrens Goggles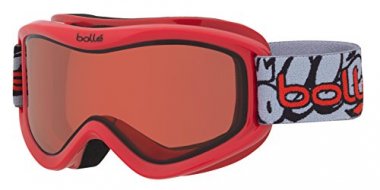 Giro Grade Kids Snow Goggles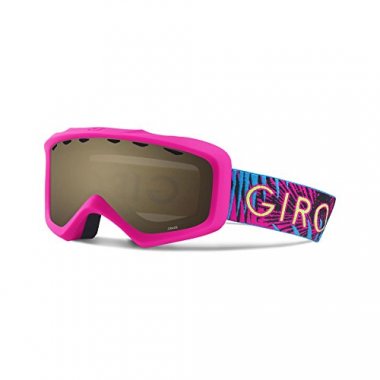 Oakley O Frame XS Youth Snow Goggles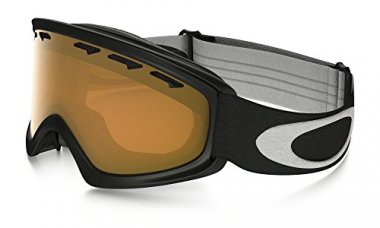 OutdoorMaster Kids Ski Goggles
Baby Banz Ski Banz Goggles
Zoggs Lil Phantom Elite Kid's Swim Goggles
Cressi Moon Kids Swim Goggles
Aqua Sphere Kayenne Junior Goggles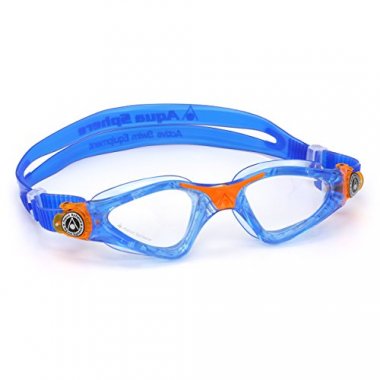 Kids Swim Goggle, UShake Anti-fog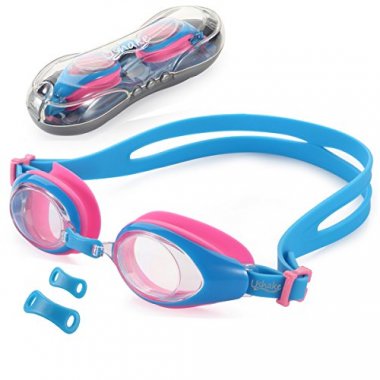 Smith Optics Sidekick Youth Snowmobile Goggles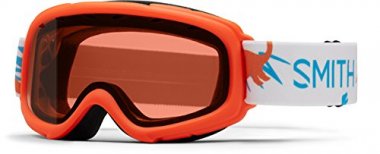 Scott Sports Agent Mini Youth Goggles
Youth Snowboarding Skiing Goggles
Speedo Kids' Hydrospex Classic Swim Mask
Spy Optic Targa Mini Snow Goggles
Criteria Used in Evaluation of the Best Kids Ski and Swimming Goggles on Our List
Choosing kids goggles isn't as easy as we think it should be. There are many things to consider, including the activity they will be used for. Goggles are useful for many recreational sports and they often have activity specific features to help them perform better. For instance, kids ski goggles are often vented to allow little faces to breathe and help prevent fogging. Venting, however, would not be useful on kids swim goggles because it would simply let water in. The goggles considered here are best suited for recreational swimming, competitive swimming, skiing, snowboarding, tubing, sledding and general play.
With these things mind, we first considered what type of protection these goggles offered. Safety is always our top priority, so safety features got high marks. Are these goggles compatible with other safety gear for a particular sport? We encourage the use of all safety gear, including helmets, so we looked for goggles that are helmet compatible. Things like UV protection and shatter resistance also made the list every time. New technologies which make products safer for kids is a big plus. However, a product can't be safe if a child won't use it.
This is why we also looked at comfort and fit. If the safety gear wears comfortably then children aren't tempted to remove it when nobody's looking. We also look for things like social responsibility, warranties and outside unbiased testing. If the product has made the mark in one of these areas, we considered it. Sizing, durability and features which generally make these products easier to use are also among the criteria we looked at. We looked at the materials the goggles are composed of and whether they are optical grade, hypoallergenic, or latex free. Of course, if the product is manufactured in the United States or if the manufacturer offers a great warranty, we mentioned that, too.
Also, one important aspect to kids ski goggles and kids swim goggles is the lens color because each color filters light differently. They are engineered to perform at optimal levels under certain lighting conditions. Typically, lighter colored lenses work better in low light situations, like cloudy days or indoor pools, while darker colored lenses work to keep light out. A black, gray or mirrored lens is usually ideal for sunny days on the slopes or in the pool.
Parents have enough to worry about. Our goal is to give you as much important information as possible so that you can make the best decision for your family. Most kids love the water and the snow, whether just for recreation or for sport, so we considered options for both. Whatever your youngster loves to do, you are sure to find a great fitting pair of goggles on the list to suit your needs.
FAQ
Frequently Asked Questions
Q: Do Kids really need to wear swim goggles?
A: The answer is yes, they do, especially if they swim in a public pool. Since swim goggles help kids see in the water, it can make them more comfortable and confident in the pool. Many swim goggles offer protection from the sun, so wearing goggles will keep their eyes from getting damaged. It will also help protect against debris and bacteria in the pool. Pool water is disinfected with chlorine, but the PH balance must be right for this to be effective. This balance is hard to control in public pools often resulting in either high levels of chlorine or bacteria, so goggles will protect youngster from red irritated eyes after a long day at the pool.
Q: How do I get a good fit?
A: Whether you are choosing swim goggles or ski goggles, it is best to have kids try them on first. Let them try the goggles on without the strap. Goggles either fit or they don't and trying to make a pair fit by continuously tightening the strap will result in fogged or leaky goggles, headaches, and a stretched or broken head strap. Put them up to the child's eye gently but securely. If there is any suction created, even for a split second, then you probably have a good fit.
Q: What can I do to prevent goggle rash?
A: There are a few things that can be done to prevent this red, itchy rash around the eyes. Goggle rash is most often due to either bacteria or an allergic reaction to some sort of material. First, try to keep the foam (ski goggles) or silicone band (swim goggles) around the eye piece clean. This will help prevent bacteria from building up. Last, you can purchase goggles which are hypoallergenic. This is gentler on sensitive skin and will also keep germs in check. If your child does have a slight allergy and you know what it is, then you can purchase goggles that are latex free or medical grade silicone in addition to being hypoallergenic.
Q: What do different colored lenses mean?
A: Well, that depends. In swim goggles clear or light-colored lenses are best for swimming indoors or in overcast conditions where there isn't a lot of light to strain the eyes. Darker lenses are typically designed to reduce eye fatigue and are best suited for sunny days outdoors. The idea is the same for ski goggles. Lighter lenses are for low-light conditions and darker lenses are for bright sunny days. Ski goggle lenses have a rating called visible light transmission, or VLT, which tells you how much light the lenses let in. Lenses with a forty percent VLT transmit forty percent of the available light.
Q: My child wears prescription glasses, can they get goggles to accommodate this?
A: Yes, they can typically get ski goggles which accommodate prescription eyewear. Many ski goggles are engineered to fit over prescription glasses while holding them in place. With swim goggles, you will often need to purchase prescription specific swim goggles from a retailer or manufacturer, but they are not hard to find.
Q: How do I size my child for goggles?
A: The best way to size your child for any type of goggles is to measure the circumference of their head. Aside from youth, small, medium, etc. many companies will tell you the range of circumference that they should fit. They usually measure in centimeters but knowing the size of your child's head is the best place to start. Then you can decide on a style and start trying them on.