Math is literally everywhere. From art to construction, we use the concepts taught to us in school as we move through our adult lives. Imagine for a moment how hard it would be to complete a task like grocery shopping or baking without math. Even the most reluctant learner isn't born hating math. At some point in their life, they either lost interest in the subject or had a negative experience. One great way to keep young children interested, or start their interest young is with books like the ones on this list. Since we know that keeping kids interested in math relies heavily on how fun it is, you could start with one of the storybooks versus a workbook. As long as the book focuses on math it can only help your child improve their relationship with the subject and, consequently, their own future.
Our Top 3 Picks
School Zone Second Grade Big Workbook

Our rating
Expanding Vocabulary
Price:

See Here
The Greedy Triangle Scholastic Bookshelf

Our rating
Early Math Skills
Price:

See Here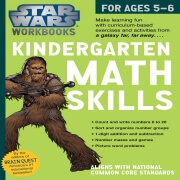 Star Wars Workbook: Kindergarten Math Skills

Our rating
Kindergarten and Up
Price:

See Here
The Best Math Books for Kids
The Greedy Triangle (Scholastic Bookshelf)
Star Wars Workbook Kindergarten
Bedtime Math: The Truth Comes Out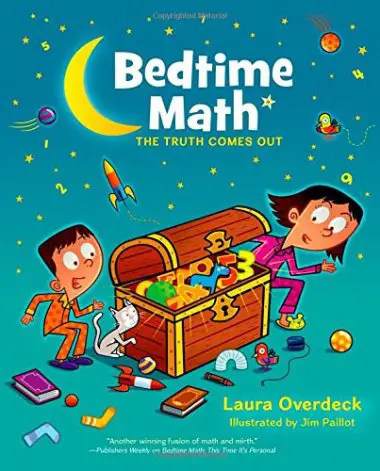 School Zone Big Second Grade Workbook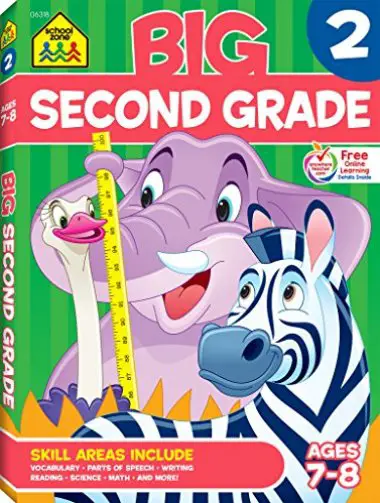 Brain Quest Workbook: Grade 3
Bedtime Math: A Fun Excuse to Stay Up Late
Mastering Essential Math Skills Grades 4-5
School Zone Addition & Subtraction 1-2
Scholastic Pre-K Reading & Math Jumbo Workbook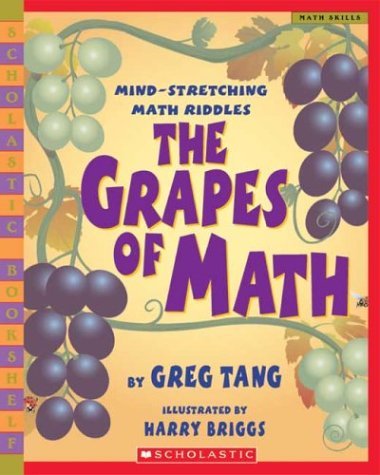 Criteria Used in Evaluation of the Best Math Books for Kids
Is it Fun to Read?
Kids are naturally resistant to all things boring. If something is boring, they'll avoid it with all their power. Since our ultimate goal is to cultivate a positive relationship between the child and math, it makes sense to start with fun. Every children's math book on this list was chosen because it was written with fun in mind. That's also why we have a mix of formats–storybooks, hands-on activity books, math textbooks, and workbooks. You can literally choose a couple books off this list and have enough material to help your child learn while still enjoying the process. What makes a book fun? Most kids don't find textbook-style problem-solving fun. They enjoy brightly colored pictures and interactive experiences. What makes it fun for kids is also often what makes a book fun for parents. It's the chance to enjoy the story and activity while also being challenged. Clearly what is fun to a 5-year-old is not to a 99-year-old. Besides differences in age, each child is unique. They may not respond favorably to an activity simply because another kid their age did. With this in mind, we encourage you to review each book on this list with your child's unique personality in mind. We know that the best chance for them to learn is by first being entertained.
Academic Benefits
Math is such a crucial aspect of our society that at one time America declared the lack of students' math skills to be an emergency. In fact, in the 1980s, schools raised the math requirements that students needed to graduate. The decision was made to get us out of the emergency state we were in. The goal was to increase high school graduates' readiness for careers and/or higher learning. At the time, the country was seeing a huge increase in technological advances with a large number of jobs remaining open due to a lack of qualified candidates. As a solution to the country's high school students being behind others in the developed world, changes were made. Besides increasing the number of math credits needed, the education system also introduced minimum competency-based tests. In addition to the educational credits, a student would also have to pass a test with a sufficient score. This test represented the absolute minimum amount of math that a graduate would need to enter the job market. The change seemed to be successful since it was followed with average math literacy rates increasing. One of the unfortunate negative results of the increase in requirements was that some students who find math difficult simply don't finish high school. Since careers in STEM fields are growing even more rapidly today than in the 1980s, it's easy to see why there is an increased focus on teaching preschool math. Your child's ability to earn a living in a changing economy can only be helped by improved skill in mathematics. Children are also more flexible to new learning both physiologically and psychologically while they're young versus in the teenage years. When you combine all these facts it's easy to see why we would dedicate an entire list to books that will help your child learn math.
Since math is applicable to real life, we chose books that truly do teach kids. What makes a book educational is a combination of things. We know that kids learn through play so you'll see some books on the list that use hands-on activities while others rely on imaginative stories. How much your child can learn from any of the books depends on the individual. We encourage parents to create opportunities to practice the skills learned. This can be done simply by physically doing math problems with physical objects. Another way is by prompting them to ask questions that they can use math to answer. The best way to help kids retain the information they've learned is by using it frequently so talking about math daily is a great habit to have.
Defined Age Group
One aspect we were concerned with when creating this list is that the educational material was accessible. Parents are busy and though they're the experts on their child's ability level, clear age groups for educational books is important. Having an accurate age range allows parents to quickly skip over books that wouldn't be applicable to their child. When children are given material that is too easy, they can become bored. On the other end of the spectrum, expecting a child to complete problems too difficult for their skill level may cause a loss of confidence. A negative experience with math early on may affect their ability to remain optimistic about their math education. Since math is such a crucial subject for advancing in academia, it's important that care is taken to avoid choosing books that aren't a good match for your child. We realize that even with easily found age ranges there's still a possibility that your child may not find the concepts a good fit. We encourage you to read our list plus any reviews made by parents with kids of similar age to yours.
Author Qualifications
As we curated this list, we knew that the authors chosen should be exemplary. Not only do we prioritize having great authors on our list, we knew that parents would appreciate it as well. The majority of parents aren't math teachers and may not have even enjoyed the subject in school. So how are you supposed to know if one book is more educational over another? The answer commonly lies with the author. Many of those who wrote books on our list are accomplished in math themselves. Others don't have the advanced degrees of an academic but make up for it in their life's missions. You'll notice that most of the authors wrote more than one book teaching math to kids. We took this as a great sign of their dedication to the subject and audience. This list is not full of authors who hold doctorates in mathematics. Instead, it includes those who have demonstrated a love for teaching math that rises above college coursework. It is our sincere hope that through this list you will discover many more books by this group of talented writers.
FAQ
Frequently Asked Questions
Q: Can these books be used for homeschooling?
A: Since curriculum materials vary, the answer is that it depends. Every book on this list can ABSOLUTELY be used as supplemental material. In fact, when researching the titles we noticed that many reviews were by homeschooling parents doing just that.
Q: How can I choose the right math level for my child?
A: Provide material that covers a variety of math levels. Start with the math that is easy for your child as they build confidence and progress to more difficult books.
Q: How can we tell if these books are up to Common Core standard?
A: Many of the books included on this list are Common Core-approved. We listed that point under "Pros."
Q: Once my child learns a math concept taught in a book, how can I help them retain the information?
A: A great way to increase retention is to have a physical activity that uses the skill. You can also ask them questions after the book is done to prompt their use of the skill in everyday life.
Q: Does every book on this list need to be read front to back?
A: That depends on the book. There are a couple of storybooks on this list that will only truly make sense if read in order. While others are more of a reference book like Mastering Essential Math Skills.
Q: How do we know if a book is written by a qualified educator?
A: The author's information is included on each product page. We also made an effort to discuss their qualifications on this list. Keep in mind that there is more to being qualified than an occupation.