They say that being a mother is one of the most thankless jobs in the world. You work from sun up to sun down, making lunches and checking report cards. Washing and folding laundry and cleaning up after the unending messes can be a real chore! All of the household work plus a career is even harder, even with a great partner and helpful little ones! It's no surprise that most moms look forward to the one day a year that they get to spend with their families…and get doted on–Mother's Day.
The tradition of Mother's Day dates to the late 1800s and was actually used as both anti-war and pro-temperance movement demonstrations. In fact, Anna Jarvis actually held a "Mother's Friendship Day" in 1868 to help reunite and heal families affected by the Civil War. These local days of the memorial featured prominent woman speakers but it wasn't until Anna Jarvis' death in 1905 that her daughter, also named Anna Jarvis was able to create a long-lasting and publicly recognized memorial to her mother that became the holiday that we know today. President Woodrow Wilson officially sanctioned Mother's Day as a national holiday in 1914 and the rest, as we say, was history.
Mothers come in all shapes and sizes; stepmothers, adopted mothers, multiple partner mothers, mother figures. Every woman that raised a child, even for a just a little bit, deserves to be pampered every now and then. It can be difficult to express yourself and show the appreciation for everything that your mother has done for you over the years, all the long days and even longer nights, and celebrating her on Mother's Day is just a little way of giving back.
Finding the perfect gift for your mom on Mother's Day can be challenging. After all, your mother raised you and you want to find something that properly expresses how much you appreciate all of her hard work. This can be especially hard for some mothers as they often neglect their own preferences in favor of their children's, making it difficult to know what she would like. As a young child, a handmade gift is always best but as you grow, there are many options available for you to choose from, sometimes so many that it can become overwhelming. We hope that one of our top 10 Best Mother's Day Gift ideas can spark your imagination and give your mom the best day that she absolutely deserves!
Our Picks of the Best Mother's Day Gifts & Presents for Mom
Mom's One Line a Day: A Five-Year Memory Book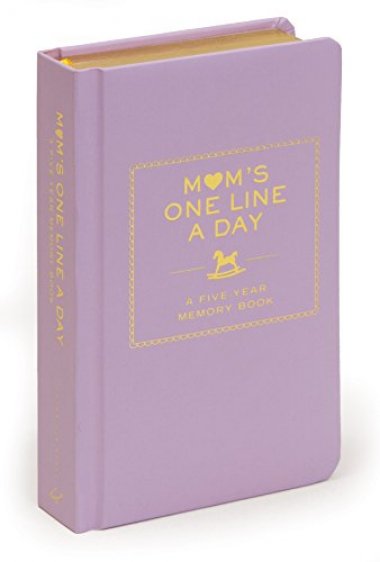 DeFaith Red 24K Gold Rose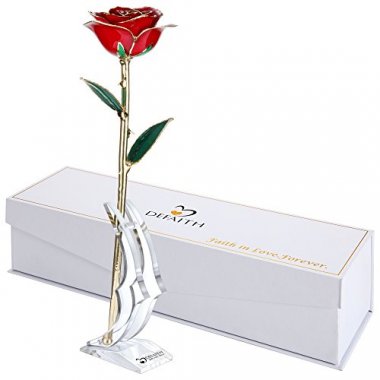 LifeAround2Angels Bath Bombs Gift Set 12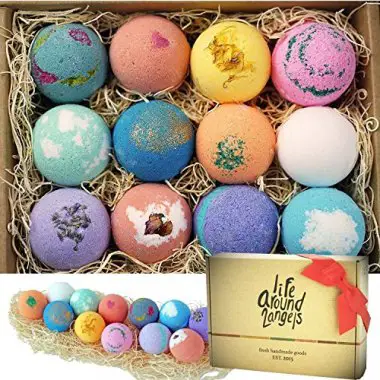 Bean Box Gourmet Coffee Sampler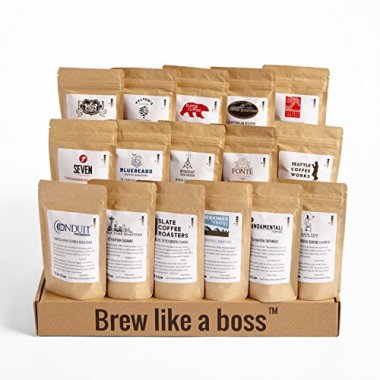 A Touch of Dazzle Necklace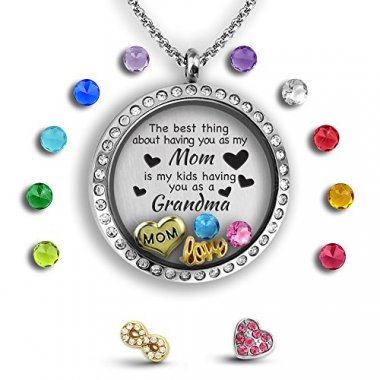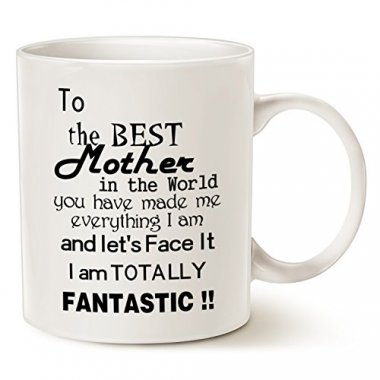 CHILLOUT LIFE Stainless Steel Stemless Wine Tumbler
LADY COLOUR Necklace Blue Heart
Love Heart Poem Bamboo Cutting Board
Mommy Infant Baby Bodysuit
Criteria Used in Evaluation of the Best Mother's Day Gifts & Presents for Mom
All items are high-quality, well-rated products
Each item on this list has been rated with highly positive comments and ratings and is one of the most-purchased items of this category. We take great pride in choosing the best products for your review, so you can buy the best products on the market. These are from reputable makers of high-quality items that make their products with pride.
Each product is a keepsake that mom can treasure always (except the bath bombs and the coffee sampler)
Most of these items can be kept by mom for many years either as a keepsake or for use. Products such as the cutting board, the necklaces, and the coffee mug should last for many, many years of enjoyment and memories. Others, such as the gourmet coffee sampler and the bath bombs, will disappear with use because they are not unlimited items. They will provide mom with much pleasure though.
All items are great gifts from kids to mom
We made sure that these items would be chosen by kids if they were doing the buying. We think they would appeal not only to the children but also be a gift that mom would want to receive. Except for the infant bodysuit, all of these products are perfect Mother's Day presents that kids would pick out just for mom themselves. They are all in good taste and would be welcomed by moms from all walks of life and backgrounds.
Each gift is unique and special in its own way
Moms have their favorite things, just like anybody else, so some of these products may appeal to some moms more than others. For instance, if your mom loves coffee, then the coffee mug or the gourmet coffee sampler would be a perfect gift for her. Some moms love jewelry and wear it often, so the necklaces would be a great choice for these moms. The cutting board would make a fabulous choice for mothers who like to cook. Each gift will be special to that particular mom who loves that certain type of item. Choose the gift item that best suits your mom's unique personality.
FAQ
Frequently Asked Questions
Q: Which gifts listed would be okay for step-moms and foster parent moms, as well as real moms?
A: Any of the listed gifts would be perfect for all sorts of moms and grandmas. They are all very generic and not specific for any type of mother. Foster mothers as well would love any of these gifts.
Q: Which gifts are not breakable?
A: Non-breakable items are the memory book, cutting board, and the infant bodysuit. If breakable items are an issue, then even the bath bomb set and the gourmet coffee sampler could be destroyed by little hands.
Q: Which items can the family share in?
A: Shareable gifts that others in the family can enjoy are the gourmet coffee sampler, bath bomb set, coffee mug, and the cutting board. The jewelry pieces could be worn by others but they suit mom the best.
Q: Do any of the gifts specifically have "Mom" written on them?
A: Yes, the ones that have the wording of "Mom" on them are the memory book, mom necklace, coffee mug, love heart necklace, cutting board, and the infant bodysuit. The other items do not have any writing on them specific to mom.
Q: Are any of the gifts age-specific, or can they be for any age of mom?
A: The only item that is age-specific is the infant bodysuit, but that concerns the age of the child. As far as the age of the mother, any of these items would be great for all ages of moms and grandmas.
Q: Which gifts are something she can really use throughout the year or at least for a little while?
A: Gifts that will last a while and be useful are all of the items except the preserved gold rose. It does not have any other purpose but to just look fabulous on the dresser, nightstand, or jewelry counter.
Q: Which items are great for her dresser, nightstand, or jewelry table?
A: The best items for these spots are the necklaces, memory book, and the gold rose.
Q: Can any of the items be personalized with either her name or a personal message?
A: No, none of these products offer personalization on the items. The gourmet coffee sampler and the bath bomb set do come with cards that you can write a special message for the recipient, though.