Play is a child's equivalent to a grown-up's exercise. However, more than merely strengthening muscles, play is also a very important activity for children to help foster creativity, facilitate learning, and provide a sense of accomplishment that becomes the foundation for better emotional and social health.
Play is an activity that addresses all of a child's physical, mental, social, and emotional developmental needs. It is therefore equally important to choose the right tools to help children make the most out of their playtime.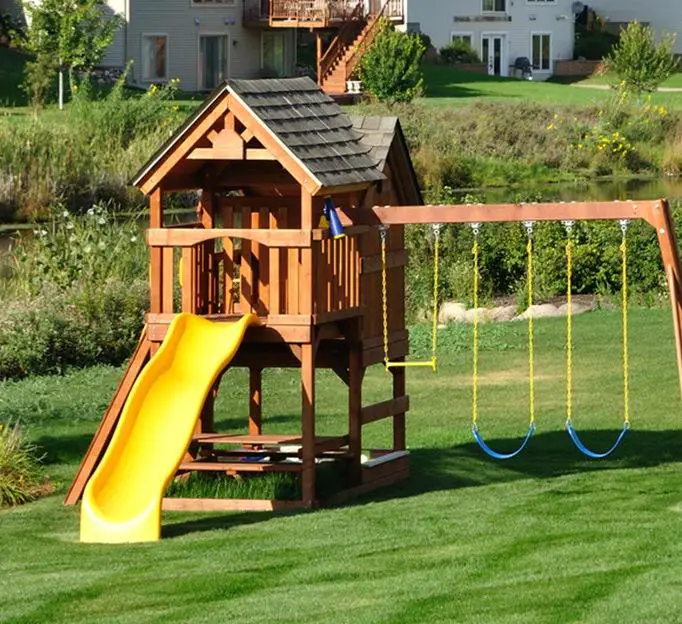 Our Picks Of The Top Playsets & Swingsets For Kids:
Step2 Neat and Tidy II Playhouse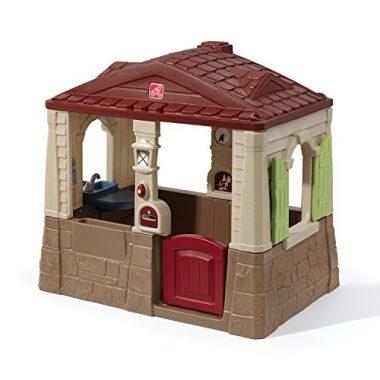 Age range : 18 months to 8 years old
Naturally Playful Lookout Treehouse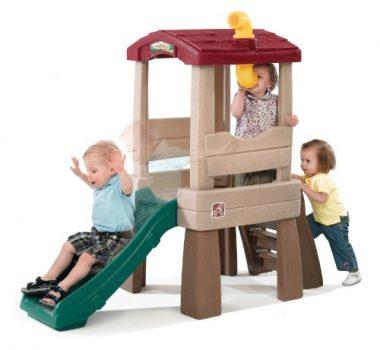 Age range : 18 months to 5 years old
Beach Toys Deluxe Playset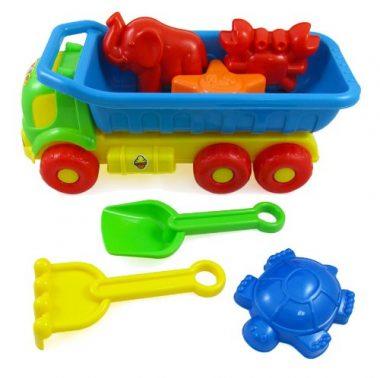 Age range : 3 years old +
Web Riderz Superhero Outdoor Swing N' Spin
Age range : 3 to 15 years old
Step2 Big Splash Waterpark
Age range : 18 months to 5 years old
Age range : 2 to 6 years old
Gorilla Playsets Dinner Bell
Age range : 3 years old +
Skywalker Sports Modular Jungle Gym
Age range : 4 to 8 years old
Buccaneer Play Boat with Pirate Flag
Age range : 2 to 6 years old
Peek-A-Boo Caterpillar Climbing Structure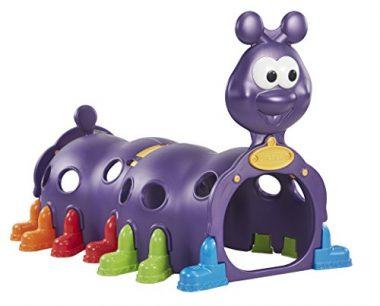 Age range : 2 to 4 years old
Age range : 4 to 8 years old
Ace Flyer Airplane Teeter Totter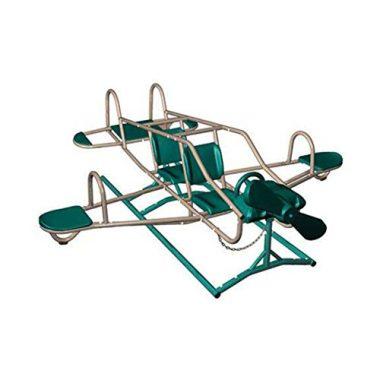 Age range : 3 to 12 years old
All Cedar Wood Swing Playset
Age range : 3 to 10 years old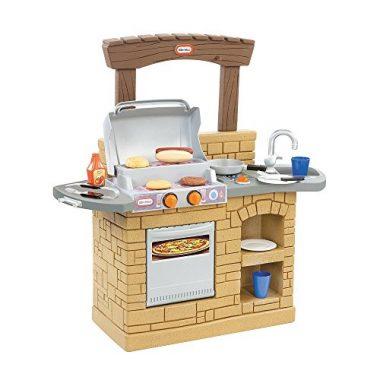 Age range : 2 to 10 years old
Rainbow Ring Inflatable Play Center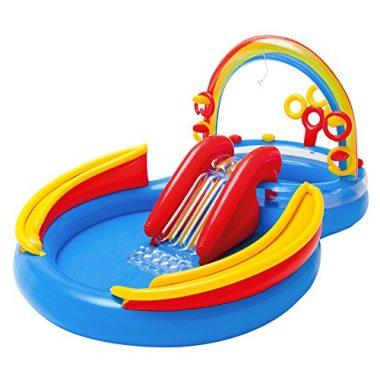 Age range : 3 to 7 years old
Easy Outdoor Space Dome Climber
Age range : 3 to 10 years old
Lifetime Big Stuff Adventure Play set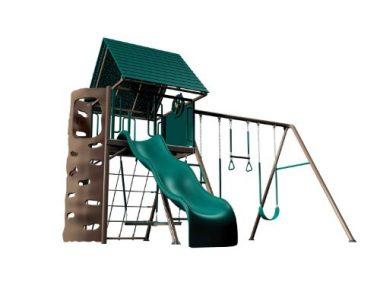 Age range : At least 5 years old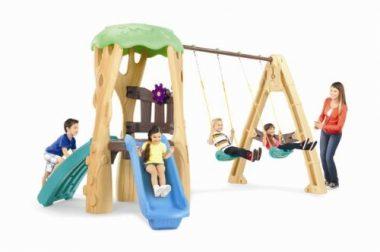 Age range : 3 to 10 years old
Criteria Used In Evaluation of The Best Outdoor Playsets for Kids
It is vital to healthy brain and muscle development to spend time outside. Physical activity is important to keep kids fit and promote healthy habits as they grow. Fresh air is good for you, the sun provides you with vitamins and nutrients. Being outdoors exposes you to simple science concepts. With so many distractions out there it can be a real challenge to get your little one excited about being outside. These great play sets will assist you in providing your child with a thrilling incentive to get out and get moving.
Safety was at the top of the list of priorities when compiling this article. Next in line was functionality. These companies have a well known and popular reputation among entertainment and supplies for children. They ensure their products are made of safe and non-toxic materials. They have a great reputation offering you extra peace of mind.
These outdoor playsets provide your child with some irreplaceable benefits. The release of energy will stimulate focus and promote better sleep for your child. These sets provide activities to engage your children to improve a range of skills.  Coordination, balance and agility is enhanced. While, also, strengthening muscles, such as core, arms and legs. Hand eye coordination, reflexes and motor skills( both gross and fine)  are strengthened providing many developmental benefits.
Socialization is an important skill to develop. This development is helpful for attending school and learning to work well with others. This will serve as helpful in work a environment as well as college and those awkward teenage years. Introducing your child to the concept of teamwork, these fun play sets are ideal for inspiring your little one's to include new friends, siblings and old friends improving and strengthening confidence and trust in others.
Watching a child's face light up and listening to their laughter as they are immersed in the world of imagination is one of the best feelings you can experience. Creative play and pretend are fostered by the items on this list. Your children will be inspired by the adorable and colorful design of these playsets. Self confidence will be developed as your children physically pushes themselves to swing higher, run faster and go one step further on the rock walls. These toys provide a variation of activities to keep your child intrigued and active for hours of memorable fun!
How We Came Up with the List of the Best
Determining the best kids' outdoor playsets can be intimidating. Not to worry because our team of toy experts have dedicated considerable time researching for the most functional, safest, and truly wonderful outdoor playsets your kids will surely enjoy. We have taken into consideration the reviews from parents and customers who have already bought the product for their kids as well as the overall reputation of the company that makes these playsets. We believe that you deserve true value for your money and as such we have streamlined our list to just the top 18.
Playing outdoors means a lot of fun for kids. You can help them develop their full potential by choosing the correct playsets for their age.
Children and Playing Outdoors
There are many benefits to playing outdoors. Children have the freedom to run, jump, shout, skip or hop all they want. Outdoor play helps them use their entire body to help develop their motor skills. Wide open spaces challenge children to become more physically active which can lead to the development of healthier habits which they can use when they grow up. The fresh air and sunshine children get from playing outdoors can also help them sleep better at night. More importantly, playing outdoors is one great opportunity for your kids to interact with other children to help them develop their social skills. There are plenty of benefits of playing outdoors and you can support your children during their play.
FAQ
Frequently Asked Questions
Q: How big are these play sets?
A: They range in size so there is something for everyone, even if you have limited space to work with.
Q: How many kids can play at one time?
A: The majority of these sets are designed with your child's social life in mind. This means, all of these products will support two children at the very least. However, most support an average of four children at a time.
Q: What is the age range for these toys?
A: The ages range for each product the majority averaging about four years through six years old. There are a few products on here that are suitable for children a bit older, even a couple available for younger children. There are products appropriate for ages two all the way to fifteen.
Q: Does everything come included in these sets?
A: Yes these sets do come complete. There are additional accessories that can be purchased separately but not necessary as most of these provide so much stimulation your child won't feel as though they are missing out on anything.
Q: Is assembly a hassle?
A: There are several reviews that state assembly was a breeze. Some admit to a time consuming experience but there are instructions included for assembling these sets.
Q: Is there a warranty for this product?
A: The majority of manufactures on this list offer their own warranty options. In addition, the company responsible for shipping your product may also have a separate warranty policy.
You May Also Like
Best Kids Tents
Best Trampolines
Best Water Toys
Best Outdoor Toys For Toddlers