All babies need a crib, but the reality is that there is an endless list of choices you have when going to buy one. However, if you travel a lot with your child (or are planning to), a portable crib is likely your best option. These cribs are easy to fold down and travel with and will make your traveling experiences much more relaxing. In this guide, we are going to discuss the ten best portable cribs on the market today, along with other helpful information such as FAQs and usage tips to inform you on all you need to know about portable cribs. Whether you are traveling a short distance over to grandma's house, or are world travelers, you can benefit from a great portable crib.
Our Top 3 Picks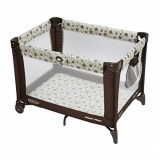 GRACO PACK 'N PLAY

Our rating
Soft
Price:

See Here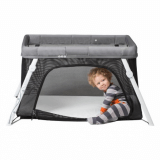 GUAVA FAMILY LOTUS

Our rating
Soft
Price:

See Here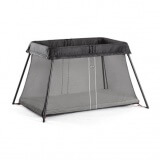 BABYBJORN TRAVEL

Our rating
Soft
Price:

See Here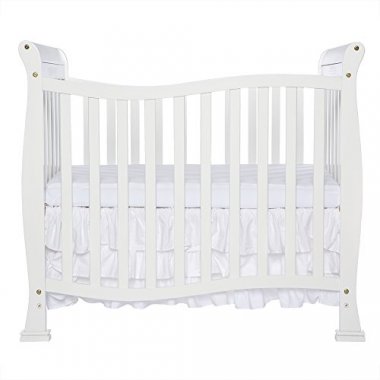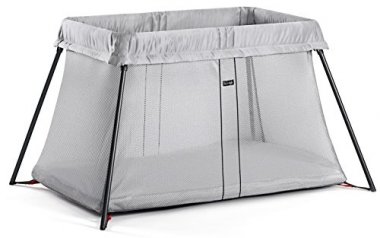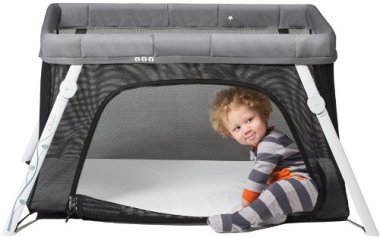 Criteria Used in Evaluation of the Best Portable Cribs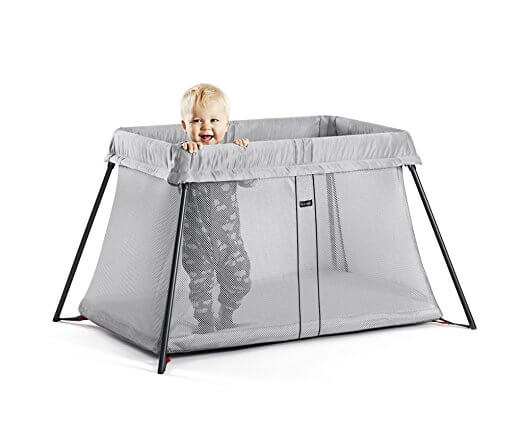 Price
Price is always a major determining factor. Parents have a wide range of budgets, but regardless, it is incredibly expensive to raise a child. Therefore, we try to select a range of items that include several affordable options so that any parent can afford them. This is especially important for larger ticket items such as a crib. They obviously cost more money than smaller items, but that doesn't necessarily mean you have to break the bank.
User Ratings
It is important that the products we select have good user ratings. If parents are unhappy with the crib they purchase, we want to know why. A poorly designed crib is the last thing you want to give to your child, so we take ratings into consideration when selecting our items.
Manufacturer's Reputation
We want only the best and safest products on our list. We like selecting items from manufacturers that we know understand the baby industry and are committed to high safety standards. With cribs, we love selecting brands like BabyBjorn and Graco, for example, because they are so well known and have a great reputation.
Ease of Use
Finally, ease of use is important, especially with portable cribs. We want to select cribs that are not just easy to install but also easy to collapse store, and travel with. We try to only select items that we think will be easy for parents to use.
5 Tips to Make Sure Your Portable Crib Functions Well
Determine the maximum weight and height limit: This is important. A lot of these cribs double as a playpen, which is a great feature. However, you do not want to use the crib once your child gets tall enough that they could actually climb over the edge. Make sure you know what their recommended weight and height limit is so that you know when you need to purchase a different play place for your child so they will stay safely in one place without fear of "escaping."
Understand how it folds and how it is set up: The hallmark feature of the portable crib is the portability. However, you want to make sure that you fully understand how to fold up the crib, and more importantly, how to properly set the crib up for usage. If a crib is not properly set up it could be a danger for the child, so make sure you take the time to read any instructions. When in doubt, ask for help, or hire an expert to set it up and show you how it works.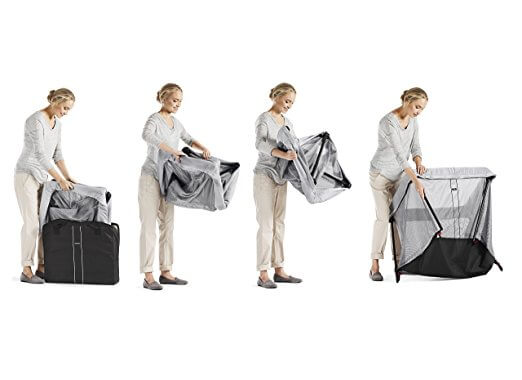 Decide if you want wood or mesh: The main difference in portable cribs is their material and their usage. Wooden cribs are more sturdy but are not practical for tons of travel trips. Fully collapsible mesh cribs are best if you are planning to travel a lot with your child and need to have a bed for them to sleep in. Collapsable wooden cribs are good for when you need to store the crib, and they are oftentimes smaller than traditional cribs, making them a great option if you live in an apartment or small home and don't have a huge nursery.
Purchase the correct mattress and sheets to go with the crib: This is incredibly important! A loose mattress or loosely fitted sheet can be a major safety hazard. Your child can either get stuck if a mattress moves, and a loose sheet can potentially suffocate them if it comes loose. Always make sure you get the correct sized items that are designed specifically for the crib that you have. This is not an opportunity to find a cheaper alternative, as it is not worth the risk of your child's safety.
Research the best way to store the crib: Finally, when you aren't using the crib, you want to make sure you are storing the crib the best way so that it can easily be used again in the future. Make sure you collapse or fold it properly so that you aren't accidentally damaging the crib without even knowing it. This will help prolong the life of the crib.
Safety Tips
Traveling can be made much more difficult if you have children, especially if you have a baby. It adds an entirely new dynamic to it. There are more things that need to be planned, more stops that need to be made, and of course, more things to be packed and brought along with you on your trip. Whether you are flying across the world, or you are just staying over at your in-laws an hour way, staying the night anywhere other than home with a baby can be very difficult.
Like with any other product that is made for your baby, you want to ensure that your baby is as safe as possible with a portable crib. Portable cribs are designed with your baby's safety in mind and shouldn't cause any harm to your baby. However, you still have to be careful, as with anything, and make sure that you take steps to make sure that your sweet little one remains as safe as possible when using their portable crib.
Follow the Manufacturer's Guidelines
This important safety tip for portable cribs can't be stressed enough, and actually, it isn't just for portable cribs, but for any product at all, but especially for baby products since it is so important to keep our children safe. More often than not, if an accident occurs with a product such as a portable crib, it is because the people using the product were not following the guidelines provided by the manufacturer of the product.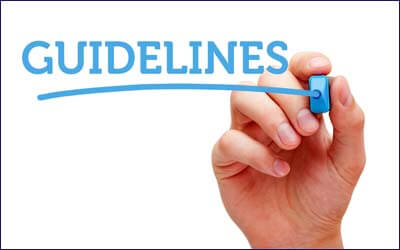 The manufacturer of your portable baby crib designed the portable crib and they know the ins and outs of it. They know best how to use their product in a safe and effective way. They provide the instructions that come along with portable cribs for a reason. That reason is not only to help you get the most out of the portable crib as possible, but it is also to help you make sure that your baby is as safe as they can be when using their portable crib.
It only takes a few minutes to read through the instructions and guidelines that the manufacturer of your portable crib provides, so there really is no reason not to do it. It is without a doubt, the best way to make sure that you use the portable crib effectively and most importantly in a way that is safe for your baby.
Choose a Safe Place to Put Your Baby's Portable Crib
It's vital that you choose a nice and safe place to put your baby's portable crib. The location that you choose for the portable crib definitely plays an important role in the safety of the portable crib for your baby. One really important thing that you will need to consider when you are deciding where is the best place to put your baby's portable crib is if there is anything potentially hazardous near the portable crib that your baby may be able to reach. Sharp objects, candles, anything that your baby shouldn't put in their mouth, and anything else that could pose a risk to your baby if they were to manage to get a hold of it should be well away from the portable crib before you place your baby in it.
In addition to making sure that there are no potentially hazardous objects that your baby may be able to reach from within their portable crib, you will also need to make sure that there are no other kinds of dangers around where you put your baby's portable crib. For example, you wouldn't want to place your baby's portable crib too close to a fireplace or even a heater. It will also be important to make sure that your baby's portable crib is easy to access in case of an emergency or even just for when your baby may need you in the middle of the night.
Follow All Normal Safe Sleeping Guidelines
It is important to remember that when you are using a portable crib for your baby, all the same rules that apply for regular sleep in their crib at home still apply. You should be sure that your baby's portable crib is completely free of any suffocation hazards. This means that there shouldn't be any pillows or stuffed animals or thick blankets in the portable crib with your baby. These things can be potentially dangerous for your baby. Instead, the only thing that should be in the portable crib with your baby when you put them to sleep is one light blanket and even that may not be necessary.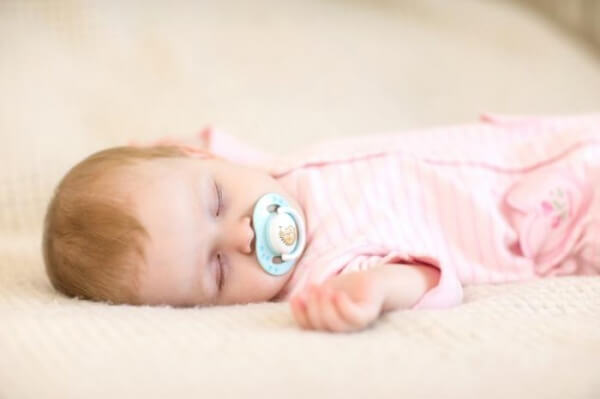 You'll also want to make sure that your baby does not get too cold or too hot. Aim to keep the temperature warm but not hot if at all possible. It's also important that you lay your baby down to sleep on their back. This has been clearly shown to be the safest position for a baby when sleeping in their crib or portable crib. By putting your baby to sleep on their back rather than their tummy or side, you are reducing their risk of SIDS.
Rest Assured That Your Baby is Safe
Portable cribs are made very safely to help protect your baby. There generally isn't anything to worry about when using one. As long as you follow some very simple safety guidelines, everything should be fine and you and your baby should be able to easily enjoy the benefits of their portable crib.
FAQ
Frequently Asked Questions
Q: Are portable cribs safe?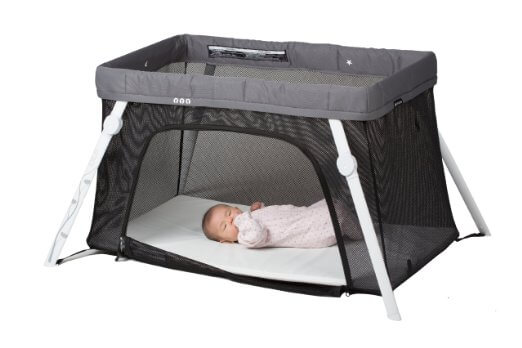 A: Yes! Portable cribs are just as safe as any other type of crib, they just come with added functionality. What is most important when selecting a portable crib is that you learn how to properly install it and use it. It can sometimes be tricky to learn how to collapse these types of cribs, so be sure to take your time and learn the right way. Always make sure you are setting the crib up the right way as well so you aren't accidentally endangering your child.
Q: How long should my child use a portable crib?
A: This depends on the specific crib and what they recommend. Typically, babies stop using cribs once they are around 35 pounds. Always check what your specific crib says and follow their instructions. It is also important to see what the maximum height is for the child, as children who are too tall can hurt themselves by trying to climb over the edge of the crib.
Q: Can I travel on an airplane with a portable crib?
A: It depends. Many of the mesh portable cribs easily collapse down small enough so that you could travel with them on a plane. In fact, the BabyBjorn, Graco Pack 'n Play, Guava Family come with travel bags that allow you to easily take the crib as a carry on item with you! The wooden portable cribs will likely be much more difficult to travel on a plane with, as they are more portable in the sense that they collapse and can be stored easily and could easily move from house to house say during a move (vs. traveling every day to visit family, etc.).
Q: Is there a specific type of bedding you should use with portable cribs?
A: Not necessarily. Rather, you need to get the specific bedding that is made for the specific crib that you purchase. You want to make absolutely sure that you purchase a mattress and sheet that are the right size so that the mattress doesn't slide around and the sheet doesn't come off. However, there is no real difference between portable cribs and regular cribs. The same rules apply.
Q: What are the advantages of a portable crib compared to a regular crib?
A: Portable cribs aren't better just because they are easy to travel with. Portable cribs tend to be smaller in size in comparison to regular cribs, which make them great for parents who live in a small home or apartment. Some cribs aren't necessarily easy to travel with but are collapsible which make them easier to store. It is these additional features that make portable cribs a great option for parents short on space, or for those who know they will travel a lot.
Decision Time
There you have it! These are the ten best portable cribs on the market today. Depending on your lifestyle and how much traveling you will be doing you can decide which crib will be right for you. If you are looking for a model that is smaller and easy to store, one of the folding wooden cribs may be right for you, vs the mesh cribs which are best for parents who will be traveling a lot with their child. Here's more info to help you make the right decision!