A long time ago, in a galaxy far, far away…
Well, you know the rest. And thanks to the preservation of the silver screen, along with a whole host of reboots, your kids do too. If they're on board with the latest fads inspired by Star Wars' most recent release, they're likely jumping up and down and begging you (or Santa, or whomever might be bringing them goodies) for the galaxy's hottest trending toys. Luckily for all of us, there's plenty to go around.
Maybe your family is all about the old school and wants to kick it with R2-D2, Leia, Luke, Han, and Chewie. Maybe they're fond of the prequels and along for the ride as Anakin battles with his inner rage, while Obi Wan and Padme try to bring him back from the brink. Maybe they're die-hard Yoda fans, and talk like this, they do. Or perhaps they're caught up in the whirlwind of new movies and want to fight alongside Rey, BB-8, Flynn, and the rest of the Resistance. No matter where your favorites fall on the Star Wars timeline, we've got top-rated toys and games from Endor to Tatooine. May the force be with you and yours in all of your playtime endeavors.
Our Top 3 Picks
Chewbacca Electronic Mask

Our rating
Authentic Chewbacca Roar
Price:

See Here

Revell SnapTite

Our rating
Problem Solving Skills
Price:

See Here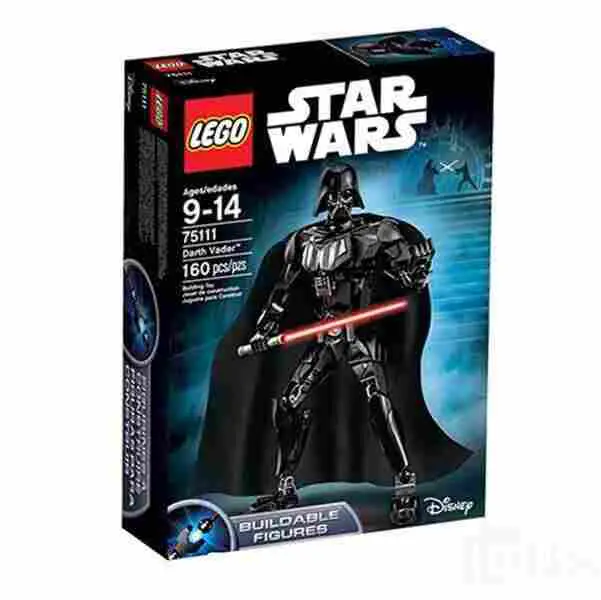 LEGO Star Wars Darth Vader

Our rating
160 pcs. Building Set
Price:

See Here

Star Wars The Force Awakens Chewbacca Electronic Mask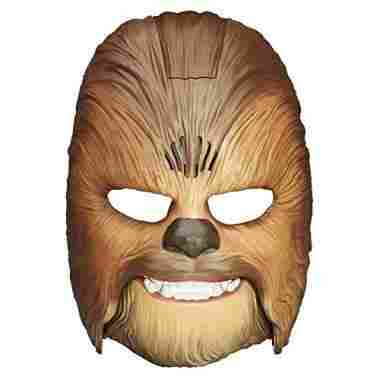 Age Range: At least 5 years old
Hasbro Star Wars Bop It Game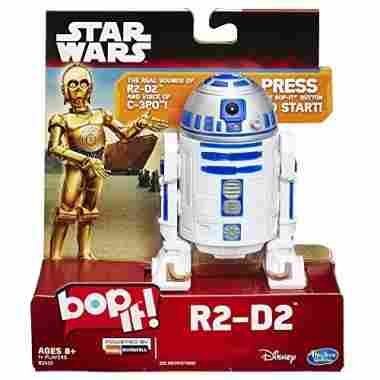 Age Range: At least 8 years old
LEGO Star Wars Darth Vader Building Kit
Age Range: 9 to 14 years old
Perplexus Star Wars Death Star
Age Range: At least 8 years old
Sphero Star Wars BB-8 Droid
Age Range: At least 8 years old
Star Wars Hot Wheels Spaceships 12 Pack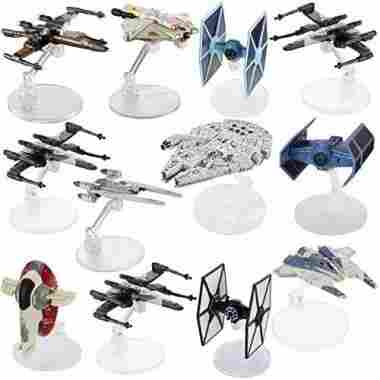 Age Range: 8 to 14 years old
Star Wars Chewbacca Pillow Buddy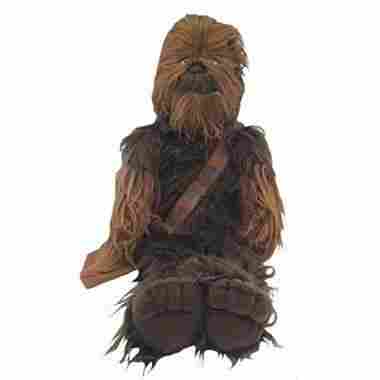 Age Range: At least 2 years old
Disney Star Wars Force Awakens Deluxe 10 Pc.
Age Range: At least 3 years old
Hasbro Operation Game: Star Wars Edition
Age Range: 3 to 7 years old
Star Wars Lightsaber Flashlight – Anakin Skywalker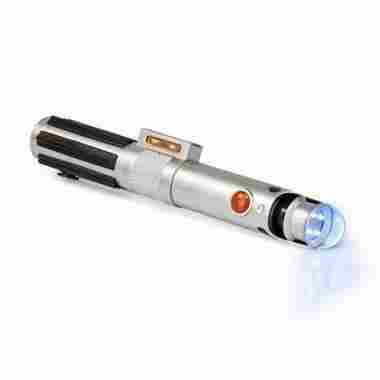 Age Range: 3 to 15 years old
Criteria Used in Evaluation of the Best Star Wars Toys
Age-level appropriate
Most of the items chosen for review can be used for children of the ages of 3 and older. The toys with the smaller removable parts are appropriately marked for much older children because of swallowing hazards. Children ages 4 and older can utilize and enjoy almost all of the toys listed here, with only a few being more appropriate for the older set. It is very important to make sure the toy is suitable for the age of the child because of hazards with small parts that can be swallowed or moving parts that can pinch small fingers. Also toys that can smaller children cannot put together on their own will not be enjoyed by them as much because they will need help playing with the toy always.
Durability of toy with repeated use
The endurance of toys is most important, especially with the action figure toys that will be used in role playing. These toys will take great abuse with repeated use and rough handling by boys and girls of all ages. The toys chosen for this review are all made of durable materials and can withstand lots of rough and tumble play for many many hours of enjoyment. Most of the items here were constructed of plastic, which can be easily cleaned, or in the case of the Chewbacca Pillow with its soft fur material, can be easily machine washed.
Realistic toy of characters in movies
Features and details of the figures and play sets in this list were all quite similar to the characters in the Star Wars movies. It is important for the quality of play if the toys are real to life of the characters that children see in the movies they enjoy and want to reenact. They get excited to see and play with their favorite characters they can relate to or would like to meet and talk to. The more the toys look like the real characters, the more intense the playing can be with the toys they own, thus increasing value in child play.
Does the toy live up to the manufacturers selling points?
The selling points of the manufacturers of these Star Wars toys were realistic and true. The pictures of the toys on websites were accurate and overall buyers were satisfied with the purchases. All of these toys provide great value for the cost of the items. Star Wars fans will be delighted to have any of these toys in their collection.
What Determined the Amazing Star Wars Toys in 2018
In choosing the Star Wars toys that can be considered as the best for this year 2018, we had to look at the benefits these types of playthings bring to the table, particularly in terms of the development and growth of children of any given age. All toys, we believe, are built for the purpose of optimizing childhood development. It's all about a matter of identifying the features in each toy that will bring about such positive changes in a growing child. Also providing invaluable input in our search is the customer feedbacks as well as satisfaction ratings that somehow gave us an idea of how well-received these products are in the real world. It is one thing to rely on product descriptions and marketing information alone while it is an entirely different matter to consider what other people think, regardless of how subjective these comments may be.
Safety aspects also had to be carefully considered since we're essentially focusing on items designed and built specifically for children. From the way the toys are built right down to the very materials used in their construction, these were carefully evaluated to safeguard children's health, safety, and wellness. The whole point is that the product should be safe for children to play with. It's clearly a no-brainer if a toy can supposedly bring a lot of developmental benefits to children yet safety issues complicate the achievement of such benefits. As final measure, we also added the toy maker's credibility especially its customer and technical support services as one of our parameters in the selection process, believing that consumers today are more demanding of a company's credibility and trustworthiness.
Star Wars toys are excellent playthings for encouraging children to use their imagination in a pretend play setting. With the 10 best Star Wars toys in 2018, you're essentially giving them the right tools to improve their cognitive, language, social, and self-control skills. You can see more Star Wars products in our top Lego Star Wars sets here.
FAQ
Frequently Asked Questions
Q: Does the Chewbacca Mask fit over eyeglasses when worn?
A: No, it will not fit over eyeglasses. The mask is specially fitted to accommodate smaller faces because of the chin mechanism that operates the roaring sounds it makes. Because of this form fitting, the inside section will not allow eyeglasses to be worn with it.
Q: Does the saber in the Darth Vader Building Set really light up?
A: No, the saber does not light up as you would think because of the package wording.
Q: How long does it take to assemble the Darth Vader Building Set?
A: It takes about one hour for a child of 7 years or older to assemble properly.
Q: Does the BB-8 Droid work on carpets?
A: This depends on the carpet type. If it is a plush-type carpet, then the toy will move very slowly. However, the promoters do state that it can move even on carpets.
Q: I purchased the BB-8 Droid and downloaded the app to my phone. I do not hear the sounds when the toy is in use, but they seem to come from the phone. Do the sounds come from the toy or the downloaded app on the phone?
A: Unfortunately and disappointedly the sounds for the toy come from the phone. This means that if the phone and the toy are not in close proximity to each other, then the full excitement of the sound mechanism cannot be enjoyed.
Q: Is the Chewbacca Pillow Buddy safe for children under the age of 3 years old?
A: Yes it is safe for young children because there are no removable parts and the toy is soft and made of plush material. Makes a very good companion huggy friend.