Almost everyone is familiar with the short, jumping man in the red hat named Mario but this classic video game character actually had a much humbler beginning. The first appearance of the Nintendo icon was actually in the original Donkey Kong arcade game that released in 1981. Known then simply as "Jumpman," Mario would receive his official trademark name in the game's sequel, Donkey Kong Junior. 1983 would see the first arcade game with the Mario Bros title but it would be another few years before Mario would make his real mark on history when Super Mario Bros. released for the NES in 1985.
Super Marios Bros didn't just launch Mario's name into every home and mind but also introduced a whole new cast of characters for the plucky plumber to fight for and against. Luigi, Peach, Bowser–these characters became incredibly well-known in the flashy pop-culture style of the '80s. Released in tandem with the best-selling video game console at the time, the Nintendo Entertainment System also known as the NES, Super Mario Bros. is often credited as a key factor in reviving the video game industry after a major market crash occurred in 1983. It has been dubbed the "greatest video game of all time" by many reviewers and fans.
After the initial success of Super Mario Bros., the Mario franchise has gone on to spawn more than 200 different titles across more than 15 different consoles, several television shows, and even a movie! There have been no less than three games featuring the unlucky hero on every home gaming system that Nintendo has ever released and has even extended into the modern era of mobile gaming with the smartphones games Super Mario Run and Mario Kart Tour available soon on Android and IOS. More than 500 million Mario games have been sold, making it the best-selling video game franchise of all time.
Although more than 37 years have passed since his very first release, Mario continues to be an iconic and beloved character in the hearts of gamers across the world. His trademark red hat and blue overalls have jumped across oceans and made their way into the homes on every part of the planet. Mario has also broken down genre barriers for video games as well as their creators and players, allowing people from all walks of life and interests to come together under one mustached banner.
We have gathered just a small sampling of some of the best current Mario games available on the market today from across the internet. We focused specifically on those that run on modern gaming systems such as the Nintendo Switch and the 3DS although arguably some of the best Mario games of all time are those first iconic few. We hope that one of our Top 10 Best Mario Games can inspire your child to dream big and remember that even the smallest person can change the future.
Our Top 3 Picks
Mario Kart 8 Nintendo Wii U

Our rating
Amazing HD Graphics
Price:

See Here

Mario Kart 7 /3DS

Our rating
3D Racing Adventures
Price:

See Here

Super Mario Odyssey Nintendo Switch

Our rating
Exciting New Sequel
Price:

See Here

The Best Super Mario Games for Kids Reviewed in 2018
Mario Kart 8 – Nintendo Wii U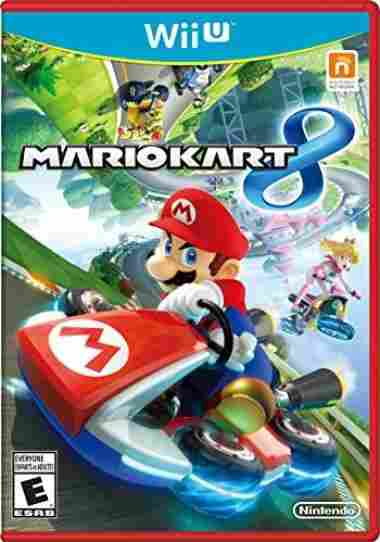 New Super Mario Bros. Wii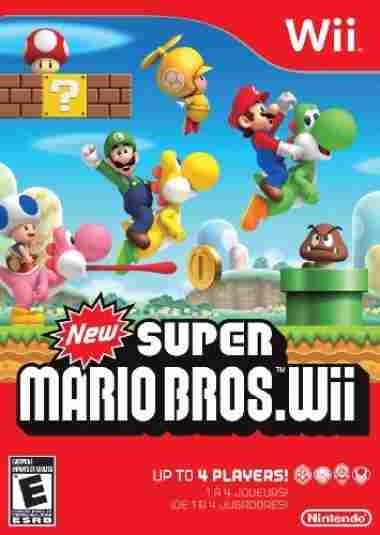 Super Mario Odyssey – Nintendo Switch
Mario Kart 8 Deluxe – Nintendo Switch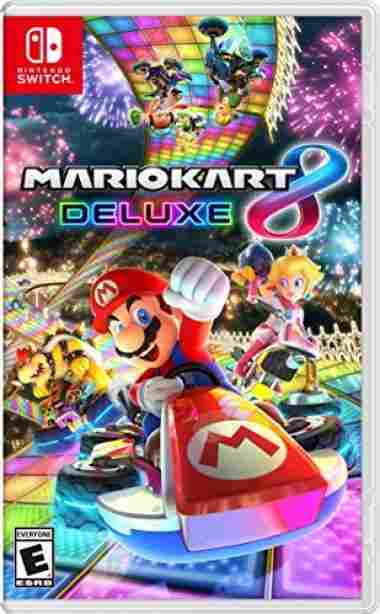 Nintendo Selects: Super Mario 3D World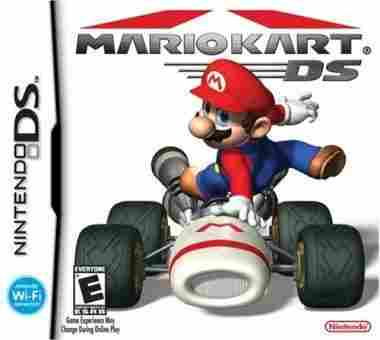 Mario & Luigi Superstar Saga + Bowser's Minions – Nintendo 3DS
Super Mario Maker for Nintendo 3DS – Nintendo 3DS
Super Smash Bros. – Nintendo Wii U
Criteria Used in Evaluation of the Best Super Mario Games
Mario Bros. is a legendary platform game made by Nintendo and released for the first time in 1983. These games have been featured on many gaming systems: six games for home consoles, three portable games, and four Namco co-developed arcade games. From Mario Bros. came Mario Kart, a fun game where you can race with all your favorite characters. This is such a wonderful, family-friendly game we needed to find the best for you.
When looking for our 10 favorite games, we searched for ones which were made for newer systems and of course included all the newest releases. Mario and Luigi have grown so much since the original game was introduced of them hopping on creatures coming out of the sewer pipes and then kicking them away. Probably the most exciting development was the release of Mario Kario 8 in April 2017.
You want a game with clear, colorful graphics. The crystal clear images and even 3D modes they have now are spectacular. You can truly get lost in the world of Mario and enjoy the scenery while you play. If you have young toddlers, they will get a kick out of watching the gameplay as if they were watching their favorite cartoon.
Being able to play individually as well as with a group of friends is also a nice selling point. Some of our choices have SpotPass and StreetPass which allow for multiple-player games. They can either play with a group of friends in the same room or they can team up with new friends online to share the adventure together.
In Mario Bros., we want games that kids can enjoy playing as their favorite characters. They can play as Mario, Luigi, Princess Peach or any of the other friends. In Super Mario Odyssey, Mario has a brand new friend named Cappy who gives him new moves and adds plenty of fun to the story. The games need lots of fun adventures to go on.
In the Mario Kart games, a wide variety of tracks greatly enhance the game experience. We looked for games that bring back some of the favorites but also add some new tracks to explore. There are fun games where you can customize your kart to show off your style and raise your chances of winning. A glider comes out of the kart when you do big jumps. A propeller comes out when you are underwater.
Super Mario Bros. games have been a huge force of family entertainment since 1983. Playing these games in whatever form is just a feel-good moment. The characters are like old friends and you can never get tired of the tracks and adventures of these two crazy brothers. These games create many hours of family fun as you teach your kids all the hidden tricks and secrets of the games, or maybe they can teach you.
FAQs
Frequently Asked Questions
Q: Which game was the first Mario Kart game?
A: Super Mario Kart.
Q: 3DS versus Nintendo DS versus 2DS, what's the difference?
A: The Nintendo DS was originally released in 2004 and has spawned several style options such as the DS Lite, DSi, and the DSi XL and was designed for normal two-dimensional video game play. The 2DS was a flatter, non-closing alternative released in 2013 that mimics the old-school Gameboy look. The 3DS actually came out a little earlier in 2011 as Nintendo's first three-dimensional (depth) gaming system but gained a lot of its popularity in more recent years. All current Nintendo DS and 2DS games have been designed to be backward-compatible with the 3DS system and can be played on all three gaming consoles, although some of the games will only utilize one of the screens rather than two. 3DS games, however, are limited to the 2DS and 3DS systems and will not work with the original Nintendo DS, DS Lite, DSi, or DSi XL.
Q: What is SpotPass mentioned in the descriptions of the games?
A: It is the Nintendo 3DS's way to access a Wi-Fi signal in order to download content. It is used to download game demos, videos from the video service and things like that.
Q: So then what is StreetPass?
A: That is used by 3DS to connect to another 3DS system in the same room and swap information. They can exchange things like Miis, specific features and SwapNotes.
Q: What it this term Mii?
A: It stands for media independent interface and is a customizable avatar. They were first introduced on the Wii but now are used on the Nintendo 3DS, Wii U, Nintendo Switch and other non-Nintendo smart devices.
Q: Won't encouraging my kids to play Mario Bros. cause them to be violent or couch potatoes?
A: Family-friendly video games like Mario Bros. can actually teach academics and life skills. They are also a great way to bond with your children. They can create teaching moments because children are more likely to listen when you are in their environment.
Q: Do video games provide any mental or physical health benefits for my child?
A: Absolutely! Studies have shown that playing video games can have a significant impact on the growth of many cognitive skills such as problem-solving, strategic thinking, and memory retention. They can also help enhance fine-motor skills, hand-eye coordination, and the ability to multitask. Video games are also an ideal way to learn socialization skills, especially with the Mario franchise which encourages cooperative and team play. The number one thing to remember when it comes to video games, and many other things in life, is that they are best done in moderation and should never replace real in-person interaction.