When summer comes along, we all want a good and enjoyable way to cool off, relax, and have a little fun. That's true for parents too! We don't want to have to forgo the pools and the beach just because we have a little one, and we don't want to leave our little ones out either! However, when it comes to kids that aren't quite yet potty trained, pools and other bodies of water can be tricky. The last thing any of us want is to cause a full-blown pool evacuation. How embarrassing and inconvenient that would be! Fortunately, there are these awesome things called swim diapers specifically for babies and young kids to use in the pool.
Swim diapers are designed to hold in all solid messes while letting water pass through freely. This is a perfect design for the pool or other water that you might bring your baby along in. Just like with regular diapers, there are both disposable swim diaper options as well as reusable swim diaper options. Whether you use reusable or disposable diapers regularly doesn't have to determine what type of swim diapers you use as there are different benefits to each. It really is just a personal preference of what works best for you. If you are only planning on getting your little one into the water every now and then, you may decide to choose disposable swim diapers. However, if you are going to be frequenting the water, it might be wise to choose a reusable option.
Our Top 3 Picks
I Play

Our rating
Soft
Price:

See Here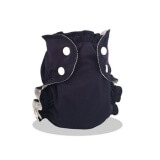 AppleCheeks

Our rating
Soft
Price:

See Here
Alva Baby

Our rating
Soft
Price:

See Here
Charlie Banana Extraordinary
Beau & Belle Littles Nageuret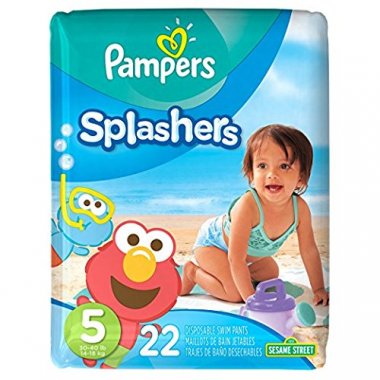 Babyganics Color Changing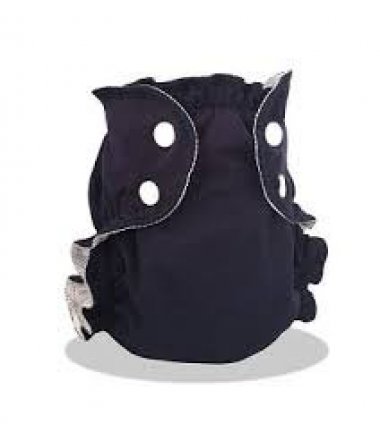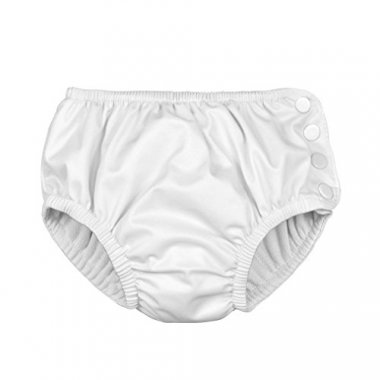 Criteria Used in Evaluation of the Best Swim Diapers
Functionality
Swim diapers are the type of product that you have to be able to really rely on when you need them. If they don't work when you need them to, it could leave you in a very embarrassing and inconvenient situation. That is why we paid extra attention to the designs and functionality of the swim diapers we evaluated and made sure to only include swim diapers that really work and do their job well.
Safety
When it comes to our children, safety is extremely important. So, the products we buy for our children need to be safe for them. We should never have to question the safety of a product that we buy for our children. We looked through tons of different swim diapers when making our list and made sure that all of them are designed in a way and with materials that are completely safe for your little one because we know how important it is to you to keep them nice and safe.
Comfort
Swim diapers are an item that sits directly against some of the most delicate and sensitive parts of your baby for sometimes extended periods of time. The last thing we want is for them to be uncomfortable for your child to wear. You need something that doesn't just work well, but feels good for your child, too. Since we understand the importance of keeping your little one comfy, we looked at the comfort of each swim diaper before we put together our list of the best swim diapers.
Appearance
This probably won't be your number one concern, but it is certainly still relevant. In addition to a good working product, you also want something that looks really great too. There is nothing cuter than a baby in an adorable swim diaper! We chose a variety of different swim diapers with different colors, prints, and styles. That way, everyone will have a great option for them and their little one!
Price
There is no questioning the importance of the cost of any product that you are going to purchase. You need to consider what your budget is and choose a product that works well for your family price-wise without sacrificing function and style because what is really even more important than just the price tag of a product, is the value of the product. We chose all high-value products that fit well within a variety of budgets so that there would be a great swim diaper for any family on our list.
User Reviews
You can read the information, specs, and features of a product from the manufacturer all day, but the best way to get a real, honest view of what a product is actually like is to look at user reviews of the product. We consider this one of the most important aspects of our evaluation process because we want to tell you exactly what you have to expect from a product once you actually have it and use it. The best way to find that out is to see what the real people that have already purchased and used the product think of it.
FAQ
Frequently Asked Questions
Q: Does my baby have to wear a swim diaper in the water?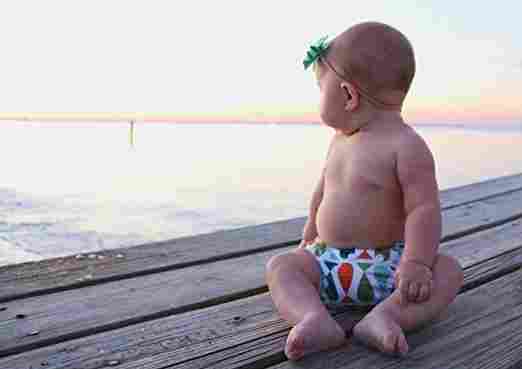 A: Some pools require babies and children that are not potty trained to be in a swim diaper when in the water, but even if you are taking your baby into the water where it is not required, you may want to strongly consider it. If your baby were to have a bowel movement in a pool, it would need to be completely drained and then re-filled. If your baby has a bowel movement in the ocean or a lake or something, it might not be as big of a deal, but it can certainly still be messy and inconvenient.
Q: Can my baby just wear a regular diaper in the water?
A: It is not a good idea to have your baby wear a regular diaper into the water. Regular diapers are designed to absorb liquid and would immediately become water-logged. It would weight your baby down and make them uncomfortable most likely as well. Additionally, once it fills with water, it would be useless at holding anything in.
Q: Should I choose reusable or disposable swim diapers?
A: It is completely up to you to use either reusable or disposable swim diapers. Both have advantages and drawbacks and you just need to consider what is best for your family. It can definitely be more cost effective to choose reusable swim diapers if you are planning on being in the water a lot with your little one. If you are only going to take your little one into the water once or just a few times, a pack of disposables might get you through just fine.
Q: If I choose reusable swim diapers, do I need more than one?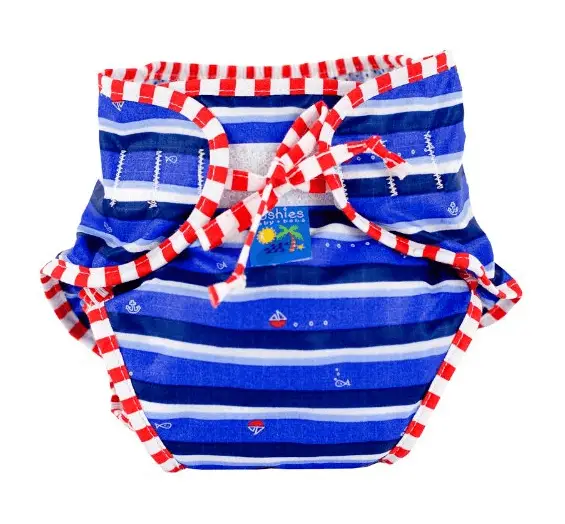 A: If you choose reusable swim diapers, it is best to have at least 2 swim diapers so that if your baby does have a bowel movement while you are swimming, you can change them into the spare diaper so that you can continue swimming. If you swim very frequently, you may want even more than 2 reusable swim diapers.
Q: Do swim diapers catch urine as well as stools?
A: Swim diapers are designed to allow water and other liquids to pass freely through them, but catch and contain solids such as bowel movements. Some swim diapers do catch a small amount of urine if the urination occurs before the baby enters the water, but generally speaking, swim diapers do not absorb urine.