As a parent, choosing the right toy for your child's overall development can be tough. There are so many toys available, all of which claim to encourage child development and cognitive skills. Not all toys are beneficial to a child's development in life, but among the few that are, a toddler workbench is by far the handiest. Triggering positive cortex stimulation and promoting better problem-solving skills makes a toddler workbench the ideal gift for any creative and handy kid. Here are the best toddler workbenches we have found in 2018.
The Best Toddler Work Benches Reviewed in 2018
Black + Decker Junior Power Workbench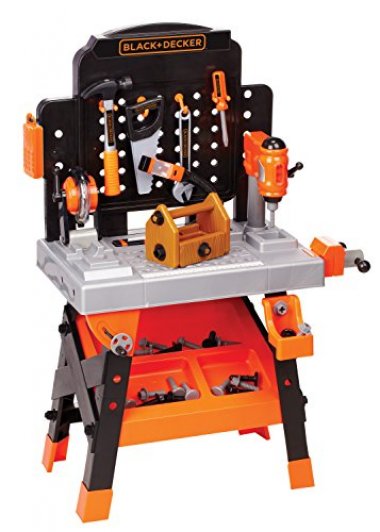 Little Tikes Tough Workshop
Solid Wood Project Workbench Play Building Set
Real Projects Toy Workshop With Tools
Step2 Deluxe Workshop Playset
Hape Master Kids Workbench
EverEarth Toddler Workbench with Tools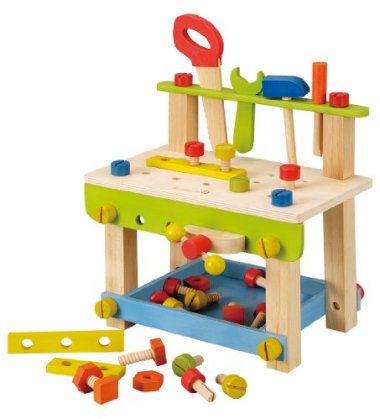 Toy Workbench and Toddler Tool Set
Step2 Real Projects Toy Workshop with Tools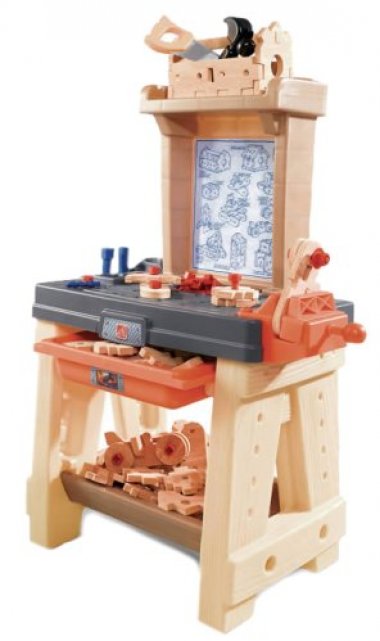 Liberty Imports Little Engineer Learning Tool
Big Daddy 2 in 1 Work Bench
Criteria Used in Evaluation of the Best Toddler Work Benches
In order to correctly and accurately place these toddler workbenches accordingly to rank, we had to run them through a tedious test based on our personal criteria. This is why the products are not placed in a specific price order, but rather overall product satisfaction. This is how we judged the products and what they were tested on.
Size
We looked at the size of the product when it is fully assembled, to see if it was reasonable to be used in the average house.
Material
The material the product was made out of played a big role in whether or not that product was safe and could last a long time.
Amount of Accessories
In order to have a complete workbench, you need tools, right? That's why the number of tools was an important part of ranking these products.
Child Development
We purposely only choose products that are beneficial to a child's development and ranked each product by their personal properties.
Amazon Reviews
We looked at the number of customer reviews and the overall Amazon score to determine the ranks of each product on the list.
Design
Whether a workbench was ugly or not applied to us, we only selected the workbenches that could fit into any surrounding and not stick out like a sore thumb.
FAQ
Frequently Asked Questions
Q: What age should I introduce a workbench to my child?
A: With plastic toys, most companies say 3, with other materials its the parents choice.
Q: Should I supervise my child while they play?
A: It is a good idea to keep an eye on your child while using a workbench, the toys are hazardous and some of the small pieces can be potential choking hazards.
Q: Can a child be allergic to the wood used in these products?
A: There is a chance a child can have an allergic reaction when playing with a workbench that is made from a certain wood. It is best to call the company before hand and find out exactly what kind of wood the product is made out of.
Q: If a 3 year old were to sit on top of the workbench would it break?
A: No, these workbenches are sturdy enough to hold light weight, but not really recommended.
Q: Is Adult assembly required?
A: On most of the products adult assembly is required, but not all products on the list do.
Q: Could any of these pretend tools be potentially harmful?
A: It's always a good idea to supervise a toddler with any kind of toys, not just playsets with various pieces. These have all been certified safe for toddlers with no sharp edges or injury-inducing pieces, but if you're worried, you can always keep the drills without batteries. As always, parental supervision is suggested.