When the Nintendo Wii first arrived on the scene, people were skeptical and then downright obsessive, and it's no wonder when you look closely at the technology involved in its remote control system. Unlike standard controllers before it, the Wii remote utilized a handheld pointing technology that recognizes and clocks movement in three dimensions. This means that you aren't just hitting buttons to control your character or the mechanics of the game–you're swinging your tennis racket, or thrusting your sword, or spinning across the dance floor in real time and the remote is picking up on your actions and translating them into the rules and world of the game.
This opened hundreds of doors in the gaming industry. Clunky accessories were no longer necessary in order to sell a functioning platform that required physical activity to complete the game. And where once games were notorious for creating couch potatoes, now there were options for even the most dedicated athletes to get fun, moderate workouts in from right in front of their television.
Not every Wii game insists that you jump around your home like a maniac, but plenty do (and are darn fun for it), and the ones that don't make up for it in their narrative abilities and platformed challenges. Grab a few Wii remotes and settle down with one of our favorite games from this last year. Whether you or your child are playing solo, or family game night has received a whole new makeover, we're sure you'll love what these have in store.
Our Top 3 Picks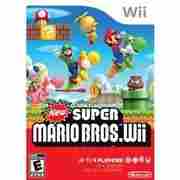 New Super Mario Bros

Our rating
Multiplayer Mode
Price:

See Here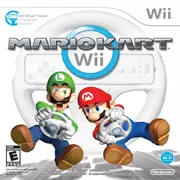 Mario Kart Wii

Our rating
Speed-Boosting Flips
Price:

See Here

Just Dance 2016

Our rating
+Karaoke mode
Price:

See Here

Our Picks For The Top Wii Games for Kids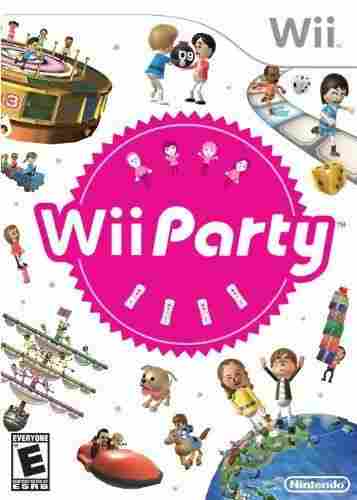 LEGOBatman2: DC Super Heroes
Sonic & Sega All-Stars Racing
Criteria Used to Evaluate the Best Wii Games for Kids
The Nintendo Wii System combines video games with physical activity for creative fun and adventure. We chose games that promote physical involvement, social interaction, and imagination. Some include learning or demand coordination, and many help sharpen cognitive skills. All games require a good attention span, and if they weren't fun, then no one would play them so this definitely figured into our selections. Recognizable characters and activities that can involve the entire family were also considered.
The more active a game, the better it is for a child's health. Since Nintendo's Wii system requires players to move to make things happen on the screen, playing these games often can help kids develop their balance and timing. Even more importantly some games can aid in maintaining a child's healthy weight and improve their hand-eye coordination. Kids like to run around and burn off energy once in a while, and Wii can take advantage of this instinct by offering an exercise that masquerades a play.
Movement helps improve memory and, at different stages of development, causes connections to be made in a child's brain. Receiving and understanding instructions then acting upon them is a necessary part of life, and Wii games help build on this. In order to improve in the game, kids need to observe and respond with increasing speed and skill. Wii has given them an opportunity to test themselves and appreciate their improvement as they grow. This helps build self-esteem and an interest in both competitive and personal play. Playtime is often more enjoyable when it involves competition or comradery so if a game allows for multiple players that makes it potentially more beneficial and possibly more interesting for players.
Some games are designed to educate in or out of the classroom. Most of them require some problem-solving abilities, and higher levels of play will improve these skills. Sometimes a game just makes learning more invisible and less stressful, so kids are more likely to accept a lesson that seems like a game. Again, if it isn't fun, it probably won't get used, so we've chosen educational games that are also enjoyable.
When children adopt new roles and act out stories involving other characters their imaginations are triggered. We thought this was a good quality to encourage to inspire further creativity in their lives and interactions with others. Learning skills like driving a race kart or a car and fighting evil with weapons that don't even exist require a lot of creative juice so, these too were qualities we looked for.
Our top picks brought together as many of these features as possible in order to maximize the quality of play for your kids. Nintendo's Wii system allows children a more immersive interaction with games than previous and some current game systems. From sports to dance to interaction with cartoon style characters, we wanted to ensure that playtime is fun, active and exciting for anyone who picks up a console.
Wii Games and Children's Development
There has been some controversy as to whether computer or video games are good or bad for kids. There are those who say that sitting in front of a TV and game console all day long can lead to significant loss of motor development. Some would even say that it can contribute to the development of obesity.
But if you are going to look at the design of the Nintendo Wii system, it addresses specifically this concern. It actually encourages children to become more actively involved in the gameplay. This is made possible by the systems unique motion-sensitive inputs such that players will have to really move parts of their bodies to interact with these games. This helps provide kids the necessary stimulation for their psychomotor development. This is especially true in games that involve whole-body movements such as dance and sports.
Additionally, there are also games that can help children enhance their problem-solving skills as well as imagination and creativity. They learn to harness their planning and strategic thinking skills not to mention their ability to predict the consequences of certain actions.
But what is really amazing about the Wii system is that it allows for a multiplayer experience. This can enrich their social interaction abilities and pave the way for healthier social relationships. If the child plays these Wii games together with his or her family, then family relationships are not only enhanced but are also strengthened.
FAQ
Frequently Asked Questions
Q: Don't these games just encourage kids to play more video games?
A: Not really. Most games are focused on playing over and over and going up by increasingly difficult levels. These games are more than just entertainment. They are selected to improve a practical skill, or increase education, get kids active, and involved with other players.
Q: How do we keep our kids from ignoring other people and playing games alone?
A: Some games are better to play with at least one opponent. You can choose this kind of game and allow kids to play only when they have a friend or family member to play against.
Q: Why should we choose Wii and it's games over another system?
A: Wii has the largest library of motion-based games. If you enjoy using the sports or dance games, then it only makes sense to include the children's games as well. In fact, Wii focuses on family-oriented games, and many of them encourage physical play which is always a big plus for kids who tend to be inactive.
Q: Why not just encourage kids to go outside and play with a ball?
A: Outside is a great place to play and if fresh air and sunshine are available, so much the better. But a lot of kids can't play outside in the dark or when the weather is bad. Sometimes you need to know exactly where your children are and what they're doing.
Q: Why do we need a Wii Party instead of just playing music?
A: Music is great, but sometimes kids just stand around and listen to it. Wii Party is a great way to get kids interacting and having fun. Games get people to let their guard down and relate to each other more easily.
Q: What happens when my kids outgrow the system?
A: They won't. The Wii system can continue your child's education throughout their life, and there are lots of games that you might enjoy, too. Endless Ocean: Blue World takes you under the sea, there are Active Worlds that allow you to visit historical sights or build a city. New games become available all the time.
Q: How do I know which video games are fit for my child to play?
A: The Nintendo Wii helps to take the guesswork out of this concern for parents. However, if there is still doubt, all video games now come with a code as to who is the ideal audience for that particular video game. Understanding this rating system is important and is something a parent can learn online.
Q: Is there research into the benefits that Nintendo Wi provides kids?
A: Yes, as a matter of fact, there has been some research conducted on the benefits of the Nintendo Wii games. Researchers have actually determined that playing interactively with Nintendo Wii can actually make exercise fun and even help fight childhood obesity.
There are also research studies into the fact that maybe interactive video games such as the Wii system. that require movement could be used as a therapeutic tool to help strengthen certain muscles in the body.
Q: How does the motion control work?
A: The Wii remote straps to your wrist (so that it won't go flying if you get a little overenthusiastic in your games), and then the receiving box (or your console) reads signals from the remote. This remote is different from its predecessors in that it transfers signals in three dimensions, meaning it captures the various movement you do. If you want to play a game with more intricate or complex motion analysis, you can purchase the Wii Plus accessory, an extension of the normal motion-sensing remote.
Related Posts
10 Best Xbox One Games For Kids
10 Best PS4 Games for Kids
5 Best LEGO Video Games