Affordable First Birthday Themes for Baby Girls & Baby Boys!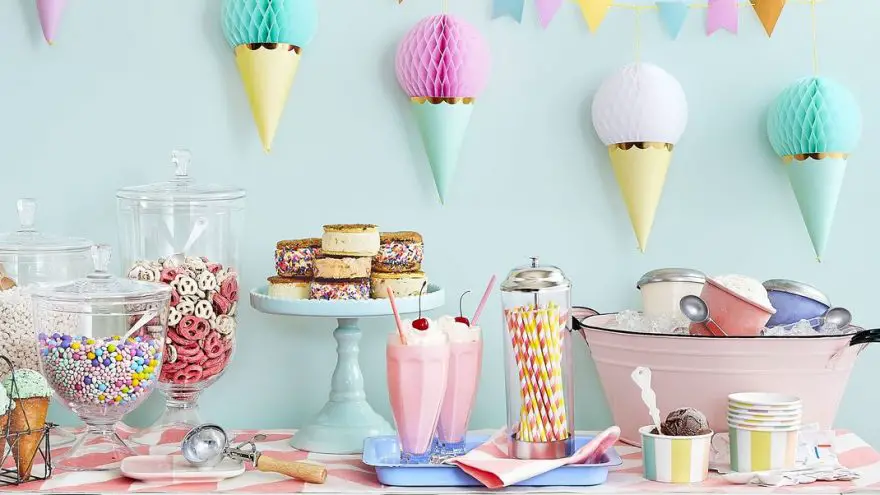 When your baby turns one, its a big deal! You've now officially got a toddler on your hands. For many parents, it's incredibly important to throw a big first birthday party. If you aren't sure what some good first birthday themes are, keep reading for our top suggestions for affordable first birthday themes for baby girls and baby boys! 
When you first decide you want to throw a first birthday party for your child, you should start by picking a theme! The theme will help guide all of your planning – from the decor, to the cake, the food, the party favors, and more. 
What is a 1st birthday called?
Your baby's first birthday is really quite important! Cultures all over the world have different traditions when it comes to birthdays, but most have one thing in common: celebrating the first birthday is a must. Your baby has made it through their first year and is growing and developing rapidly. For many, this birthday is the time to celebrate all of the blessings given to the child and their bright future ahead. 
If you are interested in learning about how people celebrate first birthdays around the world, there is a great article that rounds up some of the top countries and their unique traditions! 
Interestingly, some people actually get confused about what the first birthday is. For most of us, we call the first birthday one year after the day that the baby is born. While this doesn't take into account the 9 months the baby was growing before birth, it is certainly easier to keep track of, and marks the one year that your child has been living on their own! While it might be weird to think of your baby being born and being "0" it certainly gives you much to celebrate 12 months later when they turn one!  
What time is best for a 1st birthday party?
One major part of planning a party is picking the time. If the party is for an adult, you are likely to plan the event in the evening. However, that is not the best idea when it comes to planning a first birthday! Instead, you should take into consideration your baby's usual schedule and plan around that, keeping in mind things like when they usually wake up, when they take a nap, and when they go to sleep. 
We recommend selecting a few hour window when your child is usually the most active and lively. For many, that will either be late morning once they have been awake for a bit or later in the afternoon once they've had their afternoon nap. 
It is true that every parent has their child on a slightly different schedule and there is no way to make every guest happy with the perfect time for them. Instead, consider your child and what will work best for him or her. Thankfully, that will probably be best for most of the children that are invited as well. Also, keep yourself in mind! Does a 10 am or 11 am party seem too early? Does 4 pm seem too late? Do what is best for you and your baby so that you can both have an enjoyable time!
Something else to consider with timing is the food you plan to serve. Having a party either late morning or late afternoon means you don't necessarily have to serve a full meal (which would be expected if the party was in the afternoon around noon or 1 pm). Instead, you can stick to snacks and cake and some drinks! This is another way to save some money if you are looking to keep costs down.  
What is a good theme for a 1st birthday party?
Now for the fun part – the theme! There are so many awesome options for themes for a first birthday party. You can definitely come up with a theme on your own by thinking about your child's favorites at the moment. Do they have a favorite movie or tv show that they watch on repeat? A favorite toy that is always in their hands? That can be a great inspiration for a party. 
However, if you are looking for some inspiration, here are some great themes to consider:
Top First Birthday Themes for Baby Girls:
Minnie Mouse: A classic Disney character who is super adorable and makes for great, girly decor!
Unicorns: Girls love unicorns! Their bright fun colors make for a great vibrant party theme. 
General princess: You could select one Disney princess, or you could make it a general princess party that has every guest feeling like a princess. Perfect for ensuring no one is fighting over which princess is best or who gets to be which princess!
Polka dots: A simple theme that is easy and affordable, and easy to customize based on your child's favorite color! Or, do a rainbow of colors or another palette that you love. 
Butterflies: If there is one insect you are safe to decorate with, it's the butterfly! Pretty and delicate, they make for a perfect, whimsical themed party!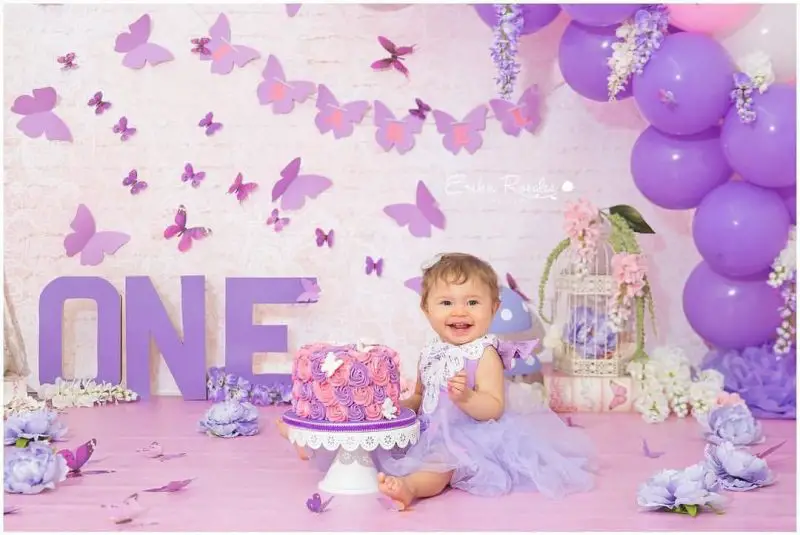 Carnival: Bring the carnival home with a fun theme that is all about having a lot to do! Set up lots of activities (that are age-appropriate) and every guest is sure to have a blast!
Ballerina: What little girl doesn't want to be a ballerina? Get lots of tulle fabric and have a blast creating this super girly theme! 
Top First Birthday Themes for Baby Boys:
Safari/Jungle: Lots of cool animals make this a perfect theme that every guest will love!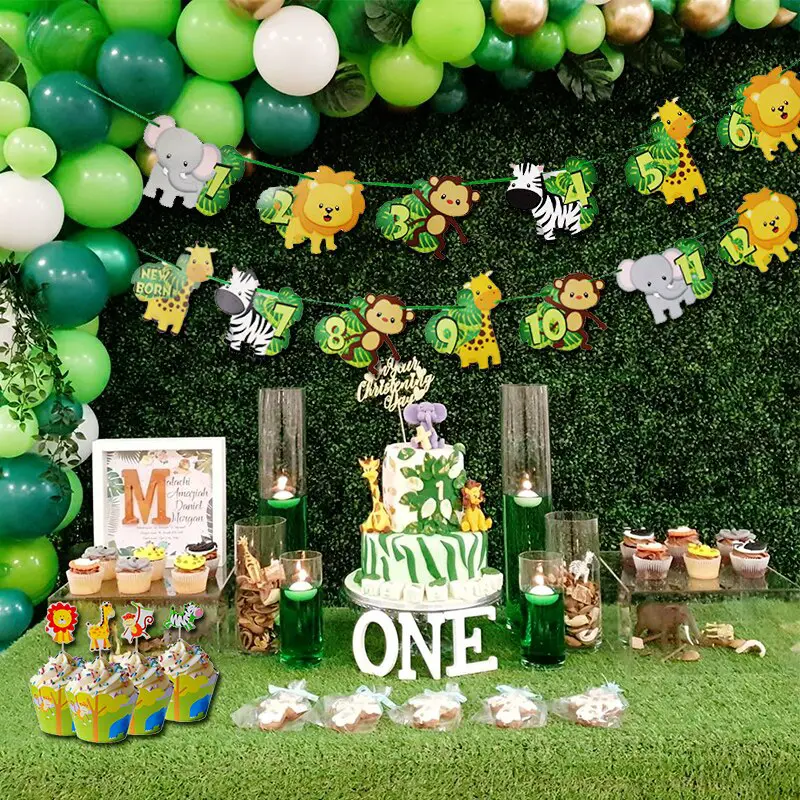 Carnival: This is also a great theme for a boy's party as well. In fact, if you are planning a joint party say for a neighbor or if you have twins, a carnival theme will make everyone happy!
Sports: Your one year old likely doesn't have a favorite sport yet, but maybe pick what yours is and have that be the theme! Soccer balls (or basketballs, footballs, etc.) make for great decor!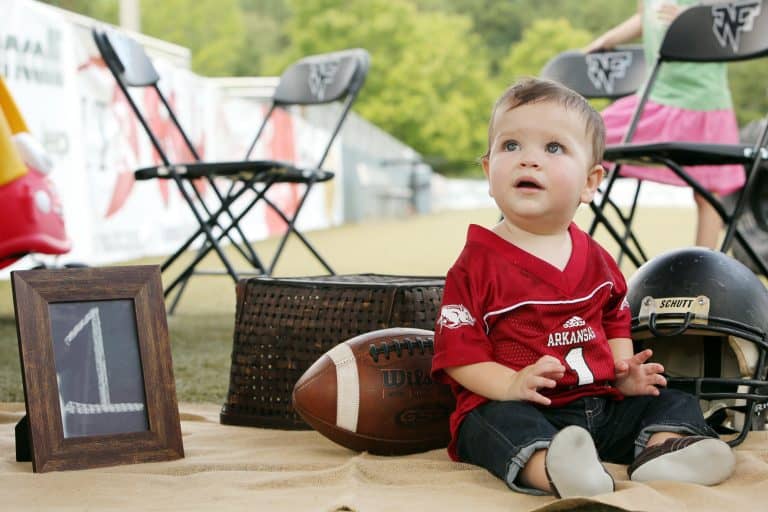 Cars: Boys love playing with cars, so this is an easy theme that is sure to be a winner. Little toy cars also make for great and affordable party favors!
Teddy bear: This is a perfect, snuggly theme that any boy would love. Make sure there are plenty of cute cuddly bears around to snuggle and play with! 
Mickie Mouse: Another Disney classic that you really can't go wrong with. This is also a great option for a joint party- just have a mixed Minnie Mouse and Mickie Mouse party! 
How do you decorate a one-year-old birthday party?
When it comes to decorating for a one-year-old's birthday party, there is actually a lot you should keep in mind. Most importantly, safety should be your top priority! Once a child turns one they are sure to be a lot more active and are sure to be crawling around or possibly even walking. To keep everyone safe, you should keep your decorations simple and if possible, out of reach of all the child guests. 
Instead of getting a lot of additional decor, we recommend having things like the food and party favors be the majority of your decorations. This will help you to save money and also makes clean up a lot easier – the decorations will be gone! Consider investing in one big decoration (say, a custom sign or a balloon arch) that is the focal point and keep everything else simple. 
If possible, try to decorate for your party in advance. If you are having an outdoor party that will be a bit of a challenge, but if you are using one room in your house like a basement or an event facility, see if you can set up even just the night before. That way, the day of the party, you get to enjoy it as well!  
Wrapping Up
Throwing a first birthday theme party for your child is sure to be a lot of fun and give you lasting memories. Be sure to take lots of pictures so that even if your child doesn't remember the party, they can see the photos and share in the joy as well!
Most Read