Five Fun Ways to Celebrate Mother's Day with your Children
Mother's Day is approaching quickly and you are wondering how to start creating some happy and healthy Mother's Day Traditions with your family. There are many things you are able to do outdoors because May is a nice time of the year. There are also many things you can do indoors as well if the weather is not cooperating. There are free events for families in some cities on Mother's Day if you would like to take the family out. There are also special meal deals for Mom if you choose to go to a nice family restaurant. There is also Grandma and Grandpa's house if you decide to have a family get together. There are also many ideas if your family is on a budget and you want to keep the costs down.
May is the month of flowers and people begin to start doing things outside.
There is grass to cut and flowers to plant and last winter's mess to clean up if your area had a brutal winter like many areas have had this year so far. If you are planning to have a barbecue for Mother's Day just with your family, it's time to clean up the yard. What a nice gift for mom to be able to present her with a well-mowed lawn and flowers blooming on a warm sunny day. You can start by serving mom breakfast in bed and cleaning up the dishes for her. You can also have a family breakfast and give mom her cards for Mother's day along with the special gifts you might have made or bought her. Then invite the grandparents over for a barbecue and have a family party. There are many good foods to barbecue like chicken, bratwurst, hamburgers, and hotdogs. Dad can make a salad and add some chips for snacks and you all can stop by the bakery and pick up the cake for mom. Buy a few balloons and the family will have a memorable Mother's Day.
If you decide you want to go out for Mother's Day, the Zoo is usually free in some cities and in other cities, Mother's get in for free. Your family can choose to spend the day at the zoo and bring along a nice lunch for everyone to share. There are many picnic tables to sit down and rest and eat your lunch with your family. Take a free train ride with the family and tour the zoo after you are finished with your lunch. If you have toddlers and preschoolers, you can rent a double stroller or bring your own if your little ones are getting tired. Going to the Zoo is always fun for the whole family. Don't forget to bring your camera so you can get some good pictures of the family and of mom for your family picture book. Pictures make the best memories.
You can also decide to go to the Museum if the day is kind of rainy out.
 Museums also offer deals for moms on Mother's day. Some museums are free in certain cities, you just have to check what cities offer donations and what cities charge by age. There are usually discounts for seniors if you decide to invite grandma and grandpa. Your family can also pack a lunch and eat in the cafeteria area of the museum. Kids of all ages are always interested in the museum because the displays are so amazing. Museums have quite a bit of American history and also some displays of dinosaurs from millions of years ago. Mom, Dad, and the family can enjoy hours of fascinating stories of the history of America and other foreign lands. This is a good way to start teaching your family about ancestry. In addition, don't forget the camera again. Many families have great phones that are able to take lifelong memory photos and you can print these photos out at any photo store or send them into companies online that offer free photos for a membership.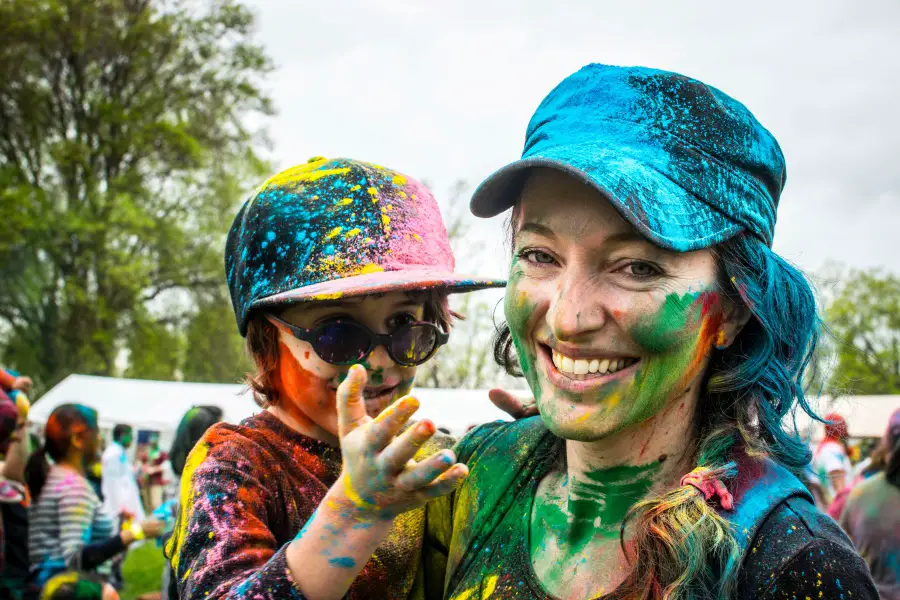 If you decide you want a quiet Mother's day with just your children, eat a healthy breakfast and take the kids to a park for the day. Pack a nice lunch and grab a few kites for the kids and find the lagoon so the little ones can feed the ducks. Give Mom a treat and let her relax and enjoy the day why dad helps the kids fly the kites and bring popcorn along for the ducks. This is another occasion for your family to have a camera on hand. These are good memories and the pictures alone will make good memories of how the family has changed throughout the years.
Mom might also want to go to a movie for special family time on her special day. You can make mom a nice breakfast and help clean up and clean the house and have the kids clean their rooms to help mom out for Mother's day. Dad can help the kids pick out some nice clothes and mom can pick the time of the movie and after a small lunch, the family can go to the movies. Remember to ask mom what she wants and each child can buy mom a snack at the movie theater and the family will have created a nice memory for Mom on Mother's Day. Movies are also a memorable event. After the movie, the family can take mom to the park for a walk.
These are just a few simple fun craft gift ideas for Mother's day and there are so many more ideas as well. No matter what you do for mom she will love it. It's not about the money, it's the thought in life that counts. Mother's are just as special as Father's and that's why there is Father's Day as well. Life goes so fast and some kids don't have their parents as long as others. It's important to enjoy and respect your Mother all you can because as people get older, you never know what can happen. Mothers teach their children, love their children, are proud of their children and have the most important component, unconditional love for their children. This is what kids need in order for them to feel safe and know you are totally supportive of everything they do.
Most Read