How to Choose Quality Clothes that Grow with Your Kid
Buying clothes for your kids can sometimes feel like a never-ending task considering the rate at which the little ones grow. Also, the clothes always seem to get worn out every few months if not weeks thanks to the holes kids rip into their brand-new jeans.
While not all clothes are made to last, the key is quality over quantity. However, if you have no idea what to look out for when shopping for your kid's clothes, you may end up frustrated by clothes that rip too easily or ones your kid never wears.
So how do you choose quality clothes that your kid can wear for a long time and that will even grow with them? Here are a few pro-tips that will make it easier for you while shopping.
Choose the Right Fabric
Choosing the right fabric is not only about comfort and quality but also about the durability of the clothes. If you want your kid's clothes to last longer, you should consider fabrics such as cotton, silk, linen, and wool which are more natural fibers.
Preference of natural fiber does not completely discount synthetic fibers. Due to technology advancement, some synthetic fibers have great qualities such as being able to stretch which is great for parents looking to buy clothes in a bigger size for their kids. Clothes with a mixture of synthetic fiber and natural fiber, but with a higher percentage of natural fiber are great and will perform well.
Although cotton is a high-quality fabric, some cotton clothes may be of low quality if the manufacturer used low-grade cotton during production. The best way to know high-quality cotton clothes is to feel the fabric. If it feels too light and brittle, it means the clothes will tear more easily especially during hard play. On the other hand, a rough fabric will be uncomfortable for your kid.
Consider the Brand
With so many brands coming up in the market, it could be a little confusing knowing which brands will offer you quality clothes that will last you a while. To find out, be sure to check out reviews from other parents which will give you a pretty good idea what to expect.
It's also important to educate yourself about different brands that offer quality clothing. You can do this by visiting different clothing stores and taking note of the fabric build. With longevity as a top priority, it's best to choose brands that include features that allow clothes to grow with your kid, such as adjustable straps or roll-up hems.
Brands like Hannah Anderson always stock high-quality clothes that will last longer so your kids will easily grow into them.
Consider Durability
When it comes to choosing clothes that will grow with your kid, opt for better durability. Besides choosing clothes from trusted brands, you need to make sure that the clothes will be stand up to hard play. Kids will smear mud all over themselves as well as pour sauce and soup on their clothes as they eat.
As such, you will need clothes that will be able to withstand this mess and wash well. Make sure to buy a small wardrobe of play clothes made from durable and sturdy materials such as denim and think cotton for playtime. This way, you won't have to worry about throwing out clothes every now and then due to stubborn stains.
Comfort is a Top Priority
Making sure that your kids are comfortable in the clothes you buy them should be one of your main consideration especially if you want your kid to wear the clothes for longer. Fabrics made from fiber extracted from animals and plants such as cotton and wool will offer more comfort than synthetic fabrics.
Tags will easily tell you if the clothes are made from natural fiber, synthetic fiber or a mixture of both. When your child is comfortable in the clothes they are wearing, they will not be in a hurry to throw them at the bottom of the closet.
Buy A Size Up
Ever looked at your kid and wondered how big they have grown? Sometimes parents are caught off-guard by the rate at which their kids grow. It's normal, happens all the time. So, do not be surprised when you find yourself rushing to the store to buy a new pair of jeans or tees every once in a while. We understand this which is why buying a size bigger is a great way to make sure that your kid will grow into the clothes and you minimize the trips to the store to buy more clothes.
If you decide to use this strategy, make sure that you buy very high-quality clothes that will not wear out quickly. Also, make sure only to go one size up so that the clothes won't appear too large for your kid.
Go for Pants with Adjustable Waist Bands
Every kid loves a good pair of pants. We, on the other hand, love pants because kids can easily play around in them. Pants with an adjustable waistband allow your kid to wear the same pair of their favorite jean for longer than with regular pants.
The bigger size will not be a problem because you can adjust the pants to fit your child now and keep making adjustments as they grow. That way your kid gets to wear their favorite jeans (and yours) even when they've grown a few inches taller.
Cheap Clothing Isn't Really Cheap
For a long time, many parents have believed that since the tear and wear of kid's clothes is so high, cheap inexpensive clothes is a good solution. While this may work, you will realize that most of these cheap clothes are thin, reap seams easily and do not last long, which keeps you going back to the clothing shop all too often.
Quality expensive clothes that serve you for longer is a better deal. Instead of buying cheap clothes every now and then, consider buying high-quality clothes that will last longer.
Quality is Everything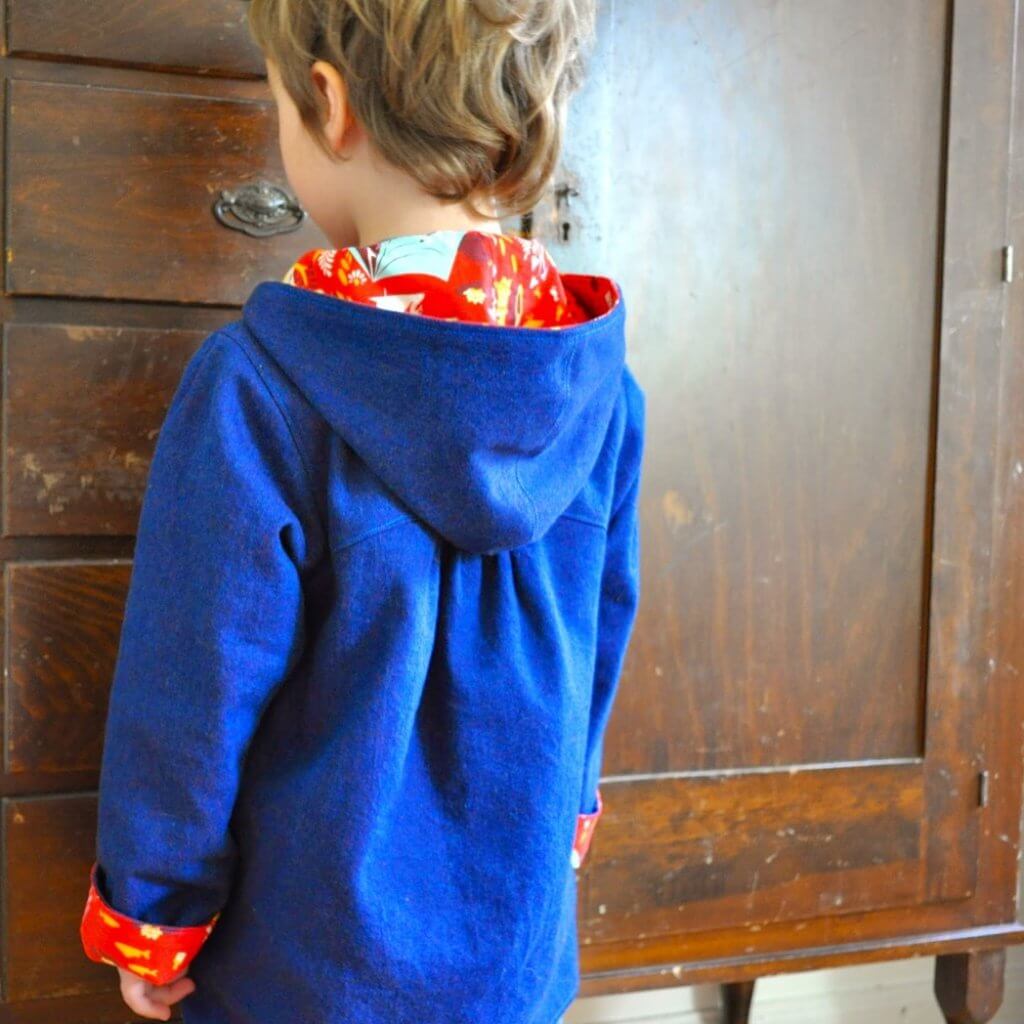 To determine the quality, you must check the stitching of the clothes. High-quality clothes have even stitches, short seam stitch to ensure better strength, and have more stitches per inch. You will also notice that high-quality clothes stitch hems are completely invincible and that garments with facings include interfacing which adds to the strength of the seam and the quality of the clothes.
Style
Of course, to wear a garment for long, you'll also have to consider style, especially when dealing with older kids. Understanding their style will help you gauge how likely they will wear the clothes you buy them and for how long. Older kids turn to their friends for tips on what is trending or what they are wearing. However, since we want clothes that they can wear for long, choosing the right style for your kid will save you a great deal of trips to the clothing shop. A great pair of stylish pants and tees in a solid color are more likely to stay in style.
With these pro tips, your kids can now wear their clothes for as long as they can. Remember, quality will probably cost you. When it comes to quality clothes that grow with your kid, it's probably best to spend enough that it stings a little.