25 Inspiring Pregnancy Quotes for Parents
Becoming a mother is something unlike anything else in the world, nothing can compare to the feeling of cradling your newborn child after carrying them in your stomach for 9 long awaited months. The anticipation of the dramatic 9-month wait can be hard on a lot of soon to be moms out there, and that is why we put this little list together to give all you struggling soon to be moms some hope and motivation to keep on going. So without further ado, here are 25 inspiring quotes for mums to be.
"The moment a child is born, the mother is also born. She never existed before. The woman existed, but the mother, never. A mother is something absolutely new." and so in you, the child your mother lives on and through your family continues to live… so at this time look after yourself and your family as you would your mother for through you all she will truly never die." – Osho
"I loved you from the very start…
You stole my breath, embraced my heart.
Our life together has just begun,
You're part of me, my little one.
As a mother with child, each day I knew
My mind would be filled with thoughts of you.
I'm daydreaming of the things we'll share,
Like late-night bottles and teddy bears.
Like first steps and skinned knees,
Like bedtime stories and ABC's.
I'm thinking of things you'll want to know,
Like how birds fly and flowers grow.
I've thought of lessons I'll need to share,
Like standing tall and playing fair.
When I first see your precious face,
I'll pray your life be touched with grace.
I'll thank the angels from above,
And promise you unending love.
Each night I'll lay you down to sleep,
I'll gently kiss your head and cheek.
I'll count your little fingers and toes,
I'll memorize your eyes and nose.
I will linger at your nursery door,
Awed each day that I love you more.
Through misty eyes, I'll dim the light,
And whisper, "I love you" every night.
As mother with child our journey's begun,
My heart's yours forever, little one.
I loved you from the very start…
You stole my breath, embraced my heart."
Unknown
"From the moment you hold your baby in your arms,
you will never be the same.
You might long for the person you were before,
When you have freedom and time,
And nothing in particular to worry about.
You will know tiredness like you never knew it before,
And days will run into days that are exactly the same,
Full of feedings and burping,
Nappy changes and crying,
Whining and fighting,
Naps or a lack of naps,
It might seem like a never-ending cycle.
But don't forget …
There is a last time for everything.
There will come a time when you will feed
your baby for the very last time.
They will fall asleep on you after a long day
And it will be the last time you ever hold your sleeping child.
One day you will carry them on your hip then set them down,
And never pick them up that way again.
You will scrub their hair in the bath one night
And from that day on they will want to bathe alone.
They will hold your hand to cross the road,
Then never reach for it again.
They will creep into your room at midnight for cuddles,
And it will be the last night you ever wake to this.
One afternoon you will sing "the wheels on the bus"
and do all the actions,
Then never sing them that song again.
They will kiss you goodbye at the school gate,
The next day they will ask to walk to the gate alone.
You will read a final bedtime story and wipe your last dirty face.
They will run to you with arms raised for the very last time.
The thing is, you won't even know it's the last time
Until there are no more times.
And even then, it will take you a while to realize."
So while you are living in these times,
remember there are only so many of them
and when they are gone, you will yearn for just one more day of them.
For one last time.
-Author Unknown
"I felt you. You were a pea. Then a lemon. Then an eggplant. I followed advice. I read twelve books. I quit coffee. Could you tell I was scared? I talked to you, sang to you… I wasn't ready. But then you were here. Ten toes. Eight pounds. Love. Big fat love. I held you. I fed you. I realized that I would spend my life doing things to make you happy — and that that would make me happy. And then there are the times I want to give up. You've made me rethink my sanity. You've made me want to fall on my mother's feet and tell her that I get it. But then you smile and you say my name — and you grab my hand with those little fingers. We're growing together. We are seeing the world like it's new. I will open my heart and love will rain down all over you. You'll giggle, and I'll do it all over again. And we will walk hand in hand. Until you let go. I made you, but you made me a mother."
– Unknown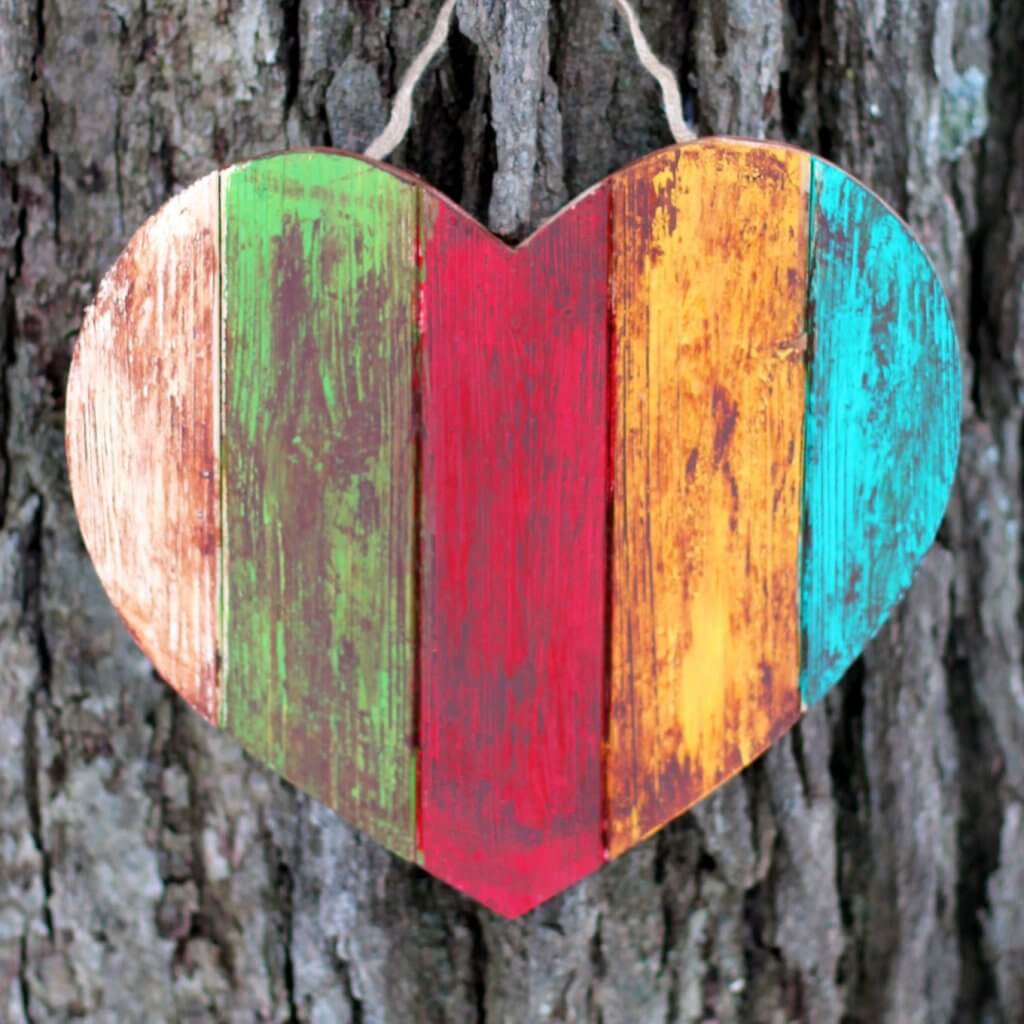 "We are sitting at lunch one day when my daughter casually mentions that she and her husband are thinking of "starting a family." "We're taking a survey," she says half-joking. "Do you think I should have a baby?"
"It will change your life," I say, carefully keeping my tone neutral.
"I know," she says, "no more sleeping in on weekends, no more spontaneous vacations."
But that is not what I meant at all. I look at my daughter, trying to decide what to tell her. I want her to know what she will never learn in childbirth classes.
I want to tell her that the physical wounds of child bearing will heal, but becoming a mother will leave her with an emotional wound so raw that she will forever be vulnerable.
I consider warning her that she will never again read a newspaper without asking, "What if that had been MY child?" That every plane crash, every house fire will haunt her.
That when she sees pictures of starving children, she will wonder if anything could be worse than watching your child die.
I look at her carefully manicured nails and stylish suit and think that no matter how sophisticated she is, becoming a mother will reduce her to the primitive level of a bear protecting her cub. That an urgent call of "Mom!" will cause her to drop a soufflé or her best crystal without a moments hesitation.
I feel that I should warn her that no matter how many years she has invested in her career, she will be professionally derailed by motherhood. She might arrange for childcare, but one day she will be going into an important business meeting and she will think of her
baby's sweet smell. She will have to use every ounce of discipline to keep from running home, just to make sure her baby is all right.
I want my daughter to know that every day decisions will no longer be routine. That a five year old boy's desire to go to the men's room rather than the women's at McDonald's will become a major dilemma. That right there, in the midst of clattering trays and screaming
children, issues of independence and gender identity will be weighed against the prospect that a child molester may be lurking in that restroom.
However decisive she may be at the office, she will second-guess herself constantly as a mother.
Looking at my attractive daughter, I want to assure her that eventually she will shed the pounds of pregnancy, but she will never feel the same about herself.
That her life, now so important, will be of less value to her once she has a child. That she would give herself up in a moment to save her offspring, but will also begin to hope for more years, not to accomplish her own dreams, but to watch her child accomplish theirs.
I want her to know that a cesarean scar or shiny stretch marks will become badges of honor.
My daughter's relationship with her husband will change, but not in the way she thinks.
I wish she could understand how much more you can love a man who is careful to powder the baby or who never hesitates to play with his child.
I think she should know that she will fall in love with him again for reasons she would now find very unromantic.
I wish my daughter could sense the bond she will feel with women throughout history who have tried to stop war, prejudice and drunk driving.
I want to describe to my daughter the exhilaration of seeing your child learn to ride a bike.
I want to capture for her the belly laugh of a baby who is touching the soft fur of a dog or cat for the first time. I want her to taste the joy that is so real it actually hurts.
My daughter's quizzical look makes me realize that tears have formed in my eyes. "You'll never regret it," I finally say. Then I reached across the table, squeezed my daughter's hand and offered a silent prayer for her, and for me, and for all the mere mortal women who stumble their way into this most wonderful of callings."
-Unknown author
Where did you learn love, child?
I felt it in my mommy's arms.
And where did you learn joy?
I heard it in my daddy's laugh.
Where did you learn peace, child?
I saw it in my mommy's life.
"Where did you learn patience?
I heard it in my daddy's voice.
And where was kindness learned?
I felt it in my mommy's touch.
And what of goodness, child?
I saw it in my daddy's heart.
And where was faithfulness?
I heard it in my mommy's prayer.
And gentleness, my child?
I felt it in my daddy's hands.
And what of self-control?
I saw it in my mommy's eyes.
And what will you do with what you've learned?
I will love freely and share joy,
practice patience and self-control,
show kindness and pursue goodness,
and live a life of faithfulness
as I walk gently and in peace
through this wonderful world we share.
Love, joy, peace, patience, kindness, goodness,
faithfulness, gentleness, and self-control…
"And the greatest of these is love""
-L.R.Knost
"Running errands and talking on the phone,
I am pleasantly reminded that I am not alone.
Little tiny hands a precious rounded knee
pushing and twisting that no one can see.
Oh sweet child kicking up your heels,
it is our little secret that only I can feel.
I look forward to your birth,
when I can kiss your skin,
but for now I will just smile,
As I feel you play within."
-Unknown
"BEFORE I WAS A MOM I NEVER TRIPPED OVER TOYS OR FORGOT WORDS TO A LULLABY I DIDN'T WORRY WHETHER OR NOT MY PLANTS WERE POISONOUS NEVER THOUGHT ABOUT IMMUNIZATIONS BEFORE I WAS A MOM I HAD NEVER BEEN PUKED ON POOPED ON CHEWED ON PEED ON I HAD COMPLETE CONTROL OF MY MIND AND MY THOUGHTS I SLEPT ALL NIGHT BEFORE I WAS A MOM I NEVER HELD DOWN A SCREAMING CHILD SO DOCTORS COULD DO TESTS OR GIVE SHOTS I NEVER LOOKED INTO TEARY EYES AND CRIED I NEVER GOT GLORIOUSLY HAPPY OVER A SIMPLE GRIN I NEVER SAT UP LATE HOURS AT NIGHT WATCHING A BABY SLEEP BEFORE I WAS A MOM I NEVER HELD A SLEEPING BABY JUST BECAUSE I DIDN'T WANT TO PUT HIM DOWN L NEVER FELT MY HEART BREAK INTO A MILLION PIECES WHEN I COULDN'T STOP THE HURT I NEVER KNEW THAT SOMETHING SO SMALL COULD AFFECT MY LIFE SO MUCH I NEVER KNEW THAT I COULD LOVE SOMEONE SO MUCH NEVER KNEW I WOULD LOVE BEING A MOM BEFORE I WAS A MOM DIDN'T KNOW THE FEELING OF HAVING MY HEART OUTSIDE MY BODY " -Unknown
"A mother's love for her child is like nothing else in the world. It knows no law, no pity. It dares all things and crushes down remorselessly all that stands in its path. " – Agatha Christie
"Successful mothers are not the ones who have never struggled .They are the ones who never give up,despite the struggles ." – Sharon Jaynes
"Motherhood is a choice you make everyday, to put someone else's happiness and well-being ahead of your own, to teach the hard lessons, to do the right thing even when you're not sure what the right thing is…and to forgive yourself, over and over again, for doing everything wrong." – Donna Ball
"Birth is the sudden opening of a window, through which you look out upon a stupendous prospect. For what has happened? A miracle. You have exchanged nothing for the possibility of everything." – William Macneile Dixon
"To be pregnant is to be vitally alive, thoroughly woman, and distressingly inhabited. Soul and spirit are stretched along with body making pregnancy a time of transition, growth, and profound beginnings." -Anne Christian Buchanan
"Pregnancy seems designed to prepare you for life as a mother. You start making sacrifices nine months before the child is born, so by the time they put in an appearance you are used to giving things up for them." – Brett Kiellerop
"Maternity is on the face of it an unsociable experience. The selfishness that a woman has learned to stifle or to dissemble where she alone is concerned, blooms freely and unashamed on behalf of her offspring. " – Emily James Smith Putnam
"At first you moved,
only a little.
I could always find you,
right in the middle.
As time went on,
you really started to grow.
It wasn't a whole lot,
in fact, it was rather slow.
Before I knew it,
you were all over the place.
It kind of felt like
you were running a race.
People would ask me
if you were a boy or a girl.
I would sit and wonder,
if you would have curls.
There are so many things
I really want to know.
But you are hidden inside,
so the answers don't show.
How much will you weigh?
How tall will you be?
What color is your hair?
Will you even like me?
I hope and pray
you feel like you belong.
I never want you to feel
like you are alone.
Your dad and I
planned you from the start.
You, my dear child,
were made straight from our hearts.
In about a week or so,
I'll meet you, for the first time.
For you are the product
of your dad's love and mine.
There will be no one like you,
not any place in the world.
It really doesn't matter
if you are a boy or a girl.
We are both so happy
that you even exist.
The gender doesn't matter.
you'll be hard to resist.
I hope I make you proud,
that I am your mother every day.
Because, you have filled my dreams
in more ways than words can say.
It won't be long before
I can look you in the eyes.
I can feel the excitement growing,
I know I'm going to cry.
Don't worry my angel,
those tears will be of joy.
It won't matter to me
if you are a girl or a boy."
-Unknown
"No one else will ever know the strength of my love for you. After all, you're the only one who knows the sound of my heart from the inside."
– Kristen Proby
"Surprise, you're pregnant!
Life will never be the same.
Once that baby arrives,
It's an entirely new game.
You'll quickly find out
That the baby is the boss,
And oh how he can cry
When he's feeling quite cross.
You'll live on his schedule,
And you'll sleep when he sleeps.
You'll keep on changing diapers
As they pile up in heaps.
Yes, you didn't exactly plan this,
You'll make the best of it,
And one day you'll realize
That this baby is the perfect fit."
Unknown
"The hand of a bride becomes the hand of a mother. Ever so gently she cares for her precious child. Bathing, dressing, feeding, comforting—there is no hand like mother's. Nor does its tender care diminish through the years." —Thomas S. Monson
"A miracle is really the only way to describe motherhood and giving birth. It's unbelievable how God has made us women and babies to endure and be able to do so much. A miracle indeed. Such an incredible blessing." —Jennie Finch
"Motherhood has completely changed me. It's just about like the most completely humbling experience that I've ever had. I think that it puts you in your place because it really forces you to address the issues that you claim to believe in, and if you can't stand up to those principles when you're raising a child, forget it." —Diane Keaton
"Who can justly measure the righteous influence of a mother's love? What enduring fruits result from the seeds of truth that a mother carefully plants and lovingly cultivates in the fertile soil of a child's trusting mind and heart? As a mother, you have been given divine instincts to help you sense your child's special talents and unique capacities." —Richard G. Scott
"Before you were born I carried you under my heart. From the moment you arrived in this world until the moment I leave it, I will always carry you in my heart."
– Mandy Harrison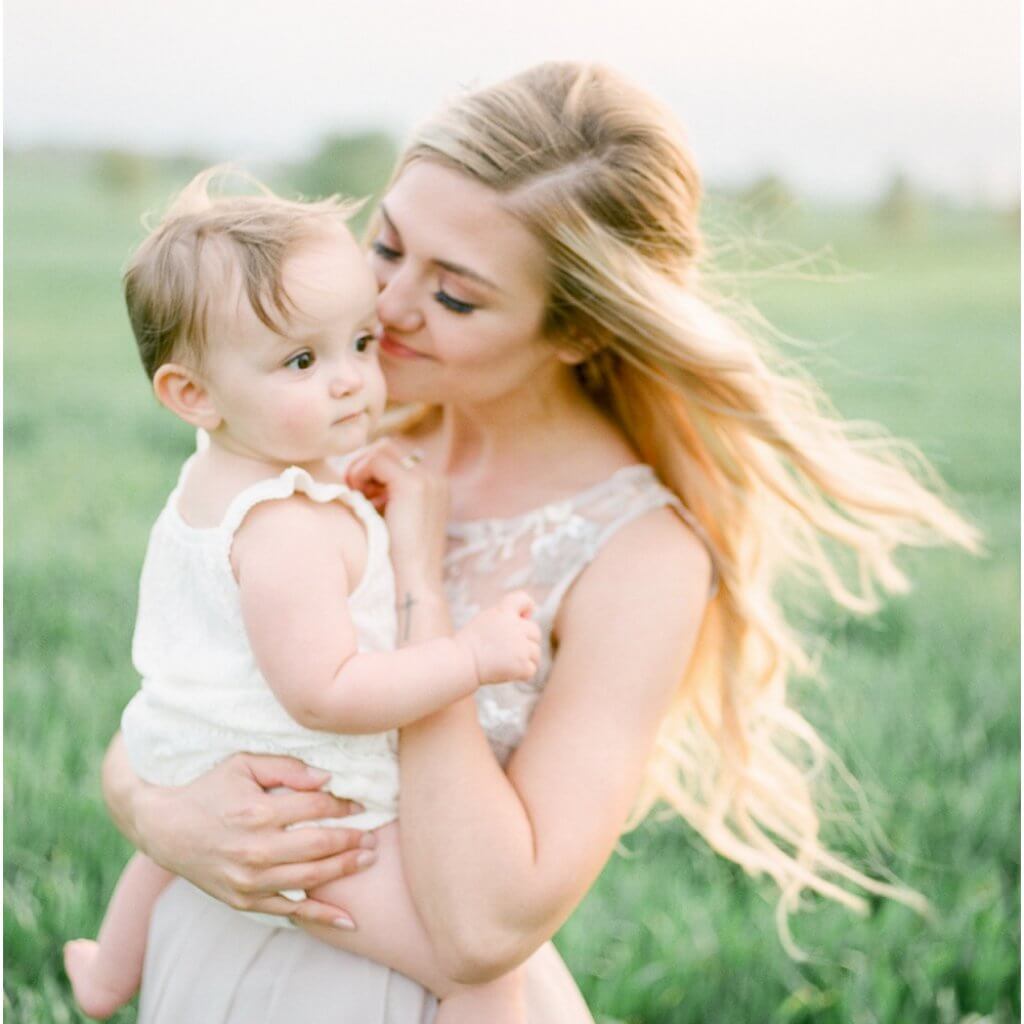 "I am not saying not to become a mother; I am saying become a mother, but be aware that becoming a mother is a great art, it is a great achievement. First create that quality, that creativity, in you, that joy, that celebration, and then invite the child. Then you will have something to give to the child — your celebration, your song, your dance — and you will not create a pathological being. The world is already too crowded with pathological beings." ~ Osho
"That first pregnancy is a long sea journey to a country where you don't know the language, where land is in sight for such a long time that after a while, it's just the horizon – and then one day birds wheel over that dark shape and it's suddenly close, and all you can do is hope like hell that you've had the right shots." – Unknown
Most Read