Bе Resourceful with Minimum Wage Lifestyle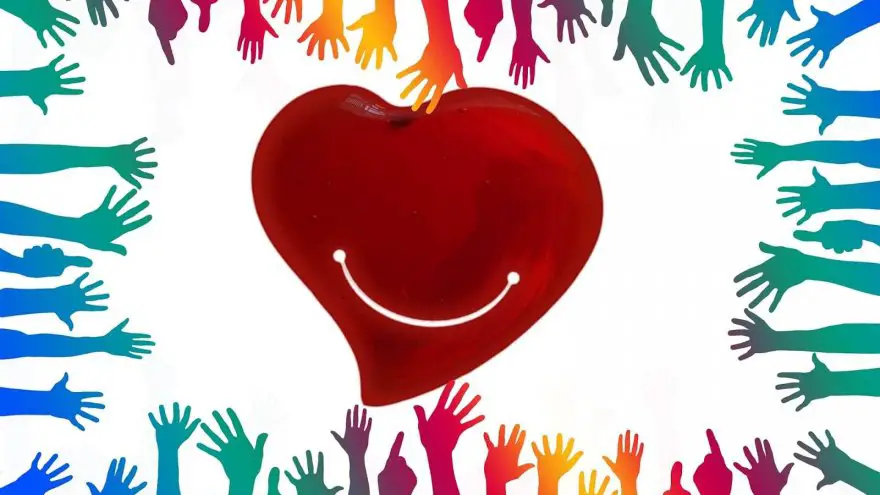 The minimum wage in the United States was implemented on the idea that people who work full-time shouldn't have to live in a state of poverty. However, with the federal minimum wage at only $7.25, the task of raising a family with this pay rate becomes very near impossible without additional help.
It's estimated that a typical family of four working off of minimum wage pay would require both parents to work two full time jobs each to achieve a living wage. Given the importance for families to spend time together, factored in with the quickness exhaustion would set in, this lifestyle simply isn't sustainable without being able to turn to resources for help. Luckily there are plenty of resources, both in the private and public sector, that are present to take some strain off of families doing their best to get by on only a little.

Public Resources for Families
The federal government has a variety of programs to assist qualifying families of low income. Temporary Assistance for Needy Families (TANF) is the nation's primary form of welfare for families in need and is distributed by local agencies. TANF offers direct financial relief as well as other programs such as job training to help families move up in their job goals. Families with low income also can qualify for food stamps to save money on groceries each month.
Medicaid and the Affordable healthcare act are public programs aimed at drastically lowering the cost of health insurance. If you are a pregnant mother or a mother with an infant, you can qualify for the Special Supplemental Nutrition Program for Women, Infants, and Children (WIC). WIC provides supplemental nutrition, education, and healthcare referrals at no cost to pregnant or pos-parum mothers.
The Low Income Heating Assistance Program (LIHEAP) helps families pay for the cost of fuel bills during the winter months. Families using LIHEAP are paid benefits on a sliding scale based on overall income. The Weatherization Assistance Program (WAP) is available nationwide and installs weather stripping, caulking, insulation, storm windows, and other materials or repairs to reduce excess energy use in low income homes.
Some states also offer rental assistance and other programs in order to reduce the costs of living. These are just a few examples of forms of assistance found within most local governments. If you are one of the breadwinners in a low income family, take some time to explore your state, county, and city websites to see what programs your family can qualify for.
Community Resources
Habitat for Humanity is a non-profit company that has locations within communities nationwide. The organization creates quality low-cost housing, with the help of donations and volunteers, along with providing a variety of affordable home repair solutions.
Your local community center is likely a great source of a wide range of solutions for helping take the strain off of living with a low income. A lot of community centers have specific program to help low-income families pay for late rent or utility bills, transportation for new jobs, or school supplies for their children.
Community centers are often where programs are made to provide low-income families with meals and toys during the holiday season.
Food Banks, Food Pantries, and Community Gardens
Food banks around the country are another huge resource for families in need. Food banks are large warehouses that collect food from grocery stores with excess products, or products that have been "damaged", such as a dented can or misshapen produce, and are considered unfit to sell in the actual grocery aisles
Food pantries and soup kitchens are local resources that receive food from food banks for distribution to the community free of charge. Community centers are often places where food pantries can be found. Schools, churches, or other non-profit agencies are other places that commonly host food pantries.
The food found at food pantries is free of charge and is typically not quite at the standard you would find in grocery store. However, food banks check in regularly wherever they distribute food to in order to ensure proper sanitation measures are taken when handling and distributing the food. Another way to get food on a tight budget is through a community garden.
Community Gardens for All
Community gardens come in many forms, but are all useful for providing cheap healthy food to local community. Some public housing apartments designate a small plot of land to be used as a garden in the community where residents can plant, tend to, and harvest their own produce. Beyond the benefits of money saved by skipping a trip to the grocery store, many people find the act of tending to a garden as a therapeutic and calming pastime.
Another added bonus to using a community garden is that since the produce is grown for a small group of people, you can get the most fresh and high quality fruits and vegetables straight from the garden to your kitchen without the processing and contamination typically found in grocery store produce.
In more traditional neighborhoods it takes some collaboration with neighbors, and some organization with local government, to start a community garden. This typically involves some fees that can be split between a group of people who have agreed to turn a small plot of land into a community garden.
This can still be very worth it however, as the savings from gardening your own produce will be significant. Vacant plots of land often end up being makeshift landfills or hotspots for illegal activities in low-income neighborhoods, so transforming a lot into a community garden can have positive effects on the overall safety and vibrance of a neighborhood as well.

Non-Profit Organizations
The Salvation Army is a non-profit organization that has local affiliates nationwide. The Salvation Army takes donations and uses the money to fund various programs that help families in need. Some of these programs include short and long-term housing assistance, meals via distribution services and food pantries, personalized services to help families break the cycle of poverty, and programs to help with job-searching and skills training.
The Salvation Army also hosts thrift stores to provide access to affordable clothes and household items. Another non-profit present nationwide is Family Promise. This organization provides services including programs to help families find stable housing, the provision of childcare, assistance with transportation, and mentorship of families.
LIFT is a growing non-profit that is present in New York City, Los Angeles, Chicago, and Washington, DC. Their approach is to partner with local early childhood organizations to build relationships with individual families of low-income. They use these relationships to mentor and coach families in best practices for saving money, getting out of debt, and securing more stable income.
Trying to get by with a low income is a heavy burden for parents to bear, even with help from others. Every family deserves to feel secure that they will be able to put food on the table, have a roof over their heads, and be able to provide opportunities for their children's future. If you take the time to do your research and seek out the resources near to you, you will no doubt find that there are plenty of others who feel the same way, and are eager and ready to help you and your family get there.
Most Read