Fun Thanksgiving Activities for Kids
The holiday season is approaching quickly and it's time for the kids to learn some great activities for Thanksgiving. This is a great way to bond and also have them refine their motor skills by working on activities that parents can teach their children. The holiday season is very festive and many traditions are carried down as new ones are made.
Your parents taught you some good ideas around Thanksgiving because electronics were not such a hot item, however, devices can help you search for Do it Yourself (DIY) projects that are simple for children. This also teaches your children independence and how to start and finish a project. They gain confidence in their abilities to succeed and these are the stepping stones they need to build their language skills, motor skills, social skills, communication skills, and vocabulary.'
The Benefits of Thanksgiving DIY Projects for Kids
Engaging your children in a DIY activity for Thanksgiving is a great way to start introducing smaller children to art. Activities also keep kids busy so they aren't jumping all around the house because it's countdown time for family plans for Thanksgiving.
You can have them help with baking some traditional turkey cookies to creating the centerpiece for your holiday meal. Ideas are endless and infinite, so do some research and have some fun with your kids during the Thanksgiving season!
There are Thanksgiving crafts for kids, Thanksgiving activities for preschoolers, Thanksgiving games for kids to play, and Thanksgiving activities for kindergarten students. Have the older siblings help the younger ones play some of the fun games for the Thanksgiving season.
You can find some great games in book stores and booklets for the Thanksgiving season that are filled with activities for kids of any age. There is also something exciting for all children, even if they are teenagers. They can help the younger ones use their kids scissors!
Thanksgiving is about family and friends and sharing a meal is the main focus. If you are the person in charge of basting your turkey, here are some easy crafts and activities for preschoolers and all kids can play on this special holiday feast. There are board games, pumpkin games and outdoor games for everyone to play. Here are some good ideas.
The Turkey Waddle
This is a fun game for all kids and they will have a great time. It's a race where the players place a balloon between each person's legs. The players have to make their run from one point to the finish line without touching their legs or the balloon. The balloon can not fall either. Parents can play as well and see if they can master this game too!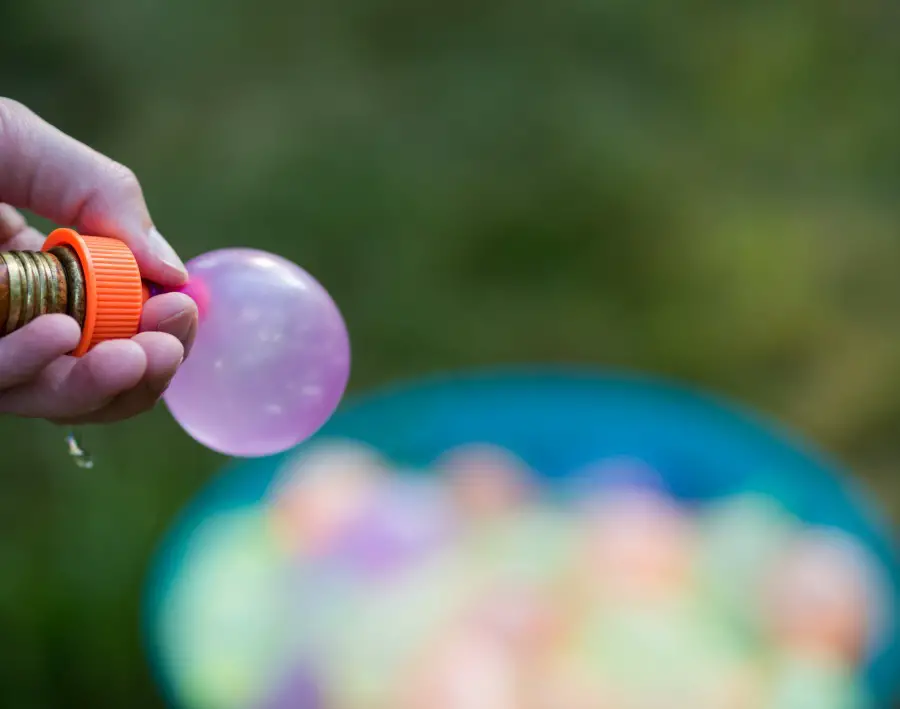 Trotting Turkey
This is another outdoor game and requires the players to play a form of tag, but it's still has a Thanksgiving day design. The game is basically about the players being turkeys and not being able to be caught in a net that is held by the hunter. The hunter is the person who is the tagger.
Thanksgiving Bingo
Parents can make some bingo cards and add stickers of Thanksgiving day pictures. The parent calls off the picture one at a time and the kids can use buttons as markers. When they have bingo either across, diagonally, or vertical, the child wins. Don't forget to make a free space in the middle for this bingo game.
Tic Tac Pumpkin
Parents can use mini pumpkins and use placemats purchased from the Dollar Tree and a washable marker. Draw the number of correct boxes which is nine and this is an easy way to include toddlers to play Tic Tac Toe with mini pumpkins as their pieces. You can wash off the markers and reuse the placemats. The mini pumpkins can still be used for holiday decor.
Pin the Feather on Turkey
These games are similar to games and activities used at all parties for kids. Instead of using a donkey, use a turkey and put a blindfold on each child and have them try to pin a fantail on the Turkey that is hung up easy enough for them to reach.
This is a great way to keep kids busy while you are cooking and have other family members take pictures of the kids. It's a great way to occupy everyone's time for a while until the next activity.
Pumpkin Bead Napkin Rings
Some kids enjoy setting the table for Thanksgiving and some enjoy activities so here is a good idea to get your child to participate in decorating the table. Have them create these pumpkin bead napkin rings.
Take some yarn and a bag full of beads and have each child string a bead on their piece of yarn. When the yarn is full of beads, have them tie a knot in the yarn and teach them how to place a napkin in each bead holder. These are very colorful and look lovely at every place setting.
Table Cloth Activity
Get ahold of some good butcher paper and make sure it covers your whole table. Then let all the kids take their crayons, markers and colored pencils and create their Thanksgiving pictures. They also can use anything else you have for crafting. Teach smaller kids how to make turkeys by using their hands. Help them trace their hand and decorate the fingers like feathers if they are preschoolers.
You could also ask the kids to ask each guest what they are thankful for. If the kids are good at writing, they can write each answer on the table covering. This idea is very traditional and creates great memories along with good family bonding.
Suncatcher Activity
This is a very easy activity for kids of all ages to make and add to the festivities of Thanksgiving. Leave some tissue paper around and tear up the pieces of the tissue paper. Use harvest colors for this activity and make sure the pieces are small. Then have your kids put the tissue paper pieces onto the back of contact paper, meaning the sticky side of the paper.
When they finish, seal this closed with another piece of contact paper. Then start with cookie cutters or trace and cut the shapes of fall items like leaves, pumpkins, apples, turkeys, cranberries, squash or acorns and have the kids hang these in your windows. What a beautiful sight to see the gleaming sun coming through the Thanksgiving day suncatchers!
Conclusion
If you are looking for ideas, do some research online because you will find thousands of ideas for Thanksgiving day activities and games for kids of all ages. You can also purchase some best kids books on activities and look for some good ideas for all seasons and rainy day projects.
Have grandma and grandpa help, while you are basting your turkey for this holiday season and spend some quality stolen moments with your partner as you create another year of fun and loving memories by including Thanksgiving day activities and crafts as part of your festivities.
Most Read