The Most Memorable Holiday Family Activities
The holidays are a great time to spend with family. In our modern world, it can be easy to let years slip by without making any of those lasting memories we have from our childhood. This can be especially troubling if you are the parent of small children.
We only get a few opportunities to create those magical memories that instill a love of the holidays for a lifetime. They aren't going to erase the memory of being in the hospital on Christmas day or take the sting out of a holiday divorce but they will be moments of awesome.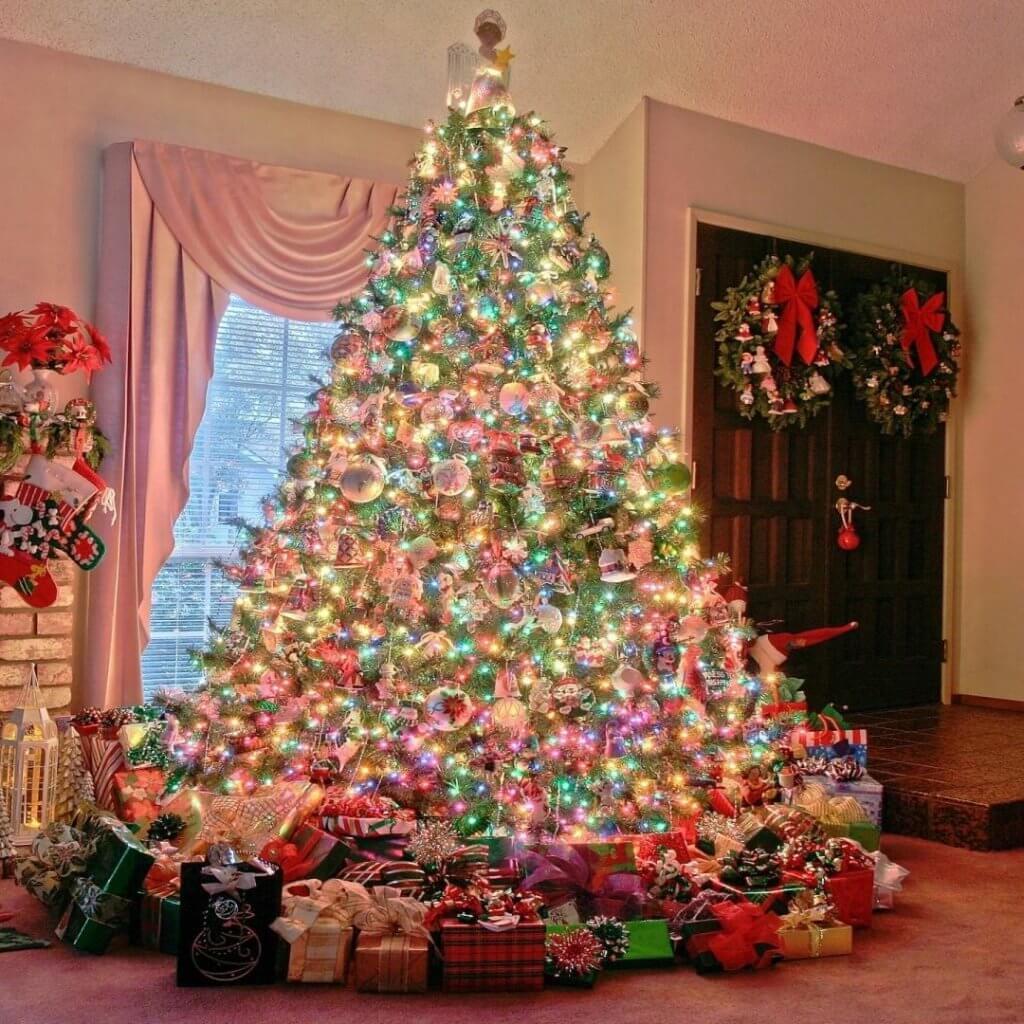 Some of the activities below like number 8 and 9 are able to be done one-on-one while others like 2 and 6 get better the bigger the group. The activities scale well with multiple children and are designed to offer engagement for a wide age range. The idea is to have fun with engaging activities that encourage interaction, cooperation and mental stimulation.
And there is a lot of wiggle room for finances. Just because money is tight, doesn't mean meaningful memories can't be created. Cooking doesn't have to be a feast and building can just be paper crafts. But if you have an unlimited budget, you can go wild with these.
Go Ice Skating
This winter activity is a great way to build memories together during the holidays. Most cities have dedicated skating rinks complete with Zamboni. And many northern towns have bodies of water that freeze enough to support skating (although you should always err on the side of caution for safety).
The best part of rinks is that there it allows all different skill levels. Beginners on the ice for the first time can have just as much fun as Olympic level athletes. It is humbling and amusing at the same time which gives you space to fail and improve every time the family makes it to the ice.
Ice rinks also have the advantage of providing rentable equipment and refreshments. But hardcore skaters can bring their own equipment. There really is nothing like a warm cup of hot coco after a good time at the rink with the family.
Attend A Holiday Parade
Macy's has one of the most notorious parades every year. But even if you don't get to see a 40 ft tall snoopy held down by an army of tether-masters, most cities and towns in the U.S. have holiday parades. Local businesses and groups participate and it is a great way for families to be together but not feel trapped.
Participating in a parade is a whole different story but can be just as rewarding. But it does take significantly more effort on every members part to do right. It is easy to get caught up in the competitive nature of public displays so just remember that you are there to have fun together.
My family always showed up early for parades and often brought homemade cider or coco. We would set up our camp chairs and keep our hands warm by wrapping them around a thermos. The biting Nevada winds meant ear and head protection was a must to prevent numbness from setting in and ruining the experience.
Play In The Snow
I grew up in a place that rarely had more than a few inches of snow at a time because hurricane force winds would rip it away as fast as it could fall. But there were a few times when the snow fell straight down into billowy piles of pristine white powder. Making snow angels, having snowball fights and building snow people with my family was an amazing experience that remains a warm part of my memory.
If you don't live on ten acres like I did, or a spot in Aspen, there are still opportunities to have fun in the snow. Unlike vacant parking lots, city parks are a great place to play in the snow. The grounds are often big and designed to keep slipping cars away from people.
It takes a while to get the conditions right so this one is harder to make happen than some of the other options on this list. But if the opportunity to safely play in the snow presents itself, take it and don't look back. They are magical moments that last a lifetime.
Make A Gingerbread House
A great way to stay warm in winter and brighten up the dark days is by building gingerbread houses. Cutting out the shapes and icing the little homes together can be messy but is fun once children get old enough to try it themselves. The real fun is in decorating the structures with assorted candies and treats.
Graham crackers work just as well as actual gingerbread if you are on a budget. Mixing powdered sugar and water makes a strong but brittle icing if the premade stuff is not your cup of tea. And just choose your favorite types of treats to allow children to decorate with before they mow down.
When my family made gingerbread houses my mom would make a single house for each child. We would then combine a bunch of candies like Hershey's Kisses, gumdrops, snickers, Now-And-Laters and Twizzlers in a big bucket and everyone would get a tube/tub of icing and put whatever they wanted on it.
Once everyone was done building, we would show them off to each other before getting to break into them after dinner. Most of the time they lasted for a few days after the initial gorging as the icing hardened and the crackers softened. After a week we discarded whatever rubble remained and began thinking about next time.
Look At Christmas Lights and/or Hang Your Own
Hanging Christmas lights is a holiday tradition for many families. But even if your family doesn't deck the halls in laser light shows big enough to make power plant workers stay late, rest assured that there is someone in your town that does. And chances are that person's holiday zeal has caused at least one other person to try and outdo them.
Cities like Lebanon Oregon are famous for the light shows their residents put on. People come from across the country to witness the blinking, moving, music-synced extravaganzas. Some neighborhoods even charge admission (which helps with the astronomical energy costs) or have horse-drawn rides.
My family would all load up in the car and drive around town looking at all the displays. Some were minimal with only a single string of bulbs. Others looked like workshops or full nativities. We would play Christmas songs as we cruised around appreciating the hard work that others had put in to their yards.
Go Caroling or Karaoke
Caroling is a great way to get out and spread some Christmas cheer while making some amazing memories. You don't have to be a good singer to do it either since the other voices help hide any mistakes you make. This is also a great way to teach children some tunes that you grew up with and attempt to harmonize with the rest of the family.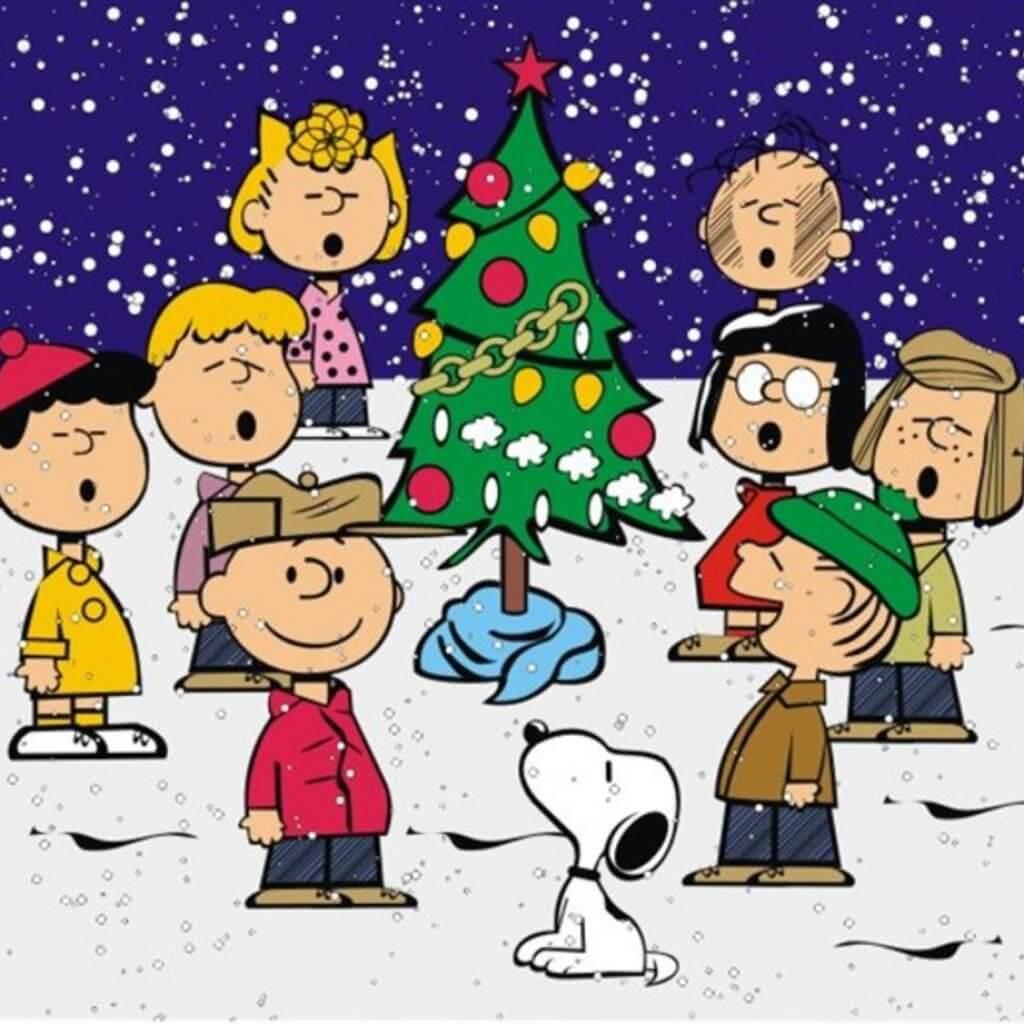 Church groups and charities often organize caroling for the holidays. If you don't feel like going it on your own, many accept even non-members who wish to join in. Joining a group can also take some of the pressure off the family to have someone else handle the logistics and just focus on having fun together.
Families that have a bit more of a performing persona can also have loads of fun doing karaoke. Games like Guitar Hero and The Voice offer in-home karaoke if there aren't any family-friendly locations near you. But wherever you do it, just make sure to keep things positive.
If your family is like mine then there are some truly talented musicians mixed in with people that can't play the radio in tune. With so many levels of proficiency, it made more sense for us to play at home. But we had to limit the length of the sessions because the younger ones didn't have a lot of stamina for it.
Feed And/Or Clothe Someone In Need
The holidays are partly about coming together in solidarity. A great way to appreciate the gifts you have is to share them. Religious organizations, charities, non-profits and others often have food drives or donation centers set up at grocery stores or their meeting houses. Check with your religious leader or charitable organization to see what they have going on.
The winter months are especially hard for many families. Homeless shelters get inundated with people of all ages that need warm clothing and blankets. Put a box together as a family to deliver or go the extra mile and help an organization distribute.
But writing a check or dropping off boxes doesn't quite give the same feeling as actually volunteering. There are a lot of groups that could use the help with their mission. And serving in this way encourages the next generation to see the less fortunate as people instead of numbers.
When putting together a gift dinner, try to include the whole family. If the thought of taking everyone to the store and going up and down the aisles fills you with nervous energy, make a list of foods that should be included. It can also be a great segway into the next activity.
Bake something together
The holidays are steeped in tradition and food. Do you love green bean casserole? Do you have a Christmas turkey? A Yule ham? Hanukkah latkes? Teaching the next generation how to prepare the foods you cook can help them carry on the traditions once they grow up and leave the nest. What better way to pass on family traditions and ideas than through preparing food together?
You don't have to have to make a feast together either. Rolling out some pre-made cookie dough and using some cookie cutters can be just as memorable. Or something more practical like how to make the perfect turkey sandwich. There is just something magical about learning how to sustain yourself that leaves a lasting impression.
One of my fondest memories was learning how to roll out pie crust with my grandmother. The smell of warm pies often brings me back and no holiday season is complete without a little pumpkin pie. I don't roll my own pie crust these days but I will always treasure that time and the skills I learned.
Build something together
This can be as simple as putting together a puzzle or as complex as building the scenery for a high school play. The key is that the whole family is involved in the process and given room be themselves. If children are significantly different aged like in my family, getting age appropriate puzzles for each person and putting them together is a good way to get started.
My family loved putting large puzzles together. We had a special board big enough to hold the 2ft x 3ft conundrums. We started off smaller, something we could do in about an hour or so. As we got better, the puzzles got bigger and harder.
Solving the puzzle ended up taking days by the time we peaked. It was pretty awesome with the board floating around the common areas of the house as different members walked by and fit a few pieces together. We also got a few physical puzzles like those on Mr. Puzzle.
Conversations sprung up and the younger members of my seven member generation watched in amazed wonder as elder members fit pieces together with some difficulty. But they could still help by identifying colors and separating edge pieces.
It was a great teambuilding activity that I remember fondly almost 20 years later. We learned about solving problems, working together, individual strength and got to have a better picture than if we had all simply done our own.
Do you agree with this list? Have you done any of these activities? What was your favorite memory? What other holiday activities do you have fond memories of? Let us know in the comments section and spread the cheer!
Most Read