Tips and Tricks for Cleaning your Mattress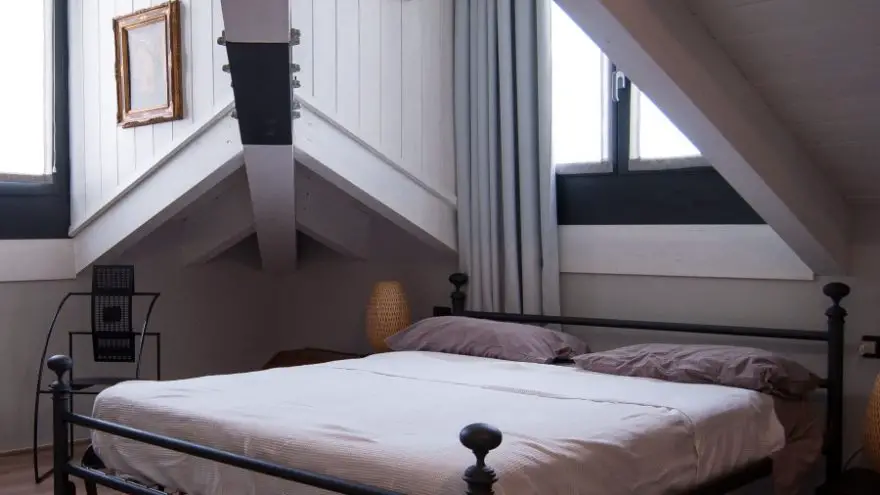 There are many things in your mattress that will actually alarm you besides dead skin cells after you read this, but there is light at the end of the tunnel. There are many good tips and tricks for keeping your mattress clean and fresh. Your mattress contains dust, and too much dust creates dust mites. In addition, your mattress also has sweat, maybe blood, urine, mold, and mildew. Sounds wonderful to sleep on, doesn't it?
Keeping your mattress clean and fresh
It's very important to clean a mattress where there is a lot of humidity in the air and the surface sweat, along with moisture won't evaporate into the air when you get up to start your day. People also have pets and kids so your mattress probably has some stains you don't even know about. You are probably thinking right about now that it's time to buy a new mattress but don't worry. You can try some of these ideas and this will teach anyone how to keep mattresses clean in all the rooms of your home.
First, change the sheets and wash the dirty ones including the blankets. Look at the washing instructions and use the hottest temperature you can on your washer because hot water and heat kill dust mites. Once you have dumped your linens from the beds into the washer and dryer, then start cleaning the mattresses.
The next item on the list is to vacuum your mattresses and use the upholstery attachment because this is the best attachment for cleaning couches, chairs, and mattresses. Start at the top of the mattress and work your way up and down. You should also make sure you overlap and hit the narrow pathways of your mattresses. Don't forget to vacuum the sides of the mattress and continue to vacuum the sides the same way that you did the top of the mattress.
Most people don't recognize their own odors, but over long periods of time sweat builds up and leaves your own unique smell and the same with your mate. Did you ever walk into your bedroom and wonder what that smell is? So then take some baking soda and sprinkle it on the mattresses you are cleaning and use a scented scrub brush. The scented scrub brush is used to softly scrub the baking soda into the mattresses to get rid of the odors that are stuck inside. Leave the baking soda on for a good 10 minutes before going to the next item on the list.
Now it's time for you to vacuum again. You have just scrubbed in the baking soda 10 minutes prior to vacuuming again to assist the baking soda to jel with the moisture and excess body oils, inside of the upper layers of the material of the mattresses you are cleaning. When you vacuum the mattress the second time, the vacuum will take the moisture out, along with whatever is causing the stinky aromas.
Now it's time to take care of those stains both visible and invisible. There are normally three kinds of stains on mattresses which are blood, urine, and extracurricular body fluids. Actually, the best thing to do is get rid of the stains as soon as possible, however; many people are too tired and clean sheets and a mattress pad, pillows, and blankets look good enough to sleep on. It's never too late to clean the stains off of mattresses even if they have been stuck there on your mattresses for awhile. This is good news.
If you find dried blood stains, you can use a quarter of a cup of hydrogen peroxide (3%) mixed with 1 tbsp. of dawn liquid dish soap and salt. Mix this into a paste and spread this lightly on the stains of blood and let it dry. After the paste has dried then you can use a tool to scrape it off and take a white cloth and blot the remaining stains. Take the cloth and dip it into the hydrogen peroxide and keep using a circular motion until you have removed the blood stains. White rags are the best to use so you don't discolor any of the fabric of the mattresses you are cleaning.
If you have urine stains from animals and your kids, there is a two-step trick that works to clean up this nasty mess. Even though urine stains are harder to remove when they dry, it's not totally impossible.
First, take 3 tbsp. of baking soda and put this into 8 ounces of hydrogen peroxide. Then you can add a few drops of dawn dish soap. You can then gently dab this mixture on the urine stains, however; don't soak your mattress with this solution. If the stains are stubborn, let the spot dry and then add 3 tablespoons of a good laundry detergent powder form and add one tablespoon of water. This will create a dry foam substance. Don't use laundry soap with any type of bleach or OXI products in the powder. Gently spread the paste on the stain and leave it for 30 minutes. Scrape the paste when it has dried and use a spoon for the scraper. Take another white cloth and dip this into the hydrogen peroxide solution to help take care of the stubborn stains. Vacuum when finished.
If your mattress has other strange fluids like vomit, for instance, open the windows before you begin this task. Take a white cloth or rag again and get some unscented household ammonia that is not diluted. Dab the stain but do not soak your mattress. After this then you can wipe the area that you just cleaned with a clean, damp rag to get rid of the stains. Take some baking soda and start to sprinkle the area to get rid of the strong ammonia odor. Make sure you get out all of the excess moisture out of the mattress. Let the area dry and vacuum the mattress completely.
If you have mattresses with innerspring or coils, these should be flipped from side to side and top to bottom every week for the first three months that you own the mattress. After the 3 months, flip the mattress every 4 months. This will help the mattress wear correctly and evenly. Your mattresses will also last much longer. In addition, after you are done cleaning the first side of the mattress and it is dried, take your materials and repeat the process on the flip side of the mattress. In case you own a pillow top mattress, you can't flip it over, but you can still rotate your pillow top each season from top to bottom.
It's very important to protect your mattress because cleaning them is difficult. Always use a mattress cover that you can toss in the washing machine or hang on the line to dry. Buy a good mattress cover that is soft and has fabric that is connected to the waterproof layer to stop liquids and dead skin cells from going into your mattress. Buy a good mattress cover for every bed in your home. If you spill anything on your mattress cover, wash it immediately. In addition, wash them immediately if anyone is sick and also wash your mattress. If nothing disastrous occurs, wash your mattress at least once a month and the mattress cover to keep your bed from getting those weird smells again.
Most Read