It's spooky time! Every time the calendar gets closer and closer to October parents have to start planning their child's Halloween costumes! Autumn is a fan favorite with its beautiful colors, cinnamon spices, and the two holidays we get to enjoy what better way than to dress up your child as their favorite character for one of those special holidays! If you have a little one between 12 months and three years it can be both exciting and overwhelming trying to pick and choose the perfect Halloween costume for your tiny toddler.
There are endless possibilities to choose from – but before you strap everyone in their car seats and brace the drive to the local costume shop, consider your favorite online shops from the comfort of your own home first! If you take a closer look at our list below, we are sure that you will find a costume character that your little one will love!
Our Top 3 Picks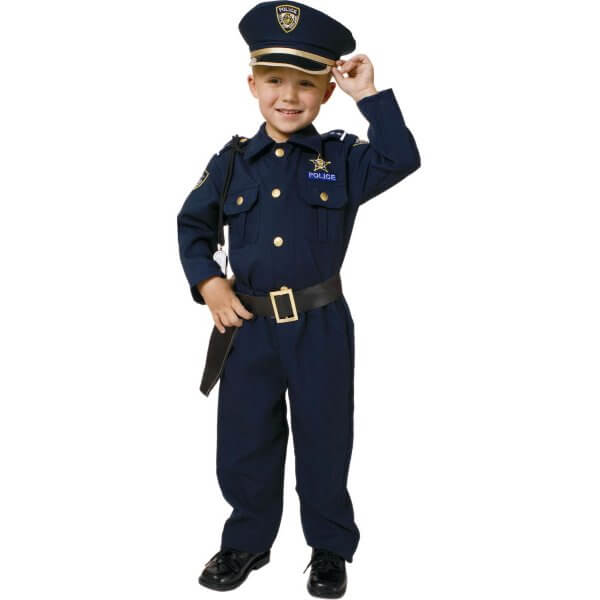 Little Boys' Deluxe Police Officer

Our rating
Authentic Details
Price:

See Here
The Amazing Spider-Man

Our rating
Perfect for Spider-Man Fans
Price:

See Here
Minnie Mouse Infant Costume

Our rating
High Quality Materials
Price:

See Here
Deluxe Police Dress Up Costume Set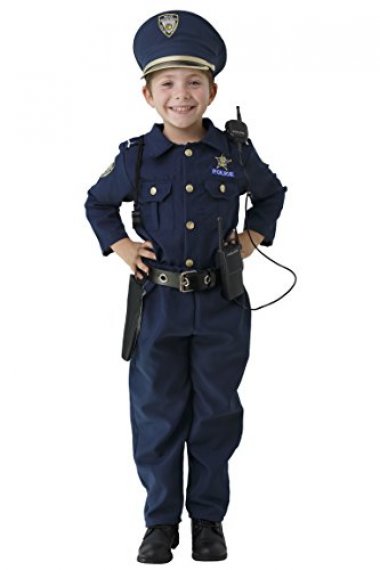 Minnie Mouse Infant Costume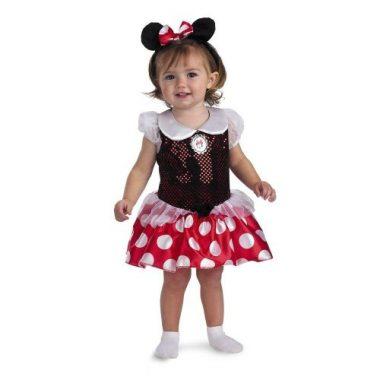 Princess Paradise Kids T-Rex Costume
Rubie's Classic Child's Jedi Knight Costume
Superman Romper With Removable Cape Superman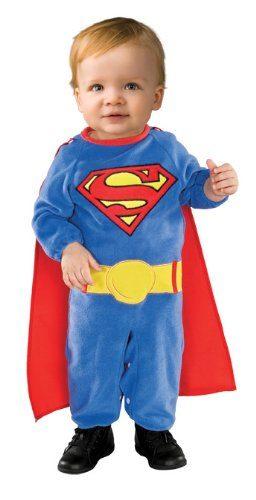 Aeromax Jr. Astronaut Suit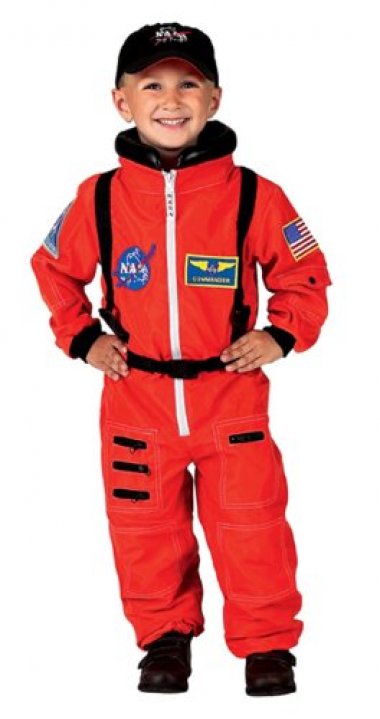 InCharacter Baby Dinky Dragon Costume
Disguise Baby's Disney Frozen Olaf Costume
Rubie's PAW Patrol Marshall Costume
Criteria Used in Evaluation of the Best Toddler Halloween Costumes
When coming up with our list of the best costumes there were a lot of things we had to consider. Parents don't need another thing to have to worry about and finding the perfect costume for their toddler shouldn't be one of those things! We tasked our researchers to help find the best costumes everything from the beloved Disney characters to Paw Patrol. We're sure that you will find something on our list that will save you a headache from not only the endless hours of research but also a costume that your little one will look absolutely darling in.
Appropriate age and size for costume
For clothing and your growing toddlers, age and size is the biggest concern when it comes to costumes in general. It's best to always follow manufacturer's suggestion as far as sizing goes and the age that they suggest the costume is for then assuming that your child will fit into it. Most of the costumes featured on our list above are for very tiny toddlers and the sizes that are stated are very specific so it's best to pay attention to them. It's also always better to purchase a size bigger then you normally would for regular clothes because it allows for body differences in children. With a larger type costume, clothes can still be worn underneath incase for colder weather, especially when going outside. If your child's costume is too tight or just perfectly fits your child, then you won't be able to wear much underneath the costume and your child can become uncomfortable meaning trick or treating can become a very long night and hassle for some.
Costume materials
Most, if not all, of these costumes here CAN NOT be machine washed because of the additional embellishments to the costume. Added padding and decorations make machine-washable not advisable. Hand-washing and air-drying is highly recommended to extend the life and repeated use of the costume. Even though drying in a machine wouldn't necessarily harm the padding or added decorations, it could however, shrink the costume rendering into a smaller side and your child won't be able to wear it again.
Comfort
All of the costumes featured here are made of nothing but high-quality materials and were chosen specifically with the comfort of the child in mind. It is important for a costume which might be worn for hours or on several occasions be extremely comfortable and not irritate the skin. Even the head to toe costumes can be very comfortable to wear because they're super soft and very roomy. If purchased in the correct size, your child will be able and want to wear these costumes multiple times because of the comfort and wonderful design of each character.
Aspects or features of the costume
Additional features to a costume are important because it helps make each character a little bit more realistic. The additional accessories enhance the enjoyment that the child derives and loves from dressing up in his or her favorite character which makes that purchase that much more special to them. These costumes can be worn for parties, special occasions, dress up, sleepovers, they're not just designed for Halloween!
What determined the Best Toddler Halloween Costumes
Selecting a wardrobe is easy. Choosing a costume, on the other hand, is a bit trickier. This we found the hard way when we decided to embark on a mission of bringing you the world's 10 best toddler Halloween costumes.
First, it wouldn't be a costume if it does not observe fidelity to the role that it is supposed to portray. For instance, if the costume is that of a police officer, then you would expect the look, design, and style will mimic the uniform of a law enforcement officer. As such, we considered design fidelity as an important parameter in our search for the top infant and toddler costumes. Closely related to the design is the fabric material that was used. As much as possible, we would like these pieces of specialty clothing to be comfortable for toddlers to wear. We believe that if the texture of the costume is not smooth or is uncomfortable, kids may feel irritated wearing it, and they won't be able to bring out their best and play the role that they are supposed to be portraying. Another consideration was the safety of the materials used. While we don't have anything against synthetics, it is a must that there are no additional chemicals used in the final manufacturing process which could undermine the overall safety of the specialty clothing.
The company's reputation or trustworthiness was also factored in the process. Any awards or recognition obtained either by the company or by the product were considered as excellent bonus points. These just show that the company is dedicated and really committed to producing only high-quality and safe products for the kids of today.
Lastly, we listened to the most meticulous critics of all parents. We read through the hundreds of reviews as well as feedback looking for a compelling reason why a particular Halloween costume should not be included in our list.
In the end, our efforts paid off. We were able to share with you our best toddler Halloween costumes.
Role-playing and kids' development
Role-playing among children can bring a lot of developmental benefits to them. It can enhance their cognitive abilities as well as their social interaction skills. All of these are related to how well they understand the different roles they need to portray.
Portraying different roles requires an understanding of how the world works. Children will then have to modify these roles to make them less threatening and more fun. This greatly improves the cognitive abilities of children as they try to make sense of cause-effect relationships. They know that if they try to modify a particular role, they can also change the outcomes of playing these roles. For example, while Spiderman is not known to fly, they can try to modify the role to include the superhero ability to fly like Superman.
Role-playing also requires children to cooperate with others especially in deciding who shall play what role in their activity. For instance, if kids are in a costume party that has a superhero theme, then they can group themselves into superheroes or even supervillains. They can also be grouped according to their affiliations whether they're with the Avengers, the X-Men, the Justice League, or even the Transformers and Decepticons. The fact is that they need to communicate with one another so that everyone knows what roles they have to play.
While toddlers are not known to enjoy the cooperative play, role-playing can nonetheless, lay the foundation for healthy social development.
The bottom line
Additional features to a costume are important because it helps make each character a little bit more realistic. The additional accessories enhance the enjoyment that the child derives and loves from dressing up in his or her favorite character which makes that purchase that much more special to them. These costumes can be worn for parties, special occasions, dress up, sleepovers, they're not just designed for Halloween!
You May Also Like
FAQ
Frequently Asked Questions
Q: What is under the skirt of the Minnie Mouse costume?
A: There is a sequined undergarment for this Minnie Mouse costume to cover a diaper.
Q: Does the Minnie Mouse costume have closures that are easy to undo for diaper changes?
A: Not really. It has sewn closures which makes it hard to put on and take off for numerous diaper changes. Snaps would have worked better for a costume like this for a toddler.
Q: Can these costumes be machine-washed?
A: Most of them cannot be machine-washed because of added features like sequins, sound chips, and padding. Hand-washing with a mild detergent is recommended and set out to air dry.
Q: Does the Star Wars Yoda Costume include a hood?
A: Yes, it includes a hood and a headpiece.