It is very rare to see 4 year old kids who can read on their own. In general, they are the exception. These gifted kids often use picture clues as well as match the different letters to their respective sounds to form words. Their attention span is also exceptionally long. So, don't fret if your kid clearly hasn't achieved any of these yet because he or she clearly belongs to what experts consider the "norm." Nevertheless, there are certain things you can do to help your 4 year old achieve these developmental markers. One of these is to read to them or assist them in reading books and other reading materials that are appropriate for their developmental level. To help you get started, we've prepared 15 best books for 4 year olds that you may wish to read to or share reading with your child.
Our Top 3 Picks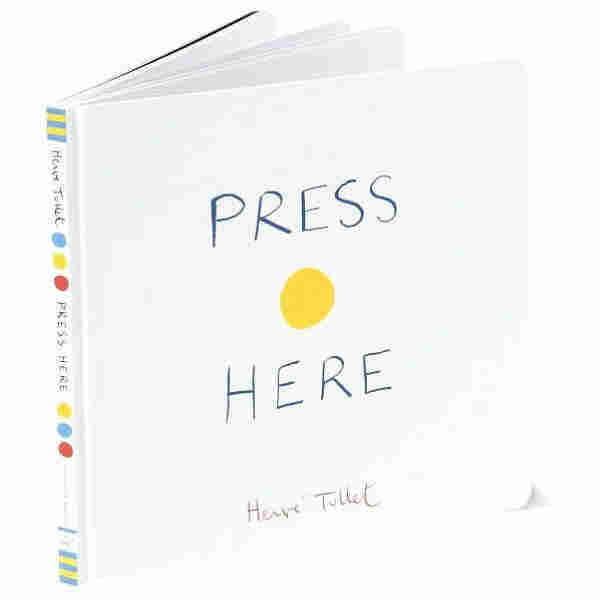 Press Here Book

Our rating
Enhances Creativity
Price:

See Here

The Book with No Pictures

Our rating
Great Humor
Price:

See Here

The Cat in the Hat

Our rating
A Dr. Seuss Classic
Price:

See Here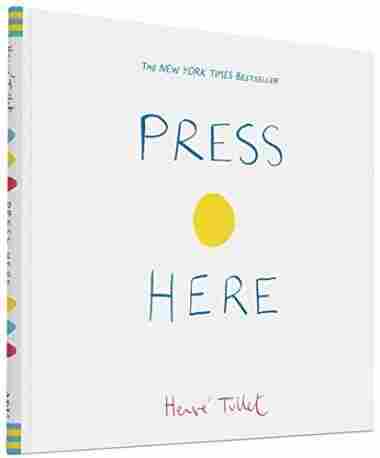 Where the Wild Things Are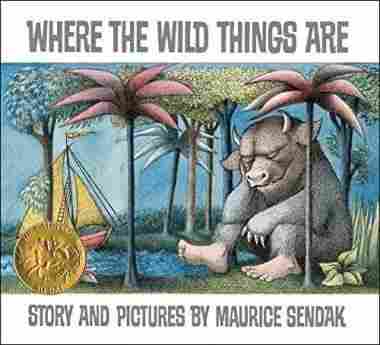 Harold and the Purple Crayon
We're Going on a Bear Hunt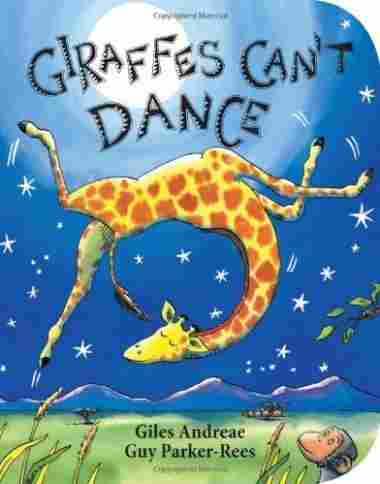 Cloudy With a Chance of Meatballs
Richard Scarry's What Do People Do All Day?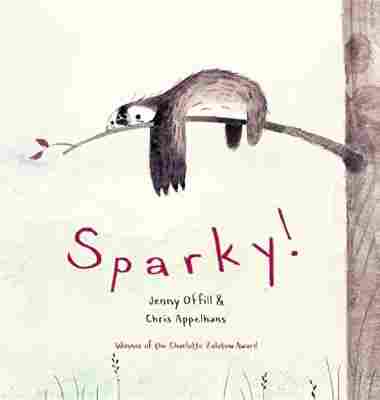 Criteria Used to Evaluate The Best Books for 4 Year Old
The Fun Factor
Play is serious business. In fact since children learn through play, whether a book is fun can be considered the most important criteria. Yes it's true that the fun factor can be subjective. When searching books the ones that passed the fun test had a couple things in common. These books were interactive, had humorous story lines, and repeat readability. Books that are fun for children are read more often and have a chance to be educational.
Is It Age Appropriate?
Choosing appropriate reading material is important. Since the goal is for your child to develop a lifelong love of reading, we want to set them up to be successful. Each book read should be challenging enough to not bore while also not discouraging them. If any of the books on this list are too easy for your 4 year old, ask follow up questions or have them suggest alternate endings. On the other hand if a book is too difficult, give lots of encouragement for them to keep trying.
Big Lessons
None of the stories in this list are Aesop's Fables. Still, many of them have a deeper lesson to be learned. Whether it's kindness or teamwork, we know that storytelling is a powerful educational tool. We encourage you to keep the conversation going after the story has ended. Talking with your kids about the lessons they've just heard is a great way to help them retain the information and relate it to their lives.
Accomplished Authors
You may recognize some of the authors on this list, while others are lesser-known. We researched each author and found that they had the kind of talent that inspires a love of reading in young children. Each one of the authors also has other books which you can enjoy discovering with your kid.
Tips to Helping Your 4 Year Old Read
As we have already said earlier, the majority of 4 year olds still cannot read on their own. It is very rare to find a child of this age who can already read with amazing proficiency. Such kids, while rare, do exist and they are truly gifted. However, for most of us, we should not feel despair since the development of 4 year old kids progresses at a rather steady pace. And for most kids of this age, they are not yet supposed to read independently. This doesn't mean there's nothing we can do about it. For starters, it is imperative that we know how to help our kids learn how to read. Here are some tips.
This is one thing that most parents fail in. They expect their kids to be proficient at something, yet they themselves are clearly not. If you want to teach your kid how to read and even develop a passion for reading, it is a must that you show the same passion and commitment to reading as well. It makes no sense to tell our kids to read their books when they don't see us opening our own books.
Always make it a point to read WITH your child
Almost in the same line as being a good reading model, parents should understand that MOST 4 year olds cannot read independently, yet. As such, reading with our children is a must so we can figuratively show them what we mean by saying certain words. If reading involves younger kids, you may have to read TO them and create a fascinating experience they will all remember. However, if you already have a 4 year old, nearing his or her 5th birthday, it is crucial to read WITH him or her so your kid also gets to experience "saying" those words, if needed. Do understand that it all depends on your child. If he or she is already adept at mimicking your voice and the way you produce sounds, reading WITH him or her should be the nature of your session; otherwise, you may need to read TO your kid.
Additionally, you may want to look at the things that really interest your child. Typically, 4 year olds love song books, rhyming books, picture books, and even alphabet books.
Ask questions to encourage interaction
If you want to encourage your kid to read some more, you will have to give him or her the right motivation. He or she may not know how to interact with the story that you've read but you can always ask questions to direct him or her into wanting to know more about the story. Sooner or later, your child will be the one who will be so eager to ask questions. Remember that one of the most remarkable characteristics of 4 year olds is their curiosity. They are naturally curious about things and about how different events and objects work in the real world. That's why many child psychology experts look at them as little explorers as they are always filled with fascination. It is this fascination for things that are new, novel, and unique that usually keeps them very interested.
Did you know there's a reason why Sesame Street always plays the song "Who are the people in your neighborhood?" Kids, especially preschoolers, are exploring the world around them. It is one thing to read with them the story about a firefighter or even a doctor and it's an entirely different matter if he or she gets to interact with these professionals, face-to-face. Your child can ask them questions about their profession, about what they do on a daily basis. They can then compare these with what they have "read" in their books. This helps facilitate learning and provides the basis for more reading. The point is that you may really have to exert some effort of bridging the gap between the things written in the book and the things that are found in the real world. This provides the backbone for their love for reading.
Reading with a 4 year old kid is something that all parents should spend time doing especially if they want to see their kids to grow up a well-read person. And even if he or she is not going to be a bookworm, the mere fact that kids can read is often enough to see them through the rest of their lives. Let these 15 best books for 4 year olds be your starting point in realizing your child's true language and speech development.
FAQs
Frequently Asked Questions
Q: Are these good choices for reluctant readers?
A: Yes. While it's true that every child has personal preferences, many of the titles on this list are great for reluctant readers. If your child isn't enthusiastic about story time, try a book that is interactive.
Q: Can I use these books to teach my child to read?
A: You can. The best way to encourage early literacy is by having fun while reading and doing it consistently. Pointing out sight words while reading is another great way to help them learn to recognize them.
Q: Is it safe to buy a 4 year old a paperback book?
A: That depends entirely on the child. While a 4 year old isn't likely to put a book in their mouth the same way a baby or toddler would, they may still not be able to treat a book gently. We suggest demonstrating proper book care when giving a more fragile copy to your child.
Q: Are these books appropriate for children who are either younger or older?
A: Absolutely. When reading these to younger children, keep their shorter attention span in mind. For an older audience you can encourage them to explore concepts shared in the story and/or ask them to read it aloud.
Q: Why are some of the books on this list abridged versions?
A: There are many reasons a publisher releases an abridged version. Those include the desire to print in a new format such as a board book.
You May Also Like
2 Year Old Books
3 Year Old Books
5 Year Old Books
6 Year Old Books
7 Year Old Books