Tips for Going Back to Work after Maternity Leave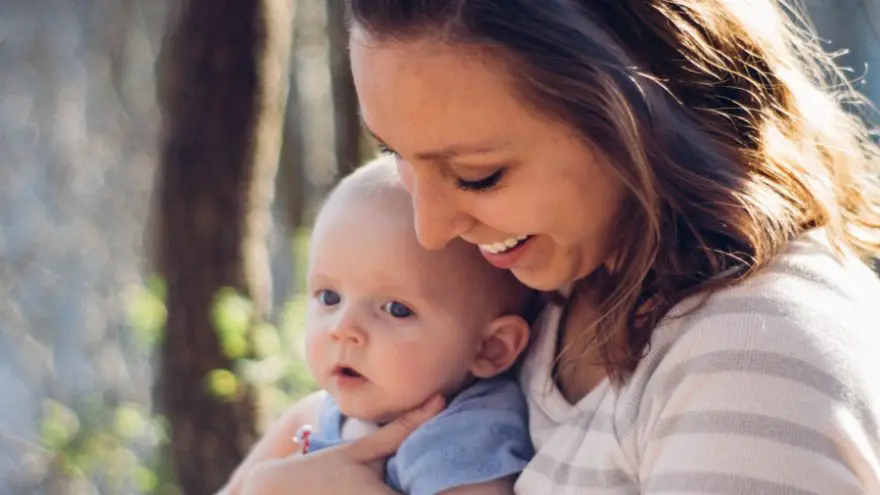 Every mom feels sad about leaving their newborn in daycare or with relatives when they decide to go back to work. You took that time to stay home and bond with your newborn and your hormones are all over the place. You worry about your newborn because you have been nursing your baby and wonder how you can make everything fall into place. You worry about caregivers and your baby getting sick when you're at work. You are going to have to organize your time if you have to drive your baby to a family member for care or daycare. There are going to be times you are all ready to leave and you have to change a diaper and undress your child. It's going to be frustrating but you can do it and when you look back someday and wonder how you got through with going back to work or school, you will feel a sense of great accomplishment. Here are some tips for going back to work after maternity leave.
Return to work and Leaving your baby
Moms go through many emotions when they return to work and leave their baby with a caretaker. They feel sad, relieved, guilty and sometimes angry. These are normal emotions for moms to feel because this is another big change in your life. Time flies and it's time to return to work and many moms feel the stress.
You have to start a different routine to get to where you are going now that you have an infant in tow. You need to pack a bag with everything baby needs for the day and then repack the bag daily. You also have to pump enough milk if you are nursing and drag the pump with you as well. Think ahead and plan your day including the easiest route to take to the sitter and to work or school. Once you have a routine ready to go and the first week passes, you can do this and are on your way.
Take your baby to work before you return so your co-workers or colleagues at school will have an idea of what you are going through before you return to work. People love babies and even the most strict of all bosses will smile when they see your child, so it's good to make your baby a reality in your field wherever you may be going.
You can always try a run before you go back to your job or school. Take the baby, pack up the bag, get the breast milk ready and drive to the caretaker's and then to work and make sure you stop for 10 minutes at the caretakers in case you need time on some days. You will have a good idea if this is the right routine for you. If it works you might even have a few hours to yourself before you pick up the baby and spend some of that time on yourself.
Be prepared for exhaustion the first week that you return back to your work or school life. It might be better to go back later in the week so the weekend doesn't seem so far away. This way you can rest up and see how everything in your routine went and change a few things if you have to.
You can ask your job if you can use some of your family leave time to adjust coming back to work. Maybe your company offers flex time and you can gradually work your way back to work and come in a few hours later or leave a few hours earlier from your job. If you have the flexibility of working from home, then drive your child to the caretaker and take advantage of working from home a few days a week. Talk to your company about this arrangement and inform them that you will have your work done on time. There are probably many working moms at your job so try and get together with them and see if you can have lunch or start a support group. If this is your first child, moms that are experienced might have some good ideas for you since they had to struggle when they returned to work as well.
Many women go through a period of thinking that they should stay home and quit their job. This might not be possible if you are a single mother or your budget is going to be too tight with only one income. Don't make any drastic decisions right away. You might have worked hard for this career after you graduated from college. Do you really want to give up your dream job after all the work you have done to build this career? Think about the pros and cons of working and staying at home. Moms are more organized when they work versus staying at home. At home, there is no time clock to punch, so the days run into each other and you lose track of time. Your baby will be fine whether you work or decide to stay home. If you keep your job, you can consider yourself very successful for being able to juggle work, a new baby and a home.
Consider going to work an opportunity because you can leave everything that happens at home and at the door when you walk into work. Your mind is rapidly learning new things on the job and at home. You also are becoming more efficient because you are learning how to organize your time since the baby came. Don't be humble about being a new mom, toot your horn because you have managed to keep your career and raise your new baby as well. Your colleagues are going to understand if you have to miss a few business meetings because you have to pump or an emergency has arisen. Don't sweat the small stuff, you aren't the first working mother that has had a baby nor will you be the last.
Most Read