Being eight years old is both exhilarating and exhausting. Kids have exited their younger years and are starting to develop their own very distinct likes, dislikes, and opinions. They're still often excited by new things, but toys and games that once held their interest now might seem "babyish" in their eyes. This is never meant to be insulting–what they're trying to express is that they've outgrown the skillset that toy or task is concentrated on, and now want something to challenge them. That's a good thing, we promise. Children are sponges and they're always looking to learn, even when they aren't fully aware of it.
There is a wide range of games and products on the market that can and will challenge this age range in the best way possible. We've collected an assortment of activities aimed at young girls around 6 years in age, who might be too old for some pretty, flashy products, and yet still fascinated and inspired by others. The items we've collected below are meant to engage the recipient's attention but also help focus their energy in a productive manner, be it through educational processing, social bonding, or a creative outlet. These gifts, games, and gadgets are a surefire way to put the fun in functional hobbies.
Our Top 3 Picks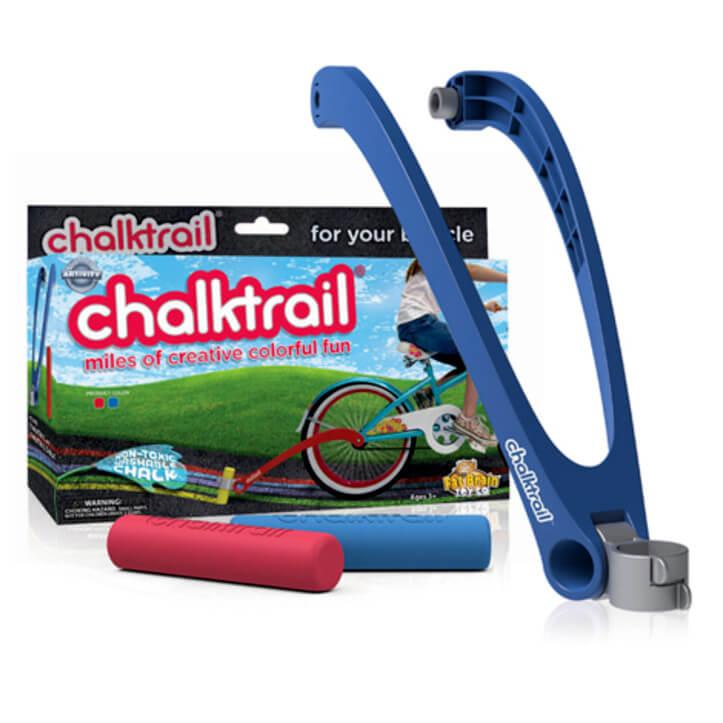 Chalktrail®

Our rating
Creative Physical Activity
Price:

See Here
Spirograph Tin Set

Our rating
Enhances Pattern Recognition
Price:

See Here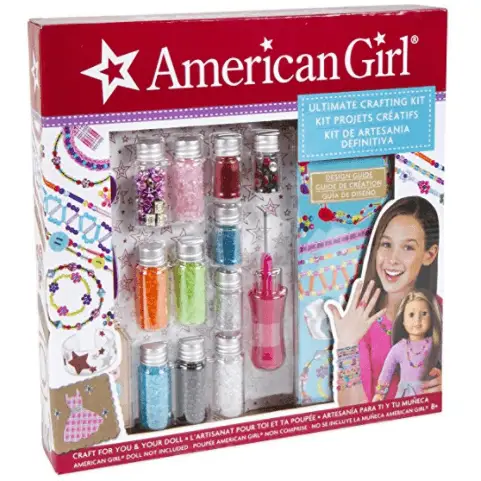 American Girl Crafting

Our rating
Boosts Creativity & Dexterity
Price:

See Here
Good Night Stories for Rebel Girls
Temporary Hair Chalk Pens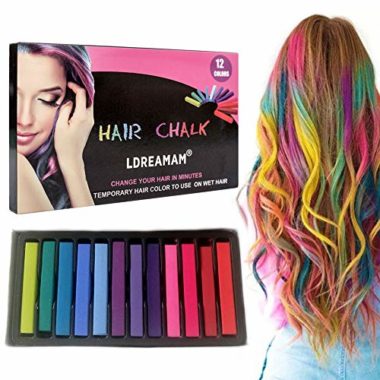 American Girl Ultimate Crafting Kit
Science Club Microscope and Activity Journal
NEWCOSPLAY Kids Unicorn Onesie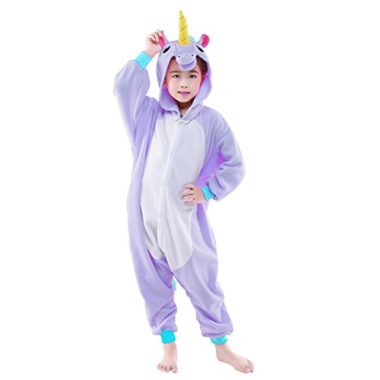 Wear Friends 4 Ever Jewelry
Scratch Art Rainbow Mini Notes – Wooden Stylus
Your Décor Water Bottle by Horizon Group USA
L.O.L. Surprise! Pearl Surprise
4M Easy-To-Do Crochet Kit
Criteria Used in Evaluation of the Best Toys & Gifts for 8-Year-Old Girls
Little girls grow up so quickly, it can be difficult to keep up. And during that time their taste in toys changes just as fast. As parents, we want to make the best choices when it comes to picking out the right toys for the right age. The toys we pick should help guide children through their developmental stages. Our team researched a plethora of toys and found the top 10 for 8-year-old girls. These toys are age-appropriate and developmentally appropriate as well. When picking these top 10 toys for 8-year-old girls, we took customer reviews and feedback into consideration. Our team didn't just review toys with age-appropriate listings, they dug into the toy's safety and the manufacturer's reputations as well.
Safety and Fun at the Same Time
Eight-year-old girls love to have fun. It's easier to have them play than it is for them to do their homework. The toys from our list encourage young girls to engage in fun and interactive activities while developing skills that will help them throughout their lives. They learn that activities like creative thinking and exercise can be fun. Riding bikes and scooters encourage little girls to go outside and work out those developing muscles. Drawing and coloring teach them how to artistically express themselves. Playing with age-appropriate electronic devices and microscopes helps them to discover the beauty of science.
How We Chose the Most-Popular Products 
Toys are the instruments of learning among children, including 8-year-old girls. As such, it is crucial to choose the best one that is highly relevant for your young girl. Unfortunately, it is not easy to make a shortlist from the tens of thousands of toys and gift suggestions on the market. It is, for this reason, we have decided to help you by coming up with our list of the 10 best toys for 8-year-old girls.
First, we had to scrutinize every toy and gift item we could ever find on the market. We had to make sure that each of these toys is of value to the continuing development of an 8-year-old girl. We also had to make sure that the quality and safety of the design does not, in any way, undermine the development of children. We then had to be reassured that the toys we have selected are backed with rave reviews and positive feedback from other consumers, most especially parents who have been in the same situation as you are. Lastly, the toy maker's reputation had to be factored in as well.
This is how we came up with our list of the best toys. Hopefully, you will agree to some, if not all, of these toys and gift suggestions in our list.
A Look into an 8-Year-Old Girl's Development and What Parents Can Do
One of the most striking developments in an 8-year-old girl is her increasing social skills, especially in the development of friendships with fellow 8-year-olds who may share the same interests as hers. However, not only are they particularly interested in building friendships, but also they are now more aware of their roles in the world. Unfortunately, this is where much of the confusion lies because, despite their shows of bravado, they are still quite helpless against external influences. It is, therefore, crucial to helping an 8-year-old girl make sense of her friends as well as her role in the wider community. Playing games that children love can help them express their thoughts and communicate to them what they need to learn. This is where developmentally appropriate toys can really come in.
Because 8-year-olds will already put emphasis on their friendships, you can expect an 8-year-old girl to be more active in group activities or even physical activities and sports that call for cooperation. They are now more than capable of doing this because their muscle strength and endurance can already help them to engage in more physically demanding activities. This is also the time when the competitive spirit of 8-year-olds begins to really show especially against peers.
Cognitively, 8-year-old girls, like boys, love experimentation and exploration. Their problem-solving skills are now largely dependent on earlier developments. One of the major skills that they need to learn by this time is counterfactual reasoning and divergent problem-solving. Since they love to experiment, often highlighting the value of the trial-and-error method, they slowly begin to form conceptualizations on the what-if phenomenon. This helps them make predictions about possible outcomes for every solution that they can come up with. This forms the basis for the formulation of their expectations. They can then test whether their expectations and their predictions were met by the solutions that they have planned.
Their creativity is sometimes best expressed through dance, especially when performed together with friends and in front of an audience. Popular music is already a great part of their lives. Add to this their increased fascination for colors, textures, and patterns, and their creativity can reach new heights. Their creativity is always coupled with experimentation with a lot of different elements.
Based on these, it is therefore very important to choose toys or gifts that help them develop, enhance, strengthen, reinforce, or even improve these developmental skills and milestones. They need to be able to express their creativity in more constructive and more positive ways. They also need to be provided with toys that can help further hone their cognitive skills, especially in the development of divergent problem-solving and counterfactual reasoning. It is also crucial to give them toys that will make them use the physical energy in their bodies.
Choosing the right toy for an 8-year-old girl may seem daunting to most parents. However, with our list of the 10best toys for this age range, we are optimistic that we have somehow eased this burden by providing you with a more definitive selection of toys and gift suggestions to choose from.
FAQ
Frequently Asked Questions
Q: What do 8-year-old girls like to do for fun?
A: Lots of crafts and drawing. They also enjoy playing with dolls and dollhouses, baking treats, having tea parties and riding their bikes and scooters.
Q: What do 8-year old girls like for their birthday?
A: No matter what you decide to buy for your 8-year-old girl, "Toys should be thought of as developmental learning tools," according to Vicki Panaccione, Ph.D., from the Better Parenting Institute. Her toys should be fun of course, but also safe, stimulating and age-appropriate. A few things to keep in mind when buying her a nice toy is to keep it simple and that not all games are educational.
Try not to buy toys that do too much for a kid. When a toy talks or sings too much, or when kids are directed to press buttons at certain times, it takes away the child's use of their own imagination.
Q: How should I encourage an 8-year-old girl to exercise?
A: The best way to encourage a behavior is to model it. Try to encourage participation in activities by showing her why they are good. And never underestimate the power of peer pressure. Having friends that engage in similar activities can also encourage activity.
Q: Does playing with a Barbie Doll make girls want to be thin?
A: A thin Barbie or any other thin doll can create body shape dissatisfaction for young girls. Girls exposed to extremely thin dolls may cause them to have lower body esteem. Young girls who are exposed too early to a thin doll can give them an unrealistic thin body image that contributes to an increased risk of eating disorders in their future. Older girls are not as negatively affected by thin Barbies or thin dolls in general. To read more about this study, the full article can be purchased online.
Q: Why not just let my kid watch TV, especially during bad weather?
A: It is tempting to allow our kids to watch TV all day long if it keeps them quiet, especially during rainy days when they can't go outside and play their usual games. But, watching too much television increases obesity and reduces mental activity. There are other activities that young girls can do that encourage them to be more active, especially during bad weather. They can craft, paint, draw, and even put a LEGO project together. Watching TV is not terrible, but it's the amount of time being spent not moving that needs to be monitored.
Q: Can toys help reduce relational aggression in 8-year-old girls?
A: Some girls appear to be mean girls, while other girls appear to be mellow. Have you ever heard your daughter or another little girl say that they'll stop being another person's friend or that they can't come to their party unless they do this favor for her? This is an example of relational aggression. It is common in young girls because they are trying to understand appropriate social skills. However, relational aggression is supposed to subside as she learns how to behave.
Buying her toys in the hope that she promises to behave isn't going to make the problem go away. But making sure she is practicing good social skills with the help of toys is a different approach. Little 8-year-old girls can practice good social skills by playing games with other kids her age. She can engage with others by participating in a group project like painting, drawing and building toys together. The more engaging activities she participates in at an early age, the better behaved she'll be as she grows.
Q: Are video games and electronic toys good for an 8-year-old girl?
A: Yes, it's ok for an 8 year old to play video games and electronic toys that are appropriate for her age. However, these types of toys are considered passive learning styles because they do not help a young girl become physically engaged. They can gain weight because they are inactive while playing or they can suffer from hearing loss due to loud electronic toys. Toys that only require a child to not do anything but watch can interfere with children's ability ] to think independently. This doesn't mean that you shouldn't allow your daughter to play with these toys at all but that they should be allowed to do it in moderation.
We live in an electronic age, and assuming that anyone can keep a kid away from a computer is farfetched. But what we can do is help them learn how to healthily live around a personal computer and other electronics. A good step one is to purchase video games and electronics that are age-appropriate. Another important step is to limit screen time to one to two hours per day.
Other Age Ranges
1 Years Old
2 Years Old
3 Years Old
4 Years Old
5 Years Old
6 Years Old
7 Years Old
9 Years Old
10 Years Old
11 Years Old
12 Years Old
Last Updated On 4th September 2017