The 11 year old that you are buying a gift for has reached the age where they are not quite a teenager, but they are not a kid or they wouldn't say they were anymore. So, buying a gift for this age group can pose as a challenge to any gift buyer. Even the best gift giver need some help from time to time.
This in-between stage is great for gifts like; games, gadgets, STEM Toys, and even cars. The list below has been compiled to allow you to select just the perfect gift for him. You might even complete your mission and see them smile.
Our Top 3 Picks
Electronic Arcade Basketball

Our rating
Boosts Confidende
Price:

See Here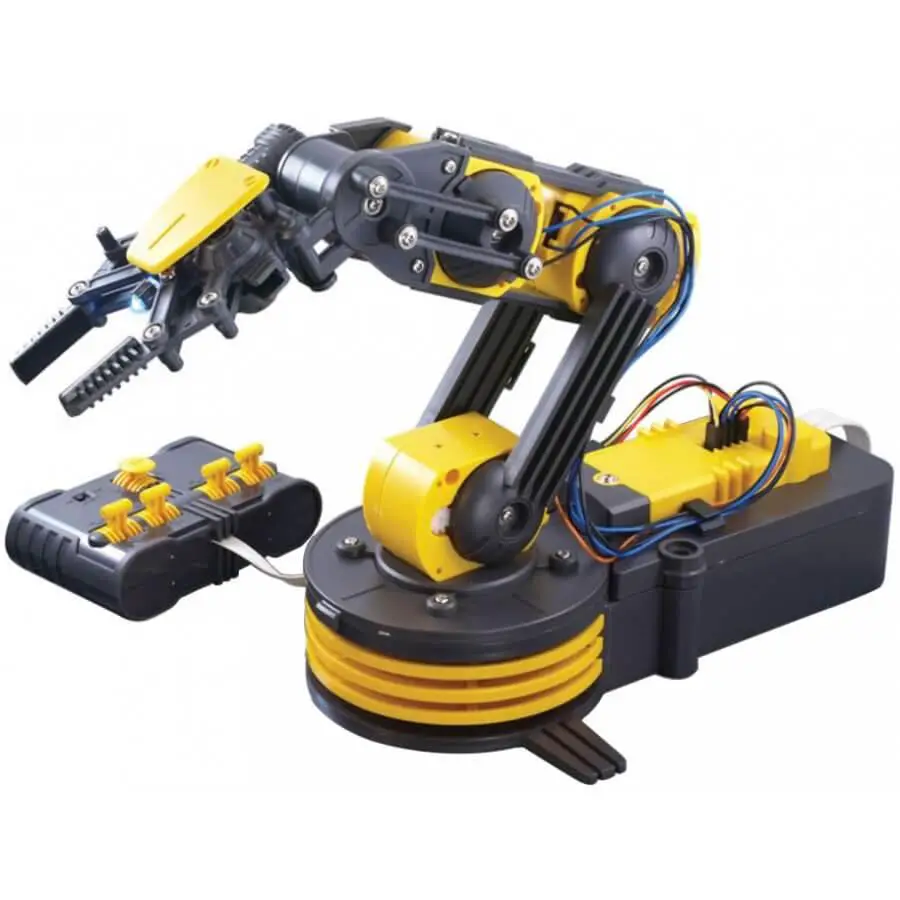 OWI Robotic Arm

Our rating
Robotic Arm Grips
Price:

See Here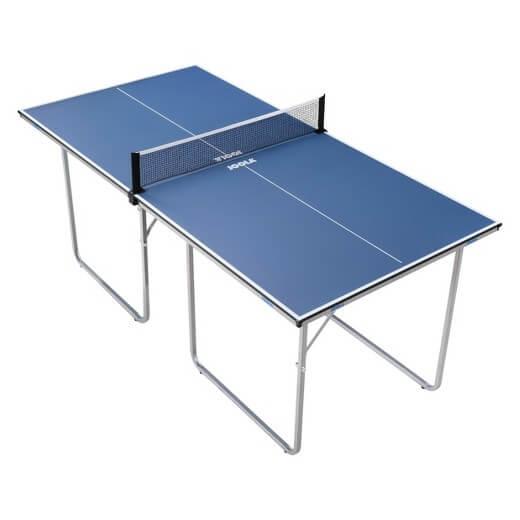 Joola Tennis Table

Our rating
Quick Set Up
Price:

See Here
20 Best Toys & Gift Ideas for 11 Year Old Boys
ThinkFun Gravity Maze Marble Run Logic Gam
ThinkFun Gravity Maze Marble Run Logic Game and STEM Toy for Boys and Girls Age 8 and Up – Toy of the Year Award Winner
What do you get when you combine a game of logic, a marble maze, and a STEAM toy? You get the best combination of all three. This is a toy that includes 60 challenges. The challenges range from beginner to an expert level plus a grid the game is played on along with a target piece and three marbles. Included with the set is a very clear instruction on how to play the game. They have been written clearly so that they are able to start playing right away. The game is a great way to develop critical thinking skills and with the multiple levels challenges the more they play the more difficult the game will get. There are over 60 challenges that provide a learning experience for players. This award winning game will provide the challenge that every 11 year old boy is looking for.
Benefits – Games that provide a challenge of this type allow players to build their spatial reasoning and planning skills. The challenges presented from this game develop these skills through a game that becomes increasingly harder after each challenge has been completed.
What We Like about It – Perfect game for a challenge that the kids will love. It combines marble mazes and STEM toys which are some of the most loved toys on the market right now.
Pros
Game of challenge that combines logic, marbles mazes, and STEM toys
Included are clear instructions on how to play the game
Easy to learn, allowing players to start playing instantly
Features multiple level challenges that increase the difficulty
Enhances spatial reasoning and planning skills
Cons
Hard to get multiple pieces into a small area on the grid
Pieces don't fit in grid tightly
The Original Stomp Rocket Jr. Glow, 4 Rockets 
The sky and the expanse beyond are becoming an ever-growing interest for the young scientist in your home: they are constantly cataloguing the astral bodies and organizing their own exploratory voyages into the unknown. With a simple and safe product like the original Stomp Rocket, give your young astronomer or astronaut the necessary tools for their future discoveries.
Benefits – With this great Stomp Rocket product, give them the sort of aeronautical exploration that their young mind desires while saving yourself the worry of leaving them alone with combustible materials or risky designs previously involved with novice rocketry. The glow-in-the-dark design will make this starter rocket easy to spot and follow in dark launching environments, and the simple pneumatic design is educational and easy to operate for the young astronaut in your home.
What We Like about It – This product is great for the young scientist in your home, and will help them safely explore their astral interests in this adolescent state.
Pros
Lightweight, durable design
Simple operation, perfect for novice rocketeers and engineers
Glow-in-the-dark composition made perfect for night launches
All-foam composition is safe for children and toddlers alike
Cons
Can only reach certain heights
Styrofoam composition is only designed to handle certain speeds/altitudes
Inside Table Tennis Table by JOOLA

Want to teach your 11 year old boy how to play ping pong? Then get the Inside Table Tennis Table and start swinging the paddle and hit the ping pong ball. The table can be conveniently folded for easier storage. It has 4 casters that can be easily locked into place as well as a dual locking device for both halves of the table so it can be used by a single player. The table comes with a net for competitive play.
Benefits – Table tennis is a classic activity for family time!  It's just active enough for a tween, and can foster the competitive spirit in your child that can prepare him for other high level sports.  Since we know table tennis can be just as gruelling and can be played like regular tennis, teams can be easily formed for matches — also, a lesson in winning through teamwork.  With rolling caster and easily foldable design, this table could even be enjoyed in the backyard on a nice summer day barbecuing!
What We Like about It – It's a great way to encourage 11 year old boys to actively engage in sports. It's a sure way to get everyone in the family to play the small ball.
Pros
Easily lockable casters
Dual locking tables
Net included
Blue linoleum finish
Single player function
Cons
Paddle and balls not included
Lacks side pockets for balls and paddles
50-in-1 Electronic Playground and Learning Center by Elenco

Stimulate the Alessandro Volta in your kid with the 50-in-1 Electronic Playground. Consider it a smorgasbord of everything electronic but designed especially for kids. The kit helps any eleven year old to try creating his very own electronic device such as a magnetic bridge, an electronic noisemaker, a finger touch lamp, a metal detector, and an electronic keyboard, just to name a few. There are 50 electronic designs to keep your kid busy.
Benefits – This is a toy in the style of classics like Operation or Simon Says!  It gives an array — a landscape — of options with an electronic flair to them.  The examples given of a metal detector, magnetic bridge, noisemaker, etc.  It can lead to hours of play, further research, and maybe even an investment into future educational toys and tools through this experience.
What We Like about It – It's a creative way for kids to learn about electricity and electronics. It's great for encouraging concentration and focus as well as enhancing the problem solving skills of kids.
Pros
Electronic noisemaker
Magnetic bridge
Finger touch lamp
Metal detector
Electronic keyboard
Cons
Batteries not included
Non UL certified
Djubi Classic by Moonracer

Playing catch has never been more fun than with the Djubi Classic. Think of the Djubi as a slingshot with a butterfly net attachment. The colorful ball gets hurled into the air through its built-in slingshot mechanism then caught with the wide-brimmed, netted racquet. The set comes with 2 pairs of racquets and balls. Read our article on fun beach toys for more great products like this!
Benefits – Remember the days of just tossin' the ball in the backyard and playing catch?  The Djubi brings back this element.  It's simple enough for the kid who might lack the hand eye coordination of other kids, or is just not that athletic.  This opens the possibility of greater development and confidence in this area.  With a netted racquet that has a very wide brim on it, progress can be certain, painless, and give an added bonus even being outdoors.
What We Like about It – It's a fun way to enjoy the great outdoors. Rather than letting your kid sit in front of his computer all day, it's a lot better to play catch with the Djubi. This can help with his visual-motor skills as well as balance and coordination.
Pros
Ergonomic handle
Extended launching hook
2 Racquets
2 Balls
Appropriate for all age groups
Cons
Instructions not included
Non-specified age range
Doinkit Darts – Magnetic Dart Board
The dexterity and athletic ability of your adolescent boy are of ever-increasing importance; they will want to prove themselves on the unsure ground of their pubescent hierarchy, but they will also want to build a friendly and familiar group of their peers to share in their development. Dart boards, like other competitive, non-aggressive sports, will improve your young boy's hand-eye coordination as well as their ability to navigate the complex social structures that they are now discovering.
Benefits – This dart set gives them an accurate and easy to use board for competitive play among their friends and prospective friends, without all the worry associated with traditional dart boards. This child-safe and family oriented product from Marky Sparky will help them build dexterity and healthy competitive habits.
What We Like about It – This is a great gift for the young man in your home, helping them develop hand-eye coordination and cander in social gatherings that they will benefit from in the future.
Pros
Magnetic board design will last for years
Flat-head dart design is safe for all ages
Comes with easily-hung hook, perfect for any wall-spot
Develops dexterity and hand-eye coordination
Cons
Magnetic dart boards are prone to slippage that doesn't occur in traditional dart boards
Snap Circuits Jr. SC-100 Electronics Discovery Kit by Elenco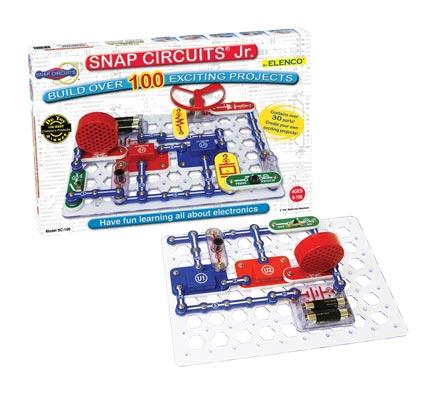 One characteristic of 11 year old boys is their creative fascination for anything mechanical and electronic. With the Snap Circuits Jr. SC-100 Electronics Discovery Kit they can now create over a hundred electronic gadgets and devices including a photo sensor, a siren with an adjustable volume, and a flashing light. The kit comes with about 30 electronic parts that need no special tools and instruments to connect.
Benefits – Boys in general like to build and create!  The tween is at the crucial stage of development as to what future direction he may go in!  This circuit kit can further enhance that budding spark of dormant curiosity.  The possibilities are endless aside from the 100 that are listed.  The example of a single photo sensor alone can lead to a myriad of other options!
What We Like about It – It helps encourage creativity and imagination while strengthening fascination for electrical sciences. It also helps enhance problem-solving and critical-thinking skills.
Pros
Flashing light
Fosters creativity
Enhances mechanical aptitude
Develops problem-solving skills
Hones critical-thinking ability
Cons
Non-specified age range
Batteries not included
(Hey! If You Like This, Then Be Sure To Read: Best Science Toys For Kids)
Crazy Forts
Providing endless hours of fun with a simple concept that is easy to build. This set of solid plastic balls and sticks that are placed together to create a structure for a fort. All that is needed is a bedsheet to complete the fun. Included with the set kids will find 69 pieces, 25 plastic balls that are geometrically precise and 44 sticks that are constructed from reinforced plastic. The design allows these items to be portable, easy to design with, easy to put together, and durable. Just place the pieces together to create a fort, throw the bedsheet over the top and the kids are ready for hours of fun. The more sets that are collected the more fun that can be had. Simple, easy, and fun.
Benefits – When creating with a friend and building something together it creates a positive social interaction that kids are able to learn from. This set of building sticks and plastic balls is a great way to create social interaction between kids allowing them to collaborative ideas and work together.
What We Like about It – Combines all the best things of being a kid. This set is great for inspiring builders or just having fun on a rainy day. Combine this set and a bedsheet and it equals instant fun for all.
Pros
Simple set of pieces to create for structure
Set includes 69 pieces; 25 solid plastic connection balls and 44 plastic sticks
Easy to create and simple to build with
Just add bedsheet for hours of endless fun
Reinforces positive social interaction
Cons
Sticks can be hard to get into balls without aligning correctly
Heavy bed sheets or blankets do not work on the structure
Dune Buggy by Razor

Give your 11 year old boy the Dune Buggy and see him roll throughout your neighborhood in style. The Buggy is built with a wraparound tubular steel frame with comfortable bucket seats complete with seatbelt. It is powered by a 350-watt electric motor supplied by a rechargeable battery to propel it up to 10 mph. The large 8-inch pneumatic tires allow for excellent grip and stability while promoting a more comfortable ride. It can support an individual weighing no heavier than 120 lbs. Head over to our Ride-On Toy category for more awesome products like this!
Benefits – This is the classic dune buggy that a lot of kids grew up with back in the day!  Razor has given it both a new design and a new twist!  The tubular steel construction makes it lighter and much easier to handle than perhaps its earlier counterparts.  It's easily rackable for convenient storage.  It's the best and safest introduction for your son when it comes to handling one of these.  While the battery operation and chain-driven engine allow for a more sustainable alternative.
What We Like about It – It's a great way to roam around the neighborhood. It should help enhance the imagination of your kid as well as help strengthen his hand-eye coordination and reflexes.
Pros
Tubular steel construction
High-torque chain motor
Rear disc brake
Thumb trigger accelerator
Owner's manual included
Cons
Owner assembly required
Maximum speed 10 mph
NHL Mini Hockey Goal Set by Franklin Sports

Whether your kid is a fan of hockey or not, the NHL Mini Hockey Goal Set is one of the most exciting gifts you can ever give an 11 year old. The goal measures 28 inches wide, 20 inches high, and 12 inches deep with the net made of highly durable polyester. It includes 2 hockey sticks as well as 2 foam balls instead of the classic puck. At the very least you don't have to worry about playing in the ice.
Benefits – This is the perfect introduction for playing the sport of hockey!  If you like hockey but have never been on the ice before, just set these up in your neighborhood for a friendly game of street hockey!  With polyester netting and foam balls, it's an easy and safe time.  This is all about creating endurance, through physical outdoor activity.  In addition, a competitive spirit can be developed along with greater motor coordination!
What We Like about It – It's ideal for encouraging physical activity among kids while at the same time helping them to master the art of scoring. Great for strengthening arm and leg muscles as well as hand-eye coordination and timing.
Pros
28×20 Netting diameter
12 in. Netting depth
2 Hockey sticks
2 Foam balls
Fosters hand-eye coordination
Cons
No decorative team logos
NHL non-certified
Spalding Varsity Rubber Outdoor Basketball

What better gift to give then a classic. This is a classic basketball that is great for 11 year old boys just starting the game. It is an official sized basketball has been created to make the kids feel like the professionals. The ball features a durable rubber cover that makes it ideal for outdoor use, but it also still great for the indoor courts as well. Each deep channel on the ball is marked in black making it easy to handle and great to grip. The junior sized ball is sponsored by the NBA and even has a signed logo from the Commissioner, David Stern, on it. With the junior size ball, it is ideal for players from the ages of 9 to 12 years old. Getting them out on the court is easy with this ball. The official look of this ball with the easy to handle cover makes it ideal for any player to get started with.
Benefits – Playing sports like basketball is a great way to promote the hand eye coordination of any 11 year old boy. Even though they are past the toddler stages of life that does not mean that they still don't need to work on their developmental skills. Practicing dribbling, passing, and shooting the basketball is a great way to refine the hand- eye coordination skills.
What We Like about It – Nothing is more classic than the game of basketball and giving this ball to an 11 year old boy is something that will last them a lifetime. The ball is a great size for them to start out with and really has the look of a professional basketball.
Pros
Official sized junior basketball
Sponsored and endorsed by the NBA
Features durable cover for indoor or outdoor use
Deep black channels for easy handling
Promotes hand-eye coordination
Cons
Basketball comes deflated, must inflate to use
Outside cover leaves ball feeling rubbery
Ten-Eighty Micro Skateboard/BMX Ramp by Factor X

Measuring just 8 inches high with a gently sloping incline of 30 degrees for a length of 28 inches, the 10-80 Micro Skateboard/BMX Ramp is perfect for young kids who are just beginning to explore their abilities to perform a variety of stunts. The wedge shape of the ramp gives kids an excellent lift. It also features a non-slip fully rubberized feet for optimum traction and stability. The ramp has a weight limit of 125 lbs. for both the rider and his equipment.
Benefits – This 8 inch high ramp is a good starter/practice ramp.  This is for the boarder who wants to try and improve or the experienced border that just wants to get back to basics!  It's an excellent for a child.  And the non-slip traction keeps everything secure!  For motor-neuron development and hand-eye coordination, this is your best bet!
What We Like about It – It may not be a toy but it's a great gift suggestion especially for kids who have skateboards or even BMX bikes. We love the non-slip rubber feet so it's going to be safe for kids.
Pros
8 inch high ramp
30 degree incline
28 inch length
Non-slip feet
Fully rubberized traction
Cons
Skateboard not included
125lb maximum weight capacity
Kan Jam Game Set by Kan-Jam

One of the current crazes today is Kan Jam. The game is quite simple. Place 2 trash can-like bins about 40 feet apart. Each bin, or Kan, has an open slot right down the middle and 2 openings on top. Each team attempts to score by slotting the Frisbee into their opponent's Kan. If they slot it in the middle, they win. If it was blocked or deflected, that's 1 point for the opposing team. If it jams onto the top slots, that's worth 3 points. If the Frisbee hits the Kan, it's 2 points.
Benefits – This is a good game for problem solving skills and spatial orientation.  The Kan Jam has a unique way of helping to orient kids to just the right feel of programming these coordinates into the subconscious muscle memory.  The rules of the game, along with strategy and athletic ability, are just complex enough to bring on long-term tangible benefits.
What We Like about It – It's very addicting. For 11 year olds, this will be great for enhancing accuracy, hand-eye coordination, and balance. Also great for strengthening muscles and reflexes.
Pros
2 Kan Jams
2 Frisbees
Increased balance
Increased spatial awareness
Develops problem-solving skills
Cons
Instructions not included
No manufacturer's warranty
Ghostbusters Ecto-1 by LEGO

Who's afraid of ghosts? Now your kids can relive the glory days of the Ghostbusters with LEGO's Ecto-1. The 508-piece building toy is one of the best gift ideas especially for fans of the Ghostbusters franchise. It come with the ghost-busting quartet of Peter, Ray, Winston, and Egon and features all of their ghost-busting gadgets and devices including proton packs and paranormal detection equipment.
Benefits – Classic LEGO set at 508 pieces.  This increases hand-eye coordination and problem-solving ability through the task of building the Ghostbuster's mobile itself.  This is good way of uniting parents and child alike, since this toy has a theme that is cross-generational.
What We Like about It – It's ideal for enhancing divergent problem-solving skills while strengthening dexterity. Also helps facilitate imaginative play.
(Hey! You May Also Like: Best Lego Toys For Boys)
Pros
Authentic LEGO brand
508-piece building blocks
Ghostbuster figurines
Proton packs
Side ladder and PKE meter
Cons
Choking hazard
No manufacturer's warranty
Mindstorms EV3 by LEGO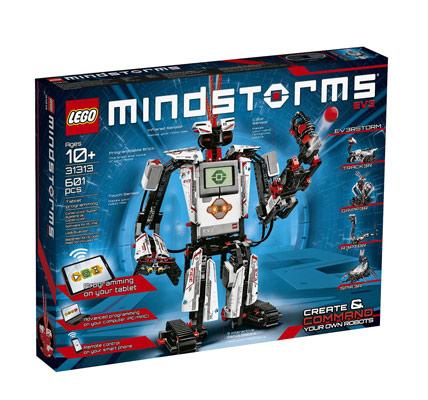 Who needs the Transformers when your 11 year old boy can take full control of the Mindstorms EV3? This 601-piece building set can help kids create at least 5 different, fully mechanical robots that run on the powerful ARM9 processor. It comes fully integrated with 3 highly interactive servo motors, a redesigned and heavily improved color sensor, a revved-up infrared sensor, and an equally reengineered touch sensor. What's best is that your kid can actually program his EV3 with a tablet that runs on iOS or Android. It can also be programmed using the PC or Mac.
Benefits – This is definitely the toy of the young millennial!  This is easily programmable through remote software.  Not the typical Lego set with more mechanical part than building blocks, such as a servo motor and color sensors.  The interchangeability of the parts and the software make it possible to create multiple mechanical avatars the ARM9 processor.
What We Like about It – If you want the ultimate gift for an 11 year old, this is the one to get. Seriously, even adults will go crazy with the endless possibilities of having to design, create, and program your very own robot. For kids, it's the chance of having to create something and actually make it work that is considered simply amazing.
Pros
601-piece building sent
ARM9 processor
Color sensor
Infrared sensor
MAC, PC, iOS & Android compatible
Cons
Choking hazard
USB cable not included
Hot Wheels Criss Cross Crash Track Set
Hot Wheels Criss Cross Crash Track Set (Amazon Exclusive)
Get your kid's minds started and their problem-solving skills in gear with this super fun Hot wheels crash test track set. The competition between the cars is just getting started then the fun starts when they enter the crash zone. This car feeding ramp featuring a crash intersection really cranks up the challenge for the cars. This crash zone with the motorized booster will add to the action of their of all their other sets of cars and tracks. It includes several parking spaces for extra cars and then convenient storage places as well. The intersection is ready right out of the box. So ready set, fun!
Benefits – No challenge would be complete without helping to develop a skill for the kids. Fine motor skill development is a major perk of playing with cars. The moving, pushing, and creating of the tracks is a great way to boost fine motor skill development.
What We Like about It – Adds to the action and creates some major excitement. As the cars approach the intersection the fun begins. Who will crash into whom? The motorized booster is also a great feature to this toy. It adds a level of excitement that makes it super fun for all.
Pros
Intersection for cars featuring a crash zone
Features a motorized booster
Includes extra parking places and convenient storage
Easy setup and get out of the box, no assembly required
Promotes fine motor skill development
Cons
Motor on the intersection when running is loud
Not powerful enough to push non-conventional cars
Perplexus Rookie by Spin Master Games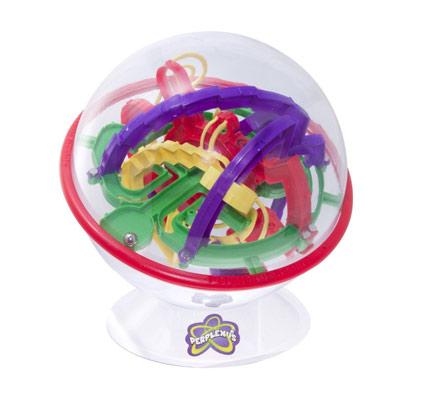 If your boy loves puzzles and challenges, then give him the Perplexus Rookie. It's an ingenious 3-dimensional labyrinth that can stretch up to 22 feet but have been beautifully curled and twisted inside a 7-inch diameter sphere. The Perplexus features 70 challenges that will keep your kids flipping, twisting, and spinning the sphere to get the ball to its target. Read our article on the top educational toys for kids for more products like this!
Benefits – This was also considered to be one of the top educational toys, as well!  This is a phenomenal problem-solving toy and tool.  The ingenious method of containing 22 feet of labyrinth into a 7 meter space in itself is a feat of the highest caliber in engineering and manufacture!  The level of concentration and dexterity that this toy requires will keep your son occupied for hours!  Not only is this beneficial to imaginative play, but also to the develop of character traits as patience and fortitude.
What We Like about It – It's all about dexterity and careful execution of a strategy. It's ideal for stimulating problem-solving skills among 11 year olds.
Pros
3-D labyrinth
22ft. Length
7in. Diameter
Enhances manual dexterity and problem-solving abilities
Increases patience and well-being
Cons
Lacks instructions
Non-specified age range
iPad Mini MD531LL/A by Apple

We don't need to describe Apple iPad's iconic little brother. This version of the Mini should be an excellent tablet for any 11 year old as it already features 1080p HD recording and runs on iOS 6, upgradeable to iOS 9.3.3. It's available in 16, 32, and 64 GB capacity as well as WiFi-only and WiFi+Cellular models.
Benefits – The Apple Ipad has already become an icon with every generation.  Why not get your tween started as early as possible with his very own!  It has all of the features of a regular ipad, but may be more of a manageable size for your child!  HD, with a WIFI only or WIFI + Cell feature, this is not only an early introduction to Apple, but it is also putting a sense of ownership and responsibility into your son's hands.  This gives a greater sense of purpose and thereby enhances social development.
What We Like about It – It's from Apple. Need we say more?
Pros
7.9 in. LED screen
Backlit multi-touch display
1 GHZ Dual-core A5 chip
5mp I-sight camera
10 hour battery life
Cons
Limited market value
USB Cable not included
MFL-06 Duo-Scope Microscope by My First Lab

Encourage the curiosity in your 11 year old boy with the MFL-06 Duo-Scope Microscope. The kit comes complete with state-of-the-art optics that allow magnification of up to 400x. It features a 6-hole diaphragm and already includes 50 different accessories to jumpstart the microbiological studies of 11 year old boys.
Benefits – With new breakthroughs in science every day, parents should encourage a healthy curiosity in their children about these developments!  The most basic way can begin with a microscope — nothing more basic than biology!  And, this is the perfect toy for that!  It's just advanced enough for the mature child.  With 50 different accessories to start, this will keep them busy until the next run of discoveries sparks a new conclusion.
What We Like about It – It's a real microscope but built especially for kids. It's also powered by a battery so kids can use it even at night. It's great for encouraging microscopic observation among kids and helps with the enhancement of their fascination for science.
Pros
400x magnification lens
6-hole diaphragm
A total of 50 complete accessories
Develops problem-solving skills
Battery included
Cons
No additional slides
Scientific manual not included
Trex Dinosaur 3D Puzzle Walking Wooden Robot T-Rex Toy
The puzzle-solving ability of children is a wonder to behold: before you could possibly expect it, they will be finding their way around obstacles around the house and interfacing with technology competently. This original T-rex puzzle from Wowood is great for developing intelligence, giving them a complex and rewarding puzzle that will result in a walking robot upon their success. This toy will keep their mind at work for hours, and serve them well as a toy even after they've completed the puzzle.
Benefits – This puzzle will stimulate their minds and help them develop more advanced problem-solving and engineering skills. The toy is actually sound-activated, walking and even roaring when they clap their hands. This is great product for spending quality time with your 11 year old, and a great way to improve their minds as you entertain them.
What We Like about It – This great puzzle from Wowood will entertain and educate them for endless hours, and give you a great opportunity to build and learn with your child.
Pros
Sturdy wooden design, built to look cool and last
Complex and stimulating puzzle to work through with your child
Sound-activated movement and roaring effects
Great for ages 7 and up
Cons
Small parts, may not be safe around smaller siblings
Diggin Active Dodge Tag

A twist on the classic game known as dodgeball. This is the ultimate head-to-head dodgeball game. The game requires that the opponents each wear a vest that has been constructed of air mesh. Then each player selects three balls. The goal of the game is for the players to throw the super soft balls at each other's vest and get them to stick. While the players run for each other, dodge the balls, while throwing the balls, they get to feel the rush. When the balls stick to the vest it is a 'hit' and points are scored. This fast-paced and action-packed game of twisted dodgeball is great for 11 year old boys. The set includes 2 air meshed vests, 6 super soft balls, and instructions on how to play the game. This ultimately safe and super interactive game of dodgeball is sure to be a hit with the boys.
Benefits – Competing in a head-to-head competition is a great way to gain social developmental skills. In the years before and after becoming a teenager can be extremely awkward for some kids. Having great social skills and self-confidence is a great way to help with those years. Kids that directly interact with each other develop great social skills that will help them develop throughout their life.
What We Like about It – Action packed and keeps the kids moving at all times. This is a great game for active 11 year old boys. It is a great twist on a classic game that has no violent intentions.
Pros
Classic game, a new twist
Easy to play, safe, and fun
Great head-to-head game for 2 players
Set includes; 2 adjustable vests, 6 soft balls, and instructions
Encourages social developmental skills
Cons
Vest is smaller in size
Velcro on vest makes it hard to keep then clean and free of debris
Criteria Used In Evaluation of the Best Toys for 11 Year Old Boys
Tweens are becoming a new growing demographic since 2009, according to psychologist, Kit Yarrow in his book Gen BuY.  This is a tech-savvy generation born the beginning of the millennium and still continuing.  Essentially, they have replaced the teen generation of the last 65 years as the barometer for change, trends, fads and cutting edge.  As with teens, they don't have the purchasing power of their adult counterparts…but, they do have a significant amount of influence gleaned through the culture.
Our job, and why we chose the products we did, is to appeal to segment of that tween demographic!  We know that boys will be boys!  Always have been, always will be!  But, we can no longer entertain them in the same ways.  There are new questions and possibilities and they won't settle for the same old answers.  Now that there's a greater interest in the technical realm, we will accommodate it.  By benefiting these children, we benefit the greater society as a whole.
All of these products give a greater range of stimulus by degrees to each participant.  We wanted to give as much variety as possible, while still retaining the parameters of the demographic through age appropriateness.  For example we tried to range it from The Robotic Arm Edge, to the Razor Dune Buggy; from the Apple Mini Ipad, to the Lego Ghostbusters set; from Ozobit 2.0, to the Table Tennis table; or the Duo Scope Microscope, and so on.
Basic research
Most of the research has gone into what is trending with tweens currently.  Also, the general shift in what constitutes "child's play" for the last decade or so.  With the development of drones, bots, AI and Smart gadgets, fewer kids are physically active.  Or else, the physical activity in older kids becomes more specialized, just like the products and the learning process.  The psychology of the millennial is still unfolding.  We're here to guide parents in the right choices to aid the right development of their child.  Correct motor-neuron development and hand-eye coordination is still feasible within the framework of this new I-world, with it's requirements for greater mechanical aptitude.
How we chose the top toys on our list
It was never easy to choose the toys in our list as almost every other toy deserve to be included. Unfortunately, we had to make sure that only those that are developmentally appropriate, safe, and with excellent design quality have to be included. We also carefully analyzed consumer feedback and reviews so they provide justification for our choice. Lastly, we had to look into the overall credibility of the company that made the toy to help guarantee the choices we made in our list.
11-year old boys and puberty
That period in our lives when we have to make the successful transition from childhood to adulthood is known as puberty. This period is characterized by rapid growth spurts with an increase in both weight and height including major transformation in the brain, the muscles, the bones, and the blood as well as the breasts, sex organs, skin, and hair. These changes can have significant ramifications on the overall growth and development of kids.
Owing to their rapid growth including improvements in both muscle tone and strength, 11 year old boys will naturally enjoy sports and physical activities. It is therefore crucial to give them toys that help encourage the use of different muscle groups while at the same tie enhancing their sense of balance and coordination. Their physical and motor skills should be well-developed by now. If not, then toys that help them strengthen these skills will be essential.
The development of the brain also means vastly improved cognitive and language abilities. By this time, 11 year olds already have an excellent understanding of hypothetical situations that work on the what-if principle. This helps them enhance their counterfactual reasoning skills as well as divergent problem solving skills. These two cognitive processes require young pre-teens to think of all possible scenarios related to any given problem or situation. The point is for them to come up with as many possible solutions or alternatives as possible to a particular problem. This can become the basis of critical thinking and logical reasoning.
In addition to the improvement in their counterfactual reasoning and divergent problem- solving skills, 11 year old boys will also exhibit increased efficiency of focus, memory, and concentration. This helps them enhance their perseverance which can later aid them in the completion of certain tasks. More importantly, however, is the fact that by this age, boys will already have a fair understanding of abstract and intangible concepts such as trust, love, and faith.
It is therefore important to provide the toys that help foster these cognitive and language skills so they grow more knowledgeable of the world around them. Role playing or using their imagination and creativity can help in this aspect. This is particularly true when they are given toys that allow them to create or to build something new.
There are a lot of things going on in an 11 year old boy's body and mind because of puberty. And while these bodily changes can be all foreign to him, we can help him better understand these changes by giving him toys that allow the full use of such bodily changes. Such is the objective of our list of the top 20 toys for 11 year old boys.
FAQ
Frequently Asked Questions
Q: What makes these products so unique to 11 year old boys?
A: These products aren't necessarily unique to 11 year old boys.  They hit around the range of 11 year old boys.  Some these toys you will find can very easily be used by a younger more advanced child.  Or even an older child that wants to learn the basics of some sort of tool or aptitude.  I find that even an adult could get joy out of putting together the LEGO Ghostbuster's set.  The inherent purpose of all these products is to spark curiosity and lead to further advancement or creation.
Q:  Why not buy my child a regular Apple Ipad instead of the Mini Ipad?
A: The Mini Ipad can provide all of the features of a regular Ipad, but without all of the complexities.  Every adult already knows how complicated a Mac or a Smartphone already is! These are things that your child, even at the age of 11, might not be prepared for. There is also the factor of the Mini version being more child-friendly in that parents can have more control on what is downloaded onto it; and there are other parental features included.
Q:  Does the Apple Mini Ipad have the same guarantees of service that a regular Ipad has?
A: The Apple Mini Ipad is covered under the same umbrella as all other Apple products.  Take it to any Apple store and they will have no problem helping you should any problem arise.  For any further details, the manual it comes with should be consulted.
Q:  How safe is the Razor Dune Buggy?
A: The Razor Dune Buggy is probably one of the more safer models on the market. Compared to a regular gas-powered buggy, this is a much safer option.  It's maximum speed is 10 mph.  And, with pneumatic tires that ensure greater traction of tight turns and a tubular steel frame, even with a wipeout, the seatbelt and bucket seats guarantee only a few bruises and scrapes.  All that said, always be sure to have your child wear a helmet and all other forms of appropriate safety gear.
Q:  What can be the longevity of the table tennis table?
A: The table tennis table will definitely never fade or go out of style!  I imagine that this will be a classic that can go on e-bay for quite a bit in the future.  It is one of our products that is not only for the older child, but will remain cross-generational.  With table tennis tournaments even becoming all the rage within the last 15 years, you could easily find a champion within your midst!
Q:  Are any of the electronic games UL certified?
A: From my understanding, none are.  The products that we carry are powered by simple 9 volt batteries.  While we maintain the complexity of our mechanisms in the way they challenge your children, the complexity in design is of no comparison.  There may be a UL certification for the Apple Mini Ipad, since it is more likely to use an ion or lithium battery that has the possibility of becoming problematic in the future.