Twelve year old girls are technically, no longer kids. Many have already blossomed to become very remarkable and truly stunning young ladies that are sure to turn heads around. Technically, they are still children who require the correct toys and playthings to help them grow and develop to their optimum potential. On the other hand, they are no longer kids but are already within a few years of becoming a real teenager who requires an entirely different kind of trinkets and playthings. This makes choosing the perfect gift quite daunting, if not fully intimidating, as we need to strike a balance between the needs of a budding young lady and the developmental requirements of a 12 year old child.
We understand the difficulty many parents have to face in determining the perfect gift for today's 12 year old girls. As such, we have come up with a shortlist of the world's top 20 toys, gift suggestions, and playthings to give to girls of this particular age group.
Our Top 3 Picks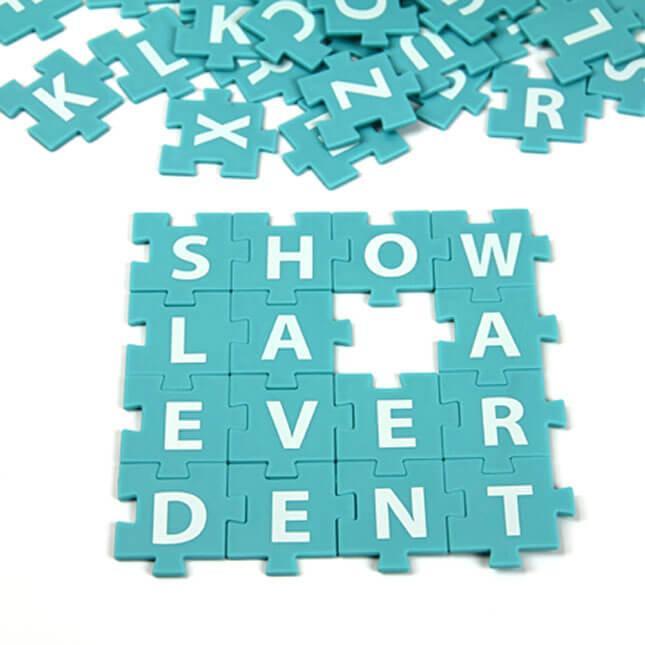 Yottsugo

Our rating
Language Skills
Price:

See Here
Flashing LED Gloves

Our rating
Seven Color Mode
Price:

See Here
Deluxe Art Set By Darice

Our rating
120-Pieces
Price:

See Here
Our Picks Of The Best Toys for 12 Year Old Girls:
How We Chose the Top 20 Toys for Young Ladies
Choosing the toys to include in our top 20 toys for 12 year old girls was not easy. Our team of researchers had to carefully examine each toy for its developmental appropriateness and whether or not its inherent design features can truly help optimize the development of children of this particular age group. We also had to look at the safety of the design as well as its usefulness. We then had to consider what other consumers, particularly parents, are saying about these toys. Lastly, our researchers had to put some weight on the toymaker's credibility and trustworthiness especially noting any awards which the toy may have achieved over the course of its developmental lifespan.
The Pre-Teenage Lady and Her Development
Experts of child developmental psychology consider the ages between 12 and 14 as young teenage years. Kids at this stage are no longer referred to as kids. They are now generally regarded as budding teenagers. This period is characterized by a variety of physiologic, mental, cognitive, social, and emotional changes. Many of these changes are brought about by the different hormonal changes that often signal the onset of puberty. Many of these hormonal changes can be quite daunting and intimidating to kids. It is therefore, not uncommon to see a lot of kids greatly affected by these changes. The manner in which young ladies will be able to master these changes can ultimately spell success or failure in the transition into adolescence.
The physical changes that young ladies go through are more profound compared to boys. These can include thinning of the waist line and enlargement of the breasts. During this time young ladies will already be experiencing their menarche, or their very first menstruation. For many young ladies, the menarche is often a very stressful period especially if they have not learned enough about normal human sexuality. Some young ladies will begin to experience breast tenderness and hot flushes to go with their first menstruation. All of these physiologic changes can bring intense emotional stress to young ladies.
Just like boys, there is a general perception that girls who undergo menarche a lot earlier have the natural tendency to become natural leaders. These kids are often placed in a variety of leadership roles which they may not be cognitively, socially, and emotionally prepared for. What happens is that there is a very high mismatch between what society expects and what the 12 year old girl can actually perform. Boys, on the other hand, who are naturally more physically endowed compared to their peers are also given leadership roles which they are not yet fully ready to assume. The same thing occurs with young ladies who are early boomers. This can add to anxiety and stress.
Nevertheless, because the development of twelve year old girls are characterized by rapid physical growth and development, they can achieve a lot of things. They can actively engage in physical activities as well as sports such as gymnastics, swimming, ballet, and even basketball and football. Their pastimes and hobbies such as crocheting, knitting, and beadworks allow them to spend their newly found energy in a more productive manner. Twelve year old girls also love showing their skills and talents. They are often very active in extra-curricular activities such as school plays and dramatizations as well as other scholastic and co-curricular activities.
Cognitively, 12 year old girls love having the opportunity to make their own decisions. They also love taking additional responsibilities which will help them strengthen or enhance their growing sense of personal identity. They display more advanced problem-solving skills while at the same time creating more opportunities for the development of their logical reasoning and critical thinking. Twelve year old girls are particularly adept at using counterfactual reasoning as well as divergent problem solving. They are already very adept in their ability to envision different possibilities based on their understanding of hypothetical concepts as well as how different elements can be formed to fuel their abstract thinking. Young ladies of this age are now more capable of imagining a variety of possible outcomes. This should come in very handy in situations that require careful and methodical planning.
Twelve year old girls can also begin to show increased frustration tolerance. They already understand that there are some things in life that they simply cannot get. They learn to be more patient. And while they are still prone to making incorrect choices, this is an important aspect of establishing their own personal identity. They may be more liable to making highly impulsive decisions but they are nonetheless skillful in accepting some of the consequences of their decisions. This is one of the hallmarks of a 12 year old girl – she is now able to follow-through on the different decisions that she has made.
Criteria Used to Evaluate the Best Products
It is no secret that most parents dread the middle school years. The main reason behind that is that most of the preteens to teenagers are still figuring themselves out. They still have one foot in their childhood and the other gearing towards young adulthood. Those three years that are sandwiched between high school and elementary school can be incredibly awkward for your child. The highest point of that awkwardness occurs in seventh grade, which is filled with hormone infused confusion.
Professional psychologists, who specialize in tween/preteen development, say that seventh grade is filled with self-esteem loss, depression, isolation, and embarrassment, especially for girls. Those children who were happy and self-assured, turn into someone completely different due to peer pressure.
While they go through this time, they also go through emotional, physical, and cognitive changes. They're no longer children, yet they're still not teenagers. On top of that, because of all the changes they are facing, they are still figuring themselves out and how to fit into their environment. The expectations of them also start to rise around them.
At this time, as parents and guardians, there are a few things that can help them get through this strange phase of their lives. The first is obvious, which is to be patient and empathetic to their changes. Setting firm boundaries and expectations, but in the end, working with them to help achieve their goals.
The second is to be their fan club. They already receive enough criticism from school, peers, and society – why should we add to that pile. If we are supporting them to our fullest extent, they will be able to gain that extra bit of momentum to push them further.
Lastly, we should support their passions. Though words can sometimes be enough, sometimes they need further physical proof. This is where these toys come in. buying toys that correlate with their passion projects and their hobbies can really help encourage them to further develop those skills and techniques. You never know, those hobbies and passion projects might just end up being their full-time jobs.
Playtime and technology isn't always the worst thing. Sometimes, at the right times, it can be helpful towards your child's growth and learning. The products on our list all had something to offer your child, whether that be encouraging creativity or design, or being educational.
How Did We Select the Products?
There were three main factors that we considered while choosing and researching the products on this list. Firstly, they have to be a safe design and made from non-toxic materials. If they are to be used on the hair or skin, they should be safe, even for those that have sensitive skins.
Secondly, they should be products that will last you a while. They should be made through durable and sturdy constriction and materials. If the product cannot withstand the normal wear and tear of 12-year-olds, then it is not on this list.
Lastly, and the most important, we look at products through their age-appropriateness. If they were not appropriate, or seemed to childish/older, then they were excluded from the list. These toys still allow your child to go through their self-discovery whilst still having some fun.
FAQ
Frequently
Do Any of The Items on This List Have Any Choking Hazards?
There are some items on this list that have smaller parts which may be a choking hazard for younger children. For the most part, though, these items are perfectly safe for your 12-year-old. If there are younger siblings or children nearby while playing with the products with small parts, extra precaution should be taken.
How Can I Find the Best Gift for My 12-Year-Old?
Each child is different; therefore, their likes and dislike will also vary. Finding the 'perfect' toy for your child can be an overwhelming and daunting task. However, with our list, we hope that we narrow your choice down slightly. Our list ranges in different hobbies so accommodate for all the likes and dislikes of a 12-year-old girl.
Where Can I Find the Best Deals for These Products?
All the products that are mentioned in this list are available through Amazon. However, there are various other sites that also offer these products. The key is to research thoroughly to find the best prices. Keep in mind that some prices might be better in stores while others online.
What If I Want to Return a Product?
This would depend on where the product was purchased. If it was purchased through Amazon, then they have a specialized returns and refunds section where you can find more information. If it was purchased through Amazon but by a different seller, the seller might have a refund and return terms and conditions policy that you can look over, or contact them directly.
Do All These Products Encourage Education and Creativity?
Though all of these products cannot be considered 'educational' in the traditional sense, they do promote creativity. The range of products offered on this list promotes a range of skills and interests with your 12-year-old girl. Most of these will encourage physical play to get your child away from screens.
Are These the Best Products in The Market for My 12-Year-Old?
Though we can't claim to know every single product out in the market, the list of products that we have compiled come with great reviews and reasonable prices. We encourage you to research online and find the products that best suit your preteen. However, we have tried our hardest to include a large range of products that can suit most preteens.
The Bottom Line
Choosing the most appropriate gift item or plaything for 12 year old girls can be quite challenging. This is especially true if our knowledge of the developmental milestones of children of this age is also limited. Nevertheless, it is with great optimism that our list of the top 20 toys for 12 year old girls will help you feel more confident in the choices that you make.
Other Age Ranges
1 Years Old
2 Years Old
3 Years Old
4 Years Old
5 Years Old
6 Years Old
7 Years Old
8 Years Old
9 Years Old
10 Years Old
11 Years Old