10 Best Coming of Age Books Reviewed and Rated in 2019
last updated
May 10, 2019
Go ahead and let's face the facts, there are endless amounts of books out there on the market that share the timeless stories for people that are coming of age. Each of the stories makes different types of connections for different types of people, but the conclusion is always the same, a lesson is learned. We have all gone through this before. One thing that all these stories have in common is that they all present to you a struggle that someone has or is dealing with. It can be stressful and terrifying, but it brings to their attention. Sometimes the attention is to know that they are not alone and others struggle as well. These books are all must read when it comes to coming of age books. They are the Best Coming of Age Books currently on the market.
In a Hurry? The test winner after 32 hrs of research
The Outsiders by S.E. Hinton
Why is it better?
Teaches valuable life lessons
The story is entertaining and interesting
It's not too long
Features a personal "letter to the readers"
Easy to understand and follow
In a
Hurry? Editors choice:
Test Winner: The Outsiders by S.E. Hinton
34
Researched Sources
32
Hours Researching
13
Products Evaluated
Entertainment Value
Educational Value
Age Range
By Default
In Depth Review Top 10
The Outsiders by S.E. Hinton
Bridge to Terabithia by Katherine Paterson
Turtles All the Way Down by John Green
The Princess Diaries by Meg Cabot
John Green Box Set by John Green
Along for the Ride by Sarah Dessen
Paperboy by Vince Vawter
Little Fires Everywhere
Go: A Coming of Age Novel by Kazuki Kaneshiro
Spilled Milk: Based on a true story
Table of contents
Criteria Used for Evaluation
Other Factors to Consider
Frequently Asked Questions
Sources
10 Best Coming of Age Books
1

. The Outsiders by S.E. Hinton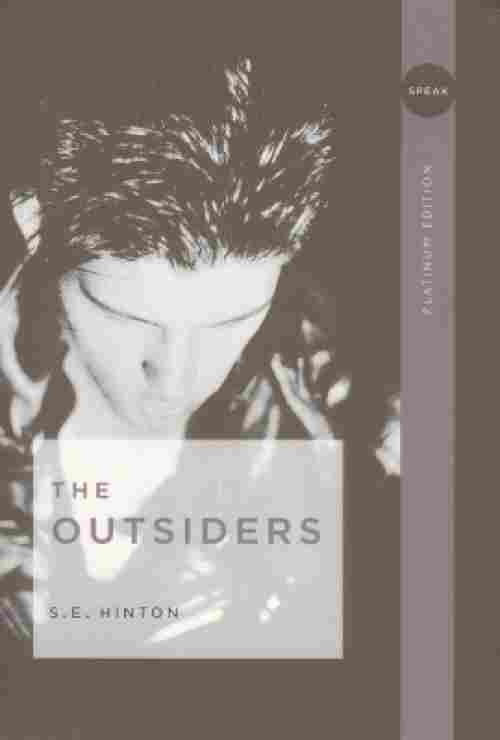 Teaches valuable life lessons
The story is entertaining and interesting
It's not too long
Features a personal "letter to the readers"
Easy to understand and follow
The ending might make some readers emotional
Follow Ponyboy along for the ride as he learns about life, hardships, and that family and friends really are everything. This book is a well-renowned classic and for good reason.
Read more
Entertainment Value
This iconic book was on the summer reading list of many parents we're sure, but the thing about books is that they're never irrelevant. Just like Ponyboy is told in this novel to "stay golden", this book has proved time and time again that it truly is golden, timeless, and will always be a classic. To this day, kids are still encouraged to read this book by the time they get to middle school and has been made even more popular due to the well-received movie it inspired. Your child will follow along with the tale of Ponyboy as he figures out life after being put in a less-than-stellar situation. His brothers, Darry and Sodapop, are along for the ride with him and the trio do whatever it takes to stay together and make it -- Even though they often get in plenty of trouble. Ponyboy's friends stand by his side through thick and thin and this book is truly a display of determination, hard work, and growing up, plain and simple. Kids will learn about having friends who are like family, being independent, and how to be strong in the face of adversity and hardship.
Educational Value
For being written in 1967, this book is still so relevant in today's day and age. It teaches the basics and friendship, fighting for what you want, and being strong no matter what life throws at you.
Age range
This book is so special because the author, S.E. Hinton, has a letter to her readers feature right on the inside cover. This letter details her own hardships in life and the fact that she wrote The Outsiders when she was only 16-years-old, which is an inspiring story in itself.
2

. Bridge to Terabithia by Katherine Paterson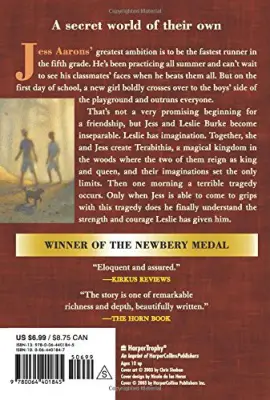 An inspiring and magical story
The characters are easily related to
It's perfect for middle school and beyond
The elements of the story are all easy enough to understand
It's a fun read
There are some harsh words used in this book
There's a little bit of magic in every young adult story, some more than others. The readers will find themselves both delighted and enchanted by the made-up world of Terabithia.
Read more
Entertainment Value
You might recognize the title of this book as well because it was also turned into a major motion picture. The beautiful thing about this book is that it celebrated its 40th anniversary in 2017, and this book is a special edition copy with a note from Katherine Peterson herself. It also features a forward by Kate DiCamillo, a bestselling author by the New York Times. The book itself revolves around a young boy named Jess Aarons, who's favorite activity is running. Throughout the novel, he practices being the fastest in the school. Everything changes for him when he becomes friends with the one girl in school who can actually outrace him, and together, they create the magical world known as Terabithia. This book isn't all happy moments but it does have a powerful lesson about love and friendship, which is something every child can relate to. It's filled with wonderful characters who will enchant and delight any reader while relaying the idea of hope, willpower, and of never giving up.
Educational Value
The powerful messages that are conveyed in this one of a kind, the unique story truly make the book well worth reading. It's great for boys and girls alike and will quickly become a new favorite.
Age Range
Not only is this book an anniversary edition, but it was also an award-winner of the ALA Notable Children's Book. It's a cornerstone when it comes to young adult fiction and has something for everyone.
3

. Turtles All the Way Down by John Green
An easily relatable main character
Interesting story
Very likable supporting characters
Great for any young adult age
Written by a bestselling author
Some found the story lacking compared to his other works
From the same author who wrote The Fault in Our Stars is another novel that's just as engaging and enlightening. Follow Aza as she attempts to solve a mystery and learns a lot about life in the process.
Read more
Entertainment Value
John Green is known most notably for his novel The Fault in Our Stars, which was recently produced as a movie. However, he has written many other young adult works of literature that are just as compelling and emotionally moving, including Turtles All the Way Down. This is one of his more recent works and came out in October of 2017, and with his reputation for excellence in young adult fiction preceding him, he has penned another novel that is just as brilliant and riveting. This book follows the story of Aza, a 16-year-old who has a mystery to solve. Along the way, she learns valuable lessons about friendship, love, and family, all while learning much more about who she is as a person. This book is great for late middle school and high school students and comes across as very relatable to teens, in particular. It's interesting and engaging and anyone who has loved The Fault in Our Stars is sure to feel an undeniable connection to this novel as well.
Educational Value
This novel teaches a powerful lesson about how to be strong when you're dealing with things that you feel could break you. It's a story about strength and determination, with characters who learn how to balance both in order to overcome.
Age Range
This unique title holds a place in many a reader's hearts and we're sure that your child will love it just as much. It's an innocent coming of age story that's great for any reading level.
4

. The Princess Diaries by Meg Cabot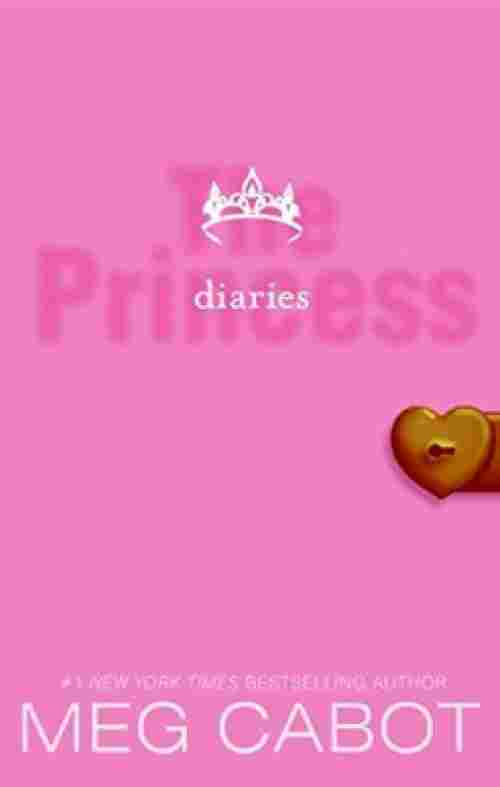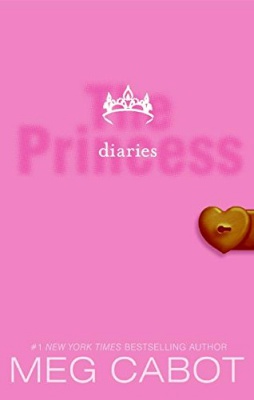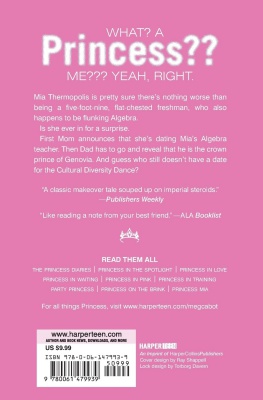 Inspired the movie
An extremely likable and relatable main character
Tells a story of how to make decisions
Inspirational
It's part of an entire series
Some readers might not like the diary-style writing of the book
There's just something so satisfying about reading a novel after watching the movie that was inspired by it. Teens will love following Mia's story off-screen as much as they did watching in on-screen.
Read more
Entertainment Value
You'll begin to notice a trend with great young adult novels -- They all become movies! Chances are, your child has probably already seen The Princess Diaries movie featuring Anne Hathaway and Julie Andrews. But have they read the book? If they haven't, then now is their chance! The great thing about reading the book is that it goes so much further beyond the movie; The Princess Diaries is actually a book series that continues to tell the story over a span of over ten books, all revolving around the same premise. These books are fun, humorous, and easy to read and follow along with. The first book in the installment follows young teen Mia, as she lives out her slightly awkward journey through puberty and learns how to be a teen in high school. Her world is quirky but it's all her own, that is until she finds out some very big, life-changing news: She's actually a princess! Suddenly, Mia is faced with saying goodbye to the only life she's ever known for the chance to make a difference and eventually lead a country, or remain Mia: the slightly awkward and invisible teen. Following Mia on this harrowing and at times, cringe-worthy, journey is one that kids won't soon forget.
Educational Value
Many times, if a child loves a movie, they'll have a new appreciation for reading the book because they'll learn things that movies will occasionally leave out. This book series will give them the chance to dive even further into the character who inspired Mia on-screen and allow them to follow her journey in full.
Age Range
Mia is a character that many teenagers can relate to. Growing up is awkward and at times even uncomfortable, and this book makes those situations relatable, real, and even a bit humorous when they need to be.
5

. John Green Box Set by John Green
Set of four books
Includes John Green's most popular works
Easy to store with a four-book book jacket
All of these stories have great reception
They each offer something different in the way of growing up
The Kindle edition comes as one four-in-on book
This box set contains everything that a John Green fan needs to spend a summer reading through some wonderful young adult stories. These books are filled with emotion and adventure and would be great for any fan of the author's work.
Read more
Entertainment Value
Is your child a huge fan of John Green? Ever since The Fault in Our Stars, his writing has become increasingly popular amongst young adults. These books are compelling, emotionally-centered, and many have storylines that will remain with your child throughout their entire life. The re-readability on these books is wonderful and means your child will come back time and time again to read these inspiring stories at various times throughout their life. This box set is perfect for any John Green fan or even for those who are new to the series. Included is Looking For Alaska, An Abundance of Katherines, Paper Towns, and The Fault in Our Stars. For lovers of the movie, this is an excellent way to introduce your child to the book that inspired the movie as well as many others by the bestselling author.
Educational Value
These are the type of books that turn non-readers into readers. They're great for both girls and boys and will hold the attention of everyone.
Age Range
This box set contains some of the best books by John Green and would make a great first addition to any teen's young adult fiction collection. It features books that have charmed their way into the hearts of many and continue to do so.
6

. Along for the Ride by Sarah Dessen
The main character is incredibly human
The book itself is very realistic
It's very easy to read
The story is interesting and doesn't have slow sections
The supporting characters are engaging and entertaining
Readers think the plot could have been stronger and not as dragged out
This book might seem like your typical young adult fiction, but the story proves that it's so much more than that. This book covers issues about growing up that many teens face and will make them feel like they're not the only ones who go through them.
Read more
Entertainment Value
Sarah Dessen is an incredible author with a particular way of speaking to teens through her young adult fiction. Out of the many novels she has published, all of which are easily relatable and revolve around common teen issues, Along for the Ride is one that's emotional and brilliant. The story follows a teenage girl named Auden as she goes along her journey, trying to figure out who she is. During one of her many nightly escape routines where she takes her bike out and rides up and down the boardwalk, she meets a kid named Eli -- A boy who will inevitably change her life. Auden learns what it's like to let go, make friends, and, most importantly, how to be herself when everything in life tells her not to. This is a story that's centered around self-discovery and how that one special person might be able to help you change your life for the better. If you're brave enough to let them in, that is.
Educational Value
Sarah Dessen's books are always centered around a solitary character who struggles with finding out who they are, a brutally honest and/or quirky best friend, and a male figure who comes in to change everything. The background of this book is set against family issues, which many teens struggle with and will easily relate to.
Age Range
There's nothing sugar-coated when it comes to books such as these. As a teenager, you learn to deal with many things and face various challenges in order to overcome them. This book focuses on that in such a way that's interesting but also familiar.
7

. Paperboy by Vince Vawter
Interesting because it takes place in the past
Great story and very well-written
The main character is slightly younger than most
Gives kids an understanding of cultural issues and problems
A promising story with plenty of detail
It's best for kids age 10 and older due to the nature of some topics
Set in the year 1959, this novel is one that's honest and real. Many readers will be exposed to issues they've not yet faced and will learn a tale of acceptance and growing up.
Read more
Entertainment Value
This book is a bit different than some of the others we've showcased on our list, mainly because the story focuses on an issue of the past, similar to The Outsiders. However, it's the award winner of 12 different categories of young adult literature and for good reason, because the writing in this novel is flawless. Vince Vawter paints the picture of a boy with the name "Little Man" who leads a seemingly ordinary life during the year 1959 in Memphis, Tennessee. It's during the summer of his newly appointed paper route that his life begins to change, and it's here that the plot has been compared to that of To Kill A Mockingbird. This story is about the journey of a young boy as he wades through the process of growing up, learning, and understanding life as a whole. It's relatively detailed and fitting for the years 1959 in a deep south town such as Memphis and will paint a picture of days past for all the readers who decide to open this book.
Educational Value
The main theme of this book is focused on those who stutter, which is a common problem that affects many children and adults. This story will take readers along for the tale as they follow Little Man and how he learns more about the world around him and the people in it.
Age Range
This book isn't your average, modern-day novel about a preteen who's struggling with puberty. The issues go so much deeper than that and it carries a message from the past that readers will still relate to and understand to this day.
8

. Little Fires Everywhere
A featured story that was named "Book of the Year"
Tells of a tale of two different families from two different lives
Uncovers the past and teaches lessons for the future
Teaches about the deep psychological power that comes with motherhood
Promotes the power of reading, building literacy skills through life
A very detailed book, shares information that is irrelevant to the storyline
The plot of the story is not wrapped up neatly
One of the best books of the year and soon to be a series on some of the most popular streaming networks. This book is a novel that looks into the fate of a picture-perfect family that features a mother that is super enigmatic and a daughter who is about to turn their lives upside down. In the suburban setting of the book the roads are winding, the colors of the houses are perfect, everything is planned out, and all of the residents are successful.
Read more
Entertainment Value
The spirit of the town runs deep within the mother and she always plays by the rules. Then there comes a time in the story that a new mother comes into town. She is single and arrives with her teenage daughter. They rent a home from the featured family and they are more than curious about their mysterious past. The two daughters then befriend each other and then threaten to overturn the thoughtfully small and quiet community. As the mother is determined to upturn the past of the other mother the story turns her obsession into unexpected and devastating events. This book explores the weight of untold secrets, displays motherhood is all about, and that living by the rules can prevent the disaster of a lifetime.
Educational Value
Reading is a developmental skill that is built from a very early age. Even though we are taught to read at a young age the skill has to be developed and built on through our entire life. Coming of age books like this one is a great way to introduce advanced concepts and teach lessons to the younger generation without them having to experience the hardship themselves.
Age Range
A great read for teenagers that are coming of age. Book tells of the story that they can learn from and reminds them that everyone's past is part of their future.
9

. Go: A Coming of Age Novel by Kazuki Kaneshiro
Inspiring story
Completely relatable for most kids
Features a different cultural take on a common problem
Addresses the issue of being bullied
Will teach kids that it's okay to accept who you are
Some readers found the storyline a bit hard to follow
In this unique take on the issue of acceptance, teens will follow Sugihara as he determines how he best wants to live his life after starting a new school. Will his Korean background hold him back, or encourage him to follow his heart and be who he truly is?
Read more
Entertainment Value
This is perhaps one of the most unique books on our list. It's a different take on a personal coming of age story and has been translated into English by Takami Nieda. It's an absolutely brilliant story set in Japan and is centered around self-identity and trying to be someone that you're not just to fit in. The main character, Sugihara, begins attending a Japanese high school and, being Korean, is at risk of being singled out if anyone finds out. He's already the victim of bullying due to his heritage, and after meeting a girl he begins to seemingly fall in love with, he's at further risk for not being accepted. Sugihara must make a choice and face the music, classical music to be precise, and decide one of two things: Will he give away his real identity, or remain anonymous in who he truly is in order to avoid upsetting the status quo? This story is a clever and well-written truth about what happens when you're different, and also a tale of acceptance and loving others, no matter who they are.
Educational Value
Hopefully, through this book, kids will be inspired to be fearless in who they are. It doesn't matter whether you have a unique cultural background, has varying interests, or just feel like you don't fit in -- Who you are is wonderful, and this book is proof of that.
Age Range
In a way, this book is relatable to just about any teenager. No matter what you feel makes you different, all kids have, at one point, felt like they just don't fit in and many feel the need to hide who they truly are.
10

. Spilled Milk: Based on a true story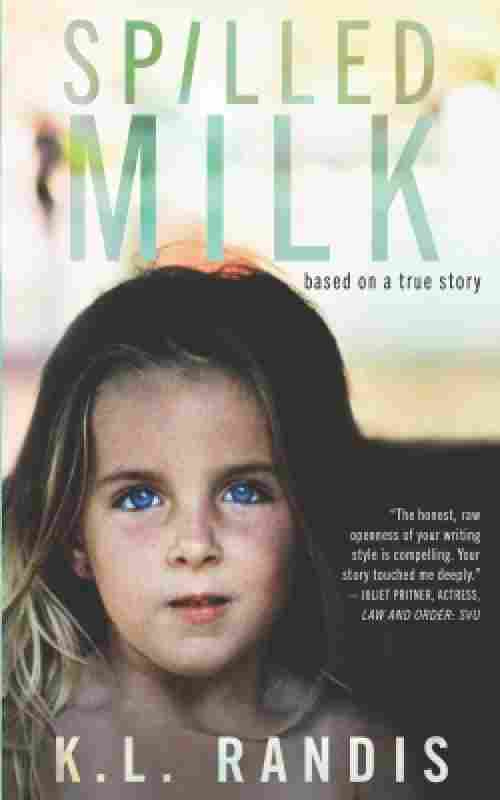 Novel that tells the story of a battered child who needs help
Wrote by a self-published and first-time author
Displays a story of triumphant
Shows the power of the human mind
Sheds light on what life is like for an abused child
First edition of the book has grammar issues
Some areas of the book are brief about the details
When telling a story is worth the read, this book is that and more. It is a story about a battered child that finally makes that one phone call that ultimately ends up only causing the beatings to get worse.
Read more
Entertainment Value
Then when the social workers step in and are concerned about her the father's secret is about to be let out. When presented with a glass of milk at the dinner talk the forces are able to get the story out of her and she tells of all the cruelty she has been experiencing. In trying to get safe the system pushes for her father to stay in the home, but others will step in to help her win this battle. Even though she risks the support of her family she is desperate to get help. This novel is narrative and contains a shocking story of a lesson that no child should ever have to learn.
Educational Value
Books that talk about events that happen in homes all over the world bring light to others that don't think that it actually happens. It happens every day to the ones that you least unexpected it home. This book sheds light on the subject and tells of a hard lesson that one child should never have to learn about her family.
Age Range
A great novel for teenagers and sheds light in the lives of others and what horrible things can happen to children. The story ends in triumph but tells the tale of a very broken soul.
Criteria Used for Evaluation
Entertainment Value
Choosing books that provide the right balance of entertainment as well as relatability for preteens and teens is something that can often be challenging. In order to find books that would convey a clear message as well as hold the attention of a variety of ages, we had to do two things: Rate books based on the storyline and topics as well as rate them for readability and structure. Each one of these books made its way to our list because they all have something to offer in the way of a life lesson, and all do so in completely different ways. Each author on this list is also well-versed in the way of teenage life and has something to bring to the table that's both captivating and inspiring. These books are so much more than pages glued into a spine, they're tales of love, friendship, heartbreak, teenage angst, finding confidence and learning how to overcome most anything. It's in these descriptive words that we found the need to include these books and ensure that they're reaching teenagers all over the world because they each have a way of connecting to the reader.
Educational Value
It's a common concern among parents whether or not they should let their children read books that have an issue such as racism, bullying, mental or physical disabilities, etc. However, the problem with this arises when they're face-to-face with it in real life. If kids haven't been exposed to it in a safe way, via a novel, how are they to deal with it when it's right in front of them? Books such as Paperboy, Go: A Coming of Age Novel, and The Outsiders all focus on issues that might be uncomfortable to talk about, but must be addressed. These novels can teach kids from the perspective of a different time era, through various characters, and how each situation is handled. They'll learn acceptance, tolerance, and, overall, how to be a genuine and kind person in a world that sometimes tries to tell them otherwise.

Age Range
Ah, the p-word that many preteens and teens dread. Puberty is a natural part of growing up and it's also a natural part of the young adult fiction. Many stories either rely on it or revolve around some issue related to growing up, and this can be both comforting and entertaining for young readers. Being able to read something that is so highly relatable will make them feel like they're more "normal" and can, and will, get through all of these changes that are happening. Each of these books features a different aspect of growing up and dealing with issues related to it, making them worthy of reading at any age.
Most Important Criteria
(According to our experts opinion)
Experts Opinion
Editors Opinion
Users Opinion
By Default

Parents, Did you Know?
One common concern parents might have when sending a child off to school with a book is how suitable it is for in-school reading. While these books might have topics that are a bit controversial, they don't contain anything that would be construed as unusual for the preteen/teenage ground reading level. They're perfectly fine to be used for book reports or during a reading hour, and can even be used for presentations. In fact, kids might be able to relate even more to these books and actually become excited about telling their classes about them through written or oral reports.
Parents, Did you Know?
They each have something unique about them and can be a key to a whole new world for your child. They might even enjoy being able to share these books with the rest of your family or their friends, as these are stories they'll want to talk about.
Other Factors to Consider

Social Development
Many people might wonder what's so great about giving teens these novels when they're only reading about situations they're already familiar with. The magic lies within the words on the pages, though -- It's one thing to actually go through a situation, it's another to read about it and have an unseen connection with a certain character. Books have a way of helping kids to understand what they're going through personally because reading it from someone else's point of view allows them to have a new understanding of their own problems.
Frequently Asked Questions
q:

What age is this appropriate for?

a:

Any of these books would be perfect for kids aged 10 and older. Young adult fiction usually begins at age 10 when a child is a preteen.
q:

How should I deal with controversial issues in any of these books should questions arise?

a:

You'd deal with them just as if your child had asked you any other question. Learning and knowledge is power, and teaching your children about these things before they reach adulthood will only reinforce positive and accepting behavior.
q:

What reading level do most of these fall under?

a:

Most of these books will be fairly easy for readers over the age of ten, however, some might be a bit more challenging. It's best to make use of the "look inside" feature of each book to judge the vocabulary level as well as the length of the book to determine whether it's right for your child.
q:

Are these appropriate to read in school?

a:

Yes! All of these books have been praised and most are bestsellers and/or award-winning, and might even fall under your child's school curriculum.
q:

Would they be okay for adults to read as well?

a:

Of course. While these books are designed to be read by teenagers, they carry important life lessons that can be appreciated by any age.
q:

Is there any difference between the Kindle version and the Hardcover?

a:

Some hardcover books might come with special features but for the most part, they're interchangeable and are the same exact book.