Every fall it's an exciting time when you and your child receive the list of school supplies for a new year in school. Thankfully, teachers often make it easy by providing a detailed list of required supplies for students. However, there are hundreds of notebooks, binders, and pencils to choose from whether you shop online or at an office supply store. That's where we come in. We did the research needed in order to hone in on the best, high-quality supplies that will last your students as long as they need to use them. We made sure that if your kid needs a spiral notebook for science class, it will withstand the duration it takes for them to fill all the notebook's pages without falling apart. We emphasize the importance of durability for school supplies because students bring most of them back and forth every day in their backpacks.
These supplies are used pretty heavily as students spend the majority of their time in class and doing homework. We believe in the importance of students to feel prepared and have the opportunity to learn to organize their educational materials so they can succeed in school and beyond.
The Best School Supplies for Kids Going Back to School Reviewed
JanSport Superbreak Backpack
Avery 1.5″ Durable View 3 Binder
AmazonBasics Pre-sharpened Pencils
Avery 8-Tab Binder Dividers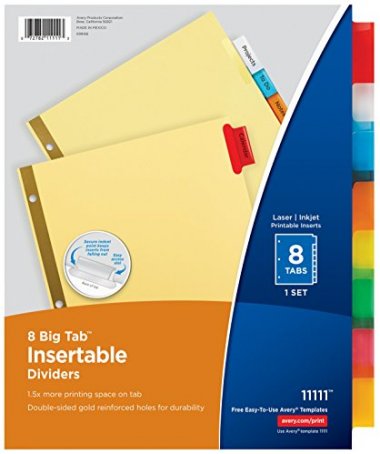 Mr. Pen- 15 Pcs Compass Set
Five Star Spiral Notebooks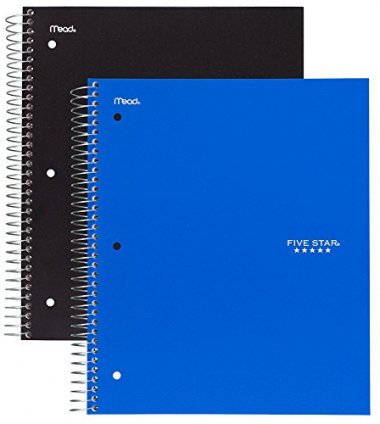 JAM PAPER Plastic 2 Pocket
Mead Composition Books/Notebooks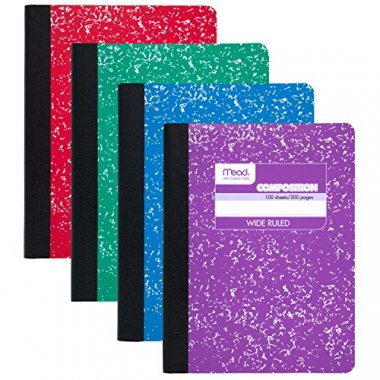 Criteria Used in Evaluation of the Best School Supplies for Kids
Here at Borncute, it is always our utmost priority to recommend products that are completely safe for kids to use. We conduct extensive research to hone in on the ideal suggestions for a given topic. In this case of school supplies, it can seem like most of the time they will be safe by default. Typically, this is true, but we always make sure to double-check plastic materials for any potentially toxic ingredients or check certain pen or marker inks for any potentially dangerous chemicals. School supplies most often required by teachers of different grade levels include notebooks, writing utensils, a backpack, and binders, to mention a few.
By themselves, these supplies tend to be safe for students of many ages to use. However, one concern we do consider is how heavy a student's backpack will be on a daily basis.
Heavy backpacks are actually a major health concern for growing children. Even when worn properly, they can strain different muscle groups such as the neck and upper back, shoulders, hips, and lower back. Health professionals recommend that backpacks should be a maximum of 10 to 15 percent of a child's weight, but it can be difficult to stay within that safe window when carrying everything needed for a day in school.
In order to tackle the risk for back issues and other longer-term health conditions associated with heavy backpacks, it is absolutely preferred for students to wear two-shouldered backpacks rather than one-shouldered or cross-body bags. This helps to distribute the weight evenly. Additionally, the five subject notebook we included on our list is a great way to replace five separate notebooks (each with thick front and back covers) to only one bigger notebook.
Durable
Whether it's a notebook for class or a set of mechanical pencils, we made sure to recommend durable products that will last your child as long as they need to use it. Spiral notebooks can be flimsy with thin wires or paper covers that rip, so we selected sturdier options designed to withstand the duration of time needed to fill the pages. When buying school supplies for the year, we believe that the supplies should do just that…last the year!
Functional
All the school supplies on our list are functional for the students who will need to use them. We chose high-quality products that are easily utilized and make sense for kids. For example, all the notebooks on our list will fit into most standard-sized backpacks so students can easily transport them. We quality-checked the products on this list to make sure they will perform well. For example, we researched to make sure ink writing won't bleed through the pages of a notebook or that mechanical pencil lead won't break too easily.
Common School Requirements
We composed this list by suggesting a recommendation for very commonly required school supplies. The majority of teachers of all grades will require writing utensils, for example, so we researched to recommend excellent options for pens, pencils, highlighters, and even mechanical pencils as some students prefer this type.
Organized
Many of the items on our list can help students establish organizational skills that can further enhance their success in school. Disorganized students can often end up getting lower grades and making more mistakes which negatively impact their overall success in school. It is therefore important not only to teach students how to better organize their school materials, but it can be equally effective to provide them with school supplies that make it easier for them to keep things organized.
For example, we suggested a pen case that can fit more than just pens and pencils, so students can carry the majority of their smaller supplies all in one place. We also recommended binders, a file folder, and other folders with tabs which can really help students learn how to categorize and organize the numerous papers they will get from all of their classes. It can be overwhelming to search for your homework assignment when your backpack has nearly 1,000 other pieces of paper in it, so when kids have the supplies to create designated spaces for their work it can help them keep on top of everything.
FAQ
Frequently Asked Questions
Q: Can my elementary school student handle mechanical pencils?
A: Yes. Elementary school students can absolutely learn to use mechanical pencils. The only issue that may arise is that younger kids tend to apply more pressure when writing, which may break the lead tip.
Q: Will the White Pearl erasers smudge my bubbled-in responses on an exam?
A: These erasers are designed to erase without leaving a residue, so you can edit responses on a test without the fear of it getting marked as a response unintentionally.
Q: Will the text written in pen be readable once highlighted?
A: These highlighters won't smear pen or printed ink as long as it is dry before highlighting.
Q: Does the three-hole puncher punch holes so the paper can fit in a binder?
A: Yes the three-hole puncher punches holes in the exact spot so the pages will fit in a three-ring binder.
Q: Does the geometry toolset come with a protractor?
A: Yes, it comes with a protractor, compass, ruler, and more supplies.
Q: Is the decomposition notebook a composition notebook?
A: Yes. If your child's teacher requires a composition notebook, a decomposition notebook is essentially a composition notebook. The difference is that it's made with recycled materials and is eco-friendly.