10 Best Toys & Gifts for 10-Year-Old Boys in 2019
last updated
Jun 17, 2019
Finding gifts for toddlers is surprisingly easy, given how much safety and developmental restrictions limit your market. Finding gifts for young children presents you with a wider pool to choose from, but kids are still easily excitable in their early years and happy with new toys simply based on novelty, at the very least. As your little one begins to grow out of this easily pleased phase and actually sort through their interest, you may find yourself stumped as to what to give. There are plenty of toys, games, and gifts out there that will help challenge your child's skills and development, while also providing them with hours of enjoyment and entertainment. Here are 10 of the most popular items on the market, all approved by both parents and their picky 10 year olds. We've handpicked the most safe, sustainable, and highly rated products for you and your family.
In a Hurry? The test winner after 41 hrs of research
Kidzlane Infrared Laser Tag
Why is it better?
Four total guns in different colors
Ability to go rogue or play in teams
Four different gun settings with varied shot power and reload requirements
No armor or vests required
Shoot up to 130 feet
In a
Hurry? Editors choice:
Test Winner: Kidzlane Infrared Laser Tag
20
Researched Sources
41
Hours Researching
19
Products Evaluated
Educational Value
Materials
Physical Development
By Default
10 Best Gifts for 10-Year-Old Boys Reviewed
1

. Kidzlane Infrared Laser Tag
Four total guns in different colors
Ability to go rogue or play in teams
Four different gun settings with varied shot power and reload requirements
No armor or vests required
Shoot up to 130 feet
Noisy; and no option for volume control
Sunlight interferes with the infrared
Remember going to the laser tag arena as a kid and gearing up to take down the other team? Well, now you and your family can enjoy all the fun of laser tag without the lines, expensive entrance fees, and commute.
Read more
Educational Value
It's a fun group activity and pretty easy to understand. You can pick what kind of gun you want, and each setting affects your ammo and your firepower. The guns are powerful, and make for a super-fun late night game! They're easy to travel with and can be used inside or in the yard.
Materials
The Kidzlane Infrared Laser Tag set comes with four guns in different colors. Each gun has four settings: pistol, shotgun, submachine gun, and rocket. They make noise when they fire and shoot up to 130 feet in distance. The digital life bars and available shots let you know how much life and ammo you have left this round. Great for indoor or outdoor use, this set will get kids up and moving! Play every (wo)man for him/herself, or team up with another color to take your opponents down. The guns are the targets, eliminating the need for clunky vests or armor, and if you play in team-mode, the gun adjusts to make it impossible to accidentally hit your own teammate. This is perfect for parties, group gatherings, or plain old family fun!
Physical Development
This set will get kids up and moving, as well as improving accuracy, hand-eye coordination, and cooperative teamwork. It's a fantastic toy if you want to keep your family active, but have children who aren't always interested in playing sports or getting on the playground.
2

. Stem Genius Solar Vehicle Robot Kit
Includes four entire sheets of pieces to work with
The instructions are really easy to follow
Many different styles and outcomes of the robots
Comes with many sheets of stickers and pieces to work with
The water resistant abilities are very durable
It may be difficult to take apart once it is put together
Solar energy is a doorway to tomorrow's world; solar panels and solar-powered equipment and machines are popping up all over, and it's becoming more and more relevant to your child's future.
Read more
Educational Value
The educational value of a toy is always really appreciated by families and especially kids. This offers the introduction of solar power. Sun energy is quite dynamic and this is a great way of introducing the concept of how the sun can make things actually move to your child.
Materials
There's no better way for a child to learn about powering the future, than by learning how to build his own. Your child will have fun making a total of 14 robots. Start with the basic instructions for beginners and then move onto the more advanced bots. Highly detailed instructions to assist you along the way.
Physical Development
It is great that these robot devices offer an educational value of introducing solar energy to your child; while it is a go-to for families who are supportive of the environment. Solar energy is one very dynamic way of utilizing natural energy power. Its a really nice thing when we can find things that will directly introduce your child to how this works.
Love this product? Then read our guide to the best science toys for kids in 2017.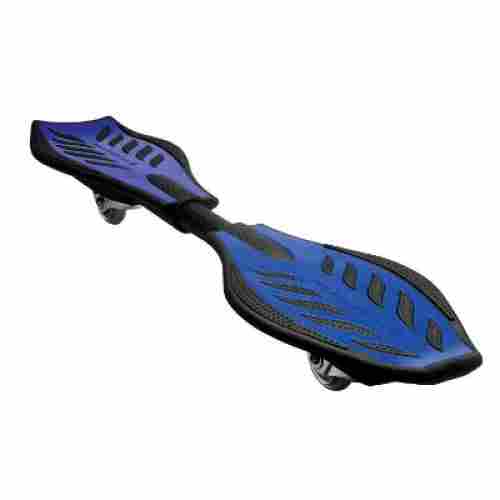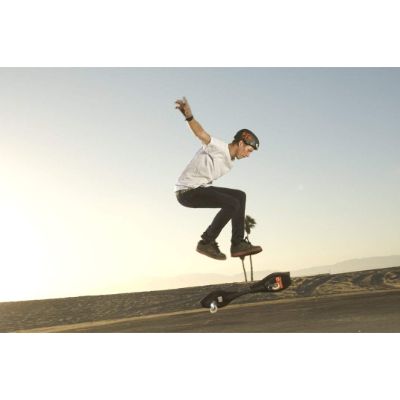 Helps a kid improve coordination
Fun to use
It's more up to date than a regular skateboard
Safer than a regular skateboard
Great price
There have been complaints of the wheels falling off
Wheels can take a long time to be replaced if you order another wheel
Instead of giving your 10-year-old boy a self-balancing hoverboard that can explode anytime, you can give him a safer alternative, the Caster Board by RipStik.
Read more
Educational Value
Balance is what this board comes down to and has to offer, aside from loads of fun. If your kid is looking to work on his balance, this board will do the trick. A step up from the traditional skateboard with a bit of a twist, for great fun.
Materials
This improved version of the skateboard comes with 76-mm polyurethane wheels, spiked traction pads, ABEC-5 precision casters, and concave deck design. Its 360-degree caster trucks and pivoting deck simulate snowboard riding. The board can take an adult weighing no more than 220 pounds.
Physical Development
The board helps enhance balance and coordination while strengthening core and leg muscles. An excellent way to develop tricks, too.
4

. Construction Engineering Building Set
Endless hours of fun with 361 connectable pieces
Good for any age with parental supervision
Fun for the whole family as well
Comes with suggested builds manual
Allows kids to have the freedom to make their own creations
Contains parts that may create a choking hazard
A little bit of imagination, creativity, and basic engineering goes a long way with the GILI Building Blocks. Imaginations rejoice! Unlimited creativity is what pulls us to this product, in particular, we believe an imaginative child is a happy one.
Read more
Educational Value
The act of piecing together and building things from the ground up is often a significant phase in most kid's lives, so why not give them the potential to build whatever they set their minds to? Your child will have the freedom to build whatever they so choose with easy to piece together parts and moving mechanisms, and hey -- you can even bring your family into the build for Friday nights of construction fun!
Materials
Holy cow, did someone say a whopping 361 piece building set? That's right, we did. With enough pieces for almost every day of the year, the building options for your child are nearly endless.
Physical Development
Critical thinking is important, even at a young age. Visual learning will help your child build and create while expanding their brain power and nurturing their imaginative thoughts.
5

. Razor E100 Electric Scooter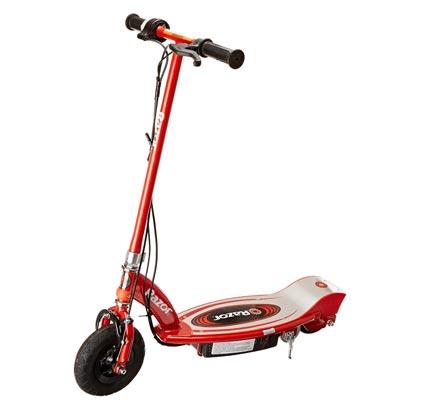 Safer than a skateboard
Good price
Fun to ride
The Battery lasts for long
Can be somewhat expensive if you can't find it on sale
It's been reported that sometimes it stops working after 30 days
If skateboarding is too dangerous for your kid or you think that he is still too young to be riding a bicycle, then maybe you need to get him the E100 Electric Scooter. At the very least, he won't have to pedal that much. You can see more products like this by visiting our guide to the best electric scooter for kids.
Read more
Educational Value
Your child will enjoy going fast on this red rider scooter. He will have the opportunity to feel a bit more mature in his rides out and about. He can have a blast racing his friends as well, which teaches the good competitive play. The Scooter is safe, so your child can have a good ride around the neighborhood--to feel as though he can venture out a little further than just the good ol' back yard. Then return home safely, and happy.
Materials
The E100 comes with a rechargeable 24-volt battery that can run continuously for 40 minutes on full charge obtained after 12 hours. The rear brake system is activated by a lever on the handrail. It also comes with a pneumatic front tire that ensures a smoother ride.
Physical Development
It's comforting to know that the power system of the E100 is UL-approved. At the very least, you won't have to worry about electrical fires or the scooter exploding. Great for strengthening balance and coordination.
6

. Force1 Drone with Camera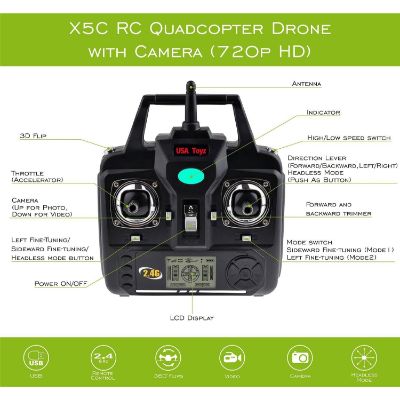 Comes with HD camera
comes with a microphone
Does tricks that make a 360 degree turn
Can provide hours and hours of fun play
One can argue that the price is steep.
Battery may take a long time to charge
The 2-megapixel camera shoots pictures and records videos at HD quality. The quadcopter comes with 2 modes – one for beginners and one for advanced users where they can perform many excellent tricks. Like this product? You can view more awesome drones for kids here.
Read more
Educational Value
This is a drone that is really creative in its looks and will teach your kid the purpose of a high-resolution camera on a drone. A high-resolution camera is built in for many reasons, but the fact that your child will be able to work with one on his first drone will teach him a sense of maturity and responsibility when it comes to working with technology and cameras.
Materials
Your 10-year-old boy's eyes will grow with amazement as he tries to conquer the skies with his very own quadcopter drone. The UX5C RC Quadcopter Drone comes with a high-resolution video camera and a unique Intelligent Orientation Control system that allows for a faster transition in the learning phase by ensuring maximum stability both before the flight and during flight.
Physical Development
It's an excellent way to reinforce all the skills that your 10-year-old boy needs to develop. It also fosters creativity and imagination as your kid will be creating aerial pictures and videos for his own use.
7

. Zing Air Hunterz Z-Curve Bow
Fun
Very social
Battery lasts
Good price
Silicone/rubber can dry up and break after nine months or so
What's better than watching archery? Being able to actually participate in it! With the Air Hunterz Z-Curve Bow, your child has that chance.
Read more
Educational Value
Imagine looking off into the distance at a dart board, way off into a nearby field. Think of a young person growing to be an avid bow hunter, who was first introduced to aim perception through this toy. This toy will show your child the benefits of knowing how to use a bow and arrow.
Materials
They can hone their archery skills and competitive aim with this super safe bow and arrow set, complete with comfortable grips and three arrows with suction-cup ability. Have fun with your kids and turn the backyard into safe target practice with them, allow their imaginations to run wild as they improve their accuracy and coordination. Archery is a sport that's in the process of being rediscovered, and now kids can have access to all the fun without the fear of injury to themselves or someone else.
Physical Development
We love the safety that this toy boasts. At one point, archery was seen as a way to hunt and nothing else -- now it's a legitimate sport, and another option for your child to actively engage in without worry.
8

. Nerf Precision Target Set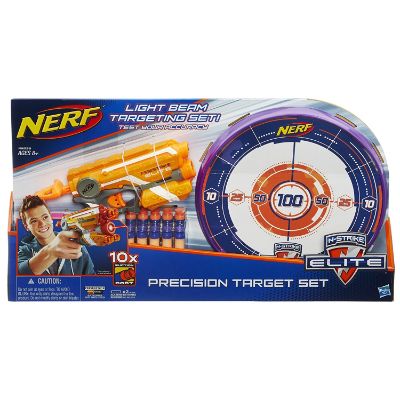 Lots of fun
Good price
Has a laser light on it
Has good aim
It is not as elite as you might expect
Bullet tip comes off
If your kid is a fan of Nerf products or of precision games, this is the set for them!
Read more
Educational Value
It is a great way to foster your kid's concentration and focus. It is also great for enhancing balance as well as coordination, not to mention lightning-quick reflexes.
Materials
The toy set comes with the Firestrike blaster, 10 pieces of high-quality suction darts in 2 colors, and a target which can be hung or propped to stand. The precision light beam of the N-Strike is activated by the Firestrike's light beam trigger making for a very accurate target shooting practice or even competition.
Physical Development
It's important for boys, especially at a pre-teen age, to have some sort of outlet given the full-on energy most of them have. The N-Strike provides that outlet, all while training them to improve hand-eye coordination and precise physical skills.
9

. Hardy Boys Starter Set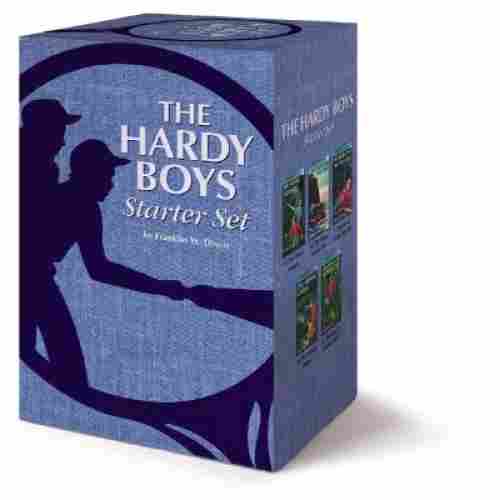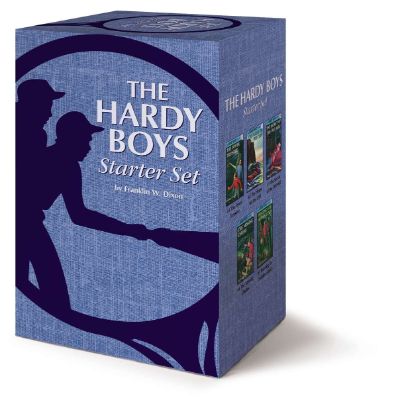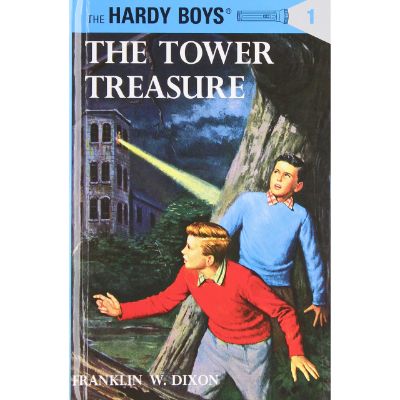 Five classic hardcover mysteries
Young, ethical protagonists
Cases are age-appropriate
Fun, vintage cover art and book design
Reading improves multiple developmental skills
It's definitely dated in its writing style, but we kind of think that's half the fun
Who doesn't love a little mystery? The Hardy Boys are here to take your little reader on five thrilling journeys as they work to solve their very first cases. Frank and Joe Hardy are teenage brothers who also moonlight as amateur detectives. There's a large possibility that you or one of your adult friends or family members read parts of this series. The Hardy Boys are a classic. And given that there's a new series currently out and gaining popularity, this is a nice throwback for kids that enjoy reading, mysteries, or are already captivated by the boys' latest spin-off.
Read more
Educational Value
A mystery novel is a great way to get a curious young mind involved. The genre practices ample cliffhangers and lots of plot twists as staple devices, which will keep children on their toes. The original Hardy Boys series is a timeless classic, and perfectly appropriate for young children, since its cases tend to be less violent and frightening.
Materials
In this starter set, your family will receive the first five cases they solve together, in a series of over 190 total books. Spinoffs such as the Hardy Boys Casefiles features 127 more modern books, with 39 volumes in the Undercover Brothers, and a separate Hardy Boys remake currently alive and well. Joe and Frank uncover clues and follow tactful trails to discover the answers to mysteries both near and far. They are unfailingly chummy in the original books, always working together as the series explores themes of wish fulfillment, masculinity, simple boyhood, and good triumphing over evil. These books are sure to engage young minds, keeping them excited with each turning page as they follow the boys' tracks and try to solve the mystery right alongside them.
Physical Development
Children will see improved vocabulary and reading comprehension skills. Reading also helps to boost creativity and empathy.
10

. SmartLab Toys Room Defender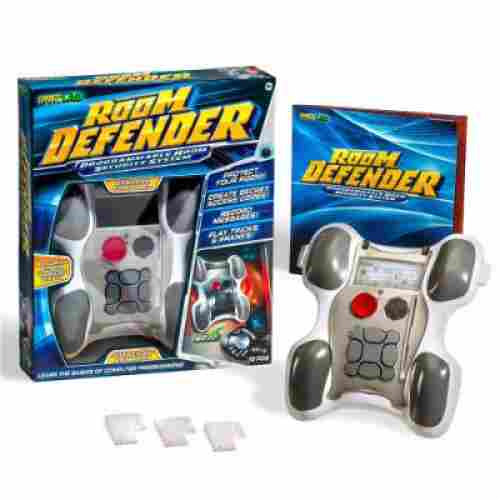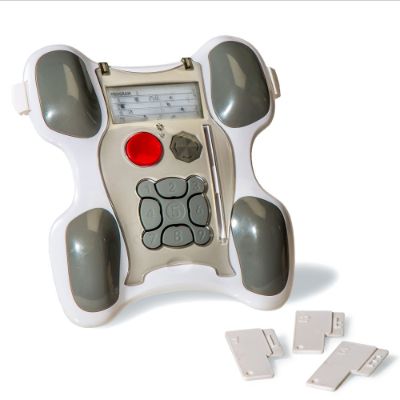 Can prepare for a career
Fun an imaginative
Educational
Good price
Some kids will use interest after playing for a while
Many of today's homes employ a variety of smart home technologies from security systems to access controls and intelligent appliances. Now, your 10-year-old boy will also have his very own security system right in his own room.
Read more
Educational Value
We love the idea of introducing the concept of property security to kids. With this toy, your 10-year-old boy will have countless hours of tinkering with the programmable settings of the security system.
Materials
The Room defender comes with a 24-page manual that illustrates how to program the security system. The device can mimic security lights, sirens, and other sound effects such as barking dog and laser shots, just to name a few. The kid security system also comes with a door alarm programmed to a specific secret knock, access codes, and/or key cards.
Physical Development
Your child will be able to learn the basic computer skills needed to program in a basic form. If you know anything about today's day and age. There is a lot for kids to learn about computers and the skills needed to program them. If your kid is a little techy, it could be loads of fun as his first toy to introduce technology.
Criteria Used for Evaluation
Educational Value
There are times in life known as the "in between" phases. Such as the ripe age of 10. Some have begun to see hormonal changes while for others these changes are just around the corner. They are not quite old enough to be a teen but finished with early childhood. With this comes a change of interest and a desire to fulfill a sense of curiosity as they have become old enough to form and develop their own passions and dislikes. It can be a challenge to find something that will keep your 10-year-old engaged and excited; here is a list of some wonderful options for the little man in your life.
By age 10, your little boy can already exhibit increasing accuracy in planning and prediction. His ability to use logic and critical thinking to explain reactions is already exceptional. This provides the basis for making more accurate predictions of causality or cause-and-effect relationships. Your job as his parent is to help him to keep on thinking out-of-the-box. This will help facilitate the development and/or enhancement of thought processes that are more sophisticated and complex. They will also learn to predict the consequences of certain actions as well as how to deal with simulated or hypothetical situations.
Materials
With our dedicated team of researchers, we have come up with a list of the 10 best toys for 10-year-old boys based on their educational and developmental value, their quality and safety, the reputation of the manufacturer, and what countless other parents and caregivers are saying about these toys. At the very least, you don't have to choose from thousands; you only have to choose at least one from our selection and you can be assured of a much brighter continuing development for your pre-pubertal boy.
Physical Development
Physically, your 10-year-old boy already has excellent control and coordination of his body. He now is more actively involved in physical activities like dancing, swimming, and other sports activities. They may show a certain proficiency in the performance of a particular activity. This can help develop their talents. Additionally, you can expect your kid to have his growth spurt by this time. He will grow taller and heavier.
Their language development is characterized by a lot of experimentation with words. They may already have their own lingo which can make communication very interesting and enjoyable for them. They can already hold in-depth conversations with their peers or adults and they relish the idea of being able to express their thoughts and achievements. Your 10-year-old boy can also begin forming opinions of his own.
Most Important Criteria
(According to our experts opinion)
Experts Opinion
Editors Opinion
Users Opinion
By Default

Parents, Did You Know?
With the holidays just around the corner, we've all been on the lookout for the perfect gift. These will offer some stimulating and thrilling options that will inspire and promote both independent and social play. No matter what you're looking for this year, this list is sure to contain something to dazzle your little guy and help him nurture necessary development skills. They are versatile in also providing hours of fun for on the go, and outdoor adventure, or a rainy day activity!!
Parents, Did You Know?
Your 10-year-old boy will already show very keen attention to detail which can provide the backbone for feeling great pride in their designs, creations, or any other work. By this time, they already can appreciate quality in an objective manner. They are now at a stage where they can enhance or reinforce their artistic talents. They enjoy the company of other children and as such would relish team and group activities. However, they do tend to compare their work to that of other children and would often be too critical of their accomplished work. Your role now is how to encourage your 10-year-old boy to be inspired in creating things and to share this passion with their friends. You will also have to show him how to deal with flaws in a more constructive manner.
Other Factors to Consider
Creativity
This list is compiled with a variety of thoughtful and fun gifts. In the early years, we focus on developing skills functioning as tools for a happy and healthy lifestyle. Some include balance, hand-eye coordination, fine-motor skills, and critical thinking. Planning and strategy are nurtured to expand. Some of the indicated will introduce some building blocks to the mathematical concepts of estimations and predictions. These awesome gift ideas will inspire creativity and the imagination to run wild.
With so many distractions such as social media, it can be hard to get your little guy active and engaged. His attention is hard to keep and you want to ensure you can find something that benefits him and your wallet. Some of these will help provide guidance and a sense of control instilling a sense of confidence and well-being for your growing boy. Some will help enforce concentration and focus to promote a calm and collected demeanor, possibly after you make it through the teen phase!

Effectiveness
With so many distractions such as social media, it can be hard to get your little guy active and engaged. His attention is hard to keep and you want to ensure you can find something that benefits him and your wallet. Some of these will help provide guidance and a sense of control instilling a sense of confidence and well-being for your growing boy. Some will help enforce concentration and focus to promote a calm and collected demeanor, possibly after you make it through the teen phase!
Providing the opportunity for hours of tinkering and hands-on fun, these items will keep your child's attention wherever you go. Supporting the desire for adventure, some of these great and durable items will inspire outdoor adventure sure to wear your little guy out. Although many options are more stimulating and engaging for the mind and enforcing fine-motor skills, some focus on the physical point, such as strengthening core muscles and enhancing balance. There are also several options for those lazy days when you're stuck indoors and he's craving some serious brain stimulation. These items provide an introduction to STEM studies and help your child to gain a basic understanding in preparation for more complicated concepts.
Frequently Asked Questions
q:

What are learning toys?

a:

Ten-year-old boys like to have fun with their toys. But it is good to have a goal in mind to help your 10-year-old boy to learn while having fun. A parent wants their child to grow while indulging in recreational activity.

The bottom line is, if he's 10 years old he needs more than the simple and ever-so-basic action figure. But rather it is in his best interest to have a toy that promotes his intelligence and social development. The toys on our list are what can help him to develop both.
q:

Do these toys easily break?

a:

It is important for a 10-year-old to have toys that don't easily break. It is also important that his toys are easily repaired. The majority of these toys come with a warranty, so even if damaged, they can be fixed. We want you to purchase a toy that is durable, resistant and easily rectifiable if damaged.
q:

Are these toys safe for children?

a:

Indeed. We know there are toys on the market that are potentially dangerous. However, we picked out not only the most fun and beneficial toys we could find but also the safest. It is important that your 10-year-old boy has fun playing with his toy while growing intellectually and socially in peace. Nothing is more important than your child's safety.
q:

Can these toys later be hand-me-downs?

a:

Absolutely. Every single one of these toys for 10-year-old boys that we have on this list can last for more than 20 years. Not only can your 10-year old's younger brother play with them when he's old enough to, but one day your 10-year-old grandson could even play with any one of these toys that were at one point his "father's toy." We feel that these toys are not only beneficial for a 10-year-old's development, but also are timeless toys. They are in style now, but we especially picked toys that we consider to potentially be classic toys.

At an affordable cost, you can keep these toys for many years. We hope that if you have a 10-year-old boy he eventually educates younger boys on how to use his fun and helpful toy that he had to spend countless hours playing with.
q:

Could a girl play with these toys too?

a:

There are certainly 10-year-old girls who would enjoy playing with these toys, too. While we didn't make these list of toys gender-neutral, some 10-year-old girls may be interested in some of these toys and have lots of fun playing with them while developing her mind and social skill. However, we have a section dedicated to toys for 10-year-old girls and we suggest you look at here for a 10-year-old daughter.
q:

Not from the US but interested in these toys?

a:

This does not matter. The instructions of most of these toys are written in more than one language. The toys we carefully picked out are very enjoyable and beneficial for 10-year-old boys from all around the world. It is our aim for 10-year-old boys to have spent countless hours enjoying themselves while learning and developing their social skills as much as possible. There are many positive reviews for these toys, describing our list of toys as good, fun, easy to play with and worth the price. We believe that regardless of where your 10-year-old boy resides, he can have fun while developing his mind and social skills from any one of these great toys.