Individuals who are thinking of the most appropriate gifts or birthday presents to give to children aged 18 months to 3 years old should seriously consider building block toys. Research shows that these kinds of toys are particularly beneficial in helping young kids master their motor skills, develop their cognitive skills particularly their simple problem solving skills and spatial intelligence, and help establish their beginning sense of identity.
We know how frustratingly difficult it can be to choose one from a sea of building block toys. That is why we came up with these series of the best and most developmentally appropriate toys for kids.
Mega Bloks Deluxe Building Bag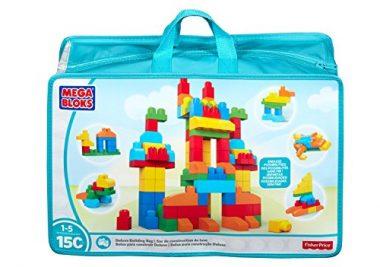 Age range: 1 to 5 years old
Age range: At least 2 years old
Magnetic Wooden Block Set
Age range: At least 1 year old
Brilliant Basics Baby's First Blocks
Age range: 6 months to 8 years old
Squeak 'n Stack Blocks Baby Toy
Age range: 6 months to 2 years old
Age range: 6 months to 3 years old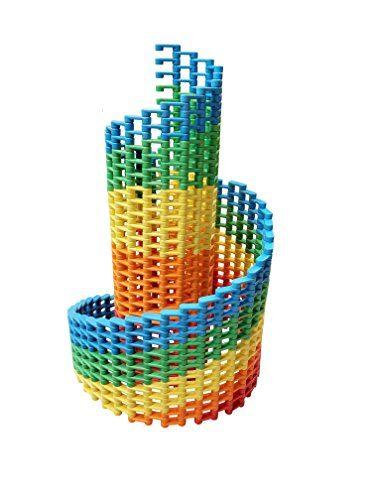 Age range: At least 3 years old
Floating Waterproof Building Blocks
Age range: At least 3 years old
Building Blocks Educational Toys
Age range: At least 3 years old
Newisland 40-Pcs Magnetic
Age range: At least 3 years old
Wooden Building Blocks Set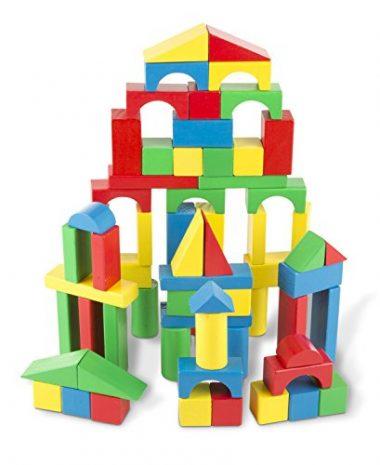 Age range: 3 to 8 years old
Classic Wooden Toddler Toy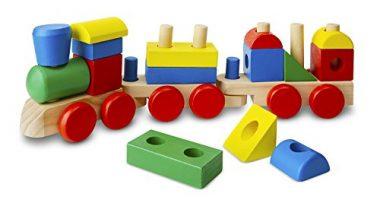 Age range: At least 2 years old
Edushape Corrugated Blocks
Age Range: 18 months to 5 years old
Criteria Used in Evaluation of the Best Toy Building Blocks for Toddlers and Kids
Variety
Toys that offer a variety of play uses are considered to be "open-ended" toys. Open-ended toys give a child different ways to play with the toy. Block toys can be played with to create a bridge, zoo, or even a complete fantasy town. Variety/open-ended toys can help to spark a child's creativity while develop their logical and problem solving skills.
Growth
There are toys that are specifically made for a certain time usage. A toy that a three year old plays with usually isn't a toy that a seven year-old will play with. While that might be okay for the occasional toy, toys that a child plays with on a regular basis need to able to grow with the child's development. Block toys can be easily played with by children of all ages and incorporate different uses. A toddler can play with block toys to develop pattern recognition whereas an elementary child can play with block toys to develop creative skills.
Creativity
Toys that spark the imagination and utilizes a child's creativity can help a child to develop their intellectual, physical, emotional/social, and communication abilities. Block toys can be an essential tool for creativity, especially during pretend play, and help a child build their language and storytelling skills, problem solving skills, and even artistic skills.
Motor Skills
Since block toys are hand on toys, they are a great way to develop a child's motor skills. Block toys require regular usage of a child's hands and finger which can help develop their fine motor skills and teach them how to pick blocks up, grab blocks, and even hold multiple block at once. Such an ability also connects with spatial relation skills and block toys can teach your child how the blocks fit all together.
Cognitive Abilities
Block toys can be very important for a child's cognitive development. Block toys can help a child learn and develop sustained attention, cognitive flexibility and control, category formation, and pattern recognition. Such abilities will not only help them in knowing how to play with toy blocks but can also help them with any learning in the future.
Problem Solving
Block toys are considered to be play based on divergent problem solving: problems that can be solved in multiple ways. Divergent toy block play can help a child to develop creative thinking abilities that can help solve divergent problems. Divergent problem solving isn't the sole focus of block toys, however, all kinds of simple and complex problem solving can be learnt with block toys.
What Determined Our List Of Popular Products
Building block toys provide the foundation for more complex thinking skills later in the child's life. As such, we have done an extensive examination of the thousands of building block toys available in the market today.
Each of these toys were subjected to careful scrutiny using a matrix that we devised to determine its overall value. We have considered the toy's overall quality craftsmanship, the safety of the materials used in its manufacture, the developmental appropriateness of its design, its overall value in relation to its retail price, the reputation of the toy company, and the reviews – both positive and negative – of consumers who have already bought and used the toy. The aggregate was given a numerical equivalent and then ranked-ordered to come up with the best 13 toy building blocks for toddlers.
Toddlers, Building Block Toys, and Child Development
Children from the age of 18 months to around 3 years old are known to be little explorers. They are literally discovering a lot of new things in their surroundings such that they are now finding it increasingly important that they establish themselves as individual persons. While they may seem to exert their beliefs in certain things, experts believe that they still cannot find the most appropriate way to express their thoughts and feelings. It is for this reason that many parents consider toddlers as defiant, often throwing temper tantrums in public spaces as a way of getting attention and telling his or her caregiver that he or she wants something. Unfortunately, this may not necessarily be the case all the time. Because their language is still quite limited and they don't know how to express their thoughts, they get easily frustrated. And this manifests as temper tantrums.
The key therefore, is to help toddlers express their thoughts in more constructive and adaptive ways. It is crucial to beef up on their language and speech skills while at the same time introducing to them other instruments that can help facilitate the expression of their feelings and thoughts.
Building block toys can help in this sense especially if the toy comes fully integrated with learning activities like shapes, colors, the alphabet, numbers, and simple phrases. Additionally, because building blocks allow for open-ended plays, it stimulates the minds of toddlers to think creatively and imaginatively. Studies have shown that, compared with puzzle toys, building block toys allow for the development of divergent problem solving skills. This simply means that there are a multitude of solutions to a single problem. When taken in the light of toddlers' frustrations for failing to express themselves, building block toys allow them to explore other ways in which they can convey to their caregivers what they really want. Toddlers will attempt to look for other ways in which they can communicate their needs to their parents and not just by throwing tantrums.
Of course, building block toys help strengthen toddlers' mastery of their gross and fine motor skills. They will need to graduate from the raking grasp to the more refined pincer grasp to pick up building blocks and stack them together.
Building blocks are some of the world's best toys when it comes to stimulating the development of toddlers' divergent problem solving skills, exploratory skills, creativity, imagination, and fine motor skills. All of these can lead to more balanced emotions and more beneficial social relationships.
We hope our list of the most popular building blocks for toddlers can help you determine the most appropriate gift for your child. At the very least, you don't have to scan through thousands of toys anymore.
FAQ
Frequently Asked Questions
Q: What are toy blocks?
A: Toy blocks are toys developed from various materials (Wood, plastic and foam being the most common) that are crafted into various shapes and colors. The purpose of toy blocks are to engage a child's mind to help develop critical skills for their physical, social, intellectual, and creative benefit.
Toy blocks are also known as building blocks and can sometimes be categorized as construction toys.
Q: Why are toy blocks important for kids?
A: Toy blocks are important for children because they help to develop children in multiple ways. Such development includes cognitive development, motor skills development, team player skills, creative skills, and even social/emotional skills.
Virtually every skill and ability your child has to use as they become older and interact with the world can be learnt and developed from playing with toy blocks.
Q: What are the benefits of toy blocks?
A: The benefits of toy blocks are endless but there are five benefits that stand out when playing with toy blocks. The benefits are as followed:
Improved social interaction.
Successful academic results.
Greater mental stimulation.
Stronger hand-eye coordination.
Enhanced active creativity.
Q: What can a child learn from toy blocks?
A: A child can learn the following from toy blocks:
Spatial skills
A child can learn the ability to discover patterns and how objects relate to each other.
Math skills
Learn the ability to count and numerically group objects.
Learn the ability to build vocabulary and dictate, recall stories.
A child can learn the ability to problem solve and develop sensory play.
Learn the ability to develop coordination and fine motor skills.
Social skills
A child can learn the ability to cooperate with others and be a team player.
Q: What kind of toy blocks are there?
A: There are a variety of toy blocks for children to play with. Wooden, plastic, and even metal toy blocks are available. For children, however, the best choice is toy blocks made from fabric, foam, other soft materials, plastic, and wood.
Other variety criteria of toy blocks include color, shapes, textures, and sizes. Theme or usage focused toy blocks are common as well and you can also purchased toy blocks with a focus on educational and STEM training.
Q: How else can I discover toy blocks?
A: You should start with the Born Cute "13 Best Toy Building Blocks for Toddlers in 2017" list: Click the link of the toy block that interests you and when you arrive at the Amazon page for the toy block, scroll down to the "Customers Who Viewed This Item Also Viewed" OR "Customers Who Bought This Brand Also Shopped For" lists. Those two lists can give you a great starting point in discovering other toy blocks.
The "Frequently Bought Together" section on an Amazon product page can help too.