Toddlers require the correct kinds of toys to help them in the accomplishment of their developmental tasks. It is important to look for playthings that stimulate their creativity and imagination so that they will learn to express their thoughts and feelings in a more constructive way.
Additionally, toys that help to expand their language and communication skills will be important in helping them convey their frustrations a lot easier. Of course, toys should be able to provide them with enough opportunities to master their motor skills, problem-solving skills, and spatial relations skills. Moreover, they need to be able to understand object impermanence as well as cause-and-effect relationships. These are what appropriate toddlers' toys have to provide.
50-Piece Wooden Blocks Set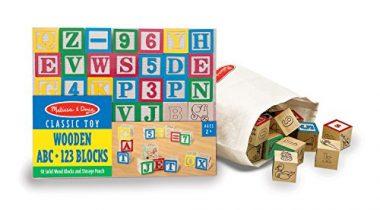 Shape Sorting Cube from Melissa & Doug
Geometric Stacker from Melissa & Doug
Plan Toys Dancing Alligator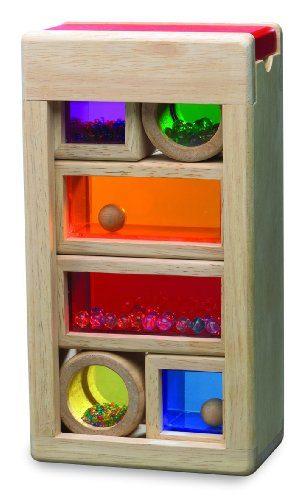 Oval Xylophone from Oompa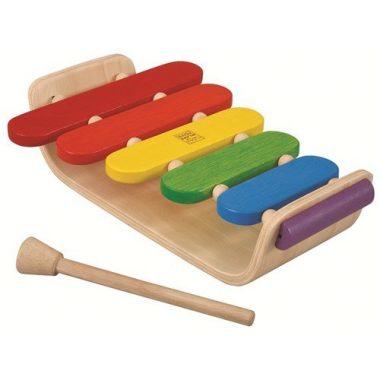 These are the 11 best wooden toys for toddlers in 2017. We hope that we are able to provide you with an insight on what type of wooden toy you should get your toddler next.
Criteria Used in Evaluation of The Best Wooden Toys 
The holidays are right around the corner and we are all one the hunt for the perfect gift. The reality is when your child grows up they won't remember their first few christmases. This should take some pressure off, bear with me for  moment.. If they don't remember, there won't be any disappointment to harbor. More importantly, the early years of life are the most important for healthy brain development and even healthy bone growth.So your finding a toy for them that is engaging and provides educational benefits. This comes paired with all the fun a toddler can have, given they have just as much fun with the boxes and bows. Finding a quality toy your child will love can be tricky. You want to make sure they are  exposed to the safest chemical compounds and are provided with eco friendly toys. Wooden toys are a great alternative to plastic toys. They are a more natural approach to entertaining your child and they provide ample learning opportunities.
These wooden toys offer a number of skills helpful in aiding brain development. They feature activities designed to improve hand eye coordination and fine motor skills. In addition, they simultaneously introduce your child to a number of everyday concepts. Improving fine motor skills and finger dexterity activate the neurological pathways that stimulate healthy brain function. The pathways that are stimulated become strengthened and help improve memory.
Learning becomes easier for children the stronger these pathways have become. These toys provide early exposure to shapes, letters, numbers, and colors. This combined with a strengthened memory is a powerful equation for success. You are sure to provide your little one with a jump start to understanding the fundamentals of mathematics, science and language. Using toys like these can help your child improve their logic and problem solving skills. They can improve coordination and hand eye coordination. These skills are essential to living a happy and healthy lifestyle.
These toys are an aesthetically pleasing way to introduce your child to a number of skills and lessons adept in promoting their development and providing them with hours of fun. These versatile toys not only provide your child with tons of educational opportunities they are also feature an adorable kid friendly design. These cute and colorful wooden toys are beautifully crafted, purposed to engage and captivate your toddler. They are designed to harbor imagination and creative play. These products are durable and made of eco friendly materials. In addition to this there are no harsh chemicals.
What Determined the Best Wooden Toys

To help you with coming up with the top wooden playthings for toddlers, we performed a very thorough research of all available products in the market today. We took into consideration the different aspects of toddler growth and development that these toys are designed to promote or encourage.
We made sure every product that comes in our list are of the highest quality. Additionally, we also looked into the different experiences of customers using the toys including sales data. Hopefully, you will find something that you know your own toddler will love.
The Value for Toddlers
Toys can be made of plastic, metal, cloth, wood, or any other material. However, it is very important to choose a toy that is not only durable but also safe for your kids. And this is where wooden toys can come in. Wooden toys are safe because they don't contain any harmful chemicals like those found in plastic products. They are also durable and strong so they won't break or chip easily. Additionally, wooden toys can grow with your toddler so that even if he or she were already in grade school, your toddler can still pretty much enjoy the same wooden toys he or she played with in earlier years.
FAQ
Frequently Asked Questions
Q: Are these toys made of high quality materials?
A: These toys are made of non toxic and all natural materials. They are not harmful to the of your children.
Q: Are these toys durable?
A: These toys are made of solid high quality wood that is meant to take a beating from the active lifestyles of children.
Q: Is there a way to make them convenient for travel?
A: Some of these kits include a storage  case. Others do not a  d may not be ideal for travel. They are compact enough they can easily be organized once a separate storage bin has been purchased.
Q: Do these toys provide educational benefits?
A: There are a number of developmental benefits provided by these toys. Some include muscle memory, fine motor skills, visual senses, touch and muscle development.
Q: Where are these toys manufactured?
A: There are product one this list from the US, China, and Germany
Q: Is it easy to find replacement parts?
A: There are several sites that have a direct link to their returns and policies page. This gives you the opportunity to enter the information specified to your item. This is meant to assist you in finding the pieces you may need.
Q: Safe around water?
A: While most of the time wood is safe to be exposed to water it can cause cracking or splitting in the wood grains. When wood absorbs water it changes the weight and even the dimensions slightly.