10 Best Magnetic Toys for Kids in 2019
last updated
Aug 19, 2019
Unlike poles attract while like poles repel. This is the basic definition of magnetism. But what's a pole? And are there exceptions? If you're curious about the breakdown, don't just shop our top 10 magnetic toys with the kids in mind; browse for you, too! Some of these games and kits are geared towards much younger users, but plenty are fun, appropriate, and educational for all ages. Learning as a family is a surefire way to keep your children engaged in their academics. Who says you can't bond while also having fun and helping push along the schoolwork? Magnets are just one such example of products that the market has learned how to channel into recreational disguises, while still slipping some scholastic lessons in. We've done the legwork so you can get straight to the fun! Take a look at this year's favorite magnetic toys below!
In a Hurry? The test winner after 20 hrs of research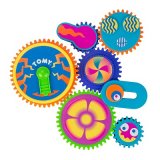 Gearation Refrigerator Magnets
Why is it better?
Colorful and fun-looking
Battery operated makes gears turn
Improves critical thinking
Helps dexterity
Teaches them gear functions
In a
Hurry? Editors choice: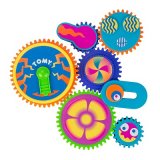 Test Winner: Gearation Refrigerator Magnets
17
Researched Sources
20
Hours Researching
18
Products Evaluated
Age Range
Educational Value
Materials
By Default
10 Best Magnetic Toys Reviewed
1

. Gearation Refrigerator Magnets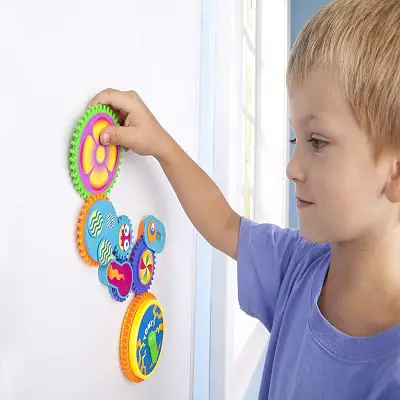 Colorful and fun-looking
Battery operated makes gears turn
Improves critical thinking
Helps dexterity
Teaches them gear functions
May be too advanced for kids under the age of three
The best part of this set is you only need a refrigerator or metal surface to introduce your kids to a toy that will keep them busy for hours. They'll love watching their creations work and function as proper gears and enjoy taking them apart and reconnecting them to make a different gear entirely. All of the pieces included come in various whimsical shapes and colors to make things interesting to kids and will teach them building skills and dexterity.
Read more
Age Range
Age Range: 3 years and up. These functional, inter-locking fridge magnets are designed in bold, beautiful colors and with silly designs to stimulate your child's imagination. The gears flip and spin and whirl to help young ones with dexterity as well, but a few of the pieces are small, so make sure you keep them out of the reach of children under 3.
Educational Value
While the toy doesn't offer much about creative possibilities, it nevertheless allow children to experiment with the positioning of the gears to elicit the same effect. This helps them make careful predictions as well as counterfactual reasoning. For younger kids, the colorful design can help with enhanced brain development through visual stimulation.
Materials
Your kids will never have more fun with gears than they do with these gear magnets from TOMY. They're fully interactive with pieces that interlock, spin, twist, and turn. What makes these magnetic gears so much fun is the battery operated component that allows them to spin together and function as real working gears! Kids will learn how to interlock certain pieces to get them to turn together and even create one giant gear that has individual functioning parts to it.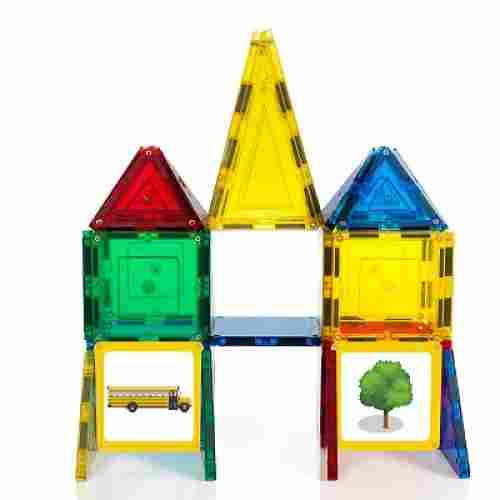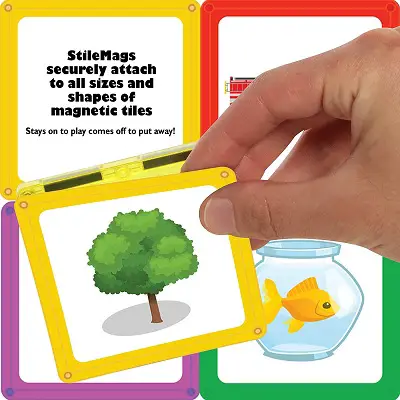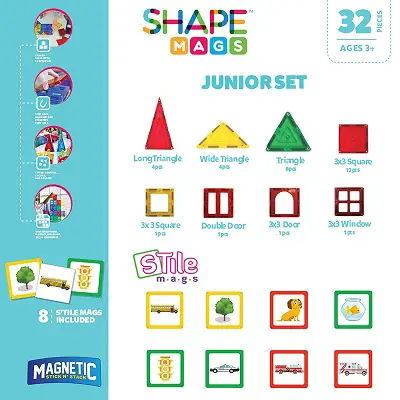 Can be added to other Shape Mag sets
No chance of blocks falling over or being knocked over
Magnets are strong enough to hold full walls and roofs together
Picture magnets add an extra level of fun
Magnet strength decreases with added weight
This magnetic shape set makes a great addition to the Magnetic Tiles Deluxe Building set since all of the "blocks" can be combined and stuck together to create even bigger and better building structures. Magnetic blocks are becoming the building blocks of the future and are the modern equivalent of wooden ones.
Read more
Age Range
Age range: At least 3 years old. Toddlers have lots of fun working on their hand eye coordination as they play with this 32 piece set. The magnets are just strong enough to stay connected without crushing tender fingers on this expandable toy.
Educational Value
While your kid may not have a lot to go along with just 32 pieces of magnetic tiles, the Shape Mags is nevertheless a very useful instrument in stimulating any kid's creativity and imagination. It also allows them to hone their motor skills while at the same time enhancing their hand-eye coordination.
Materials
Built with Power+! Magnets, this set is designed to stay together using a magnetic force that is three times as powerful as your usual magnets. It includes 40 pieces total, with 32 tiles and 8 stilemags. All pieces in this set past safety tests in accordance with American standards.
3

. Fridge Phonics Magnetic Letter Set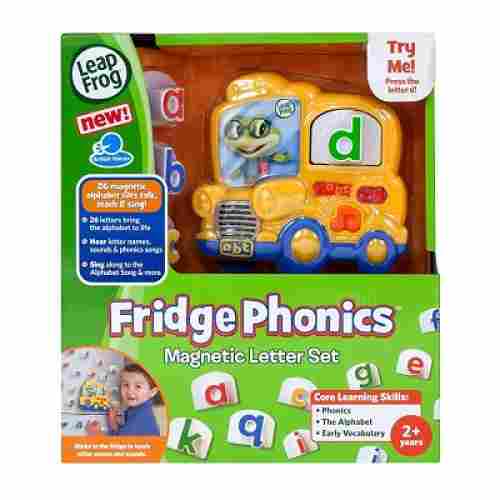 Interactive learning game
Teaches kids ABCs, numbers, and songs to improve verbal skills
No chance of lost pieces since they stick to the fridge
Comes with three black tiles for photo customization
Good way to pass time in the kitchen
Choking hazard for small children
FridgePhonics is a great way to help children with the alphabet and early numbers! LeapFrog has turned basic fridge magnets into an interactive learning center for your child. Sing along with them or let them show you all they're learning all on their own! The little school bus recognizes the letter and number magnets and helps children familiarize themselves.
Read more
Age Range
Age range: At least 2 years old. The toy provides an excellent opportunity for young kids to learn the basics of the alphabet including phonics and letter recognition and association. This helps lay the foundation for communication and language development.
Educational Value
The wheels on the bus go round and round and the wheels in your little one's mind will do the same with this musical accessory! This magnetic set sings along to the alphabet song as well as "Wheels on the Bus." Tad the Tadpole helps children familiarize themselves not only with letters but also their applications. Tap any letter twice and Tad will use it in a word and a sentence!
Materials
LeapFrog has found a way to turn ordinary, run of the mill magnets into a learning tool that's both fun and interactive for kids. With a choice of three types of magnets to choose from (a school bus, ABCs, or numbers) kids can easily reinforce what they learn in school and have fun practicing while they're at home. Each magnet comes with its own songs and interactive talk-back way of teaching, and kids are going to love sitting in the kitchen as they sing their ABCs, countdown numbers, and even learn "The Wheels on the Bus". To make these magnets even more interactive, kids will be asked to fit a certain number or letter into the main magnet to complete an ask-and-answer game. Who thought that playing with fridge magnets could be so much fun and educational at the same time?
4

. Magnetic Tiles Deluxe Building Set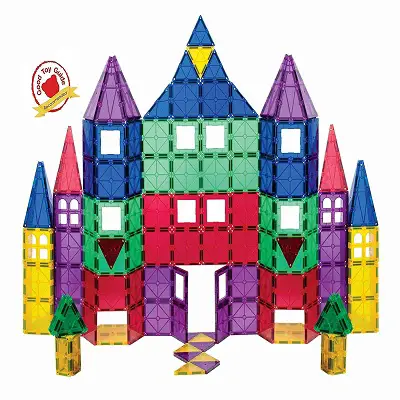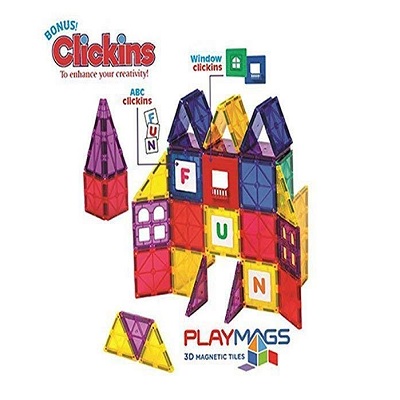 Can build different structures
Every piece is magnetized for maximum structural strength
Includes window and door pieces for variety
Colorful and eye-catching
Great for groups or bringing to school
Pieces are small and may break
Magnets may get unattached
Playmags equips your child with everything they need to build a beautiful castle in this kit. There are doors, windows, tower arches, and even tiles with letters! All of the pieces click easily into place via magnets and hold the structure of a gorgeous, realistic building that children will go wild for. Or let them loose and see what they create without any kind of guide!
Read more
Age Range
Age range: At least 3 years old. There is not a kid on earth who doesn't love playing with blocks and some stage or another. Playmags has taken that notion and gone above and beyond to create magnetic building blocks that put traditional wooden blocks to shame.
Educational Value
This is a beautiful set that helps children work on their hand-eye coordination and to get hands-on experience with scientific principles. With plenty of shapes and sizes included, your child's imagination can run wild as they create geometric shapes or unique structures. The sturdy construction and strong magnets ensure it will stand up to years of use.
Materials
The blocks are made with super magnets and can be connected together to form 3D structures like no other. This building set comes with 100 pieces to give your child all the tools he or she needs to create magnificent castles, towers, and other buildings. The set also comes with blocks in various geometric shapes so they can be stacked, clicked, and fit together like puzzle pieces in order to create roofs, steeples, walls, and walkways.
5

. Deluxe Magnetic Fishing Game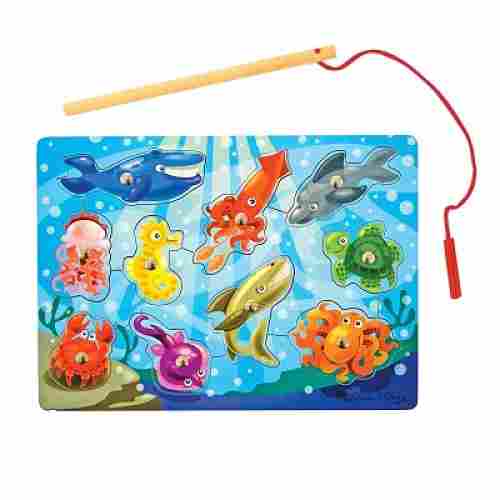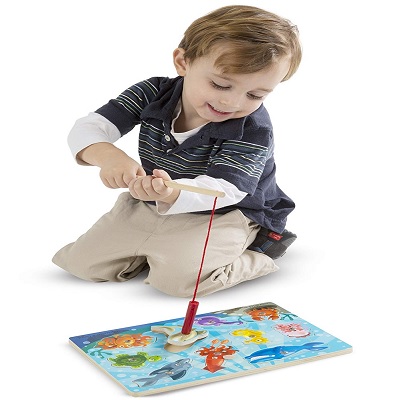 Colorful and bright artwork to draw kids in
Fun to fish with magnetic pole and puzzle pieces
Improves hand-eye coordination
Becomes a regular puzzle after all fish have been caught
Great to pass time but may become boring
It comes as no surprise that this is yet another one of Melissa & Doug's creations and is suitable for any kid. This magnetic fishing game is the perfect way to pass time while improving your child's motor skills and coordination. The fish come as apart of an underwater puzzle that's colorful, bright, and full of anticipation for kids who have a passion for fishing or marine life.
Read more
Age Range
Age range: 3 to 5 years old. Is it raining outside? That's ok, because kids can go indoor fishing with this toy. Children will learn to love fishing at an early age and work on their fine motor skills. After they are done collecting the fish from the "pond", they'll be able to work on their matching skills as they put the day's catch back into their proper place. This toy stimulates memory and the embedded magnets ensure that children don't accidently swallow them.
Educational Value
Once finished, kids will have something to display in their rooms. They can take it down for extended play as it is great for developing hand-eye coordination, fine motor skills, spatial intelligence, and matching skills. It also teaches them about some of the more common creatures of the sea.
Materials
The puzzle itself contains ten fish that fit perfectly into the wooden underwater background, and each has a tiny magnet attached to connect to the magnetized fishing pole that comes with it. Your kids will have a blast working on their hand-eye coordination as they try to "catch" certain fish from a certain angle and with the utmost precision fishing skills. This functions as a two-in-one puzzle, and after your kids are done catching fish for the day they'll be all set to throw these colorful fish back and piece together their wooden puzzle with the right fish in the right place.
6

. Magformers Inspire Set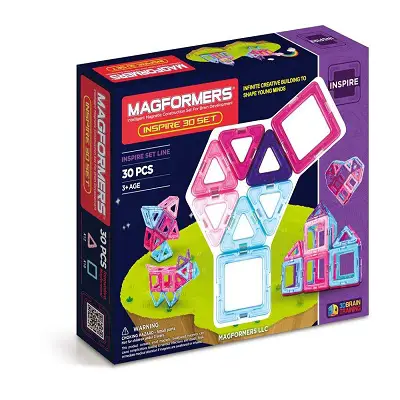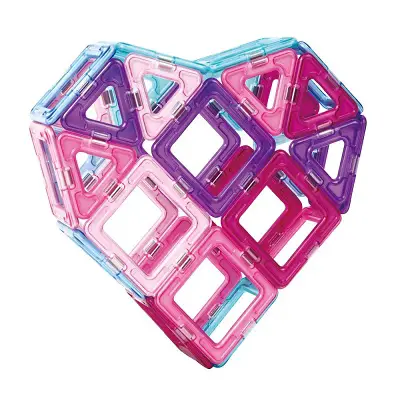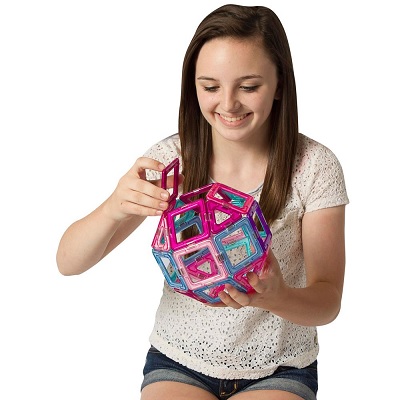 30 total pieces
Also helps learns shapes and colors
Instructional booklet included
Compatible with other Magformers sets
Easy to use, big enough for small hands
Magnets fight each other when constructing multi-story structures
Building sets and magnetic technology combine in this pretty, pastel set. With thirty durable pieces, your kids can go so far as to construct some awesome 3D shapes. This set is fun and also has the potential to be a great lesson in geometry! Your kids can follow the booklet for design ideas or create all on their own!
Read more
Age Range
Age range: At least 3 years old. This set is great for children ages 3 and up, and helps to teach basic colors and shapes as well as magnetic principles. Make magic balls, cylinders, or make something no one's ever seen before! The possibilities are endless when you pair your imagination with your problem-solving skills.
Educational Value
These fun magnetic shapes stick together safe and sound to make tons of different structures! Children can work creatively on their own, or follow the instructions. The Magformers Inspire Set helps promote hand-eye coordination, fine-motor skills, and finger dexterity.
Materials
2D becomes 3D with this Magformers Inspire Set. Pink, purple, light blue, and teal colored shapes make up an assortment of 30 pieces, including 18 squares and 12 triangles. The set is compatible with all other Magformers shapes and accessories, so you can expand your collection if you're looking for a broader set of tools. Neodymium Rare-Earth Magnets guarantee solid, safe connectivity every time. A step-by-step booklet helps children construct pre-designed structures, or they can think up their own!
7

. Magformers Standard Set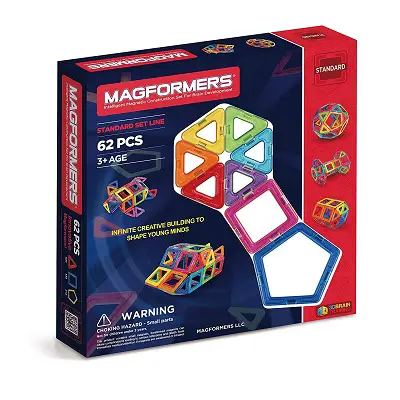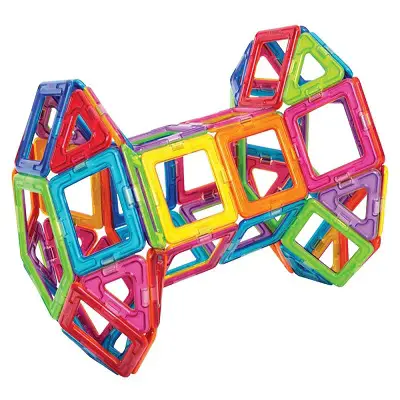 Comes with an instructional booklet
Encourages brain-building exercises
Comes with various pieces to create whatever kids want
Easy to use and build with
Sturdy material to prevent breaking
Needs to be purchased with other sets to expand model options
Learning math can be fun, and with the Magformers set growing kids will learn to love geometry. They'll spend hours putting their magnets together in new ways while enhancing their hand eye coordination and dexterity skills. They're imagination and creativity will spark as they explore this open-ended engineering game that can help them develop a basic understanding of higher dimensions.
Read more
Age Range
Age range: At least 3 years old. An instruction book can be a lifesaver with building toys like these and in this instance, it really encourages creativity in young minds. The four suggested models are completely different and unique, and really help to expand a child's mind when it comes to what they can create.
Educational Value
Bump up your child's creations! This set helps children understand the difference between 2D and 3D models as well as familiarizing them with shapes and colors. The tiles come in seven different colors and three different shapes with sizes that vary from small to large. These pieces will help work their dexterity as well as their imagination!
Materials
The kit contains squares, 20 triangles, and 12 pentagons for an optimal building experience. Once your child gets the hang of fitting pieces together and building the pre-instructed models, let them have fun creating whatever they think of! This toy is great for increasing brain power and encouraging them to use their artistic talent as well as constructive thinking skills to create a model that's all their own.
8

. Magna-Tiles Clear Colors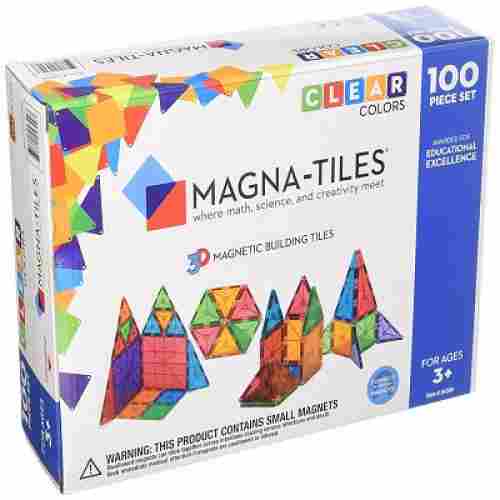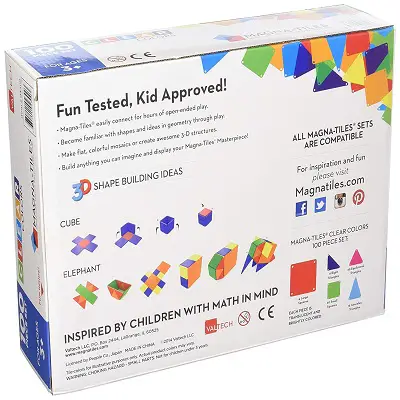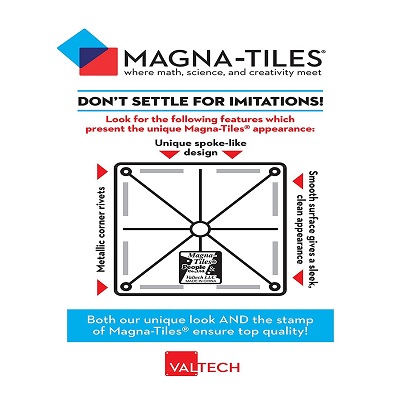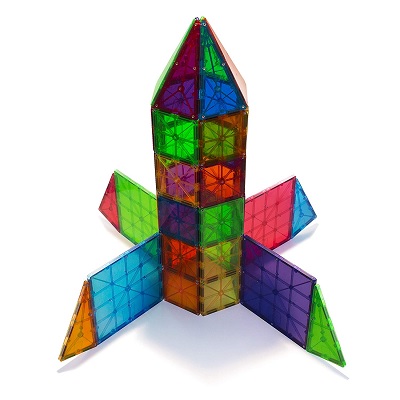 Improves motor skills
Can be used solo or in group play
Encourages creative play as kids think of new things to build
Easily pieced together because of magnetization
Magnet strength may be weaker compared to some other brands
These gorgeous stained-glass-like pieces make for some truly inspirational structures. The set is meant for children ages three and up. It features 100 pieces but can be combined with other compatible sets to allow for even greater imaginative designs and builds! The bright colors catch kids' eyes and the pieces look great under the right lights if you want to put your sweet pea's creations on display!
Read more
Age Range
Age range: At least 3 years old. The tile set allows for absolute fun and creativity that even adults will have countless hours of fun trying to build something from the colorful crystal-like tiles. This is excellent for teaching kids about patterns, shapes, and colors. It also facilitates exploration, experimentation, critical thinking, and problem solving.
Educational Value
Both kids and adults will be entertained for hours with this colorful magnetic set. A child's creativity can run wild with the sets several geometric shapes. The sky's the limit with this set as the strong magnets and plastic ensure even complex shapes retain their structural cohesion. Kids won't realize they are learning math and engineering principles as they create unique structures like houses and vehicles.
Materials
Magna Tiles are the perfect gift for kids who love the idea of building houses. This set comes with 100 different pieces, including 50 small squares, four large squares, and 46 triangles of various shapes. The fun comes when your child realizes they can make virtually any shape of house or building because so many shapes mean more options for building! The clear tiles make building even more fun when they create see-through walls, roofs, and some tiles can even function as windows.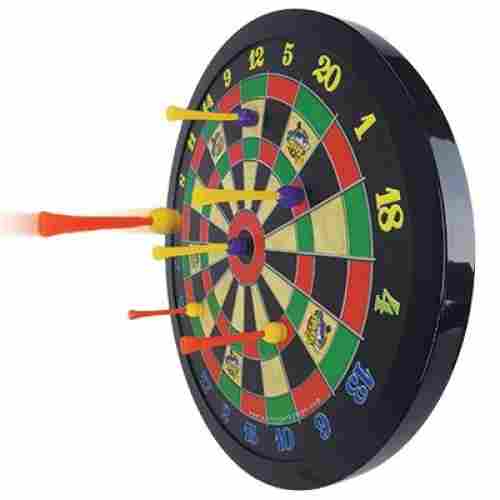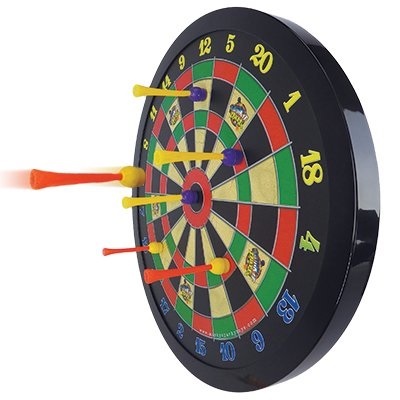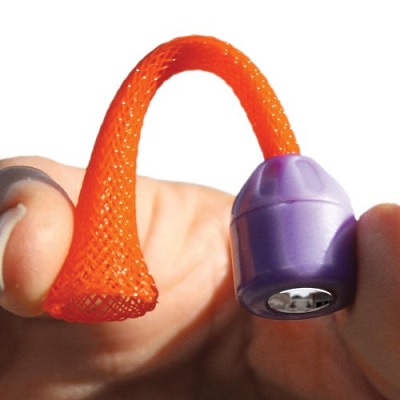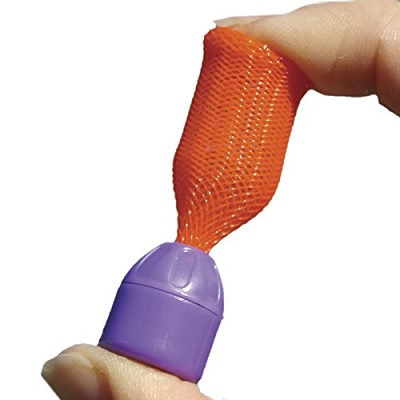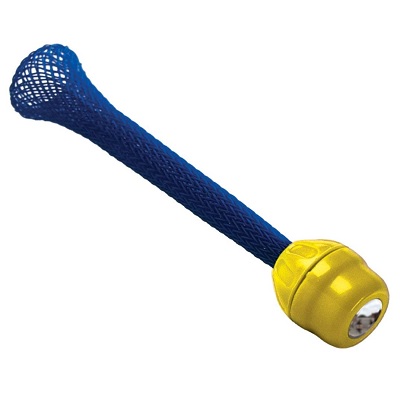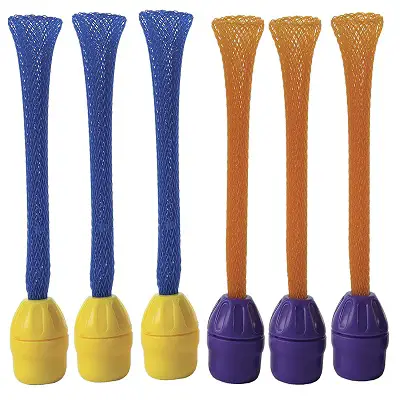 6 darts total included
Magnets mean no pointy ended darts
Standard sized board
Safer than normal dart games
Darts designed for aerodynamic accuracy
Can't make multiple bullseyes; darts already on the board will deflect those that land too near
This board comes in the stylings of classic dart boards, from size and distance right down to the fake cracks. The dart tails are bendy and aerodynamic. Children will improve multiple skills, as well as learning sportsmanship and healthy competition. This magnetic dart set is athletic and academic, all while being tons of fun!
Read more
Age Range
Age range: At least 3 years old. Darts are a classic game, and fun for nearly all ages. Up until now, they've been reserved for the older crowd, given their hazardous nature. This magnetic board makes the game safe for the whole family to play.
Educational Value
Kids will improve hand-eye coordination, motor skills, accuracy, and social skills when they play Doinkit Darts. The board is designed to be safe without compromising the rules or fun of the game.
Materials
All the fun of darts with none of the usual safety risks! This dart set features a sixteen inch magnetic board, and a set of six safe magnetic darts (three each of two colors, so kids can play on teams). Neodymium magnets eliminate the need for pointy ends, making these much less hazardous to throw. The magnets are strong and balanced, keeping the dart soaring accurately towards the board. You can play on your own, or with a friend.
10

. Klutz LEGO Chain Reactions Craft Kit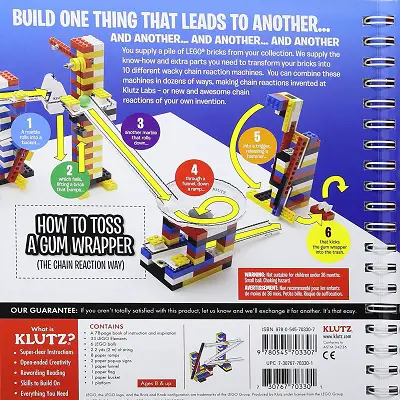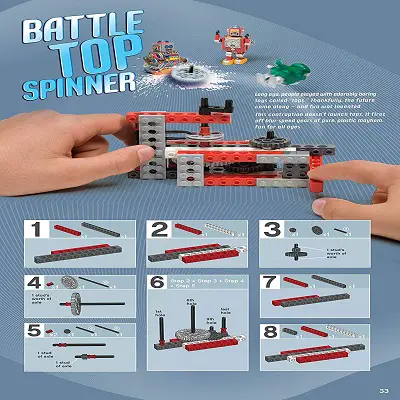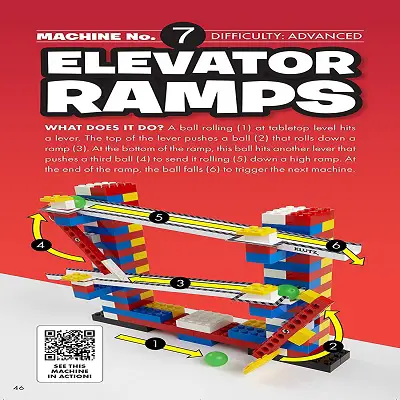 Instructions are easy to follow
Open-ended set
Machines can be combined
Stimulates development & fosters a love of engineering
Will need more legos than what is included
The Lego Chain Reactions building set is sure to inspire your child to get creative. This set includes easy to follow instructions that will teach your child how to build 10 different lego machines. Each machine has the ability to pivot, swing, spin, drop, lift, or roll. While each machine is super fun to play with on its own, your child can combine the machines to create a chain reaction.
Read more
Age Range
Age range: 8 years and older. Children as young as eight can enjoy this set as the included instructions are easy to follow. Your little one will not only be stimulating their development as they build but they will also have a blast building each machine to form a chain reaction.
Educational Value
With every machine your child builds, they will be stimulating several areas of development. Whether they design the machine to spin or lift, they will be increasing their motor skills and cognitive development. The cool functions of each machine are sure to foster a love of engineering in your child.
Materials
With 33 LEGOs, 6-feet of string, 6 lego balls, 8 paper ramps, 2 paper pop-up signs, 1 paper flag, 1 paper funnel, 1 platform, and 1 bucket your child can branch out from the instruction book and build their own creations.
Criteria Used for Evaluation

Age Range
We strive to consider the various needs and guidelines to be abided by when purchasing for different age groups. Small parts are always a choking hazard for the very young, so we aimed to offer a selection of toys that were safe for babies and toddlers as well as more complicated sets and products for the older crowd.
Ages 2 and Up
The Fridge Phonics Letter Magnetic Set helps reinforce much of the work done in the classroom at pre-K as children learn about animals and the alphabet. The pieces are moderately sized to help avoid choking hazards.
Ages 3 and Up
The Deluxe Magnetic Fishing Game manages to avoid small pieces while employing a very simple and fun premise for kids to enjoy. And any of the magnetic building blocks such as The Magnetic Tiles Deluxe Building Set, The Shape Mags Junior Set, The Magformers Standard Set (#5), and many others, are colorful, creative, and easy for young ones to understand.
Ages 6-8 and Up
The Doinkit Darts Magnetic Board will appeal to older audiences, as it carries all the gravitas of a real darts game without the danger of actual, pointed darts. The Gearation Fridge Magnets allows kids to build an interworking string of gears powered by one battery-operated gear that starts all the others moving. It's a mesmerizing way to expand their critical-thinking skills.
Educational Value
Children can learn a lot from magnetic toys. To begin with, they can learn the most clear and present lesson: about magnetism and unlike poles. But it's more than just that! Many magnetic toys are also construction sets, which allow children to develop their dexterity, hand-eye coordination, fine motor skills, concentration, and creativity. Imaginative designs and toys also help kids to build confidence and a sense of autonomy when they build and fabricate structures all on their own! Some of these sets come with lots of pieces to encourage social play. And some of the harder and more advanced designs may require adult assistance which can help to facilitate family bonding.
Still, other magnetic toys have less to do with building and more to do with academic skills. There are lots of fun sets that allow children to categorize things like animals and colors. And many magnetic sets meant to go on display via the refrigerator can help kids to work through obstacles in learning letters, words, and numbers. Beyond that, you may find some magnetic games on our list. These can help with skills like matching, as well as more physical development such as fine motor skills and hand-eye coordination.
Magnets qualify as STEM toys and we love anything that makes important fields like math and science engaging, appealing, and accessible to kids!
Materials
Magnets can be finicky. And when magnets get fussy, children often follow. Don't battle cheap magnets that frustrate your children; all of our products have been cross-referenced with customer reviews to ensure that they're high quality and durable. It's a bummer to purchase a new toy only for it to break under enthusiastic and energetic little handle within a few weeks. We take rough play and longevity into account when we narrow the market down for our top picks!
Additionally, we strive to shine a light on companies that focus on the safety of their products and the materials used during manufacturing. The products on our lists feature woods and plastics that have been tested for safety and are free of harmful chemicals. You won't find any phthalates, lead, or BPA here. Kids deserve clean toys and parents deserve clean consciences!
Still, not all materials are suitable for every age. If you have especially young ones in the house, either opt for sets that include bigger pieces so as to avoid choking hazards, or make sure you keep an eye out for strays and clean up carefully after older siblings are done with play time.
Most Important Criteria
(According to our experts opinion)
Experts Opinion
Editors Opinion
Users Opinion
By Default

Parents, Did You Know?
Magnetism is powered by electric currents? Electric currents and elementary particles create magnetic fields!
Parents, Did You Know?
Humans have known about and used magnets for thousands of years!
Other Factors to Consider
Creativity
Some magnetic toys allow for greater creative play than others. Depending on the set you're buying, the shapes of the pieces, and whether there's an instructional booklet, your child can experience varying levels of freedom when trying to create multiple structures or designs of their own. If they still need guidance, opt for a set that includes a book with tutorials. If they like to make their very own creations, choose a set with lots of pieces in different shapes, sizes, and colors!
Safety
Magnets certainly don't seem to pose much danger when they come in the forms of cute, colorful building sets and interactive fridge toys. Overall, they tend to be a safe bet both in terms of your child's wellbeing and their enjoyment! These magnets are strong enough to hold their shape but not so strong as to pose the threat of smooshing little fingers. Some of the pieces snap together, so do watch out for pinches skin in those instances, and many of these sets include small tiles. We suggest these toys for children ages three and up since toddlers are at a high risk when put in the proximity of choking hazards. All of these toys are made from safe plastics and free of harmful chemicals.
Frequently Asked Questions
q:

Should I buy magnetic toys that distract kids for hours?

a:

Toys should not be considered babysitters. It is recommended that parents spend time with their kids by sitting on the floor and engaging with them. Toys should also be educational and not so distracting that it seems like they can never put it down. When purchasing a magnetic toy, think about which set is age-appropriate and if it is something parent and child can play with together while it stimulates their creativity.
q:

Is there a right place to buy the right toys?

a:

Most big box stores have a toy aisle with a section of educational toys. Unfortunately, most of these toys are not very good at educating since they do all the thinking for them. Online retailers like Amazon.com have massive libraries of educational toys and the information on them is significantly more accessible. You can still support local and buy from a brick-and-mortar store if they have it but make sure to do your research online where reviews from actual customers are available.
q:

Are magnetic toys safe for kids?

a:

Not all magnetic toys are dangerous for kids. The American Academy of Pediatrics (AAP) puts restrictions on how strong magnetic toys can be. Some toys seem to have weak magnetism, but that is because if the magnets get swallowed the strong force can cause serious and life-threatening damage to the digestive system.
q:

Are magnetic toys only for kids?

a:

No, plenty of adults can enjoy the fun of magnetic toys. There are adults who have them on their desk because it gives them something to fidget with at work. For those who work at a call center, seeing toys on desks is a normal sight. A magnetic toy is wonderful because it's a quiet toy that adults can use while waiting for the next call.
q:

Can my child take magnets on an airplane?

a:

Many kids are gifted with smartphones, computers and other electrical devices. But magnetic toys are better for long air flights. Magnetic toys don't need to be checked by TSA like electronic devices do. They can spend time creating mess-free artwork and keep quiet while on a plane.
q:

Which types of magnetic toys are dangerous for kids?

a:

Toys with a strong magnetism that are not sealed in strong plastic are dangerous for little kids to play with. The magnetic toys on our list are safe for kids to use because they are sealed in plastic casings that are difficult to swallow. There are other toys on our list that have stand-alone magnetic balls, that is why we recommend that older kids play with these types of toys and that they are supervised by adults.