10 Best Ancestry DNA Tests Reviewed in 2019
last updated
Mar 31, 2019
At some point in your life, you probably asked yourself, "Where did I come from?" The answer to that question is far more complex than just saying your parents. Ancestry DNA tests will provide you with a detailed answer to that question by showing you where your ancestors lived. As you read your results, it will be like taking a time machine to the past as you get an up-close look at your family tree. There's no need to go to a doctor's office or even a lab because now you can do it all from home. We've compiled a list of the Best Ancestry DNA tests that are not only easy to use but will help give you a better understanding of who you are.
In a Hurry? The test winner after 17 hrs of research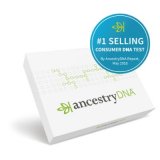 AncestryDNA
Why is it better?
You can track migration patterns
Twice as much detail as other tests
Access to over 350 locations
History is traced back over several generations
Will draw modern-day connections
In a
Hurry? Editors choice: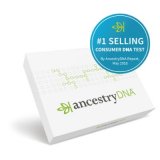 Test Winner: AncestryDNA
34
Researched Sources
349
Reviews Considered
17
Hours Researching
17
Products Evaluated
Educational Value
Value
Accuracy
By Default
In depth review top 10
AncestryDNA
MyHeritage
Family Tree DNA
National Geographic Geno 2.0
Native American DNA Test Plus
Vitagene
Silverberry Genomix
Rare Genes
Kit for 23andME
Our Family Tree
Table of contents
Criteria Used for Evaluation
Other Factors to Consider
Frequently Asked Questions
Sources
10 Best Ancestry DNA Tests Reviewed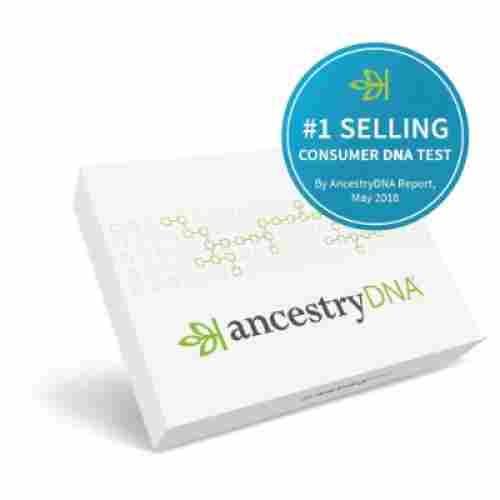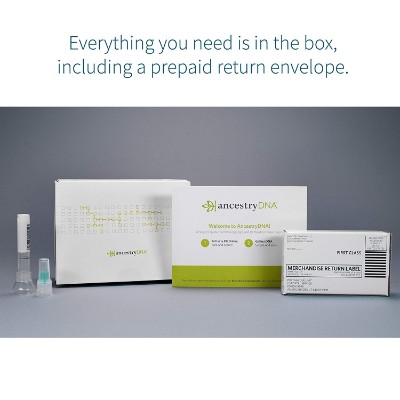 You can track migration patterns
Twice as much detail as other tests
Access to over 350 locations
History is traced back over several generations
Will draw modern-day connections
You'll need to be a member of the Ancestry site to have full access to full extended details
What's possibly viewed as one of the most comprehensive DNA tests out there, you know this had to be on our list. Don't worry though, we've got plenty of others that are great competition, however, Ancestry puts up a decent fight as far as geographical details go.
Read more
Educational Value
From mapping out where your family came from with over 350 geographical locations to drawing connections between your first and second cousins, this test includes all the details. You'll also be able to follow various migration patterns if there's any information on your ancestor's passage into another country, which is truly a magical way to dig up some history. There's no way your kids won't be both enamored and in awe at the things they'll learn about their family with this kit.
Value
The one tried and true DNA test that you probably already knew would make our list is the Ancestry DNA Genetic Testing kit. It made our list for good reason, though, and that's due to a long-standing history of being one of the first and most reliable tests out there. This DNA test will literally do all the work of piecing together your family tree for you.
Accuracy
The incredible thing about this kit, in particular, is its ability to give you twice the amount of geographical detail than many other kits out there. The detail in the maps you receive as results with this kit is exact and precise, helping you to point out to your child exactly where their family is from. It's hard to believe that something as small as DNA can lead to such a great discovery, but that's something they'll learn when they open that envelope full of results.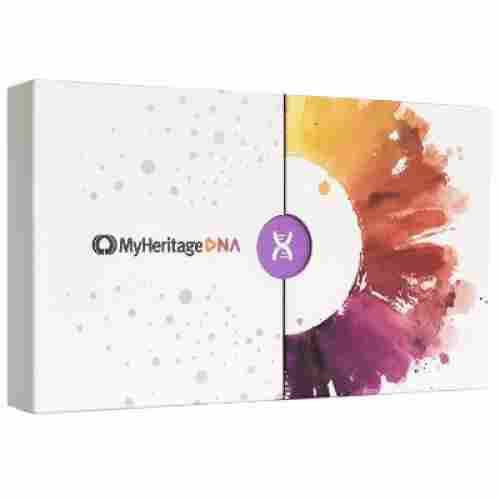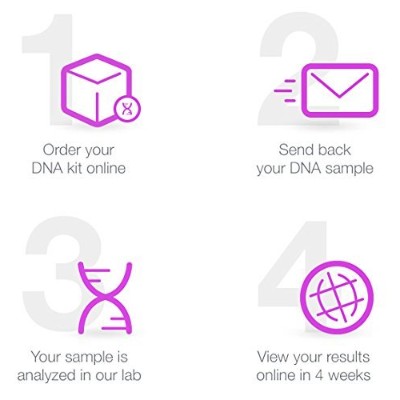 Very affordable
Simple test results
Requires only a mouth swab
You can choose to have the DNA sample destroyed afterward
Accurate location mapping
You need a prescription for extra services
A great affordable alternative to the other kits is this one. Requesting DNA testing doesn't need to be an expensive project and accurate results don't always need to break the bank.
Read more
Educational Value
This is great for younger kids who don't really have a thorough interest in their family history but are intrigued at the thought of learning where they come from. It's a fun test to do as a family and comes at an extremely affordable price which is why this is often a popular option. You'll exact locations without all of the extras, know exactly where your family came from, and still have a little bit of money left in your pocket afterward.
Value
A simpler option for a DNA test is the MyHeritage DNA Test Kit. This one is a bit less complicated, requires only a mouth swab, and in roughly four weeks, you'll have results back. The reason we describe this as "simple" is that you're not going to get migration patterns along with extra features like you would with the Ancestry kit, however, you will get precise locations and percentages from each place your DNA has been pinpointed.
Accuracy
This test is extremely accurate due to the technology that MyHeritage users. It enables them to give you nearly exact locations along with relatively precise percentages to give you an idea of how much of a certain culture you represent.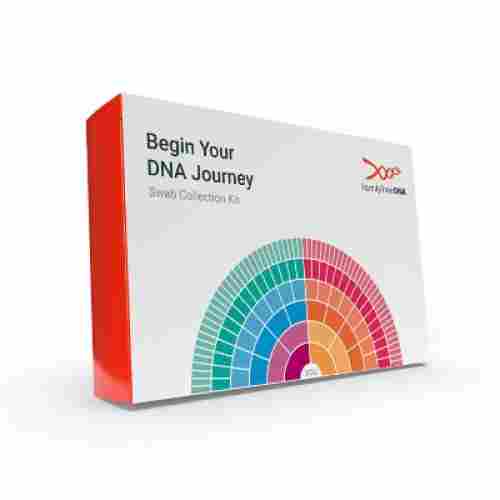 They have the National Geographic stamp of approval
Highly accurate
The results are easy for kids to read
Free return shipping
Additional features are optional
The information is general and not as exact as other tests
This genetic testing company works with National Geographic so you know it's legit. Even more, the results are simple to read and great for kids any age to take part in.
Read more
Educational Value
Family Tree DNA is an impressive kit for families who are interested in learning about their heritage but don't want anything too complicated in return when they get their results. The resulting mapping is easy to read and displays exact percentages in the form of a bar graph which makes it simple for kids to interpret, too. Family Tree refers to themselves as, "the most comprehensive ancestry DNA kit in the world", and based on those who have used it, we'd have to say that we agree.
Value
Did we mention that free return shipping is a feature when you get your results back? Not only is this test high-quality and accurate, but it saves you money on the little things.
Accuracy
Family Tree is the partner for the National Geographic Genealogy Project which is a pretty big deal when you're going for accuracy. These tests are well-known and have a reputation for accuracy, which is definitely something you're looking for when you commit to a DNA test.
4

. National Geographic Geno 2.0
Powered by National Geographic
Can be used alongside the smartphone app
History can be traced back 500,000 years
Testing only requires a saliva sample
Results can be shared easily
The geographical information can be vague
If you want to go one step further or, should we say, back -- Perhaps 500,000 years back -- National Geographic offers their own DNA testing kit. It's accurate, official, and fun.
Read more
Educational Value
Can we get a "woot-woot" for the fact that this test can provide you with results that go back up to 500,00 years? We'll say hooray to that because this test is on point. Anything with that National Geographic logo is sure to be accurate, but this test is relatively easy to understand, too. It's fun for all ages because everyone is familiar with the television channel and kids will be in awe over what they get back in their results. What makes this test so cool is it's intended to be used in conjunction with the app that can be downloaded on any smartphone device. This makes results easy to see and will encourage kids to become part of the Genealogy Project.
Value
The fact that this test can trace DNA so far back is truly unique and definitely makes it one of the best. It will really give kids a feel for their family history as well as the fact that at one point, their ancestors were part of the science they learn about in school.
Accuracy
Using this alongside the smartphone app is genius because it engages kids and holds their attention. The accuracy of this test makes it engaging for kids, plus easy to access since the results are right at your finger tips!
5

. Native American DNA Test Plus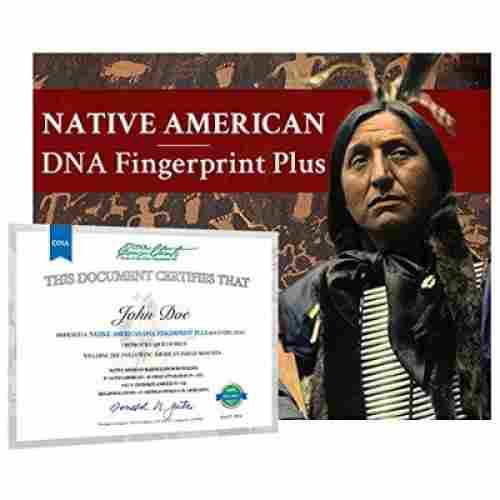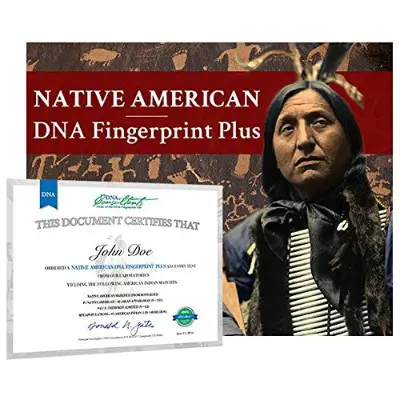 Fast results
Easy to use
Provides information on your Native American and non-Native American ancestry
Anyone can take this test
Results are not displayed by a pie chart with percentages
If you want to learn more about your Native American ancestry, we recommend the Native American DNA fingerprint plus kit. Not only will this kit use your DNA to examine your Native American ancestral lines but it will also examine your European, Middle Eastern, African, or Asian ancestors as well.
Read more
Educational Value
You will be given a detailed report on which Indian tribes your ancestors were a part of as well as information on which and how many Native American markers you have as well as which parent you received them from.
Value
Once you receive the kit, follow the included instructions to obtain a cheek swab of your DNA. You then mail your sample back to DNA consultants via the return envelope. You should receive your results in three weeks, which is a much faster turnaround time than most DNA home testing kits. Anyone can take this test regardless of age or gender.
Accuracy
DNA consultants will use your sample and examine your ancestry lines to Native Americans, Europeans, Middle Easterners, Africans, and Asians. The best part is you only have to wait three weeks to receive your results.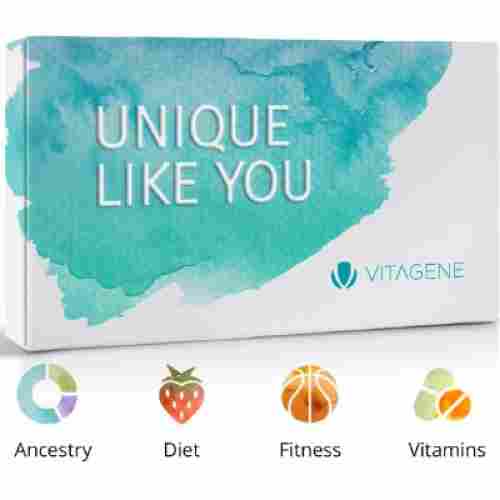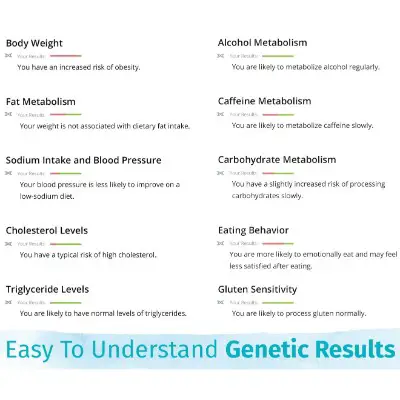 Interesting and different
It can be beneficial to your overall health
Kids will learn about their genetic makeup
Results come back in four to six weeks
They'll be more prepared for the future of their health
There isn't much to go on in the way of knowing where your family came from
This is a great example of what can happen when genetic DNA testing can be used in a new and different way. Who says that all you can learn about your ancestry is where your family came from?
Read more
Educational Value
Maybe your child is interested in how their ancestors looked or what type of genetic makeup they had. For older kids, this kit is a ton of fun to fill out and send off because it'll teach them all about themselves. They'll learn everything from what type of diet is best for them based on their ancestry as well as their skin type and how to maintain the best skin care. It's widely appealing to girls who often struggle with knowing how to care for their bodies and a kit like this can make that super simple. Not to mention, they'll also learn a bit about how they got the bodies they did and what affects them.
Value
We love that this test is so much more than spots on a map. Your kids will get a feel for what their ancestors were like simply by learning about their physical DNA.
Accuracy
Part of taking care of your skin is understanding it. The accuracy of this test makes it possible. Healthy skin care is important, but it's even easy to maintain when you know where it came from. Learning about your genetic makeup is just one more way that DNA testing is coming in handy.
The test is widely comprehensive
Includes completely personalized results
From the makers of a reputable DNA testing company
They use the latest in genomic science
It'll help your kids make healthier choices based on family history
Might be too involved for younger kids
This test is so much more than just learning your ancestry. In addition, your child will learn things they never knew about their diet, metabolism, physical features, as well as their personality.
Read more
Educational Value
If your child is a big fan of biology and the human body or even of psychology, this DNA test was tailor-made for them. It tests on a wide variety of things such as your personality, physical traits, diet, and metabolism to tell you all about what your family history is like. This test includes comprehensive test results that will teach your kids more about who their ancestors were and what, exactly, has been passed down to them. This is fun to do as a family so you can look at and compare everyone's results to see how accurate they all are. Not to mention, you'll also get personalized reports about exercise, nutrition, and personality based on your genetic makeup. It's a pretty cool way to learn more about yourself while learning about those who came before you.
Value
This kit is just as much help as it is detailed regarding family history. Kids will have a chance to learn about themselves on a biological level based on what genes they've received from their ancestors.
Accuracy
The amount of detail that goes into the results is stunning, especially when you consider how many things you're learning with one sample of saliva. Kids will be just as impressed with their results and might learn a little something new in the process.
Genetic markers test for historical significance
Comprehensive DNA results
It's fun for kids of all ages
You'll receive historical information with your results
DNA is cross-referenced with 26 rare genes
It's not as all-encompassing as other tests
Could it be possible that you're related to one of the many historical figures you've learned about in school? Better yet, how amazing would it be for your child to discover that? You'll have to take this test to find out!
Read more
Educational Value
If you're looking for some hardcore DNA matching (like, let's say, to a famous icon from your child's history class) then look no further than the Rare Genes from History DNA Test. This is perfect for kids of any age and has one unique factor that makes it super interesting -- The test is done with various historical markers that will point to any significant figures you might share genes with. While this isn't something that happens with every test, it's definitely a cool aspect that will up the ante a little bit with your family.
Value
These genetic markers are the main draw of this test and even if you're not related to anyone in particular, it's still a neat way to learn about your family history while teaching your kids about the history their ancestors lived through.
Accuracy
This is just like any other DNA test with the addition of specific genetic markers that will run your DNA with others from various time periods. This can make for some interesting results and definitely some surprises.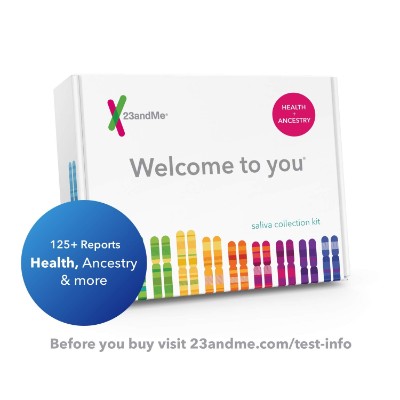 Kit is easy to use
Company will keep you informed
FDA-approved
Includes several highly detailed reports
Some reviewers feel the kit is too expensive
Get an in-depth look at your ancestry with the 23andMe DNA test. Using a sample of your DNA, the company will provide you with an ancestry report that will increase your knowledge of where your ancestors lived more than 500 years ago.
Read more
Educational Value
You will be provided with ancestry percentages to show you what ethnicities make up your DNA. You will be given the contact information of other users who share the same DNA. Using the internal messaging application, you have the opportunity to communicate with your DNA family. In addition to the ancestry report, you will also be given a report on genetic health risks, wellness, traits, and carrier status.
Value
While some reviewers feel this kit is too expensive, we feel it is worth every penny. Not only will you receive a detailed ancestry report but you will also receive a report on genetic health risks, carrier status, traits, and wellness. It is extremely easy to use and the company will keep you informed through the entire process.
Accuracy
The kit is easy to use and includes step-by-step instructions that will walk you through spitting in the provided tube. The kit has been FDA-approved and includes everything you need. After you send your DNA sample in, you will receive your reports in six to eight weeks. You will receive an email when the company receives your sample as well as when your results are ready. You won't feel like you're out of the loop while you wait, because the company also provides step-by-step progress reports on the whole process.
It can be added to
Designed to hold both family history and current events
Beautiful book design
It has specific places for recording your family tree
Serves as a great family project
It doesn't hold a ton of information and is better for small families
There's nothing more beautiful than a sentimental keepsake, and this one will keep all of your precious memories near and dear for generations to come. With all of that research you need somewhere to record it all to pass down to future generations.
Read more
Educational Value
Not only is this book beautiful, but it will also become a family keepsake. This would make for an excellent project for your kids once they begin learning about their ancestry. The book is designed for you to fill out with all of your family's history from the second you begin your research until every branch and bubble is complete. It's the perfect compliment to any DNA kit and will serve as a hard reference for when your kids and their future generations want to look back and see where they came from.
Value
There are many great aspects of having a family tree book but the biggest one is probably how much history will be recorded in it. It'll encourage your kids to research to the best of their ability and actually learn about the history their ancestors might have been part of so that they can write it down and hold onto it forever.
Accuracy
This is one tool that your family will use for years and one that can be passed down and held onto; it's literally a piece of history. Many families only have boxes full of old photos or random letters that give them small clues into who their ancestors were, but if you're able to record everything down in a book, then eventually you'll have a full story. This would make a great gift or just a fun project for everyone to work on and it will undoubtedly bring you closer as a family.
Criteria Used for Evaluation
Educational Value
Anything involving history is obviously highly educational, but when it comes to your family history, you might not fully see the value in learning about it. On the contrary, your family history is an excellent way to ignite a passion for history in your child. Everything seems somewhat boring until you have a personal connection to it (which is why math is often so tedious until you learn to balance a checkbook), and it's truly a wonderful way to expose them to certain historical time periods that their family may have been part of.
Value
With today's technology, these kits are not only super-affordable, but they're very accurate as well. Many of them even come with step-by-step pamphlets detailing how it's done and what the process is like to put your mind at ease. They don't take very long and before you know it, you could be learning a new country's national anthem or trying food from halfway across the world that seems oddly comforting. You never know, and that's the best part!
Accuracy
You never know what to expect when you send your DNA sample off to be tested. While many people have some knowledge of their heritage and backgrounds, there are still mysteries that only DNA can solve. When you receive your results, keep an open mind while reading them and teach that to your children as well. You could learn that what you've known all along has been confirmed or you could end up with a surprise that makes you dig even deeper into your family history. Either way, it's a great opportunity for you to present your child with a challenge: Encourage them to research this new heritage.
Most Important Criteria
(According to our experts opinion)
Experts Opinion
Editors Opinion
Users Opinion
By Default

Parents, did you know?
Along with feeling like they belong to a little piece of history, ancestry kits are fun to do as a whole family. Since your child has DNA from both parents, their results will include heritage from many different places which will make for a fun bonding experience among all of you. You know all of those stories you've heard that have been passed down through generations about your great uncle Henry? Now imagine how great it would be to actually see where they took place and how he lived his life!
Parents, did you know?
Help them learn about the culture their family is from and if it's new to you as well, research it with them! Teaching kids to be open and accepting of all cultures is truly a gift, especially when you find out that you share a connection to a specific country. DNA testing is an exciting new era of family history and should be treated as such; with an open mind and an open heart, you just might realize your family is bigger than you ever knew.
Other Factors to Consider
Origin
We probably all remember a time when we had to do a project on our family tree for school. Between rooting through pictures of people you probably didn't know and having a spotty memory of where, exactly, your family came from, it probably wasn't the greatest experience. Not too many people invest the time into researching their family on sites like Ancestry or Geneology, which is why DNA kits have practically taken the world by storm in the way of learning where you came from. You'll have direct results delivered right to your front door, and you'll have them forever.
Frequently Asked Questions
q:

Is this appropriate for kids of any age?

a:

As long as your kids understand the idea of family history, it's appropriate! Even if they don't yet understand, it's a great way to provide them with future knowledge.
q:

What if I get unexpected results in our DNA test?

a:

The more you know, the better. Use this as a way to encourage positive exploration with your child and show them that they come from several different places, all rich in culture and history. This is a learning experience and one that can absolutely help to expand their horizons.
q:

How accurate are they?

a:

These tests, simply put, are as accurate as they can be with the type of DNA that's supplied. All of these companies use the newest and most updated technology to trace back your roots as precisely as they can with little room for error.
q:

How far will they be traced back?

a:

Your DNA test works simply by evaluating each trait that shows up and which country it likely hails from. This means that it can go back for generations based on what your DNA shows, there's really no exact year or time frame.
q:

How long will it take to get my results back?

a:

Several weeks at most. It's not an overnight process, but it's definitely worth it.
q:

Is this accurate enough to be used for school projects and things like that?

a:

Absolutely! DNA is one of the only sure things in this world and you can rest assured that those results are as accurate as possible. This would be a great way for kids to learn through their school projects, and it's a great way to make it personal as well.