In 1953, Lesney Products began selling small diecast toys in boxes similar in shape, size, and style to matchboxes; and thus, one of today's most popular toy companies was born. Matchbox has sold a wide array of toys, ranging from large diecast models to action figures and plenty more. You're probably familiar with their current packaging design, reconstrued in the 1980s to match the "blister pack" aesthetic of other toy companies, specifically Hot Wheels, by packaging their merchandise in cardboard and plastic, so interested parties could easily see exactly what they're getting inside.
Presently owned by Mattel, the Matchbox brand is still going strong. They're notorious mostly for their action vehicles and automobile playsets. Creative, high quality, and with a little something for everyone, Matchbox brings a solid set of products to the table each and every year. If you have a mini car enthusiast, consider adding to their collection with some of Matchbox's most popular and beloved items!
Below, you'll find the top ten Matchbox Cars and Playsets available today. These miniature die-cast replicas and playsets are all tested and well-rated by hundreds of users, so you know exactly what you're getting. With so many different styles of cars and setups, your kids will be zooming around the house, caught up in their favorite imaginative games in no time at all!
Best Matchbox Cars and Toys Rated for Kids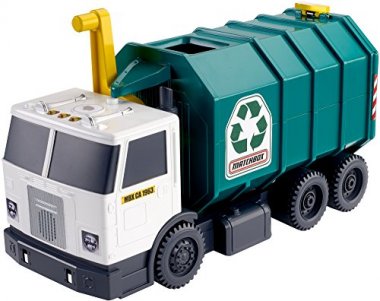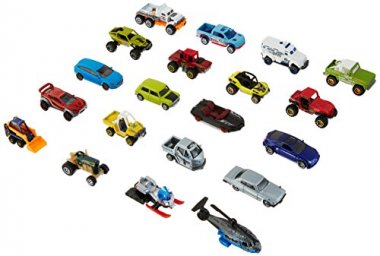 Undersea Squid Sub Playset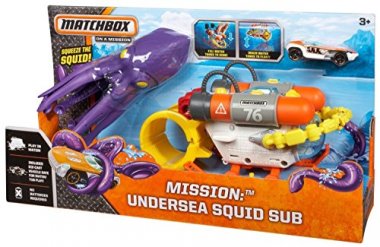 Rescue Headquarters Playset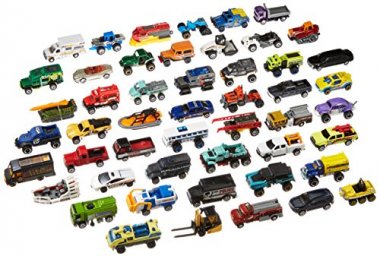 Big Boots Yeti Catcher Truck Vehicle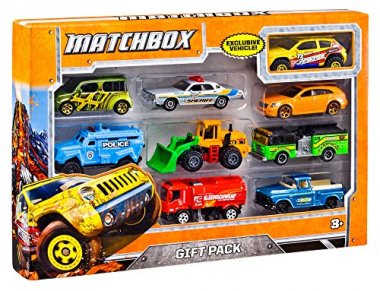 Mission 4-Level Garage Playset
Mission: Marine Rescue Shark Ship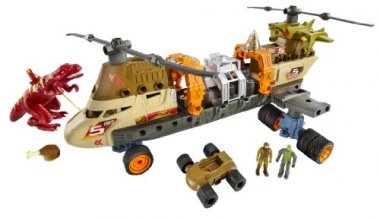 Criteria Used in Evaluation of the Best Matchbox Cars and Toys
When taking a closer look at Matchbox cars and toys, we discover that there is a good reason why this toy brand has stood the test of time. There are actual benefits in playing with the Matchbox cars and the toys as well. These will not only occupy a child for hours of play but during doing so a child also will be enriched with specific developmental and life skills.
Motor Skills
While playing with Matchbox toys, including Matchbox cars, kids engage their hands. Even with the simplest of gestures such as a child pushing the car in a specific direction. They can also hold the toy in their hands, guiding it along. While doing so, a child engages their hand muscles and also learns how to make hand movements. A good lesson for them in hand coordination, helping them to understand even at a young age how to grab hold of something such as a handle or a doorknob.
Imagination
Imaginary play is vital to a child's overall development. Especially now in the technological age. Toy cars, trucks, boats and other modes of transportation will genuinely engage a child's imagination. They can pretend that they are in a car race or pretend in the sandbox that they are working at a construction site. They can play in the bathtub pretending that the submarine is going to look for undersea life. The possibilities of imaginary play are endless, and through imagination, a child can tap into their creative side. Using their imagination, they can explore different avenues, so providing a child with toys that foster imaginary play is essential to their overall development.
Interaction
Matchbox toys and indeed the sets of Matchbox cars are the right way for kids to interact at play. Siblings can have fun together with the various types of vehicles. Kids can also interact with friends sharing the multiple models of Matchbox cars. During these interactions, a child will also develop better language skills and be able to communicate better. This makes such play ideal for kids who are toddler age to engage in.
Nostalgia and History
The diecast Matchbox cars are not only good for play but also as collectibles. Kids who learn about collecting learn about nostalgia as well. Keeping a collection and growing it along the way will help create memories and also give a child an outlet. Also, in collecting Matchbox cars, kids can learn more about these little diecast cars, the various models and the multiple years that each model came out.
FAQ
Frequently Asked Questions
Q: What year were Matchbox cars created and who created them?
A: Jack O'Dell created Matchbox cars back in the early '50s. He initially came up with the tiny little car because his daughter's school has a rule that kids could only bring in toys small enough to fit into a matchbox. While working for a British diecasting company known as Lesney Products, he created the miniature scaled-down model of another Lesney toy, the road roller that he gave to his daughter. In 1953, the first three models of the Matchbox cars hit the market and were an instant hit.
Q: Why are these called Matchbox cars?
A: The name is pretty self-explanatory, as it comes from the fact that the diecast models were so small they could fit in a matchbox. In fact, the first models did come inside a replica of a matchbox, which was ideal for storage purposes as well.
Q: Besides the submarine, did Matchbox come out with any other boats in their line?
A: Yes, Matchbox may be known for their cars, but as illustrated above, they do provide other vehicles as well. That will include toy boats such as the submarine and other quality plastic toys that explore water fun. Matchbox also created the Sea Kings line which is a set of finely detailed diecast boats. For those into planes and helicopters, there is also the Sky Busters line of diecast models as well.
Q: How did Mattel end up with the rights to the Matchbox toy line?
A: In 1982 due to stiff competition, Lensey Products sold the rights to their Matchbox car line to the American company Universal Toys. Eventually, the toy manufacturer sold the rights to Tyco. Now comes the ironic part…Mattel, the company that manufactures Matchbox biggest rival–Hot Wheels–bought Tyco, and therefore they found themselves now the owners of the Matchbox car and toys line.
Q: What are some of the other types of Matchbox building systems?
A: Besides the Mega Rig Jurassic Copter which is featured here, there are several other types of sets available in the Matchbox building systems. Such as the Mega Rig Spaceship Shuttle and the Mega Rig Fire ruck. Each of these provides not just a fun-filled toy but a chance to build various types of vehicles that go with the overall theme.
Q: What are the rarest and most sought-after models of Matchbox cars?
A: There are five models of Matchbox cars that are considered to be some of the rarest to find. The models are of course vintage and are mostly for collectors, mainly because to obtain these it could be very costly. Not surprising is that the original and the first one ever made–the Road Roller–is highly prized by collectors. Here is the complete list of the five rarest Matchbox cars.
1953 Aveling Barford Road Roller
1961 Magirus Deutz Crane
1965 BP Dodge Wrecker
1966 Opel Diplomat
1967 Mercedes Benz 230SL