Originally established in 1935, Schleich, a German toy company, now sells its products in over 50 countries worldwide. Eleven years after its founding, Schleich manufactured its first toy, a wood, wire, and velvet doll created by the company's namesake, Friedrich Schleich, himself. By 1950, their product range was 13 different figures, and by 1957, they were manufacturing 70 different types of figurines. What started out as a line of classic animals eventually grew to include Disney figures such as Pluto and Bambi, as well as the infamous Blue Smurfs.
Currently, Schleich is selling around 150,000 figures each day, and up to 50 million figures each year. They have a span of about six different themed worlds, with roughly 600 products. When designing children's toys, they take into account the varying developmental needs of each stage of childhood and devote themselves to creating toys that are exciting to those age brackets, while still maintaining high quality and standard of safety.
Here, you'll find 10 of Schleich's most popular animal figurines. All of these figures make perfect gifts and play toys for little ones. If you find your own interest piqued, check out their adult lines too! With licensing rights from such popular adult entertainment as Peanuts, Marvel, and DC Comics, this company truly has something for everyone in the family.
Best Schleich Horses and Animals for Kids Rated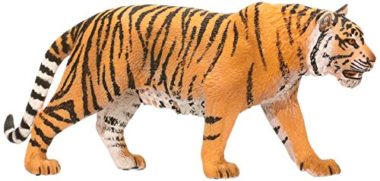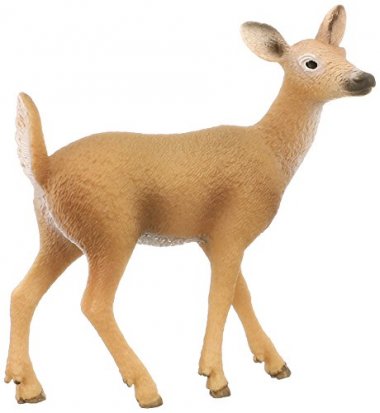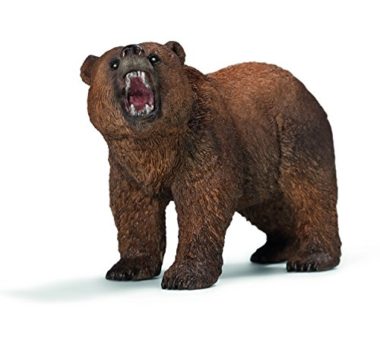 Criteria Used in Evaluation of the Best Schleich Horses and Animals for Kids
Schleich has very high-quality models, and we picked some of the highest-rated of their toys for this list. The negatives were mostly about small size, but making them all to scale could limit the types of animals that can be made on that scale. So Schleich makes appropriate sizes for kids to play with. Otherwise, kids, parents, and collectors love these models because they are made for realism, especially the bigger figures. The fantasy models get very high marks.
This company has a long-standing reputation for quality in their materials and production. They have several videos available that describe how they go through the process of making the models. The process is very interesting, going from drawing, to mold, to completed model in many steps. The material is high-quality PVC plastic that is durable and can take a beating, which kids apply with gusto.
These models have a pretty large following both of kids who play with them and collectors. Collectors look for the perfect model with no flaws. Those types of models are a rare find, as they are hand painted and each is unique. The kids who play with these figurines just want a fun play experience. And with these lovely animals, they get exactly that.
This company has followed the EU safety regulations for materials since its beginnings. These regulations are followed by most countries, and where there are differences, Schleich makes sure they are following the individual rules that are put forth by other countries. Every toy put out on a shelf meets those standards for safety.
Child Development and Toys
We have always tried to present toys to parents that support the development of their kids in the growing years. For toys to be presented here, they have to play a role in child development. Kids love dolls, stuffed animals, and toy figurines. These are toys that kids can talk to, toys for whom the child can voice, or talk for. Sometimes they have two figures and a child can carry on the conversation between the two dolls. This is normal behavior for children and it should be encouraged because it's what is called an imitative play. They are playing a role. Any type of play in which a child imitates parents or others helps children use their imaginations and they become creative thinkers by doing this.
The best thing to do is to keep play simple, so the child is the director and actor. Just a child and her horse model is a good situation. There are no restrictions on how creative she can get with her role-playing, imitative play. Kids become more creative, but this helps them become better at critical thinking as well, as they will learn how to solve problems that come up during play. This kind of play is directed by the child. She is not being entertained. There are no bells or whistles, no bright lights, and no touchscreen. Just a kid and her imagination and that is a wonderful thing.
Here's a tip: Add a book to the mix. Give your daughter both the model and a book and let her read her book to the model horse. Your child gets familiar with books and learns how to form a relationship by reading to the horse. This can help her learn to love reading and to develop new relationships that she can apply to people. If she can read to her horse, she can read to another child or to you.
FAQ
Frequently Asked Questions
Q: How do I know my figure is really from Schleich?
A: The best marking is the Schleich S flag, which is in an inconspicuous space on the model. They also print the company name, date, country of manufacture, and the safety CE mark.
Q: Are Schleich models safe for children?
A: Schleich has been around for at least 80 years and has been a standard in toy quality and safety. They follow the rules and regulations of every country in which they sell products and have the CE stamp which says they follow regulations in Europe for every toy figure. They also follow the regulations established in North America and all other countries where their toys are distributed. They do have some toys that are small or have small pieces and should not be played with by kids 3 and under.
Q: How are the Schleich models made?
A: The answer is quite complex. The design process is first, starting with a detailed drawing. Next is creating a mold either from 3-D software and a plastics printer or from hand-sculpted clay. From that, they make a mold for the machine parts to make so they are able to pour hot plastic into the mold, cool it, paint it, and ship it out. See the video in the sources below from the Smithsonian.
Q: Is Schleich a family-owned company?
A: Friedrich Schleich started the company in 1935. Since then, he sold much of the business to a holding company in Europe. The family still holds some of the stock and serves on the team that gives direction to the company and the figures.
Q: Does Schleich make any figures of famous characters?
A: Yes! They do this by purchasing the rights from various companies to create the figures. They've done a few from Disney, Marvel, and DC Comics. Even Peanuts. How cool is that?
Q: Are Schleich toys safe for my 1½-year-old?
A: Most are, but check your packaging. There are many models that have moving parts or playsets that have small accessories that could be swallowed by a toddler.