Kids today have to carry a lot of things when they go to school with books and other learning materials that are instrumental in their learning. Children today also love to travel often bringing with them their personal belongings that often include electronic gadgets and other stuff that enables them to explore their world. That is why this Christmas, one of the best and most functional presents you can ever give a child is a backpack. This is something that children will be able to use for several years especially if you are able to identify which ones are made of highly durable construction. To help you decide a lot better, we have made a list of the top 10 kids' backpacks everyone is raving about in the run-up to the Black Friday madness. Hold on to your seats as we present to you 10 of the most amazing backpacks your kids will ever sling on their backs.
Our Top 3 Picks
Olive Kids Trains, Planes and Trucks

Our rating
One Year Warranty
Price:

See Here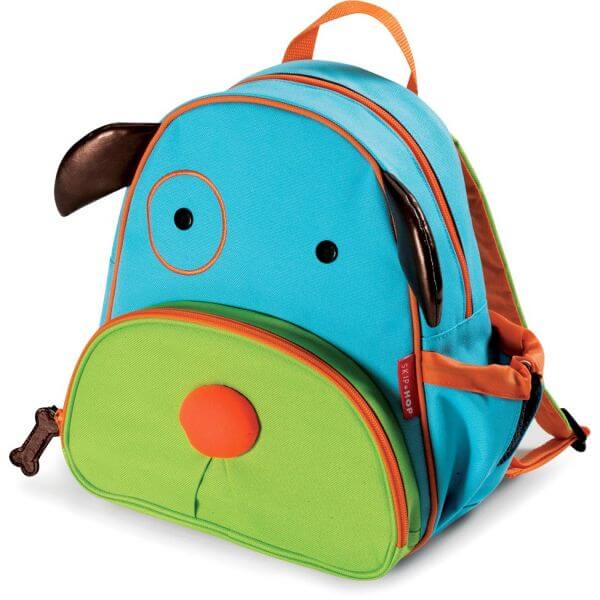 Skip Hop Zoo Backpack

Our rating
Insulated Food Pocket
Price:

See Here
Amazonbasics Classic Backpack

Our rating
Lightweight & Durable
Price:

See Here
Our Picks For The Top Backpacks for Kids
Trains, Planes and Trucks Pack 'n Snack Backpack
Age Range: 3 to 6 years old
Skip Hop Zoo Little Kid and Toddler Backpack
Age Range: At least 3 months old
Amazon Basics Classic Backpack
Age Range: At least 12 years old
JanSport T501 Superbreak Backpack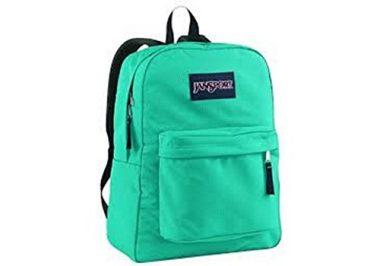 Age Range: At least 12 years old
Age Range: 2 to 7 years old
Yodo Kids Insulated Toddler Backpack with Safety Harness
Age Range: At least 3 years old
Ropper Lightweight Canvas Cute Pattern Kids School Backpack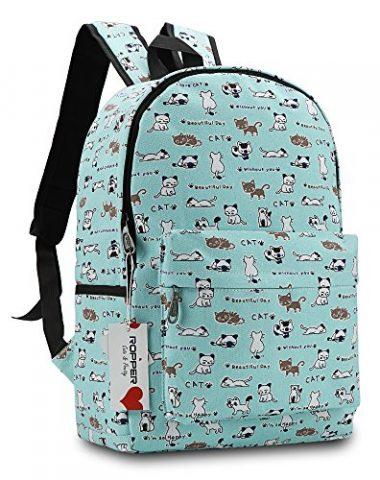 Age Range: At least 12 years old
Mattel Boys' Hotwheels Backpack
Age Range: At least 4 years old
Leaper Cute Polka Dot Canvas School Backpack
Age Range: At least 12 years old
Criteria Used in Evaluation of The Top Kids Backpacks 
Having the right backpack for your child is so important for their physical health. Chiropractors and doctors stress the need for a structurally sound and well made bag. As kids keep growing older, so do their back-to-school shopping lists. Having a proportional and well made bag can distribute the weight evenly and make it not only easy but safe for your child to use. Buying the right bag and teaching your child how to fill these bags and lift them properly can save your child from injury and long term back pain.
Additionally, they shouldn't hold more than 10 percent of your child's weight. That means if your kid weighs 70 pounds, the bag should be no heavier than 7 pounds. Most laptops range from 2 to 6 pounds and textbook weighs roughly 5 pounds. This number is to prevent damage to children's back and shoulders. They should be made of lighter materials too so they aren't heavy before filling up with supplies. Canvas and other similar options are much better than things like leather.
Your bag also needs to fit your child comfortably. You can't purchase a large bag for a growing kid, because they would be overloaded until they grow. It is much safer to purchase the correct size and just know you need to replace it. The same logic works for shoes, you don't put large shoes on a toddler and wait for them to grow into them. You just simply throw them in storage until they're forgotten and too small and buy the ones that fit.
Parents should also avoid careless stitching and seams. Things that are frayed and falling apart will just get worse. It pays to get the quality not only for your wallet but peace of mind. These cheaper backpacks won't last very long and will cost you in the long run. Your kid and your wallet will be happy if you put down more upfront and get a ton more use.
You should also make sure your kid is wearing both their shoulder straps. Constantly bearing weight all on one shoulder puts unnecessary strain on the spine and can cause long term damage. Buckles and other features that distribute the weight of the bag evenly help take the strain off other parts of the body as well.
What Determined the Top Kids' Backpacks in Our List
When we decided to do a list of the most amazing backpacks for kids, we knew it would be challenging. After all, we are not simply looking for a replacement of Dora's famous backpack. What we are looking for a types of bags that our kids will definitely adore as they grow older.
As such, the very first thing we had to look for is the construction or the overall integrity of the design. Unfortunately, we can only rely on certain parameters that can help us determine the quality workmanship of a particular bag. For starters, it would be virtually impossible to physically subject each bag to rigorous testing of its strength and durability because there are clearly thousands of them. So, we had to rely on some forms of quality indicators such as the overall reputation of a company. A trustworthy backpack manufacturer, we believe, won't sacrifice the integrity of its brand image by producing bags that are of mediocre quality. This is especially true among companies that have been in the business for many years, some even decades. They clearly don't want to throw away what they have worked for all these years just by producing a backpack of highly questionable quality. Secondly, we had to confirm this by comparing it with consumer reviews and feedbacks. At the very least, our assumptions of quality workmanship must be fully satisfied.
Next, we then looked at the functionality of the bag. Sure, it may look cute but if it cannot serve its fundamental purpose, then it will only serve as an accessory which a backpack is clearly not meant to be. Thus, we looked at how the manufacturer considered fulfilling the basic function of a bag. If it comes with a variety of pockets, are they useful? If these bags have a certain unique lock mechanism, then we'd make sure that it's easy to operate and that it really serves its purpose.
We also considered the comfort that the backpack can provide to kids. The shoulder straps as well as carrying handles must be designed in such a way that they do not put a strain on the part of the body that will be bearing most of the weight. This is also related to the convenience of using the backpack. If it comes with a lot of features that only get in the way of optimally using the bag, then these features are mere nuisances and serve no meaningful purpose.
Lastly, we also looked at the style. Kids love film and TV characters as well as brightly colored designs. Of course, there are also those who like it plain and simple. Nevertheless, this did not prevent us from looking at the designs of these bags and enlisted the help of parents through their feedbacks to help us get an idea of the general perception of kids. At least we can say that we have the backing of parents in the making of our top 10 amazing backpacks for kids.
Tips to Choosing the Right Backpack for Our Kids
We have already shared with you how we chose the backpacks in our list. But if you would like to explore backpacks on your own, you might be interested in the following tips.
Understand your child's developmental needs. Younger children require more fun learning features while older children will typically require versatility and functionality.
Make sure to check the product label of the backpack you're buying. It must be made of kid-safe materials and should not contain BPA, PVC, lead, phthalate, and formaldehyde as well as other harmful chemicals.
Look for features that will provide optimum comfort for your child. Padded straps is a must. However, equally important is a padded back support as the weight of the bag can inadvertently push against the back of your child.
If the backpack comes with a variety of features, try to study each of these carefully. Determine how your child will benefit from these features. If there are no obvious benefits or the benefits are only minimal, try to look for another one.
The Bottom Line
Choosing a backpack for your kid is like choosing clothes for them. You have to know what "fits" and "suits" them. With our top 10 amazing backpacks for kids, we're sure choosing has never been this easy.
FAQ
Frequently Asked Questions
Q: Can the Olive Kids Trains, Planes and Trucks Pack n' Snack Backpack fit a standard sized folder?
A: Unfortunately, it can not. This bag has the right height to fit a folder but the rounded corners would force it to bend. This size is best for toddlers and younger preschoolers. It does fit a composition book, coloring books and all sorts of other things you may need.
Q: What are the differences between zippers?
A: Ideally, both the pull tab and the teeth of the zipper should be made from metal or high quality, BPA free plastic. This is to ensure that it doesn't break or wear down. Flaps that cover the zipper also prevent different weather elements from getting into the bag through the zipper. You should consider these things when determining what bag is best for your individual needs.
Q: Why is the Coolwoo Kid Backpack made from neoprene?
A: The neoprene is commonly found in diving wet suits. It is breathable and durable making it incredibly comfortable and nice for children. This also makes it water resistant and stain resistant making the neoprene an exceptional option for messy toddlers and fickle weather.
Q: How do you recommend washing backpacks that aren't machine washable?
A: Some bags have materials that need to be washed gently. If not, you could ruin the foam padding and the prints. We recommend looking at each product and see what the manufacturer recommends. Hand washing and line drying can be an option or maybe even dry cleaning. Thankfully a lot of the backpacks we mention can be more easily washed or contain material that is stain resistant.
Q: Why is it important for the backpacks to have padding?
A: Padding throughout the straps and the back panels add to the overall comfort of the bag. Having adjustable straps also makes it easier for your child to pack around whatever school supplies they need without the strain of thin, tight straps.
Q: Can I get my backpack monogrammed?
A: We actually don't recommend getting your kids name monogrammed. This is because of the safety issue of putting your kids name is such a public place. Children are much more likely to trust a stranger that knows their name. Putting their name on the inside label is not only cheaper and easier. Your kid and their teachers can still figure out everyone's bag without announcing it to every car that drives by.