There are so many great things about summer and other than the highly anticipated vacations, unlimited water time has got to be the best. Is it just us, or there is something therapeutic about spending hours upon hours getting wet under the sun?
Whether your summer days are spent filling lunch boxes with sand at the beach or running around the pool, planning will require a little bit more than deciding how many towels to bring or remembering to pack sunscreen. A good pair of water shoes is a must-have to keep your little explorer's feet protected from hazards like hot sand and sharp rocks.
Below, check out our top picks that will let your kids splash and play to their heart's content!
Best Kids Water Shoes for Boys and Girls Rated in 2018
Native Jefferson Slip-On Sneaker
Stride Rite Made 2 Play Phibian Sneaker Sandal Water Shoe
i play. Water Shoes-Royal
New Sunville Brand Toddler's Athletic Water Shoes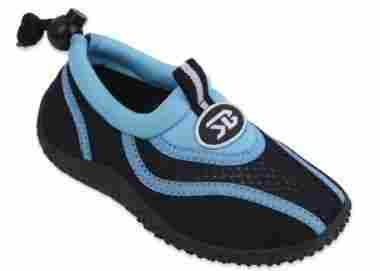 Starbay Toddler Athletic Water Shoe
Merrell Hydro Water Sandal
Stride Rite Baby Petra Water Shoe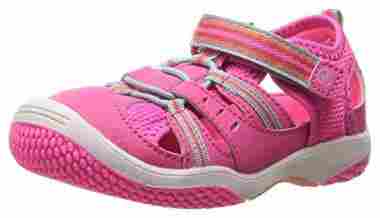 CIOR Kids Aqua Shoes Slip-on Sneakers
Speedo Surfwalker Pro 2.0 Water Shoes
Northside Brille II Water Shoe
Speedo Exsqueeze Me Jelly Glitter Water Shoes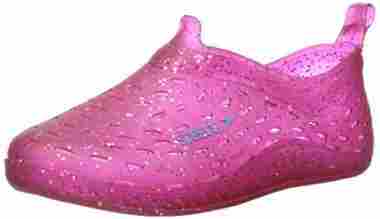 Fresko Toddler Water Shoes
CONDA Shoes Mesh Hybrid Water Shoes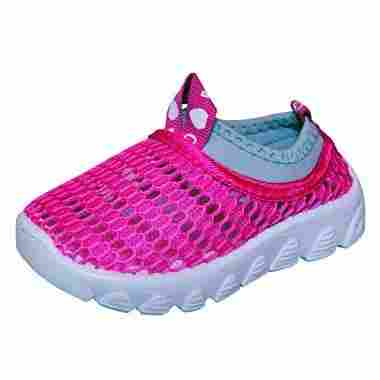 Frisky Boys Shark Aqua Water Shoes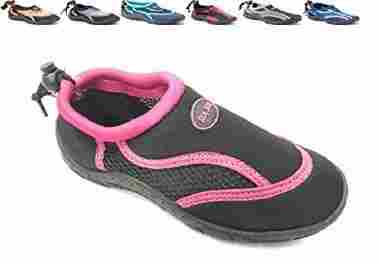 Criteria Used in Evaluation of the Best Kids Water Shoes for Boys and Girls
While selecting and evaluating the best water shoes for kids and toddlers, we looked at three main strengths to determine which shoes were best for the little explorers at home. Our first consideration was the comfort. One of the main objectives of wearing a water shoe is so that your child can be comfortable when playing both in water or the playground.
We also considered safety which is highly crucial during water play to avoid accidents. We were therefore keen on shoes that provide great traction, and those that can protect your child from rough surfaces, sharp objects, and hot surfaces. When children go out into the water, we understand they can come into contact with small obstacles that they may harm or injure their tender feet. A water shoe that provides great protection is therefore very important.
Finally, we looked at water shoes that you can use on the go. If you are planning on using the shoe during vacation, for example, it would be important to have a water shoe that you can use on a daily basis without worrying about wear and tear, bad odor or harmful bacteria that can cause foot fungus. A good water shoe should meet all set functions and still provide your little child an aesthetic value that promotes a shoe wearing habit. A water shoe that includes great design, a variety of colors to choose from and those more likely to match your kids' outfits were a plus. After all, who says your kid's water shoes can't be as good looking as they are equally functional?
Comfortable Water Shoes
When it comes to comfort, you want a shoe that is kind to the feet and one that will not cause any blister to your little adventurer's feet. We understand that it takes time for blisters to heal, and we don't want your kids to miss out on all the fun. We also looked at shoes that have just enough snug to keep them from slipping off your child's feet as they play in the water.
We, therefore, recommended shoes with a soft insole, thick rubber soles, top covers, and velcros for maximum comfort. Kids have a great experience when they are not distracted by washed away shoes, hurting blisters or water shoes that keep coming off.
Water Shoes That Offer Protection
Although sometimes accidents are bound to happen, it's important that you choose a water shoe that offers maximum protection for your child. We recommended shoes that have thick rubber soles which are great for protecting your child from slipping and falling on slippery surfaces such as wet rocks, wet floors, and wet grass. Thick rubber soles also protect your child from hot surfaces such as hot concrete, and hot sand.
A great water shoe also protects your child from sharp objects that could cause serious injuries, especially at the beach or water beds. A thick sole should offer maximum protection so that your child can explore freely.
Water Shoes on The Go
We understand that great water shoes appeal to the heart and if your child loves a pair of shoe, they will want to wear them everywhere. We, therefore, picked water shoes that are easy to clean, in a washing machine or by hand. We considered water shoes that can be aired out and dry quickly. A great pair of water shoes should dry quickly in a well-ventilated area so that they are ready to go for the next water fun event.
We also considered water shoes that have great breathability. A good water shoe should have great ventilation to let water escape and while still providing material to protect from sharp objects. A shoe that dries well and has great breathability will keep away odor as well as discourage the growth of harmful bacteria that may cause fungus.
The Bottom Line
Waterplay is important for your child development. It helps them develop their motor skills, improve their socio-emotional skills and most importantly enjoy outdoor activities. Owning a great water pair of water shoe allows your kids the freedom to explore numerous water adventures, all while providing maximum protection. Out list of water shoes meets the required balance between comfort, protection and beautiful aesthetic for incredibly fun activities.
FAQ
Frequently Asked Questions
Q: Why should I buy water shoes for my kids instead of using regular shoes?
A: Water shoes are pretty awesome! They offer a unique advantage over standard shoes and provide the necessary protection while your kids are playing in the uncharted water.
Q: Can these shoes pass for non-water activities as well?
A: While this doesn't work for all non-related water activities, kids can also use a great water shoe for walking and other playground activities. Water shoes have some style and flair that will easily work with your kids' outfits and they can wear them to the mall, or anywhere else you go together. They can choose to wear them with socks or barefoot depending on the weather.
Q: My daughter is seven years old. What size would you recommend I get for her?
A: Different shoes have a different fit. We recommend looking at the fitting chart from the manufacturer of the shoe you wish to purchase and use it to help you get the right size for her. The fitting charts are available on the manufacturer's website, or you can get it by following the link found on the shoe you wish to buy. However, her regular size should fit just fine.
Q: My son has wide feet. Will these water shoes work for him?
A: Yes. These water shoes come in different sizes for different ages; infants, toddlers, little kids, and big kids. All sizes are also available in sizes small, medium, large and extra-large to fit wide, chubby and slim feet.
Q: My son hates dirt in his shoes. Will these shoes help keep dirt off?
A: All water shoes will allow some dirt in as your child plays. However, the mesh material does a great job in keeping most of the dirt out. They have enough snug at the tongue and collar that you can easily adjust to help keep dirt and debris out.
Q: My Child loves playing in along the riverbed. Will this hold?
A: Yes. These water shoes come fitted with an adjusting cinch or a Velcro to help you adjust them to a required fit to ensure that they stay on while your little champion is exploring.