10 Best Kids' Water Shoes for Boys and Girls Rated in 2019
last updated
Jul 20, 2019
If you thought getting your little ones to keep regular shoes on their feet was a challenge, just wait until the time comes for water shoes. Already, children like the chance to wiggle their toes and kick freely. Flying shoes and one-soled babies are hardly a rarity. Now take that fussiness and multiply it tenfold because with water shoes you're not only asking them to put on the dreaded footwear—but it's wet. Nothing is comfortable wet. Especially not shoes. (Those often aren't even really that comfortable when dry.) These 10 pairs of water shoes will make beach and pool trips a happy occasion. No scraped little feet on reefs, rocks, or pool bottoms. These water shoes will protect those 10 little piggies all the way home. No crying, no fussing, no one-shoed babies giggling while mom or dad looks for the match. Summer can be stylish and stress-free.
In a Hurry? The test winner after 22 hrs of research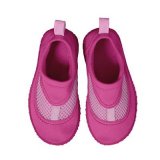 i play. 1-4 Years
Why is it better?
Breathable to prevent odor and dry quickly
Thick sole to prevent injury and enhance traction
They can be hand washed
Great fit so they don't come off while playing
In a
Hurry? Editors choice: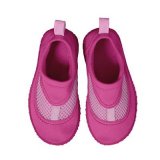 Test Winner: i play. 1-4 Years
13
Researched Sources
22
Hours Researching
18
Products Evaluated
Comfort
Ease of Use
Protection
By Default
In Depth Review Top 10
i play. 1-4 Years
Native Unisex Jefferson Slip-On
Stride Rite Made 2 Play
Sunville Athletic Aqua
JIASUQI Barefoot Aqua
Northside Brille II
Merrell Hydro Sandal
Speedo Surfwalker Pro 2.0
Starbay Sunville Aqua
Stride Rite Petra
Table of contents
Criteria Used for Evaluation
Other Factors to Consider
Frequently Asked Questions
Sources
10 Best Water Shoes for Kids Reviewed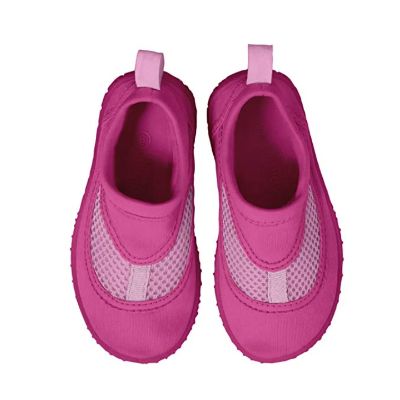 Breathable to prevent odor and dry quickly
Thick sole to prevent injury and enhance traction
They can be hand washed
Great fit so they don't come off while playing
They can be a little tight; you may order a size bigger
The iPlay Water Shoes are aptly named as they allow your child to do just that--play! The grips and grooves on the soles of these shoes give kids traction so they won't slip on wet surfaces. Quick-dry material allows little feet to stay comfortable in and around water. They feature a pull loop for easy on and off and they come in three beautiful, vibrant colors!
Read more
Comfort
Every little water explorer needs a pair of the I play water shoe. Whatever kind of water activity, these water shoes offer maximum comfort, and your kids will not require to wear them with socks. They can start wearing them as soon as you buy a pair. For kids with chubby feet, the shoes will fit great and have enough snug and growth space. You may want to adjust them a little using their strap to avoid blisters if you find them too tight. They are made with the high-quality stretch material, so you can be sure that your kid will probably wear them all summer.
Ease of Use
We love that these shoes will protect your child from injuries and keep them from burning on hot concrete or sand. We also like that they have great traction to hold firm when your child is playing on rocks and slippery floors. If you are planning on using them during vacation, these water shoes offer great drying capability. The adjustable straps at the back enables you to adjust them so that they are not too tight and also to make sure that they do not come off while your kids are playing in water.
Protection
Their water shoes are made of a combination of neoprene and mesh, making the shoes breathable even when wet, to avoid odor and to dry quickly. These awesome water shoes are made with a thick enough sole to provide your child with traction and enough protection on hot surfaces. They are designed to offer maximum protection and to make sure your child stays happy as they go about exploring and discovering the water world. Also, they come in a variety of colors and more importantly they are lightweight, they could pass for bare feet!
2

. Native Unisex Jefferson Slip-On
Hand washable
Odor resistant
Lightweight
Can be worn anywhere
Variety of colors available
Some parents complained of perforated pattern marks on their kid's skin
Some parents complained that the fit was too tight
Native have lived up to their expectation of designing and producing comfortable, well breathable lightweight water shoes. We like that they are easy to wash with a wet cloth, can be thrown in the washing machine with the laundry. We also like that they are available in so many colors so everyone can easily get a pair in their kid's favorite color. Also, smelly feet will not be a problem as they are breathable.
Read more
Comfort
Your kids will love the splash of color as much as they'll love a splash of water. The Jefferson slip-on comes in a variety of color, ranging from the favorite hot pink to the cool blue and black. Kids with a high arch will also find them comfortable as they have enough height and place too much pressure on the feet.
Ease of Use
Since its founding in 2009, Native Jefferson has been known to design injection-molded, lightweight EVA shoes and the Jefferson Slip-On water shoe is no different. It's always a plus when you have something your kid can flip on and off whenever they need to go out and play. The Native Jefferson Slip-on sneakers give you exactly that. These awesome water shoes are so easy to wear and take off, due to their flexible synthetic material. Also, they do not fall off when playing in the water, which makes them a great pair for splashing in the water all day long.
Protection
If your kid loves finding a puddle and you are afraid they will ruin their shoe, then this pair may be just what you need because they are easily hand cleaned with a wet rag or a magic eraser. Their rubber soles make them slip resistant and makes them not only comfortable but also stable while walking on slippery floors. If they end up becoming your kids favorite, you can be sure they will want to wear them everywhere they go. These water shoes also are breathable and will not leave your kid's feet smell. Also, would you believe they can be worn with or without socks? Amazing!
3

. Stride Rite Made 2 Play
The size fits great
Easy to clean and maintain
They are easy to dry. No soggy feet and mold
Memory foam for maximum comfort
Some parents complained of a little discomfort when worn the first time. Wearing them with socks easily solved this problem.
Looking for a vegan shoe? Stride Rite has you covered! Made without animal products, this water shoe is a cute, friendly little pick! Rubber pods on the bottom grip the ground and prevent slippage. An antimicrobial lining helps fight odors and these shoes are quick dry with an EVA upper build, as well as being machine washable!
Read more
Comfort
No one wants to come home to smelly and soggy feet at the end of a fun day out. You hate them as much as your kids do. These shoes are perforated to make them breathable which solves this problem completely. They also have an anti-stink lining which further guarantees that your little one is safe from mold. The memory inner sole foam also guarantees comfort and a great fit. Fitted with a water ready EVA, this shoe dries up quickly and is ready to wear the next day should you decide to wash it the night before your next day out.
Ease of Use
This particular series is a closed-toed pair to keep little feet and toes protected as kids splash and jump around as they play in water or mud. When they have been out playing all day, your kid's shoes are bound to get dirty. These made to play Phibian sneakers are easily washable by throwing them in the washing machine or by horsing them off once playtime is over.
Protection
These water shoes fit well and have enough snug to keep them on during play. We also really like the fact that the shoe dries well and, is breathable to keep off mold and soggy fee. The stitch is neat and strong, and the material is of high quality making them durable. Your kids can wear them all day every day, and they will not wear easily. If you are looking for water shoe that will meet your little one's growing requirements, then this is the shoe for you. Also, these water shoes have your kid's safety in mind. They have a great grip to keep your little explorer safe from sliding and falling as they play.
4

. Sunville Athletic Aqua
Comfortable even when wearing them for long hours
Easy to slip on and off
Cute design
Affordable
The fit may be a little wide
The Sunville Athletic Aqua Socks feature a comfortable removable insole, and are made out of nylon and rubber. And adjustable cord in the back is a unique way to tighten these shoes, accommodating growing feet. (And they grow fast, don't they!) They also have a front pull loop to help parents get them on and off and come in four different colors.
Read more
Comfort
Sunville water shoes offer the perfect water play solution and easily fit wide or chubby feet. They include a great design and an adjustable strap at the back to secure them on your kid's feet so that they do not slip off while playing in the water. This feature also works wonders, especially if you order a bigger size. Their flip on design also makes it easy for your kid to slip in and out with little help.
Ease of Use
We like that they are machine washable which makes them easy to clean and maintain. We also like the adjustable strap at the back which makes it easy to fit the shoe even when the shoe is a little big or wide. They are comfortable and stable, ensuring that your kid does not slip during play. They also offer maximum feet coverage which helps protect your kid's little feet during water play.
Protection
Though there is a rubber sole on this pair and it is scored to be nonslip, the materials used appear to be on the thinner side and many parents complained about quick wear and damage. Separation around where the seam meets the rubber sole is a common complaint among customers.
42 fun designs, with lots of colors and animals
Rubber sole protects soft feet from sharp objects while remaining flexible
Will stay firmly without squeezing too tight or scratching the top of feet
Easy for parents to slip on and off
Strong wicking performance; will dry quickly
Inside sole of the shoe may slip around when wet
Rubber-soled and made from a 92 percent polyester and 8 percent spandex mix, these JIASUQI water shoes are extra comfortable and flexible. Specifically designed to mold to baby's feet, your little kicker will have trouble getting rid of these. You can choose from unicorns, dolphins, sharks, seals, starfish, stripes, and solid colors. Bare little baby feet are downright adorable, but if you can't have that, these are a pretty comparable second.
Read more
Comfort
Made with pudgy baby feet in mind, these shoes are specifically designed not to be so tight as to cause discomfort, nor so loose as to be easily losable. They fit more like soled socks, rather than shoes, which is perhaps more baby's pace. Stretchy, soft, and durable, these cute little sharky shoes will stay buoyant all summer.
Ease of Use
Made to wick, this ultra-thin material dries fast and feels more like wearing socks than shoes. Designed with convenience in mind, the smooth neck avoids scratchy fabric, and these puppies slip right on and off. The rubber outsole protects tiny feet from sharp objects while keeping the shoe lightweight and slip-resistant. These shoes are unisex, and with 42 funky little designs, we think your swimmer will find just the right style.
Protection
JIASUQI's diverse collection of water shoes features designs with a rubber outsole to help guard against slipping and protect tiny feet from sharp objects! The shoes are lightweight and the rubber is pretty flexible so still keep an eye on the area your little one is playing in, as most water shoes tend to be made with thin, breathable materials.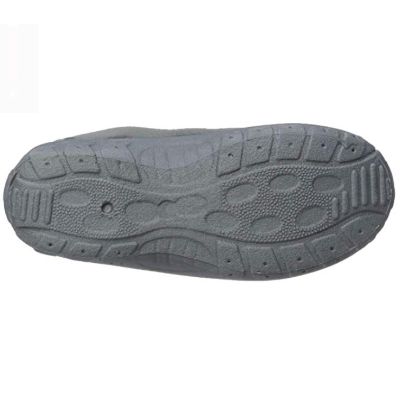 Drains well so no sogginess and no smell
Slip-resistant sole
Stylish, Fashionable Shoe
Fabric upper skin to dry easily
The fit is a little small in some cases
If you're looking for a water shoe with a little more cushion and sole, try the Northface Brille for kids. This style features a more sturdy sole along with the same breathable, quick-dry material that marks most water shoes. It's available in 14 different colors and the sole can be removed for easier cleaning. No more stinky little feet! (Well, we can't testify about the feet, but no more stinky little shoes, at least!)
Read more
Comfort
Their cloth design is great for preventing blisters on your child's feet. This design is also great for preventing soggy feet when your kid is out of the water, thanks to the fast-drying capabilities. The shoe is also including a breathable mesh which prevents smelly feet. Another notable feature is their rubber sole. The shoes come with a removable sole which makes it easy to clean as you can wash it by hand and as you throw in the shoe in the washing machine with the rest of your laundry. The rubber sole also prevents your child from slipping, and they can freely run around in the water (no worries for you). Their stitch is neat, firm and well- finished, which makes the shoe hold through seasons.
Ease of Use
The shoe comes in an array of colors to choose from making it easy to match your kids' swimsuit for the day. These awesome water shoes also provide hours on uninterrupted water play without easily coming off. With Giotto water shoes, kids can play and explore without the risk of injuring themselves. They are also lightweight to make it easy kids to run around and walk in. Also, sit back and appreciate the tons of compliments you will receive when your kid is rocking these bright colored, super cool water shoes.
Protection
We like that these shoes are cozy and the fact that they easily keep dirt out. We also like that kids can make a splash without worrying about slipping and hurting themselves dues to their great grip provided by the rubber soles. They also come with a great price point and are available in a variety of cool colors to choose from. We also like the quick drying capabilities and how well they keep your little one's feet warm with no sogginess.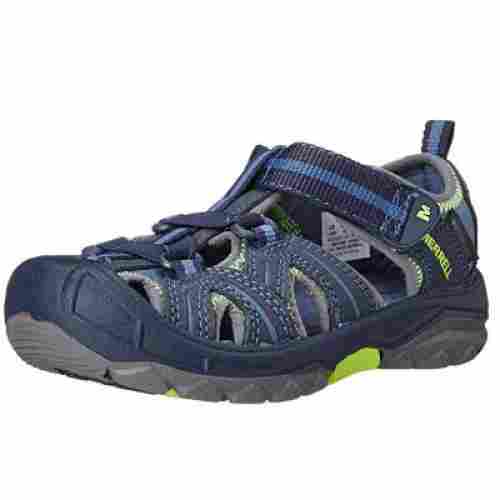 They have a toe cap for protection
Hydrophobic lining to dry easily
Durable and lasts long
Available in different colors
Some parents complained that they were too narrow
With a thick rubber sole and velcro straps to both allow some adjustability and keep the shoe firmly on your child's foot, Merrell's Hydro Water Sandal is an easy choice for many parents. It's vented with bungee lacing to provide wiggle room for growing feet, but also sturdy enough that kids' can hike and run around in them safely. If you're looking for a shoe with solid support, this is it!
Read more
Comfort
These shoes include a leather material and hydrophobic lining, a combination well known for quick-drying capabilities. The breathable nature of the shoes will also help keep foot odor at bay. This sandal will perform well all day, especially for your overactive child. They can jump into the pool with them and run around freely immediately after with no risk of blisters.
Ease of Use
You will love the hook and loop on these water shoes. It makes it so easy for your child to wear them, keep them on and take them off with ease. They can also double up as park shoes. If your child loves going to the park and or climbing up and down wet surfaces, they'll make a great addition. They are super durable and will keep going even after summer is long gone. You can wash them by hand or using your washing machine and dry them by airing them or using the dryer. Either way, you can easily maintain them for a long time. They are available in nine colors, and their size ranges for ages 1 to 12.
Protection
Their rubber soles are thick enough to keep your child from slipping, yet light enough to keep them playing freely. These shoes have a lot of great functional features that we like. We like the hook and loop design which helps keep the shoes on, so that they do not wash away or interrupt your kids play. We also like the fact that they pass for multiple uses, so no worries if you need them to tag along to the park or a climbing track. Their great thick and light rubber sole will keep your child safe from hot surfaces as well as give them traction so that they do not slip and fall. Your child can even wear them on the go due to their quick drying nature, and since they offer great breathable qualities, you will not experience foot odor.
8

. Speedo Surfwalker Pro 2.0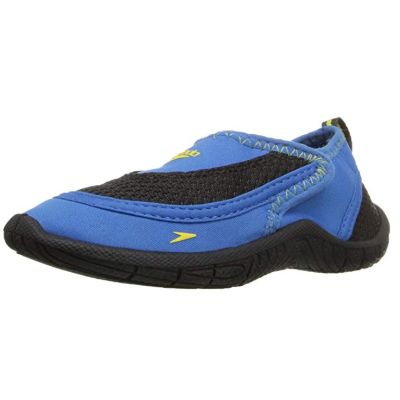 Comfortable and can be worn for long hours
Drains water well and dries quickly
Breathable mesh material to enhance comfort
S-TRAC rubber soles to enhance surface contact and prevent slipping
The fit is a little bigger than the true size as a general rule. Most parents order a size down.
You can't say 'water wear' without soon after thinking of Speedo. The Surfwalker Pro 2.0 is Speedo's contribution to the world of water shoes. The S-Trac thermoplastic rubber system helps to disperse the water evenly and keep feet dry. There are four color combinations available to choose from. These shoes are lightweight and flexible and easy to get on and off.
Read more
Comfort
These water shoes feature a mesh stretch fabric to dry quickly and save you the hustle of spending too much time drying them and provide enough breathability which gives your child that extra comfort they need as they play in the water. When it comes to choosing water shoes, comfort is key. We like that kids will be comfortable in this pair so they can have maximum water experience in them while playing whether on the beach, at the pool or on a splash pad. We also like a pair that does not encourage soggy feet, so the fast-drying material on this pair is a huge plus. Their S-TRAC rubber sole is an amazing feature which not only helps with water management but also with maximum grip to ensure that your little one is safe when playing. The Velcro gives the shoe enough snug to keep them.
Ease of Use
The shoe textile is soft and stretchy, while the inner sole is paddy and soft to give your child maximum comfort. Your child can wear them for long hours, and you can be sure that they will suffer from blisters. These cool water shoes are super comfortable, and it shouldn't come as a surprise when your kids decide to wear them everywhere. The high-quality material also makes these water shoes durable so that your kid can enjoy wearing them for longer. This is value for your money right there! If your child also enjoys making a splash without shoes, then this shoe will be perfect for them. The Velcro on the top makes it easy for a wet foot to slip on so your little water champion can easily put them back on once they need to do so.
Protection
Their s-shaped sole provides a great grip to keep your little angel from slipping. Their thermoplastic rubber soles give these shoes water management capabilities by allowing dispensation management. Also, you can rest assured that your child is protected from rocks and sharp objects that could hurt their little tender feet. The adjustable strap makes the on and off feature ideal for small kids without having to ask for your help.
Super soft inside making them very comfortable
Mesh design to make sure they dry easily
A great sole grip so no slipping during play
Fits great for true shoe size
Some buyers complained of the inner sole coming off
Starbay Sunville brings you a water shoe that's as effective as it is cute! These teeny slippers are comfortable and allow kids to move around with ease. These dry quickly and the mesh makes them breathable. They come in twelve different colors and plenty of sizes. They're pretty thin so they're great for kids that don't like clunky shoes.
Read more
Comfort
With all the excitement that comes with going out to play in the water, you want a water shoe that your kids can slip on quickly before they dash off to make a splash. This shoe is easy to slip on and will easily fit kids with chubby feet. They feature a cinch and a string that allows you to tighten them to keep them safely secured as your child is playing. Washing them is as easy as simply throwing them into the washing machine with the rest of the laundry. The best part? They are super soft, which makes them very comfortable. The mesh design provides superior water shedding capabilities, hence keeping your child comfortable once they are done playing with water. Also, they are available in a variety of colors.
Ease of Use
We like that these shoes are a great fit and that they are super comfortable and they also offer you value for your money. The adjustable strap at the back also gains a plus in making sure that the shoes do not slip off while your child is having fun. We also like the rubber sole which makes the water shoes flexible to run around in, especially on wet surfaces. They are easy to wash and maintain and dry quickly. They are durable and can be used multiple times a week without worrying that wear easily. They are also really cute and make kids look adorable and would rock even out of water!
Protection
You will appreciate the superior quality stitching and material which makes the shoe durable for your kid's needs. They feature a rubber sole that is both thick and light to make walking and playing easy for your little one. The superior sole design makes it the ideal water shoe for outdoor exploration. These perfect go-to water shoes will keep your child safe and happy while running around.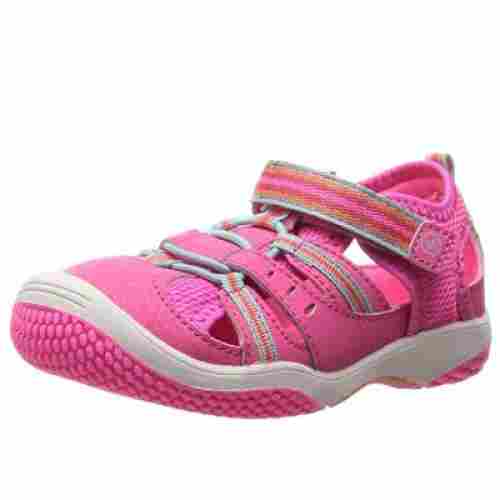 Thick light rubber sole for traction
Loop and hook for a great snug and easy slip on and off
Comfortable to run around in
Dries quickly
Their price is a little high
Some parents complained the fit was not a true size
Stride Rite's Baby Petra Water Shoe is a 100% leather synthetic option with a solid rubber sole. It has alternative bungee hook and loop lacing to provide some adjustability for growing little feet. It's water-friendly but also could be worn out on beyond the sand and pool surfaces!
Read more
Comfort
We can get enough of the super cute design and colors to match! Although they are a water shoe, they look sporty and make an excellent shoe for other activities such as hiking. They are available for kids between one and four years with an allowance for parents with toddlers between zero and twelve months to make a special request. They are super comfortable and can be worn with or without socks. With such cute water shoes, you can be sure that your little angel will enjoy making a splash without discomfort.
Ease of Use
For an active little girl who may tend to get their shoes dirty, these water shoe will work wonders as they not only clean well but also dry quickly when you air them. Some kids may have smelly feet when they wear closed shoes for a long time. You will find that these shoes are made with a breathable material that will help keep smelly feet at bay, even when paired with socks. The well-padded footbed also adds to the comfort and convenience of the water shoe.
Protection
A thick rubber sole with good grip will help keep your child from slipping or falling. The sole of these shoes are not only thick but also offer a great grip. They include a lightweight outsole which guarantees that your little girl can run around comfortably. They also have a nice soft insole which adds to the shoe comfort, and Velcro making them super easy to wear and remove. If you decide to take a size bigger, the Velcro makes sure that you can adjust the snug, so make sure that the shoe fits well. Although they only come in about five different colors, you can easily match them to your daughter's swimming attire, or any other outfit when she is going out to play. They are also fitted with a toe cap to protect her little toes.
Criteria Used for Evaluation
Comfort
When it comes to comfort, you want a shoe that is kind to the feet and one that will not cause any blisters to your little adventurer's feet. We understand that it takes time for blisters to heal, and we don't want your kids to miss out on all the fun. We also looked at shoes that are just snug enough to keep them from slipping off your child's feet as they play in the water.
We, therefore, recommended shoes with a soft insole, thick rubber soles, top covers, and Velcro for maximum comfort. Kids have a great experience when they are not distracted by washed-away shoes, painful blisters or water shoes that keep coming off.
Ease of Use
We understand that great water shoes appeal to the heart and if your child loves a pair of shoes, they will want to wear them everywhere. We, therefore, picked water shoes that are easy to clean, in a washing machine or by hand. We considered water shoes that can be aired out and dry quickly. A great pair of water shoes should dry quickly in a well-ventilated area so that they are ready to go for the next fun water event.
Protection
Although sometimes accidents are bound to happen, it's important that you choose a water shoe that offers maximum protection for your child. We recommended shoes that have thick rubber soles which are great for protecting your child from slipping and falling on slippery surfaces such as wet rocks, wet floors, and wet grass. Thick rubber soles also protect your child from hot surfaces such as hot concrete and hot sand. A great water shoe also protects your child from sharp objects that could cause serious injuries, especially at the beach. A thick sole should offer maximum protection so that your child can explore freely.

Parents, Did You Know?
While selecting and evaluating the best water shoes for kids and toddlers, we looked at three main strengths to determine which shoes were best for the little explorers. Our first consideration was comfort. One of the main objectives of wearing a water shoe is so that your child can be comfortable when playing both in water or on the playground.
Parents, Did You Know?
Finally, we looked at water shoes that you can use on the go. If you are planning on using the shoe during vacation, for example, it would be important to have a water shoe that you can use on a daily basis without worrying about wear and tear, bad odor or harmful bacteria that can cause foot fungus. A good water shoe should meet all set functions and still provide your little child an aesthetic value that promotes a shoe-wearing habit. A water shoe that includes great design, a variety of colors to choose from and those more likely to match your kids' outfits were a plus. After all, who says your kid's water shoes can't be as good looking as they are equally functional?
Parents, Did You Know?
Water play is important for your child's development. It helps them develop their motor skills, improve their socio-emotional skills and most importantly enjoy outdoor activities. Owning a great pair of water shoe allows your kids the freedom to explore numerous water adventures, all while providing maximum protection. Our list of water shoes meets the required balance between comfort, protection and beautiful aesthetic for incredibly fun activities.
Other Factors to Consider

Breathability
We also considered water shoes that have great breathability. A good water shoe should have great ventilation to let water escape and still provide material to protect from sharp objects. A shoe that dries well and has great breathability will keep away odor as well as discourage the growth of harmful bacteria that may cause fungus.
Safety
We also considered safety which is highly crucial during water play to avoid accidents. We were therefore keen on shoes that provide great traction, and those that can protect your child from rough surfaces, sharp objects, and hot surfaces. When children go out into the water, we understand they can come into contact with small obstacles that may harm or injure their tender feet. A water shoe that provides great protection is therefore very important.
Frequently Asked Questions
q:

Why should I buy water shoes for my kids instead of using regular shoes?

a:

Water shoes are pretty awesome! They offer a unique advantage over standard shoes and provide the necessary protection while your kids are playing in the uncharted water.
q:

Can these shoes pass for non-water activities as well?

a:

While this doesn't work for all non-related water activities, kids can also use a great water shoe for walking and other playground activities. Water shoes have some style and flair that will easily work with your kids' outfits and they can wear them to the mall, or anywhere else you go together. They can choose to wear them with socks or barefoot depending on the weather.
q:

How do I clean my child's water shoes after wear? Are they low maintenance?

a:

Water shoes can get smell pretty quickly! Many water shoes have removable insoles and pads. The quickest and easiest way to keep odors at bay is to give those pads some serious TLC. Some of these shoes can also be machine washed, just make sure you pay attention to any special instructions for heat settings and drying!
q:

My son has wide feet. Will these water shoes work for him?

a:

Yes. These water shoes come in different sizes for different ages–infants, toddlers, little kids, and big kids. Sizes are also available in small, medium, large and extra-large to fit wide, chubby and slim feet.
q:

My son hates dirt in his shoes. Will these shoes help keep dirt off?

a:

All water shoes will allow some dirt in as your child plays. However, the mesh material does a great job in keeping most of the dirt out. They are snug enough at the tongue and collar so you can easily adjust to help keep dirt and debris out.
q:

My child loves playing along the riverbed. Will these water shoes work there?

a:

Yes. These water shoes come fitted with an adjusting cinch or a Velcro closure to help you adjust them to a required fit to ensure that they stay on while your little champion is exploring.
q:

Why does my child need water shoes?

a:

Generally, when parents think about water, the first danger they associate with their children is drowning. Swim lessons are purchased, floaties are inflated, supervision is tightly scheduled. But even with all of these things in place, there are still other hazards that come with beach weather. Splashing around in the inflatable kiddie pool or in a tiled community pool might seem innocuous enough, but there are plenty of water-related activities that aren't in clean, smooth pools. Spending a day on the beach runs the risk of rocks and reefs. Kayaking requires some hiking and sitting in hot areas where feet might burn. Additionally, there are abundant bacteria out there, and especially on shared surfaces. Water shoes protect little feet from rough surfaces, hot surfaces, creeping germs, and all sorts of lurking hazards no one would think to consider. Snorkeling, body surfing, hiking—there are lots of incredible experiences out there waiting for your family. You just need the right equipment!