Hygiene is one of the most important activities of daily living that children must learn at an early age.
These include taking a bath, brushing the teeth, cleaning the ears, and other activities that are intended to keep the body clean and relatively free of germs. Some individuals take a bath no less than twice a day; some no more than twice a week. Regardless of the frequency of taking a bath, it is imperative that hair care be included in such an activity.
Our Top 3 Picks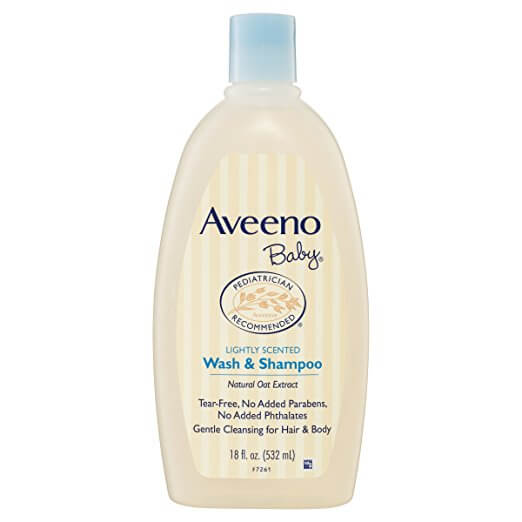 Aveeno Baby Wash & Shampoo

Our rating
Formulated for Newborns
Price:

See Here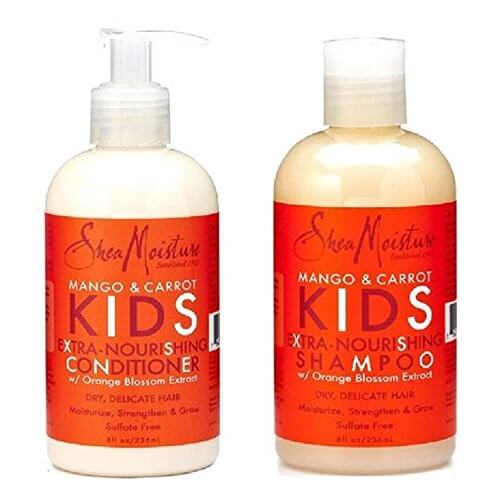 Shea Moisture Mango & Carrot

Our rating
Shampoo & Conditioner Set
Price:

See Here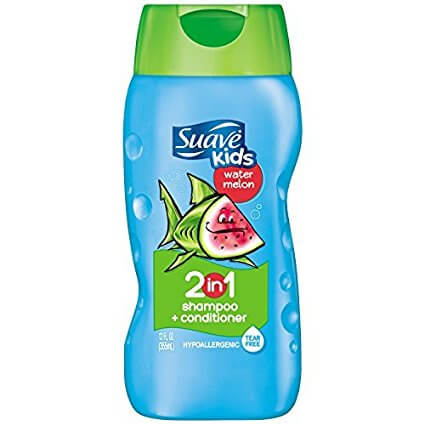 Suave Kids 2 in 1 Shampoo

Our rating
2 in 1 Mild Tear Free Formula
Price:

See Here
For kids, they need a shampoo that works best for their type of hair. Not to worry since we're going to share with you the 8 best shampoo for kids in 2018. Not only will your kid's hair smells fresher, it will also be healthier.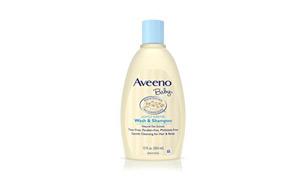 Our Picks Of The Top Shampoo For Kids:
Aveeno Baby Wash & Shampoo
Shea Moisture Mango & Carrot Kids
Suave Kids 2 in 1 Shampoo and Conditioner
L'Oreal Paris Kids 2-in-1 Shampoo for Extra Softness
Fairy Tales Super-Charge Detangling Shampoo for Kids

Paul Mitchell Kids Baby Don't Cry Shampoo
Fresh Monster 2-in-1 Kids Shampoo & Conditioner, Coconut (8oz)
Fairy Tales Repel Shampoo – Rosemary
Criteria Used in Evaluation of The Best Shampoo for Children
The shampoos on our list have a variety of different functions. Some are better for detangling while others are gentle and fragrance free. But what they all have in common is that they are tear-free and widely available so you won't have to be a digital sleuth to find them.
No one wants to make their kids cry when they try and comb out the tangles. Luckily, there are detangling shampoos for kids that help make the hair brushing experience a better experience. And they smell fantastic. Fairy Tales detangling shampoo and Suave for Kids make great products that help parents keep kids hair detangled.
Aveeno Baby is a great product because it doesn't irritate baby's sensitive skin. Other products don't protect against eczema or dry skin but this shampoo does. Aveeno Baby wash and shampoo has a light scent that doesn't irritate people's sinuses and it can be easily found online and in general grocery stores.
Suave for Kids is like Aveeno Baby Shampoo. Suave has a stronger scent but it smells great. It is made with detangling chemicals; which is perfect for kids who tend to knot up their hair.
What Determined the Best Shampoo for Children in Our List
Some parents think that the shampoo they use can also be used by their kids. Unfortunately, the hair of children is grossly different from the hair of grownups. It is naturally finer, downier, thinner, and, as such, is more susceptible to changes brought about by environmental and chemical factors. If we are not careful in what we are putting in our children's hairs, we might end up disrupting the normal pH balance of their scalp as well as render every strand of hair fragile. This is the reason why our very first parameter for choosing a good shampoo for kids is the safety of the ingredients combined into its formulation. While organic kids shampoo is devoid of the harsh chemicals found in non-organic products, it doesn't really guarantee absolute safety. So, even if the product is labeled organic we still had to determine the safety characteristics of its individual ingredients particularly any additives that may have been included during the manufacturing process supposedly to lengthen the shelf life of these products. So, safety is a paramount concern for us in our choice of the best baby shampoo. It should not contain any type of chemical or substance that has been proven to be harmful to human health, especially to children, in the long term.
Another consideration was the substances that were embedded into the formulation with the goal of infusing these vitamins, minerals, and other elements into each strand of the locks. While these may not be found in their purest forms and may actually be in the form of essential oils, we strived to determine the health value of such substances especially in the care of children's mane. This is important as some substances, while they are considered safe for adults, may not be safe for kids.
The ability to clean the shaft all the way to the root is already a given. If it comes with a no-tear formulation, then we checked this, too. We also took note of the product's satisfaction rating by customers, putting the cutoff at 4.1 stars. We then correlated this with the company's overall reputation which must jive with the product's rating. Overall, we'd say we did a fine job identifying these 8 awesome shampoo for children.
Tips to Hair Care for Children
The American Academy of Dermatology has very detailed yet easy-to-follow recommendations on how to teach your kids healthy hair care habits. They start by advising parents on how to teach their kids on the correct way to shampoo their hair. Of course, this is not the only thing you will need to make sure that your kid's locks are healthy. Here are some easy tips to care for your kid's hair.
Look for specialty salons that really specialize in children's hairstyles as these come with a variety of tools to make the experience a lot of fun and less stressful for the young child.
Always wash your kid's hair with a shampoo that will never sting his or her eyes. These are so-called no-tears formulation. You may have to be mindful of the different ingredients in these products, though.
If your kid's locks are frizzy, make sure to detangle them first before washing. Always use a comb with extra-wide teeth. Also, start detangling at the bottom of the locks and work your way up.
If your kid has to brush her hair, make sure to do so when the locks are already dry. If he or she has to brush them while the hair is still wet, use a comb instead. This helps minimize hair breakage while also promoting maximum shine.
If your kid has to accessorize her locks, make sure to invest in high quality ones. Choose those that will not hurt the scalp or even lead to hair damage.
The Bottom Line
Shampooing is an integral part of hair care and general hygiene. Using only kid-safe and kid-appropriate products for the locks is important if we want to maintain the integrity of the mane of our kids. The 8 best shampoo for kids in 2018 can help you in this regard.
FAQ
Frequently Asked Questions
Q: Why not use normal shampoo on babies?
A: Most adult shampoos are made with lauryl sulfate. This chemical can cause eye irritation. Baby shampoos milder chemicals that don't cause eye irritation. The problem is that milder chemicals don't do a good job of removing oils and other products. For babies, this isn't an issue, but for adults who use lotions, gels, hairspray and work out they need to use an adult shampoo and body wash.
Q: Is baby shampoo safe to use?
A: Yes, baby shampoo is safe to use on babies and adults. All major shampoo producers test their products extensively. Even if some of the ingredients are somewhat questionable, the quantity found in each bottle is extremely low and minimal.
Q: Are there other uses for baby shampoo?
A: Baby shampoo can be used to clean makeup brushes, help make shoes shine, wash puppies, remove makeup and remove oil from brushes and combs. Mixed with baking soda it can be used as a polish for metal and chrome house hold items.
Q: Can baby shampoo be used on adults as a facial wash?
A: Adults with sensitive skin can use baby shampoo as a facial wash. Baby shampoo is usually hypoallergenic because their skin is so sensitive. And adults with sensitive skin have a better time using products that are hypoallergenic.
Q: What else can you do with baby shampoo?
A: People can use baby shampoo to wash dishes, shampoo carpets, wash clothes, wash the car and make an exfoliating facial wash.
Q: Should adults use baby shampoo?
A: Many adult shampoos contain an ingredient called sodium lauryl sulfate. This cleaning agent tends to dry out people's hair. Baby shampoo generally doesn't have this ingredient, instead it has amphoteric surfactants. It is a milder cleaning agent but is less harmful than other sulfates. Baby shampoo can clean adult's hair without leaving it dry.