10 Best Books for Teens in 2019
last updated
May 16, 2019
If you have a bookworm at home or you're the book worm in your family, but stumped on what to read next, look no further. Literature helps us explore the world in ways we otherwise most likely couldn't. We become connected to characters who think and behave differently then we might, but hen will have us ask ourselves to live inside their heads and empathize along with them. Books have the ability to take us through realms of the impossible or can teach us about real, tangible and awe-inspiring corners of our own world that we might not otherwise be able to reach.
In a Hurry? The test winner after 27 hrs of research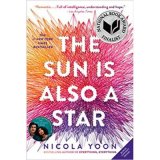 The Sun Is Also A Star
Why is it better?
#1 New York Times Bestseller
Author makes the readers feel connected to the characters
Unique format
Plot is entertaining and suspenseful
In a
Hurry? Editors choice: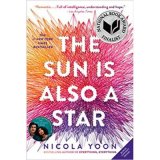 Test Winner: The Sun Is Also A Star
19
Researched Sources
124
Reviews Considered
27
Hours Researching
18
Products Evaluated
Entertainment Value
Age Range
Emotional Development
Creativity
Effectiveness
By Default
10 Best Books for Teens Reviewed
1

. The Sun Is Also A Star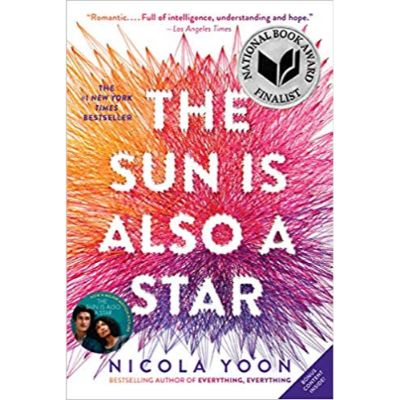 #1 New York Times Bestseller
Author makes the readers feel connected to the characters
Unique format
Plot is entertaining and suspenseful
Some reviewers would like more closure on the characters
This #1 New York Times bestseller will have teens swooning over Natasha and Daniel as they meet and fall for each other.
Read more
Entertainment Value
The story revolves around its two main characters, Daniel and Natasha. Daniel Bae is getting ready for college, while Natasha is facing deportation. Fate brings the strangers together amidst the hussle and bussle of New York City. While they struggle to overcome their own sets of obstacles they begin to fall for each other. With Natasha only having hours left in the United States, she tries to fight against her family's deportation to Jamaica as well as her feelings for Daniel.
Age Range
The characters in the book are both seventeen years old. Nicola does a great job of portraying the characters growing love while keeping it appropriate enough for an audience between the ages of twelve and seventeen.
Creativity
By having the entire story happening over the course of one day, Nicola Yoon was able to keep readers on the edge of their seat. The format of the story is very unique as each chapter is from either Daniel's or Natasha's perspective.
Effectiveness
The author writes in a way that makes the reader feel as if they are a fly on the wall. Readers will be fully immersed in the story and will not be able to put it down.
Emotional Development
Over the course of the story, readers will experience a roller coaster of emotions. They will feel so connected to the characters that they will feel the sorrow, pain, happiness, and love that the characters experience.
Readers become emotionally connected to the characters
Touches on important issues
Author does not talk down to her young adult audience
Made into a movie
Some reviewers feel it is too mature for their child.
This number one New York Times bestseller is sure to change the world with its dialogue on police brutality and racism.
Read more
Entertainment Value
This young adult novel centers around the life of 16-year-old Starr Carter. While Starr attends a mostly white prep school, she lives in a poor mostly black neighborhood. She soon finds her daily routine shattered when she witnesses her childhood best friend murdered by police. Through the death of her friend, she will find her voice and stand up for what is right.
Age Range
While this book does include occasional profanity and sex, the author handled it responsibly. This book is appropriate for children 12 and up, but we do recommend that you read it first. The book flows nicely and is easy to read.
Creativity
Since the book was written it has also become a movie. Both versions handle the problems of police brutality with empathy and thoughtfulness.
Effectiveness
The author did an amazing job touching on issues that need to be talked about. For instance, the book does include sex but it has a great dialogue on consent. The whole story revolves around two hot topics, racism, and police brutality. Angie Thomas did a great job writing about these issues as it is sparking conversations in households across America. At no point in the book does the author bash police officers, which is an extremely effective method in appealing to readers who may be anti-black lives matter. The story brings these characters to life and really opens the reader's eyes on what happens to families after their innocent child is killed.
Emotional Development
The story portrays what it is like to come of age in America while being black. While the book is marked towards the young adult audience, Angie Thomas does not hold back and does not talk down to her readers. The audience will grow with Starr as they watch her embrace her identity and stand up for what she believes in.
3

. Thirteen Reasons Why by Jay Asher
Brings light to teen suicide
Mental illness awareness
Gives tools for struggling with depression
Depicts how actions affect others
Teenage suicide rates are on the rise. And while there are a variety of reasons why today's teenagers take their lives at such an early age, Asher's book describes only Thirteen Reasons. The literature is about Hannah, who took her life but not without sending a voice recording to one of her classmates, Clay. He is asked to listen to the tape recordings and as the young man is brought across town visiting sites Hannah wanted him to see, he's become the firsthand witness to his friend's deep pain. What he discovers in the end changes Clay's life forever. The story is both moving and eerie, pretty much like the world our teenagers today live in. It talks about how petty actions can be devastating to someone else's life. Unfortunately, many of today's teenagers look at these petty actions more as a laughing matter. They don't think about the possible consequences. Thirteen Reasons is a stark reminder of what our teens are facing every day.
Read more
Entertainment Value
Although the premise of the story is dark and can leave the reader reeling at times, there is a message of overcoming struggles.
Age Range
It's a gripping and sad story that reflects some of the more pressing issues that plague teenagers of today.
Creativity
Overall, Thirteen Reasons Why talks deeply about struggles that young readers find hard to bring up.
Effectiveness
Every teen has his/her inner battles and one important role this book plays is bringing hope
Emotional Development
Conversations about depression and suicide are important and sometimes even life-changing.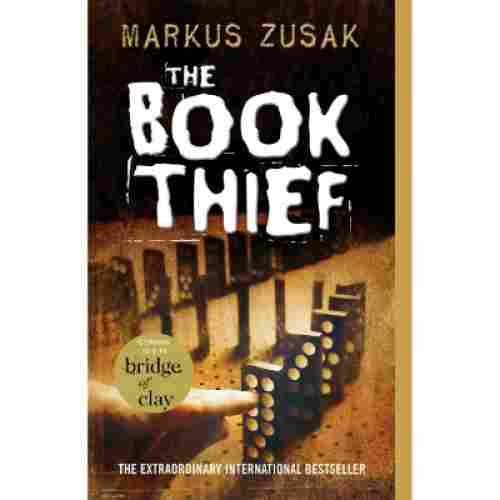 Makes events from history come to life
Helps puts things into perspective for young minds
Inspiring
A good heartfelt read
Some characters might even be relatable
Very emotional, sad, and can be depressing
This heartfelt tear jerker takes you into a different time zone. You'll travel back in time to WWII in a small town outside of Munich, Germany with eleven-year-old foster child Liesel Meminger. While she is still silently suffering the loss of her sibling and dealing with the separation from her mother, you'll travel with Liesel and meet Hans and Rosa.
Read more
Entertainment Value
This spunky eleven-year-old witness's heartbreaking events, war, loss and other life changing things that someone so young shouldn't have to endure. You'll never want to put the book down, you'll just want to continue reading, page after page.
Age Range
This book is perfect for any teenager, young adult or adult.
Emotional Development
It helps give teens a different perspective of their family life and will make your teens ask questions about what went on back then or about what's going on present day.
Creativity
This book is wonderful because it's similar to what is going on in the world now.
Effectiveness
While this story is a piece of fiction, some events of what is going on through out the story are not. We will admit that while this particular book is extraordinarily sad, but it is worth the read. It can be emotionally draining but may also help put things in perspective for your emotional teen and help inspire them and give them a sense of hope in the end.
5

. The Black Witch: An Epic Fantasy Novel
Teaches strength
Shows motivation
Well Written
Coming of age novel
Some consumers weren't thrilled with the prejudice tendencies throughout the novel. They did however still enjoy the series despite that.
This fantasy story tells the self-discovery tale of a girl trying to find herself and be who she wants to be instead of being who everyone thinks she is. While it's also a coming of age novel: it is very realistic into what is going on in the world today.
Read more
Entertainment Value
We like this product because it takes you into a world that has magic. For some, it teaches that when there's magic sometimes it can come at a price.
Age Range
This novel is suggested for teens around the age of 15, young adults and adults. Any teen younger it is advised parents pre-read before they give it to their teenager.
Emotional Development
This story shows strength and perseverance along with determination into a young girl not going along with something that has been told to her throughout her entire childhood.
Creativity
You may spot some elves, shapeshifters and dragons throughout your journey.
Effectiveness
This story does go into explicit detail regarding prejudice, magic, coming of age and has a little bit of a fantasy twist as well.
Please Note : There is a lot of backlash that came with this series regarding racism. Parents are STRONGLY advised before purchasing to pre-read a selection of this novel or to read the book before giving it to their teen as it may raise some questions.
6

. Stargirl by Jerry Spinelli
Promotes independence and tolerance
Explores social roles
Encourages self-reflection
Celebrates nonconformity
Some readers felt angst with the ending
Stargirl is a very emotional tale of the thrill of puppy love and the perils of today's prepubescent trendy. It talks about how one's nonconformity can have both positive and negative effects which can ultimately define the person. Jerry Spinelli carefully weaves a rather tense tale of two opposing characters. On one hand is a free-spirited, ego-less, meditative, and altruistic Stargirl. On the other hand is the student body of Mica Area High School, which has never seen a true nonconformist before. Readers will be able to relate to Leo Borlock who has to grapple with who Stargirl really is.
Read more
Entertainment Value
You'll be intrigued about how Spinelli will challenge your teenager to think about what it truly means to be living on a very wonderful planet that is made ugly by bigotry.
Age Range
As teens struggle with the emotions of puberty, this fun and relatable story will work into the hearts of young readers.
Creativity
First love, bullying and peer pressure are always battling in young adults minds. A very timely masterpiece. Many of today's teenagers will most likely be puzzled as well about the character of Stargirl and will hopefully make them reflect on their own true selves.
Effectiveness
This book hits all those topics and more while the characters overcome their differences and figure out how to fit into their social roles
Emotional Development
It promotes independence and tolerance with this charming story as two teens learn how to be true to themselves.
7

. The Truth About Forever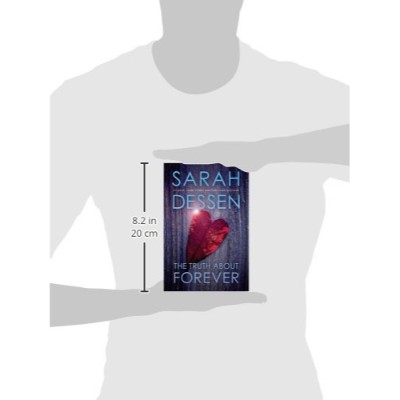 Heartfelt
Well written
Shows the true meaning of family
It does start out a bit slow, but once you hit a certain point, it picks up and you'll be glad you stuck around for it.
A sweet story that brings mother and daughter together. While every teenage girl has issues with their mother, this story, will make teenagers realize how much their mother actually means to them. You'll read along with Macy as she faces typically what every teenager faces when they hit that rough age of dating, friendship and trying to figure out who they are as a person. While her mother, much like any mother or parent, only wants what's best for their child and to protect them from any pain, you'll notice your heart breaking during this bumpy road that this messy family takes. Your heart will ache along with Macy and you'll maybe even yell out loud that she should learn to stand up for herself.
Read more
Entertainment Value
This is one of those books you'll want to read in one finish because your heart will just ache for her characters. She portrays the mother and daughter relationship so beautifully that it will make anyone truly understand the importance of their mother in their life.
Age Range
Perfect for any young teenager, young adult or adult who loves a good love story and self discovering novel.
Emotional Develoment
This book shows the strong relationship that a mother has with their child.
Creativity
Sarah Dessen because she speaks not only in a modern tone, but she shows every development in her characters effortlessly.
Effectiveness
While some relationships may be rocky no matter what this novel shows that family means everything even during the roughest of times.
8

. Harry Potter and the Sorcerer's Stone by J. K. Rowling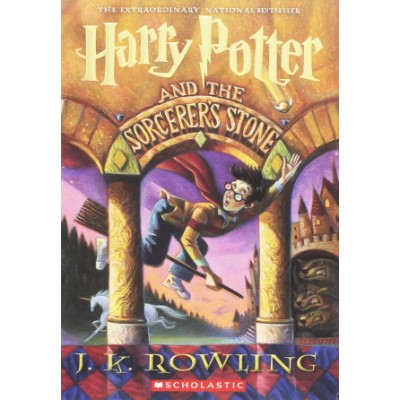 Pushes boundaries
Adventurous
Character development
Illustrated version
You all know the Harry Potter you've seen on the big screen as Daniel Radcliffe, but what you might not know is about the character that inspired his role in the movie series. Harry Potter and the Sorcerer's Stone is the very first book in the full set of the Harry Potter series, and it's also the perfect book to get your child engaged and interested in reading. To read the story of Harry is to delve into a world not just of magic, but of a boy who is stuck in an awful position with seemingly no way out. Living a life of misery with his aunt, uncle, and incorrigible cousin, Harry is subject to being treated as though he's nothing at all. That is until a mysterious letter comes for him. In an effort to hide the letter, more just keep on coming until they eventually just flood the house and by extension, force Harry and his family out. After relocating to what they think is a completely remote and isolated place, we get our first glimpse of Hagrid--the man who will guide Harry through his entire year at Hogwarts, which, after all, is what the mysterious letter was all about. As kids read the journey of Harry's, it'll transport them to a place where magic truly does exist and good overcomes evil, every time.
Read more
Entertainment Value
There are a lot of books in this series but each one will be more fun to read than the last, with an ongoing story that really never gets boring or makes you want to put it down.
Age Range
In a world where it's easy enough to watch movies, gifting your child with such an incredible book is truly giving them a little bit of magic.
Creativity
It's never a dull read when you're talking about spells, sorcery, dragons, unheard-of mythical creatures, and many more surprises that await you inside the pages of these stories.
Effectiveness
Harry Potter is relatable to children because there's not one child who doesn't dream of a world that's full of the things they've only ever imagined.
Emotional Development
The Harry Potter books have a way of making these dreams feel real and giving readers a familiar sense as if they know Harry, Hermione, and Ron as they follow them on their many dangerous and thrilling adventures.
9

. Sisterhood of the Traveling Pants by Ann Brashares
Modern and inspiring
Realistic fiction
Teaches perseverance
Diverse characters
In case your teenager hasn't seen the movie yet, The Sisterhood of the Traveling Pants is an excellent read especially if your teen will be parting real soon from her own circle of friends. Creatively written in a very perceptive, moving, albeit funny way by Ann Brashares, the Traveling Pants is a very vivid and outstanding book that depicts the love and devotion of friends to one another. It starts with a pair of thrift-shop jeans which, to the surprise of the four best friends, actually fits them perfectly despite their differing body sizes. This was taken as a sign that the pants are meant to bond them together no matter what, no matter the distance and the circumstance.
Read more
Entertainment Value
It's a really captivating story that points to the interconnectedness of everything and everyone. What is really amazing about the literature is how strong the bonds of friendship are regardless of circumstances.
Age Range
Modern teens can relate to the obstacles the characters face and the storyline is inspiring to women of all ages.
Emotional Development
This coming-of-age tale about a pair of pants that bring together four very different girls really captures the true meaning of friendship. Each girl goes through a very different journey but they are all brought together even with the distance between them.
Creativity
As such, every summer, the friends meet to renew their ties and further strengthen the bonds of sisterhood. It's an intricate story of four entirely different characters, each with her own strengths and weaknesses and skeletons in the closet.
Effectiveness
Yet, despite all these different backgrounds, one thing unites them-–the pants. Teenagers of today can easily relate to each of these four stories and be the springboard for forming their own long-lasting friendships.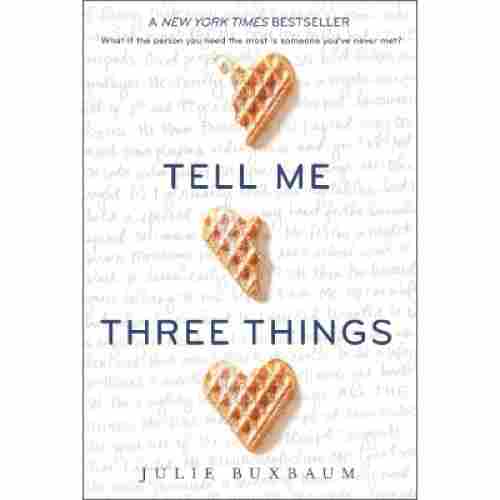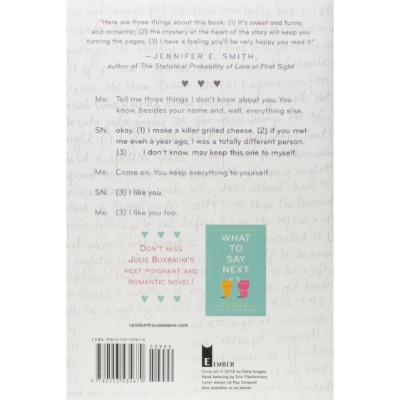 Relatable
Covers every emotion a teenager goes through
Easy to read
Bit of a mystery to it
Most readers wished that Jessie's step brother: Theo was a bit more involved throughout the story line.
The number of days since sweet sixteen-year-old Jessie's mother passed away. While raised in Chicago in this coming of age novel, this teen was forced to move to the hard city of Los Angeles to live with her "evil" step mother. She's actually not evil, she's a very nice woman named Rachel and just wants the best for Jessie. Once enrolled in her new fancy school, Jessie receives a mysterious email who helps her navigate the difficulty that any teenager much face which is: high school
Read more
Entertainment Value
Thrown into a world of highschool, you'll be captivated by the story of sixteen year old Jessie. You'll laugh along with some humor but also want to keep turning the pages to find out who sent her that mysterious email. You'll be hooked from page one.
Age Range
This novel is perfect for any teenager, young adult or adult still trying to find themselves.
Emotional Development
This novel has it all: self-discovery, friendship, sex, even some bullying. It's relatable to any teenage girl or even teenager for that matter.
Creativity
A work of fiction this story is set in the mind of a highschool student just trying to survive. It's relatable for anyone in or has gone to highschool and having a difficult time.
Effectiveness
We love this book because it's relatable with to any teenager dealing with a stressful high school situation. Whether it's about sex, self-discovery, bullying – this book covers every aspect of it and your heart breaks along with every character throughout.
Criteria Used for Evaluation
Most Important Criteria
(According to our experts opinion)
Experts Opinion
Editors Opinion
Users Opinion
By Default

Parents should know
Books with developmental benefits were carefully evaluated for the type of benefit it affords adolescents. These benefits must be able to help teenagers improve themselves whether it is in enhancing their appreciation of their selves or in applying what they have read in real-life terms. The point is for the reading material to provide some form of developmental benefit to teenagers.
Parents should know
Books that are considered best-sellers were also scrutinized to determine why so many people love reading them. This gave us an idea of the themes of these books and how these can help mold a better person in today's youth.> Reading should not only be enjoyable but for teens, it should help prepare them for the life ahead of them. With these 20 best books for teens, you can be sure they'll have greater chances of becoming more successful in the future.
Other Factors to Consider

Social Development
Teenagers are at a crossroads in their lives. They have just navigated more than a decade of childish behavior and are now looking at several decades of fulfilling adult life. Unfortunately, many of the issues that they need to resolve prior to their entry into adulthood are quite sensitive. In many cases, teens would rather ask their friends than to ask their parents or authority figures. In cases where teens are willing to ask parents, it is the latter who are uncomfortable with answering such questions as teenage sex and pregnancy, contraception, HIV, AIDS, bullying, as well as many others
Support
>While the answers to these questions can be obtained from the internet, it is possible that the information obtained may not be really that accurate. And if it is not accurate, then misinformation ensues which can result in other problems.A much better way is to give teenagers highly relevant books that they can use to help them better understand the issues they are facing. They can be given the time and the privacy they need to read these books and have their questions answered without having to ask other people. For instance, trying to make sense of the different changes that occur in the body during puberty will most certainly require introductory anatomy and physiology. However, if this is too technical for the teenager, then a much lighter version could be provided.
Frequently Asked Questions
q:

Did any of these books win any awards?

a:

Sisterhood of the Traveling Pants won Indies Choice Book Award for Children's Literature. Thirteen Reasons why has received nine awards since 2007, including the Abraham Lincoln Award. Jerry Spinelli won a Newbery Medal and is the author of Stargirl. Harry Potter and the Sorcerer's Stone won the Nestlé Smarties Book Prize Gold Medal and the FCBG Children's Book Award.
q:

How do I know if sensitive topics are ok for my teen?

a:

This is very individual to each teen. Some books may be too sensitive for one 12 year old but not for another. Knowing what your adolescents are reading and having research on the topics is important. Having discussions with your teen and making your own judgement on each individual book is a great route to follow.
q:

Which of these books became movies?

a:

Sisterhood of the Traveling Pants, Stargirl, became movies. Thirteen Reasons Why became a Netflix TV Series. The Hunger Games and Harry Potter all have multiple-part movies for all the books in the series.
q:

What are dystopian societies and why are they trendy?

a:

Dystopian societies are the exact opposite of a utopian society. These books are set in a world that is dehumanizing, freedom is restricted and the citizens are unhappy. The Maze Runner is a great example of the uniqueness and adventure in these communities. Books about dystopian societies and worlds are trendy possibly because the heroes of the books are characters that teens can relate to.
q:

What is the importance of books being relatable to teens?

a:

ooks that are relatable to teens make a connection with the characters and the readers. This connection engages the reader and gives teens the opportunity to take what they learn from the books and apply it to their lives.
q:

Would it be better to get an Ebook instead of an actual book?

a:

While Ebooks are great if you are traveling and carrying a stack of books around is unwieldy, it is better to read actual books than rely on technology. There are many reasons for this. 1: It allows your eyes some relaxation from the technological world around us, and 2: It gives us a "break from reality" and you may become more engaged in an actual book than on a device where there may be many distractions.