10 Top Books for 6 Year Olds in 2019
last updated
May 18, 2019
The age of 6 is a tender age that requires books filled with fun, excitement, and adventure to encourage kids to continue learning and improving their reading skills. Since not everyone is at the same reading level at age 6, each child requires a different type of book. That's why we put together a list of the greatest books for a 6-year-old in 2019 and we're sure they will fall in love with their one of the great books included here. This list encompasses nearly every storyline you can find that could be appealing to an elementary school student and even some that will show them different worlds and situations. Some books are suited for educational purposes and learning, full of fun pictures and exciting facts. Others tell tales about characters who are super relatable and go on adventures that your child will feel they can go on, too.
In a Hurry? The test winner after 29 hrs of research
The Dot
Why is it better?
Stimulates your child's imagination and unleashes their creativity
Encourages your child to be confident
Storyline can easily be understood by younger children
Available as kindle, hardcover, or paperback
In a
Hurry? Editors choice:
Test Winner: The Dot
18
Researched Sources
29
Hours Researching
16
Products Evaluated
Age Range
Educational Value
Entertainment Value
By Default
In depth review top 10
The Dot
Fancy Nancy and the Mermaid Ballet
The Enchanted Wood (Magic Faraway Tree)
A Bear Called Paddington
Frog and Toad Are Friends
Spaghetti in a Hot Dog Bun: Having the Courage To Be Who You Are
Amelia Bedelia (I Can Read Book)
Ricky Ricotta's Mighty Robot (Book 1)
Stink: The Incredible Shrinking Kid
Mercy Watson to the Rescue
Table of contents
Criteria Used for Evaluation
Other Factors to Consider
Frequently Asked Questions
Sources
10 Best Books for 6-Year-Olds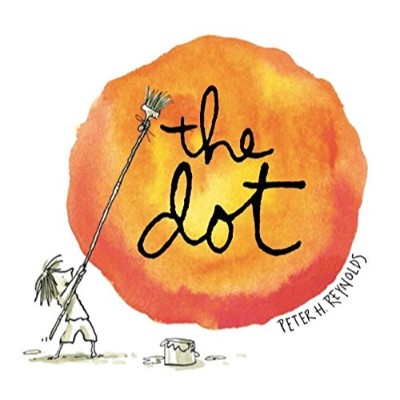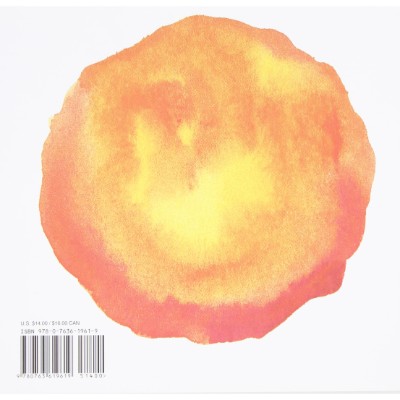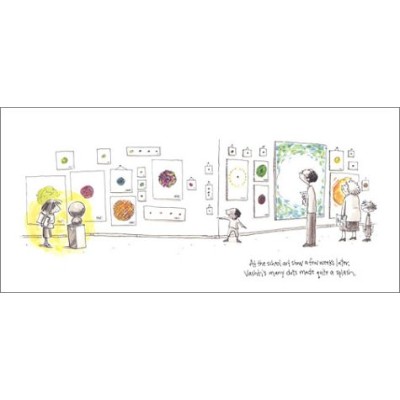 Stimulates your child's imagination and unleashes their creativity
Encourages your child to be confident
Storyline can easily be understood by younger children
Available as kindle, hardcover, or paperback
The ending is very short and may lead to the reader wanting more
The Dot is a simple yet very witty story following the exploits of Vashti, a young lass who knows herself to be neither an artist nor good at expressing herself. While her teacher's instructions are very clear and very simple, she gets easily frustrated for the simple fact that she really cannot express herself through art or drawings.
Read more
Age Range
Great for little ones. Don't let the title of this story fool you, it won't teach your kids how to be great artists. What it will do, however, it teaches them how to be themselves and embrace everything they are!
Educational Value
As they follow the story of the main character, Vashti, they'll learn how important it is to express yourself in the most creative ways possible and to never be afraid of who you truly are, regardless of your talents and passions. The Dot is a delicate fable on how each one is gifted with a particular talent and that all we need is a single first step to make a mark in our lives. Kids learn that their creativity may not be as gifted as others but it sure is their own. This can lead to the development of a healthier self-concept.
Entertainment Value
Out of desperation or perhaps even exasperation, Vashit jabs at her blank sheet of drawing paper, creating an unremarkable yet equally compelling mark. The Dot explores how each of us can discover our hidden talents. Unremarkable as the dot may seem, it nevertheless, initiated self-discovery and self-expression. We don't really need to be as brilliant as artists, but we can always discover our creative spirit.
2

. Fancy Nancy and the Mermaid Ballet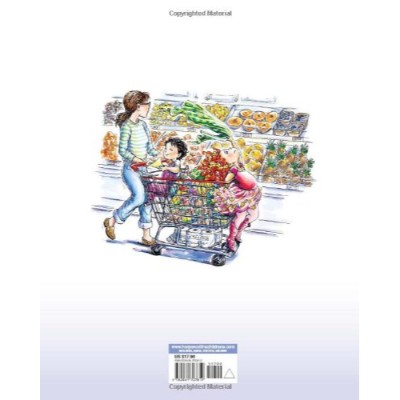 Improves vocabulary in a fun way
Gorgeous illustrations
Diverse cast of characters
Teaches moral lessons
Fun, relatable plot for little ones to follow
If your child is a fan of Eloise or the Olivia books, they are sure to love reading the story of Fancy Nancy and the Mermaid Ballet. Perhaps they are already familiar with the story as it has become a hit series on Disney Junior.
Read more
Age Range
Fancy Nancy and her best friend Bree are super excited for their upcoming dance show. Nancy wants nothing more than to be cast for the lead role as a mermaid. Unfortunately, Nancy is cast as a tree after another ballerina wins the spot for the lead role.
Educational Value
As your child reads the story they will learn new words and learn how to respond to disappointing situations.Written by Jane O'Connor and Illustrated by Robin Preiss Glasser, the story will teach children your child how to respond to disappointment especially when their friends get something they wanted. The story also teaches your child vocabulary words in a fun way. For instance, there are many lines like the following in the book, "Then I get an idea that is stupendous. That's a fancy word for great".
Entertainment Value
The entertaining storyline and beautiful illustrations will appeal to both children and adults. So much so that your child will be requesting to own the other books in the series. Little fashionistas will love seeing Nancy's fancy outfits.
3

. The Enchanted Wood (Magic Faraway Tree)
A lot is left to the imagination to provoke creative thinking
Written especially for children but suitable for a wide variety of ages
Promotes imaginative and creative play
Stories are very memorable and easy for kids to follow along with
This book doesn't have many illustrations which some kids may find frustrating
While the Faraway Tree series has been around for more than three-quarters of a century, many oldies find the newer versions of the series to be grossly watered down versions of the original to become more politically correct for the modern time's changing sensitivities.
Read more
Age Range
However, if you can forgive this mellowed approach to storytelling, you'll definitely find the Magic Faraway Tree's The Enchanted Wood to be quite helpful in enhancing the imaginative play of young kids. The story follows Joe, Frannie, and Beth as they find their new home, coming across the Faraway Tree in the Enchanted Wood. This essentially begins their magical journeys as each turn guarantees an adventure of a lifetime.
Educational Value
Not only does this 248 page book provoke creative thinking, it also introduces kids to classic literature as they venture into exciting mind bending fantasies. The stories in this book are relatively easy for kids to follow along with, making for an overall enjoyable, memorable experience while reading The Enchanted Wood.
Entertainment Value
The Enchanted Wood is an amazing book to read from before bedtime due to it's layout and interesting stories. Although this book does not have many illustrations, the detailed content will greatly expand your kid's imagination as they think creatively about the settings and what each character looks like.
4

. A Bear Called Paddington
Very classic yet entertaining book for kids
Introduces kids to British English and new vocabulary words
Has illustrations on almost every page to keep kids engaged
Not only an excellent book for kids, but adults too
May be difficult for younger kids to read alone due to the amount of British
He may not be Winnie the Pooh or even Yogi the Bear but our lovable Bear from Peru has been providing tons of adventures, fun, and laughter to kids and adults alike since the late 1950s. The book A Bear Called Paddington retraces the history of Paddington, a bear from Peru who wound up at the Paddington Station in London where he got subsequently adopted by a loving family of Londoners, the Browns.
Read more
Age Range
Even younger kids will enjoy this book. From there on, kids will have to follow Paddington's adventures and misadventures as he acclimatizes to life in the city and becoming a well-loved member of the Brown family.
Educational Value
It's what many kids can relate to especially when it comes to doing things that may not turn out the way you want it, yet the family is still there to support you. Kids are sure to learn a great deal of new vocabulary words as this book is read to them.
Entertainment Value
This childhood classic has been adored by kids for generations. Six year olds can closely relate to a Bear Called Paddington, also known as Paddington Bear as they journey alongside his whimsical adventures facing messy, funny obstacles. There is an ample amount of British English in this book, so it very ideal to be read aloud during daily storytime or bedtime.
5

. Frog and Toad Are Friends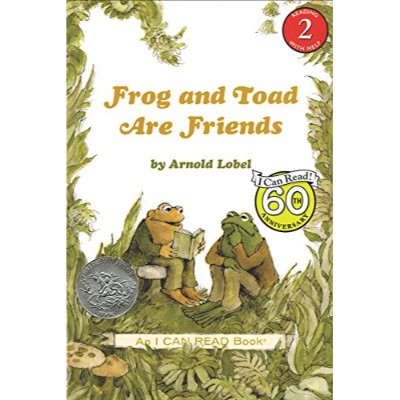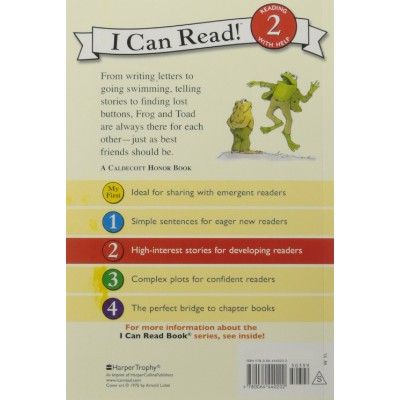 Age appropriate book that is very easy for kids to read and follow along with
Teaches valuable life lessons about friendship
Kids can learn about biology as this book is great for learning the differences between frogs and toads
Great way to introduce young readers to chapter books
Illustrations are a bit dull and may not be found appealing to many kids
Arnold Lobel wrote Frog and Toad are friends in 1976 and since then it has won several awards and honors. The story follows the friendship of a frog and a toad. Together they go swimming, write letters, and tell stories.
Read more
Age Range
By reading this book, children will learn the power of friendship and how to accept those who may be different than them. This book serves as a great introduction to chapter books as the story is broken into small chapters. It is available on the Kindle, as a hardcover, or as a paperback.
Educational Value
Your child's confidence in their reading skills will grow as they independently read this book. The will also learn the importance of friendship and accepting others who are different. This particular book is also a part of the I Can Read series of books which encourages and helps your child to read. The book is full of simple and familiar words that will help boost your child's confidence in reading.
Entertainment Value
The illustrations are composed of shades of green and brown, so the reader can focus more on the context of the book. Plus, adults will enjoy this blast from the past.
6

. Spaghetti in a Hot Dog Bun: Having the Courage To Be Who You Are
Sweet, ethical message
Easy to read
Gorgeous pictures
Relatable protagonist and obstacle
Discussion questions on the copyright page
Lucy hides the truth from her grandpa initially; make sure to talk to kids about being able to speak to an adult about bullies
Little Lucy has big, curly brown hair, and an even bigger heart. Her Papa Gino is always telling her how important it is to be kind to other people because despite how different we might be on the outside, we all have a heart with feelings on the inside.
Read more
Age Range
The author's company is focused on producing content that gives children important social tools they can employ in their own lives. This book is one such example, and comes equipped with discussion questions on the copyright page for you to be able to guide a conversation with your child about the themes in the book, and how they relate to them.
Educational Value
The book teaches children to look past the superficial behavior of people around them and to remember that even when someone is mean, often beneath that, they are really very scared. Lucy is lovable, bright, and compassionate; children will be happy for such a brave new friend.
Entertainment Value
Her Papa's advice is truly tested for Lucy when one of the boys at school starts making fun of her hair and her favorite lunch. When Ralph is in trouble, however, Lucy is faced with the choice of doing what might feel good at the moment or making a choice that she knows is ultimately brave and right, even if it's hard. This beautifully illustrated book focuses on how important it is to practice compassion, even when the people we are showing it to are less than reciprocal.
7

. Amelia Bedelia (I Can Read Book)
Funny, quirky protagonist
Focuses on commonly misunderstood metaphors and phrases
Kids will relate to Amelia and the silly wordplay
Great book to read aloud
Fun, colorful pictures
Some of the words in the book appear in cursive, not print
Amelia Bedelia's new bosses ask her to do some very silly things. Why would they want her to dust the furniture? Shouldn't she be undusting it? And who dresses their dinner up before they eat it?
Read more
Age Range
As a Level 2 reader, this book is great for kids to use to practice reading aloud. The Amelia Bedelia series has managed to blend both adult and children's humor together seamlessly. Kids will find this book silly and refreshing, and adults can share a good chuckle too over the clever word-play and mix-ups.
Educational Value
Amelia Bedelia is a lovable archetype always getting herself into (and right back out of) trouble. These books give children permission to be silly and the make mistakes, as long as their hearts are in the right place and they learn to communicate with the people around them.
Entertainment Value
In this quirky, hilarious series, Amelia Bedelia, a well-meaning maid, fumbles her way through lists of confusing colloquialisms and other misadventures. Get out the feather duster and work with Amelia to tickle your kid's funny bone. With cute, bright illustrations and simple-to-sound-out words, your little one can practice reading aloud--if they can keep a straight face long enough to get a full sentence out, that is.
8

. Ricky Ricotta's Mighty Robot (Book 1)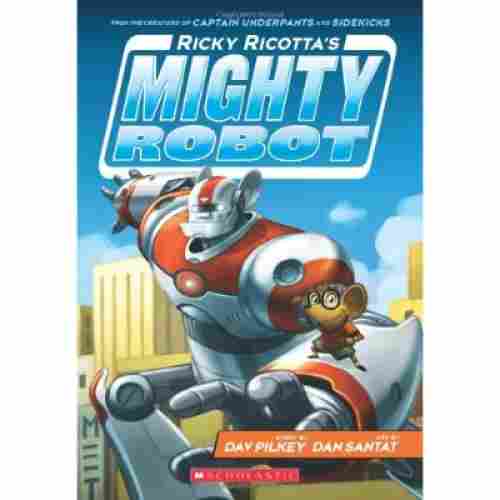 Full color illustrations and mini comics to keep kids engaged
Very easy for kids to read by themselves
Promotes confidence and imaginative play
Content of this book is very age appropriate
Book is poorly binded and may not hold up well to frequent use
With Ricky Ricotta's Mighty Robot kids get to follow the adventures of Ricky who's aided by his trusty flying robot friend find comfort soaring through the skies above the city. Together, they fight and prevent the diabolical plans of Dr. Stinky and save not only the city but the rest of the world.
Read more
Age Range
Six year old kids may not yet be exposed to bullying in school. However, they would really have to prepare for any eventuality as it has now become a more common occurrence.
Educational Value
If your kid loves Captain Underpants they will enjoy reading about Ricky Ricotta. Adventurous 6 year old boys and girls will have a blast as they flip through the pages of this heroic book that promotes imaginative play and storytelling.
Entertainment Value
With 112 pages and full color and mini comics throughout, this book will keep your kid enamored with Ricky Ricotta's escapades. The wording of Ricky Ricotta's Mighty Robot (Book 1) is very easy for kids to read and understand themselves which is very beneficial for the fact that it the readability of the text can increase confidence.
9

. Stink: The Incredible Shrinking Kid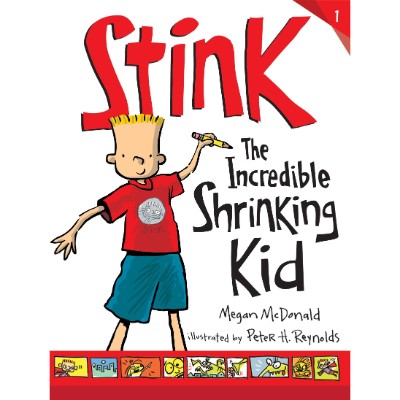 Language is very understandable and easy for kids to read on their own
Size of the font is large to assist kids in focusing on the text as well as reading comprehension
Humorous, light hearted read that is excellent for reading before bed
Storyline is easy and memorable for kids to follow and keep up with
Does not have much pictures which may not be enjoyable for many 6 year olds
If you've ever been the youngest in your brood, then you know how it feels to be teased and picked upon by your older siblings and even by other people. Stink: The Incredible Shrinking Kid follows the adventures of Stink who thinks of himself as a special superhero not necessarily to save the world, but rather to gain super powers that will enable him to manage his daily travails.
Read more
Age Range
It speaks of the child in each one of us who is asking to be recognized for who he is and not what he looks like. Especially for 6 year olds, this is important.
Educational Value
This is a great feature of this book inasmuch that studies show there are fewer reading mistakes and lower levels of anxiety in beginner and struggling readers if the font is large in contrast to small. The stories in this book are very relative to kids and written in an understandable manner, in addition to that, this book will also challenge your 6 year old's vocabulary.
Entertainment Value
A bit similar to Frog and Toad Are Friends, Stink: The Incredible Shrinking Kid is a wonderful book of choice to introduce your 6 year old kid to chapter books. The font type in the book is quite large to help kids to increase their reading comprehension.
10

. Mercy Watson to the Rescue
Has colorful illustrations that goes along perfectly with the story
Plot of the story keeps kids engaged and wanting to read more
Book is printed on durable paper to stand up against frequent use
Introduces kids to challenging yet understandable vocabulary
The illustrations are caricature-like and are not realistic
Early chapter book readers can entertaining storyline and illustrations of Mercy Watson to the Rescue. Kate DiCamillo and Chris Van Dusen created this book and have since turned it into a series. The story revolves around Mercy, who is a pig that belongs to the Watson household. Mercy loves buttered toast and snuggling with the Watson family. One day she jumps into the Watson bed and it slowly begins to sink into the floor. Mercy quickly jumps out and races to alert the fire department.
Read more
Age Range
With this being the first book in the serious, your child will be begging to read more of Mercy's adventures. It is a good way to introduce budding readers to longer chapter books.
Educational Value
The sixty-three pages are broken down into chapters, thus making this the perfect book to read before bed. Your child's imagination will be stimulated as they follow the adventures of Mercy and her goal to save the day.
Entertainment Value
However on her journey to rescue her owners she gets distracted by her neighbor's sugar cookies. Mercy's journey is both sweet and entertaining. Children can enjoy reading this book on their kindle or if they would rather turn the pages they can own a hardcover or paperback copy. Along with the entertaining storyline, children enjoy the bright and colorful illustrations.
Criteria Used for Evaluation

Age Range
We want your kids to love reading. One of the biggest deterrents for most children is the frustration of not understanding the books in front of them. Children need constant challenges but also a great deal of encouragement. If you pick books that are too easy, children's skills plateau or else they get bored of the activity. If you pick books that are too difficult, kids struggle, feel discouraged, and quickly abandon ship. This is why most books will give you some idea of the age range or skill level of each book.
Published children's books evaluate their own level of difficulty and reading comprehension based on things like subject matter, length, and vocabulary. Some themes are too mature for young audiences to fully grasp and the impact of the story may be lost on them. Likewise, there are words and sounds that are above their level of understanding. Sprinkle a few of those around and you have a wonderful opportunity for parents to help children learn new things. Cram too many of them into a book and children lose interest or feel ill-equipped.
All of the books on our list have been deemed suitable for children around the age of six. Your child may be slightly ahead of or behind the median curve but none of these should be far outside of their range of interest and comfort. These books explore themes that children will find relevant and relatable, and do so through vocabulary and literary devices that children are already familiar with or at least beginning to learn.
Educational Value
Reading is about more than just stringing letters and sounds together. Reading is a wonderful activity that allows us to empathize with characters and worlds very different than our own. It also allows us to explore our imagination and creativity, learn how to better express our own feelings, and often it teaches us important lessons about life. The educational value of books is limitless. Children who are comfortable with words and with expressing themselves often see less behavioral and communicative issues. Additionally, those that read books that encourage empathy and morality tend to cope better socially.
But books aren't always about narrative journeys. Many books out there are meant to be educational in a more traditional sense. Plenty of books from National Geographic are collections of facts and information arranged in fun, informative ways. There are wonderful and empowering books that talk about female scientists. Cookbooks teach children how to fend for themselves in the kitchen! Many skills can be learned by reading, so we've tried to pick a spread of books that we feel instill either important life skills or important life lessons in addition to helping children become better readers.
Entertainment Value
Lastly, we tried to pick books that are just plain fun! Kids tend to be creatures of immediate gratification. They enjoy learning--but only so long as it remains enjoyable. Some children may find that they enjoy books that are closer to a textbook informational format. But young readers (such as six-year-olds) often do best with narrative stories, or at least books that use the information they have to entertain, delight, and surprise! Colorful pictures always help, as children are also sensory creatures and visual stimulation is a great way to keep them engaged and interested.
Humor is an especially useful tool when dealing with children. They respond well to people, activities, and stories that make them laugh. Our list is full of books with comedy, silliness, and colorful characters. We've tried to pick stories that have extremely positive feedback from other readers. A few of these books may even have stood the test of time and be ones that you recognize from your own childhood. These stories may entertain with different styles and in different ways but they all stand out as ones that children gravitate towards and relate to, so they'll want to keep coming back to them again and again!
Most Important Criteria
(According to our experts opinion)
Experts Opinion
Editors Opinion
Users Opinion
By Default

Parents, Did you Know?
Don't expect your 6 year old to be able to count up to 100 or even more. At most, 6 year olds are known to be able to count well up to 20. Nevertheless, most kids at this age should already have a fair understanding of superlative and comparative adjectives such as "small," "smaller," and "smallest," which are technically essential math concepts. They also have a fair understanding of the concept of time such as "yesterday," "today," and "tomorrow." They also what it means to be "first" or even "next." They know the days of the week as well as the idea that "last week" is in the past and that "next week" is still to come. Their understanding of positional concepts is also amazing. They know "left," "right," "middle," and "last."
Parents, Did you Know?
You might not know it but 6 year olds love telling simple stories often from the things that other people say, their own personal experiences, and the things that they read from their books. Give them a picture and they can easily concoct stories about it, albeit sometimes in a less than sensible manner. They can even begin describing things or explaining what they have seen or experienced in a manner that is comprehensible and understandable. Understand that a great majority of 6 year olds cannot read on their own yet; although some can already begin to read independently. Most don't have the ability to write on their own, too; although they can easily memorize nursery rhymes and songs.
Other Factors to Consider
Emotional Development
The books on our list are perfect for 6-year-olds as several of them have colorful illustrations and all of them are written in simple language that is easy for kids to understand. Because these 12 top books for 6-year-olds are all age-appropriate, kids will feel confident as they are able to follow along and keep up with the context of the story. The books are written with simple, concise words that are easy for kids to read on their own and understand. Kids will surely have no problem at all striking up a conversation about the material they have just read about with parents, siblings, friends, and teachers.

Social Development
Did you know that one of the most amazing things in the speech and language development of 6 year olds is their growing proficiency in pronouncing words the correct way? The majority of 6 year old children are now able to pronounce all of the vowels and the diphthongs of their native language. When it comes to consonants, only a few remain to be mastered. Typically, the sounds "s," "th," "z," "ch," and "wh" as well as the soft "g" are quite challenging to pronounce correctly among 6 year olds. Nevertheless, this age only goes to show that they are now more than ready to communicate their thoughts and feelings to other people, including adults. As a matter of fact, their words are now comprehensible as far as adult conversations are concerned.
Frequently Asked Questions
q:

How can I get my kid to enjoy a book without pictures?

a:

Children's books that don't contain illustrations usually make up for it with a captivating storyline and very interesting characters. To get your kid to enjoy a book without pictures, try involving them in the story as much as possible and making it fun by doing things such as:
Reenacting scenesAsking them to draw a picture of what they think the character may look like
Changing your voice as you read the book aloud to match the different characters
Books without illustrations can be a great way for your kid to enhance their imagination
q:

How do I know if a book is age-appropriate for my 6 year old kid?

a:

Finding an age-appropriate book for your kid is not hard at all. Many books have a reading level on the back cover to match your kid's age. For example if you are looking for a book for your 6 year old, and age appropriate book may have a 5 to 8 age bracket printed onto the back.However not all kids will fit into this criteria depending on their reading ability. It is important that the book has a vocabulary that is easy for your kid to understand in addition to a storyline that is not too complex for a 6 year old.
q:

How can I appropriately transition my 6 year old kid from picture books with very little text to chapter books?

a:

A good way to transition kids from picture books to chapter books would be to get a chapter book that has a very simply storyline, understandable text and bold, vibrant pictures. It would not be suitable to give your child a lengthy chapter book that does not contain colorful photographs if they are used to picture books. Doing this could result in frustration and a lack of confidence.
q:

What are I Can Read! books?

a:

I Can Read! books are a line of books that are targeted towards readers who are beginners. The I Can Read! books are grouped into six levels:My Very First - This level is geared towards teaching vowels.My First - This level has books that are meant to be read aloud to kids.
Level 1 - This level is for kids who are somewhat familiar with reading sentences and different sounds aloud.
Level 2 - This level is geared toward kids who can read with assertiveness but can still gain an advantage with extra help.
Level 3 - This level has fun books for kids to read by themselves.
Level 4 - This level provides advanced books.
q:

How long should a good children's book be?

a:

If a children's book is good, the length does not matter. It is not the length that makes a book good. What makes up a good children's book are a few factors:
Memorable, relatable characters
A story that teaches a great life lesson
Vivid illustrations, not just through photos but through the text as well
A solid beginning, middle and end that will not leave the reader to feel as if they have a lack of information