The age of 6 is a tender age that requires books filled with fun, excitement, and adventure to encourage kids to continue learning and improving their reading skills. Since not everyone is at the same reading level at age 6, each child requires a different type of book. That's why we put together a list of the greatest books for a 6-year-old in 2019 and we're sure they will fall in love with their one of the great books included here. This list encompasses nearly every storyline you can find that could be appealing to an elementary school student and even some that will show them different worlds and situations. Some books are suited for educational purposes and learning, full of fun pictures and exciting facts. Others tell tales about characters who are super relatable and go on adventures that your child will feel they can go on, too.
Regardless of how good they are at reading or how often they do it, these books are sure to be a hit with your family. Many of them are beneficial when being read out loud as well, and can very quickly become family favorites. Whether they're still learning or transitioning to chapter books, there's something here that will engage any 6 year old reader.
Our Top 3 Picks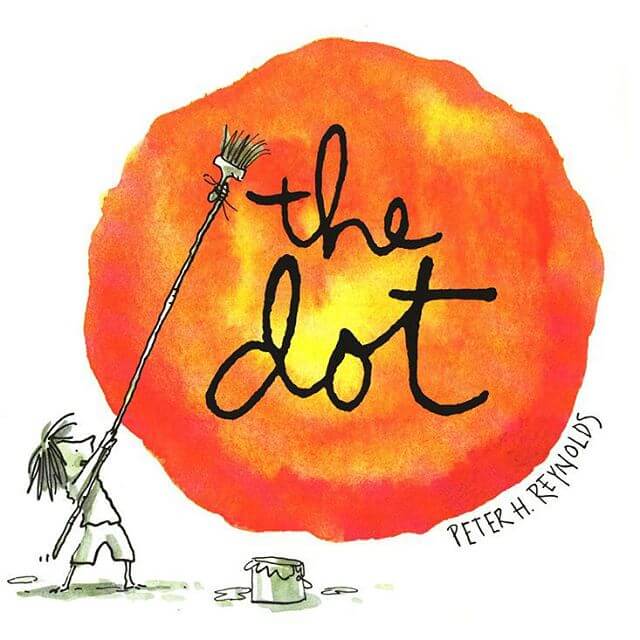 The Dot

Our rating
Beautiful Ilustrations
Price:

See Here
The Greatest Dot-to-Dot

Our rating
Creative Dot to Dot Puzzles
Price:

See Here
The Enchanted Wood

Our rating
Stimulates Imagination
Price:

See Here
Fancy Nancy and the Mermaid Ballet
The Enchanted Wood (Magic Faraway Tree)
Frog and Toad Are Friends
Spaghetti in a Hot Dog Bun: Having the Courage To Be Who You Are
Amelia Bedelia (I Can Read Book)
Ricky Ricotta's Mighty Robot (Book 1)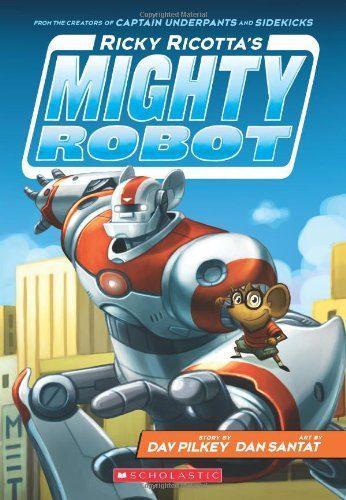 Stink: The Incredible Shrinking Kid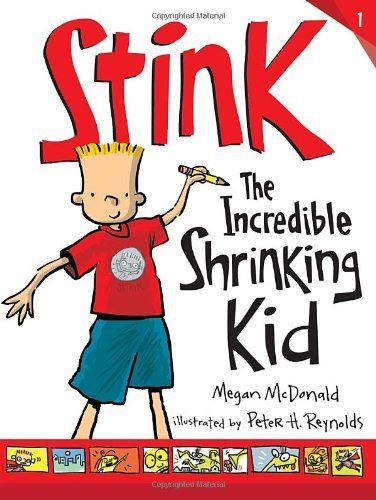 Mercy Watson to the Rescue
Criteria Used in Evaluation of the Top Books for 6 Year Olds
Educational
All of the books on our list of top books for 6 year olds are educational, as they teach life lessons to young kids. Due to their educational nature of some of the books on our list can be used to supplement science and biology activities, such as National Geographic Readers: Planets. As previously mentioned, all of the books on our list are educational and are suitable to be used at home and in learning environments like classrooms and childcare centers.
The books listed above equip 6-year-old kids with age-appropriate knowledge and will assist them in language-developmental skills. Furthermore, while reading these books, kids will become familiar with new words that they can use in their everyday vocabulary.
Promotes Confidence
The books on our list are perfect for 6-year-olds as several of them have colorful illustrations and all of them are written in simple language that is easy for kids to understand. Because these 12 top books for 6-year-olds are all age-appropriate, kids will feel confident as they are able to follow along and keep up with the context of the story. The books are written with simple, concise words that are easy for kids to read on their own and understand. Kids will surely have no problem at all striking up a conversation about the material they have just read about with parents, siblings, friends, and teachers.
It is important that young readers are confident in themselves and their ability to read in view of the fact that reading is a huge part of our daily lives, and that we must read to learn new things. Each of these books is written especially for young readers who may just be starting their journey of learning how to read.
Enjoyable
High-quality books for kids are not only great for children but are enjoyed by adults as well. As a parent, if you enjoy the book, there is a really high chance that your kid is enjoying the book too. While putting together our list of top 12 books for 6 years olds, we found that these books were not only enjoyed by kids,but by their parents too.
This is great for the fact that reading aloud to your 6 year old is much easier and less stressful if you, as the parent, enjoy the book as well. Usually, the best books are those that are universal, meaning that they are enjoyed by all audiences, no matter what their age or gender is.
A Look at Your 6 Year Old's Speech and Language Development
One of the most important considerations when choosing an excellent book or reading material is the appropriateness of the book's content to the age or developmental level of the child who is going to read it. That is why it is imperative that we gain an understanding and appreciation of the speech and language development of 6 year old kids. This provides a backbone for the selection of more appropriate reading materials for them.
The development of correct pronunciation 
Did you know that one of the most amazing things in the speech and language development of 6 year olds is their growing proficiency in pronouncing words the correct way? The majority of 6 year old children are now able to pronounce all of the vowels and the diphthongs of their native language. When it comes to consonants, only a few remain to be mastered. Typically, the sounds "s," "th," "z," "ch," and "wh" as well as the soft "g" are quite challenging to pronounce correctly among 6 year olds. Nevertheless, this age only goes to show that they are now more than ready to communicate their thoughts and feelings to other people, including adults. As a matter of fact, their words are now comprehensible as far as adult conversations are concerned.
When choosing a book for 6 year olds, it may be important to look at the words that are used in such literature. If there are words that start with sounds which your child may have difficulty pronouncing, it may be a good idea to help him or her pronounce it correctly. Remember, though, that most 6 year olds cannot read independently yet so you'd have to supervise them nonetheless.
Most 6 year olds can already form complex sentences often with multiple clauses. The more amazing thing is that, by this age, their sentences are already grammatically correct. Many children of this age can also begin speaking in a very clear and fluent manner, often with intelligible enunciation. As such, when given the opportunity you can always expect your 6 year old to join in the conversation which they all seem to enjoy. Social gatherings are a great venue for kids to try out their newly formed conversational skills while also building their confidence in communicating with various types of people.
The type of book that you choose for your kid should thus, reflect an understanding of this developmental milestone. Books that allow them to learn grammatically correct sentences are useful in reinforcing their skills. However, it is still crucial to supervise their reading activities so you can instantly correct mistakes that may crop up.
Knowledge of numbers and concept of time 
Don't expect your 6 year old to be able to count up to 100 or even more. At most, 6 year olds are known to be able to count well up to 20. Nevertheless, most kids at this age should already have a fair understanding of superlative and comparative adjectives such as "small," "smaller," and "smallest," which are technically essential math concepts. They also have a fair understanding of the concept of time such as "yesterday," "today," and "tomorrow." They also what it means to be "first" or even "next." They know the days of the week as well as the idea that "last week" is in the past and that "next week" is still to come. Their understanding of positional concepts is also amazing. They know "left," "right," "middle," and "last."
It thus, pays to select a book that will help reinforce their understanding of these concepts while also introducing them to additional and newer words. Remember, the more words they learn the greater is their vocabulary and the better they are when it comes to communicating their needs, ideas, and feelings.
Literacy and story telling 
You might not know it but 6 year olds love telling simple stories often from the things that other people say, their own personal experiences, and the things that they read from their books. Give them a picture and they can easily concoct stories about it, albeit sometimes in a less than sensible manner. They can even begin describing things or explaining what they have seen or experienced in a manner that is comprehensible and understandable. Understand that a great majority of 6 year olds cannot read on their own yet; although some can already begin to read independently. Most don't have the ability to write on their own, too; although they can easily memorize nursery rhymes and songs.
And because most 6 year olds cannot read independently yet, it is therefore crucial to choose books that will help them learn how to read, often in very simple sentences and using very simple words.
Reading is one of those activities that help 6 year old kids develop their speech and language skills. It is, thus very important that the books we choose for them are those that are highly appropriate for their developmental level. While we will be assisting them in learning to read, the content of such materials is equally important. These 12 best books for 6 year olds in 2019 should help you in such an endeavor.
FAQs
Frequently Asked Questions
Q: How can I get my kid to enjoy a book without pictures?
A: Children's books that don't contain illustrations usually make up for it with a captivating storyline and very interesting characters. To get your kid to enjoy a book without pictures, try involving them in the story as much as possible and making it fun by doing things such as:
Reenacting scenes
Asking them to draw a picture of what they think the character may look like
Changing your voice as you read the book aloud to match the different characters
Books without illustrations can be a great way for your kid to enhance their imagination
Q: How do I know if a book is age-appropriate for my 6 year old kid?
A: Finding an age-appropriate book for your kid is not hard at all. Many books have a reading level on the back cover to match your kid's age. For example if you are looking for a book for your 6 year old, and age appropriate book may have a 5 to 8 age bracket printed onto the back.
However not all kids will fit into this criteria depending on their reading ability. It is important that the book has a vocabulary that is easy for your kid to understand in addition to a storyline that is not too complex for a 6 year old.
Q: How can I appropriately transition my 6 year old kid from picture books with very little text to chapter books?
A: A good way to transition kids from picture books to chapter books would be to get a chapter book that has a very simply storyline, understandable text and bold, vibrant pictures. It would not be suitable to give your child a lengthy chapter book that does not contain colorful photographs if they are used to picture books. Doing this could result in frustration and a lack of confidence.
Q: What are I Can Read! books?
A: I Can Read! books are a line of books that are targeted towards readers who are beginners. The I Can Read! books are grouped into six levels:
My Very First – This level is geared towards teaching vowels.
My First – This level has books that are meant to be read aloud to kids.
Level 1 – This level is for kids who are somewhat familiar with reading sentences and different sounds aloud.
Level 2 – This level is geared toward kids who can read with assertiveness but can still gain an advantage with extra help.
Level 3 – This level has fun books for kids to read by themselves.
Level 4 – This level provides advanced books.
Q: How long should a good children's book be?
A: If a children's book is good, the length does not matter. It is not the length that makes a book good. What makes up a good children's book are a few factors:
Memorable, relatable characters
A story that teaches a great life lesson
Vivid illustrations, not just through photos but through the text as well
A solid beginning, middle and end that will not leave the reader to feel as if they have a lack of information
With that being said, when selecting a book for your kid, always pay more attention to things such as characters, storylines and illustrations more than how long or short a book is.
You May Also Like
Books For 2 Year Olds
Books For 3 Year Olds
Books For 5 Year Olds
Books For 7 Year Olds